"Technology is breaking down the geographical barriers of commerce..."
"GlobeIn, an online marketplace where you purchase art and handmade goods from around the world..."
"A new start-up is giving third-world artisans a way to connect with shoppers"
"Ermakov says the company's goal is to be more of a platform than a proprietor."
Become a Member Today
Free artisan box!
Save up to 50% off retail
Shop Exclusive Products
Access Members-only deals
Personalize with Box Builder
Join Now
Cancel anytime.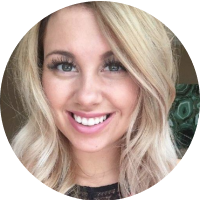 Victoria Ross Delaney
Feb 3, 2020 via Facebook
I love Globein for giving me example after example of great gift ideas, especially when I'm stumped on trying to find a unique & sustainable option! ✨👏🏼
Christina Young
Feb 1, 2020 via Facebook
I used to be a subscriber years ago, and just resubscribed and I love how much the subscription has changed, including the add ons! Being able to choose between a surprise and a specific box is awesome, and being able to add-on additional boxes is also awesome. (Especially when you are starting over and building your kitchen/household items oven again). Thank you Globein ❤️
Melissa Wilmoth
Dec 12, 2019 via Facebook
Gorgeous Beautiful Wonderful auditions to Christmas decorations Fair trade is soooooo important as it gives artists all over the world to share there creations and make money.
Maggie Mears
Dec 7, 2019 via Facebook
It is so pleasing to see and hear about these wonderful talented people! It must be quite an endeavor to have this beautiful pottery made in Marrakech, be finished. Packaged, shipped across land and oceans...and suddenly one morning in AMERICA Canada., wherever GlobeIn is. We are drinking our morning coffee out of those beautiful mugs!