Our GlobeIn Premium Wrap
Hand wrapped with love, each gift comes with its own regional pattern, giving your gifts an international flair.
Premium gift wrap – $5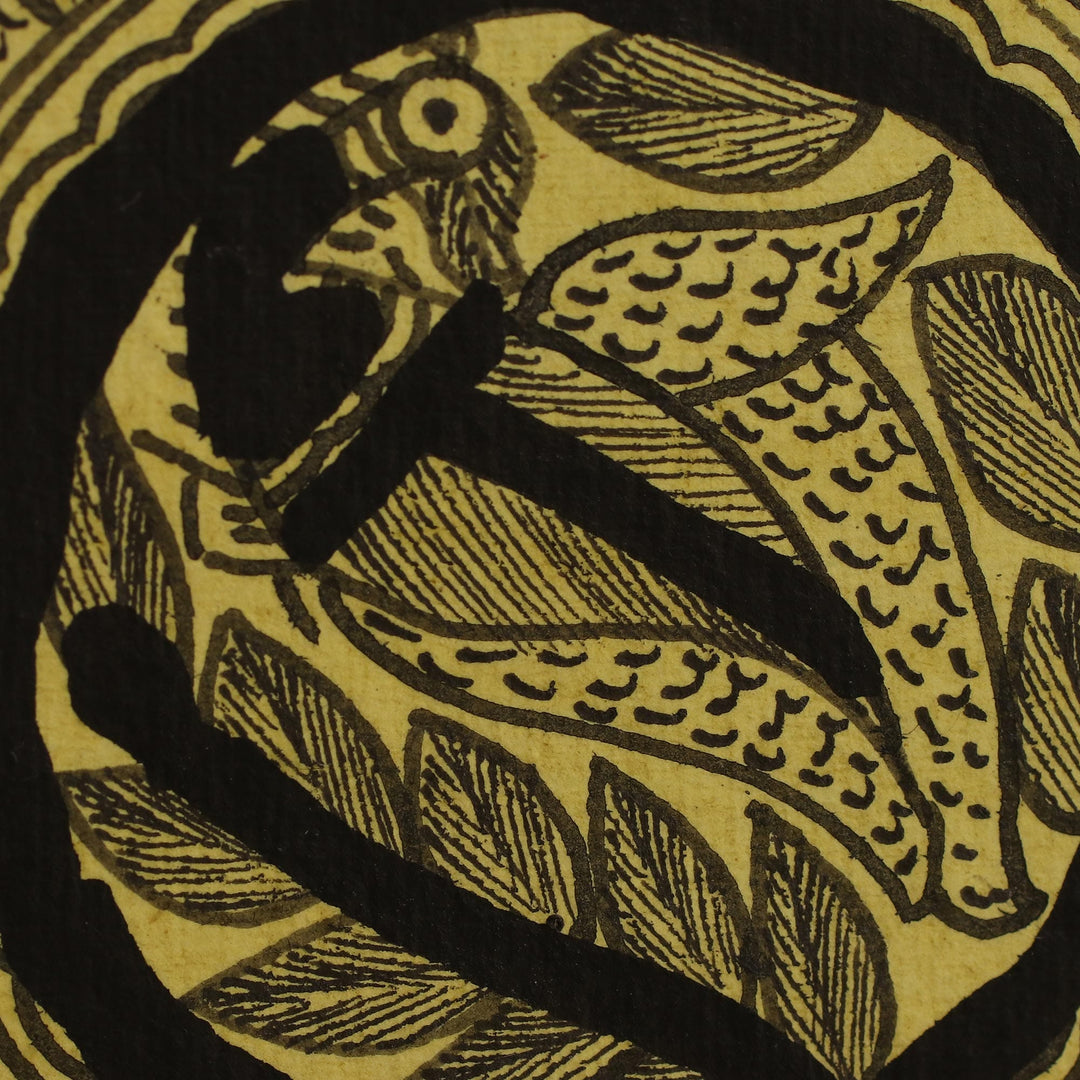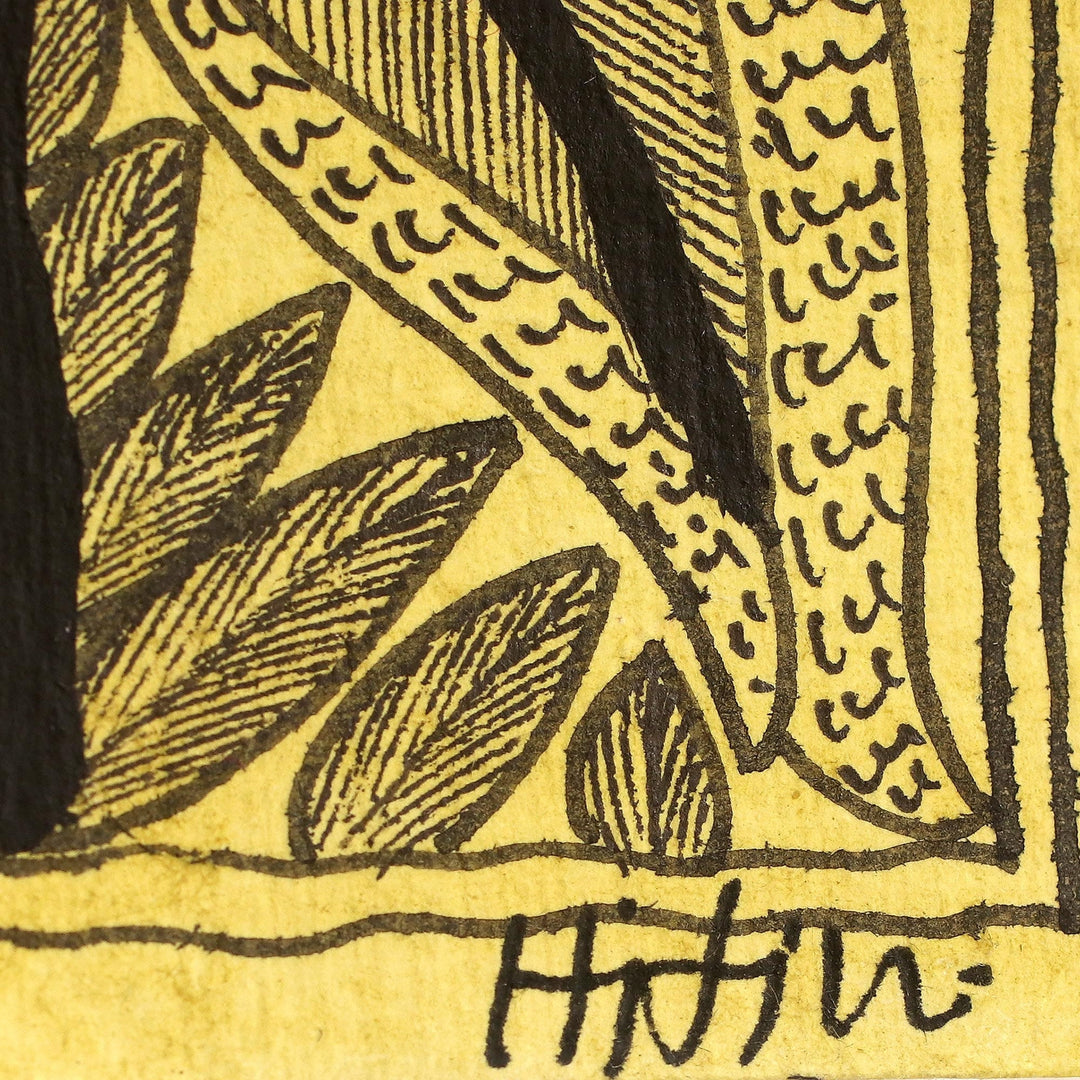 Yellow Peacock Madhubani Folk Art Painting - Peacock Symphony III
$22.00
Guest price
$17.60
Member price
Available Premium Gift Wrap
You can optionally add Premium Gift Wrap into cart.
Learn more >
Overview
Description
Peacocks find shelter in the branches of a venerable shade tree where they spend the night in safety. Indian artist Nitin Kumar Jha works in the Madhubani style, painting the enchanting images on handmade paper in black and yellow. 'They live in harmony in the lap of nature,' he says. Originating in northern Bihar, Madhubani painting was once used to decorate the floors and walls of homes. Life in harmony with nature is a popular theme for this art style.

As each painting is an individual creation, each is unique. Colors and motifs may vary slightly from that pictured.
Natural dyes on handmade paper
0.10 oz
2.8 inches W x 7.5 inches H
THE STORY BEHIND THE PRODUCT
Artisan Organization: Nitin Kumar Jha
Country: India
"I was born in a small village in Bihar. I am a very hard-working, humorous and honest man.

"My village is like a family and many people there practice Madhubani art. I learned from my grandmother and she has also taught other family members. I began creating small paintings when I was 12. Two years later, I was able to make large paintings.

"I taught my younger sister this art and she paints with me. I've also taught my neighbors and their children, who now earn a living through art.

"It was very hard when we started out. We had very little information and there was a lack of communication with the buyers as well as with the market where we were sold our paintings.

"In my town, there are about 15 to 20 artists who have inherited the same craft and have set up independently within the same village. It was tough to compete with them and find a place of my own. Although it was difficult, now I enjoy it very much.

"We use handmade paper and to prepare the colors with all natural ingredients. My family helps me make the colors at home and we all share them.

"I derive my inspiration from the Ramayana and the Mahabharata. My art brings me immense satisfaction.""