Our GlobeIn Premium Wrap
Hand wrapped with love, each gift comes with its own regional pattern, giving your gifts an international flair.
Premium gift wrap – $5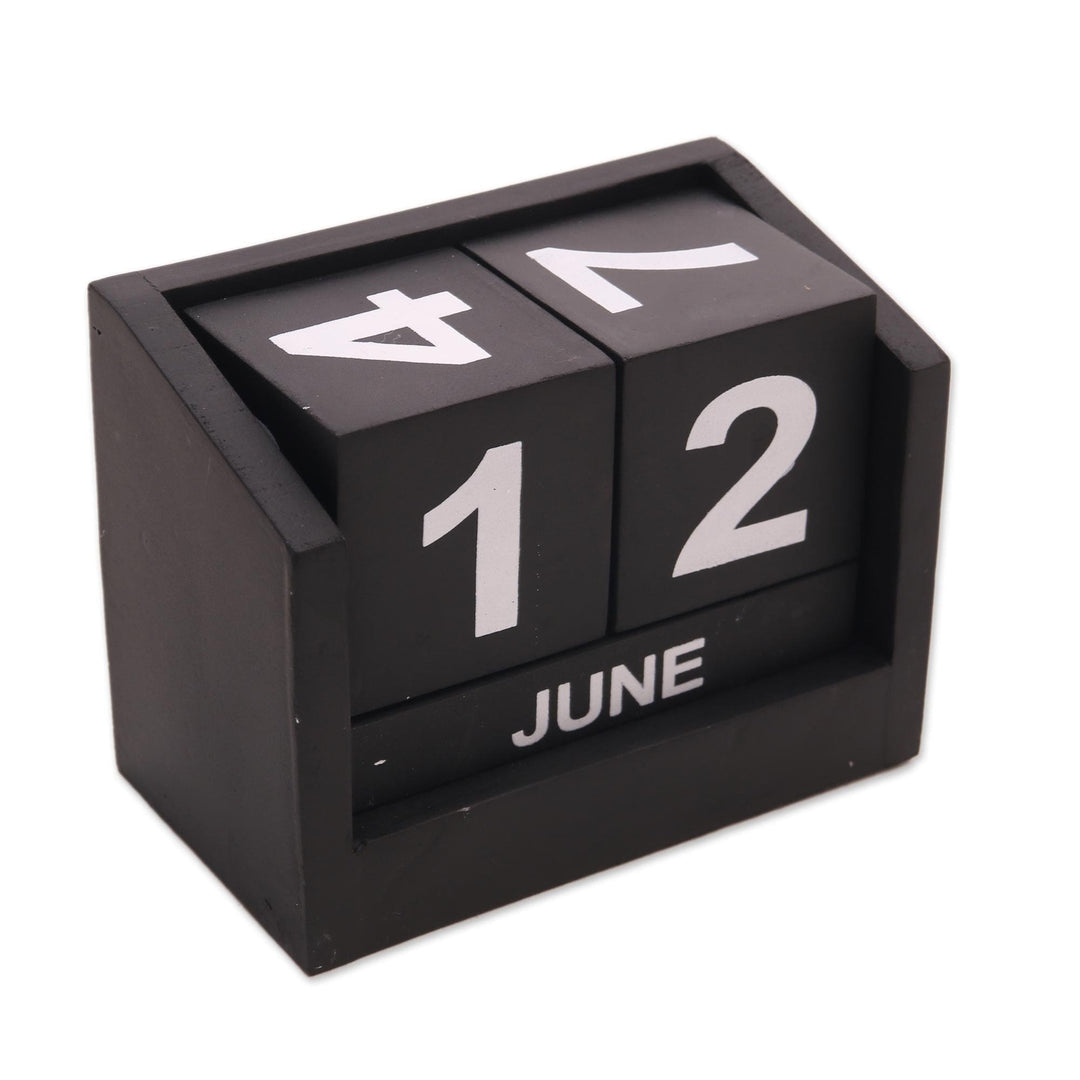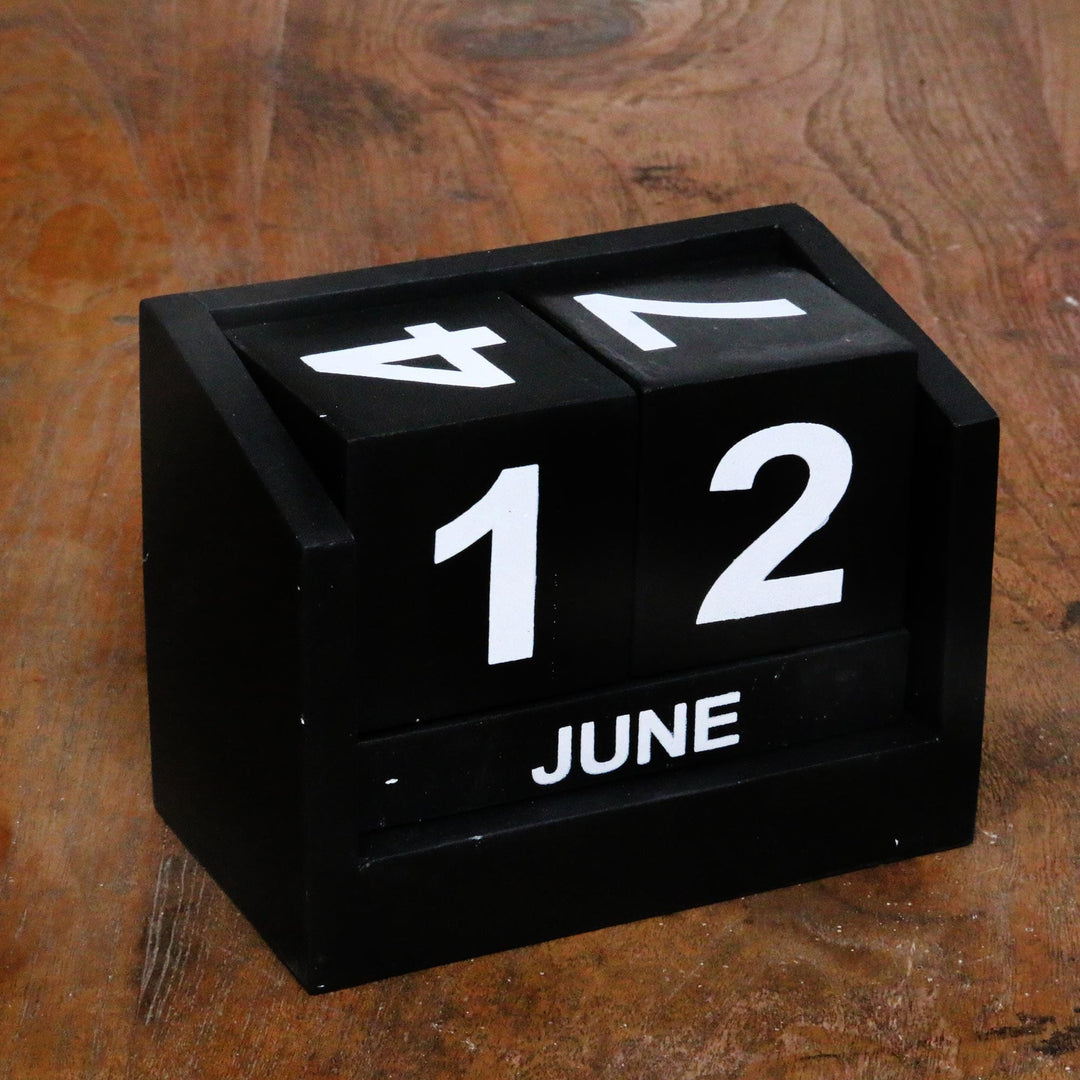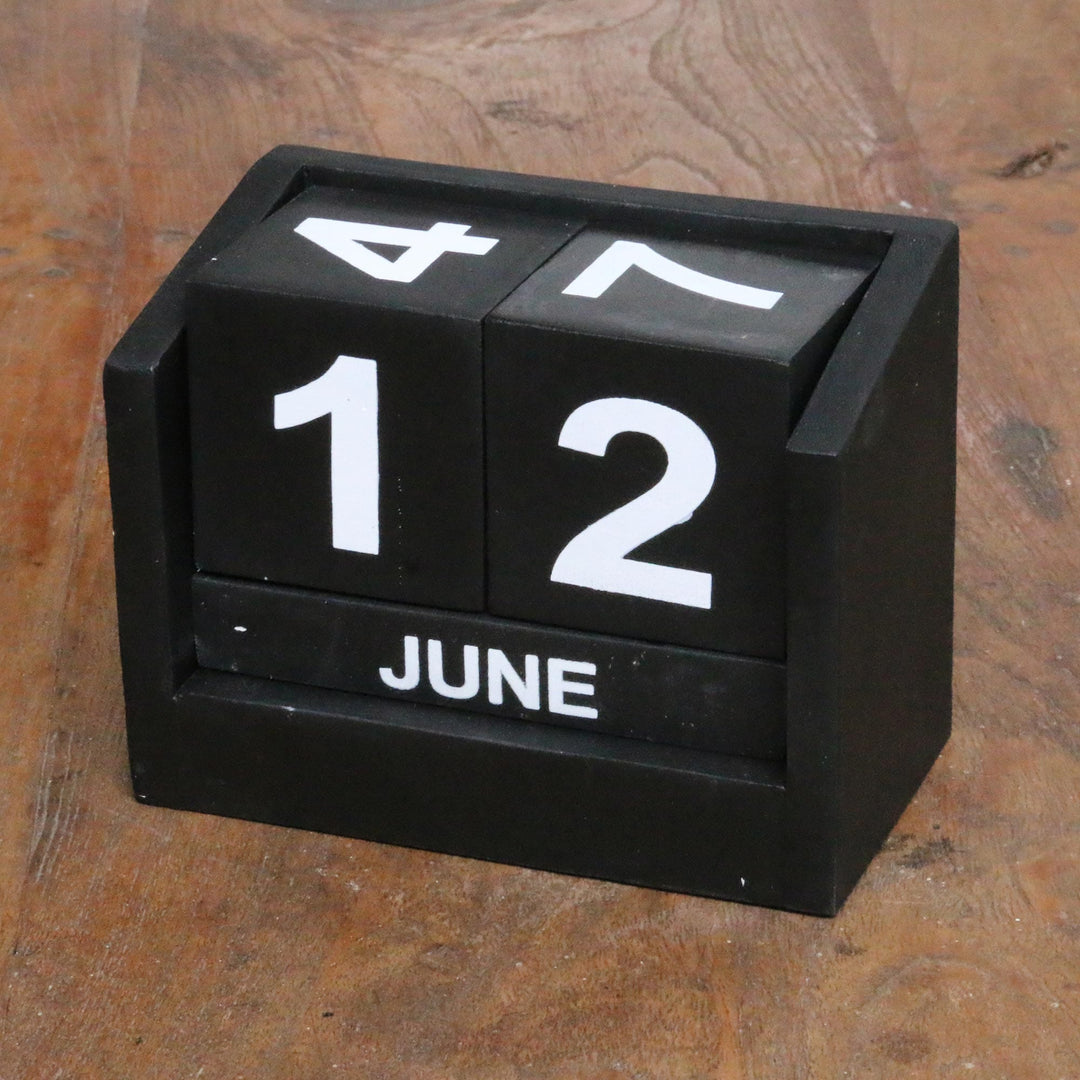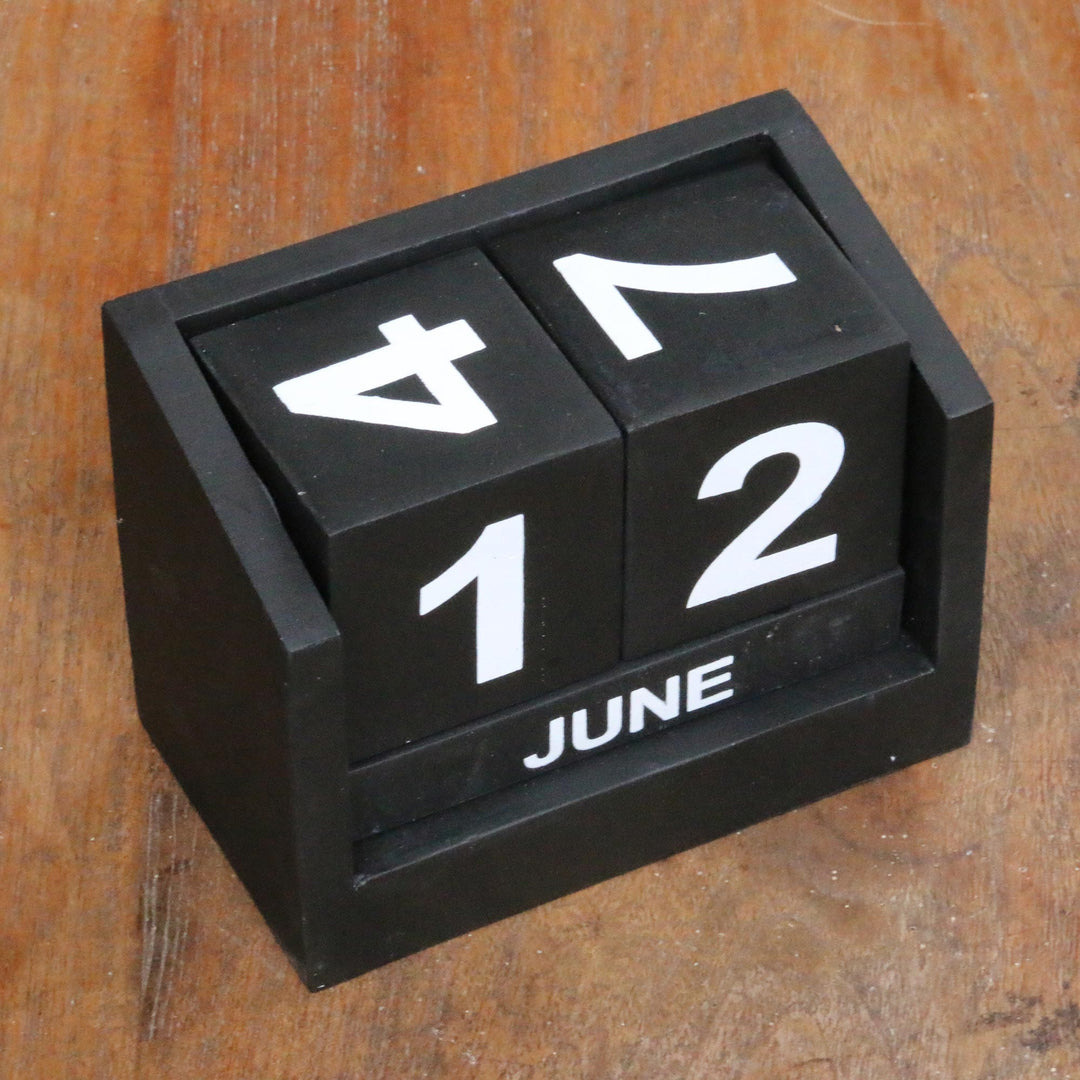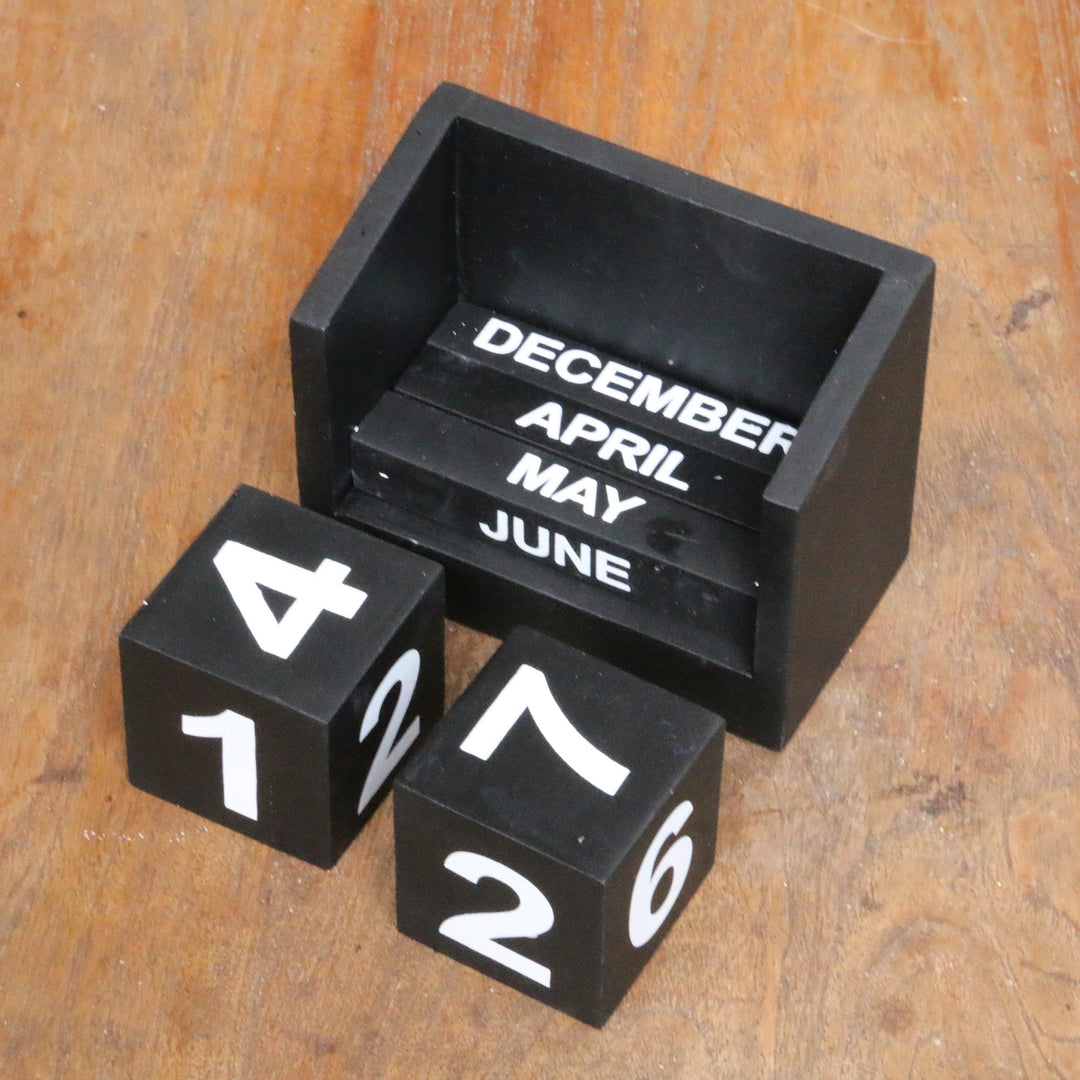 Wood Perpetual Calendar in Black - Counting the Days in Black
$32.00
Guest price
$25.60
Member price
Available Premium Gift Wrap
You can optionally add Premium Gift Wrap into cart.
Learn more >
Overview
Description
This perpetual calendar by Balinese artisan Komang Sri is the last calendar you will ever need. Carved from albesia wood, two cubes and two rectangular blocks are marked with numbered dates and the names of the months. Simply rearrange them to read the current date. Each piece is painted stark black with white lettering.
Albesia wood
0.42 lbs
4.3 inches H x 5.5 inches W x 3.1 inches D
THE STORY BEHIND THE PRODUCT
Artisan Organization: Komang Sri
Country: Indonesia
"I was born in Ubud in 1977. I love my hometown! It's an ideal place for anyone seeking serenity and finding ideas. This Balinese town has beautiful terraced rice fields. The people here are famous for their beautiful art, such as exquisite wood carvings and traditional paintings.

"My father is a wood carver. He crafts items from scratch, proceeding from the raw log to an artistic sculpture.

"I'm the youngest of three children. After my father had crafted enough carvings, my late mother would sell them near tourist area or in the Sukawati art market. She took me everywhere with her when I was still a little girl.

"I started to work when I was 12, sanding, polishing and helping with other finishing work. Slowly I began learning the carving process until finally I was able to make my own sculptures.

"I'll always remember my mother bringing me to the market and peddling the handicrafts we make. Those memories give me spirit to continue what my parents did. They taught me to be a self-sufficient woman. I want to develop their workshop and introduce our carvings to shoppers worldwide.

"I'm a married woman and we have two sons. I need to work so I can help my husband, as we know today tuition and things are getting crazy expensive.

"As a Balinese woman, I learned to be diligent and creative by making ornaments for Hindu offerings, and our culture also taught make me about traditional dancing that I really like.

"I was once in a very difficult condition when I gave birth to my first son. I was in a coma. But because of God's help, my parent's prayers and the support of all my friends, I finally recovered. Having children is really important to us to continue our family and traditions. They also give me the spirit to be more careful with their future.

"Every effort leads to a result, every problem must be faced with peace. And don't forget to pray to the Creator so we can solve problems with serenity.

"I work with the help of my father and five helpers. The materials we use are coconut shell, bamboo and different kinds of wood, which we buy directly from the farmers. We work with manual tools, like hand saws, chisels, and tongues.""