Our GlobeIn Premium Wrap
Hand wrapped with love, each gift comes with its own regional pattern, giving your gifts an international flair.
Premium gift wrap – $5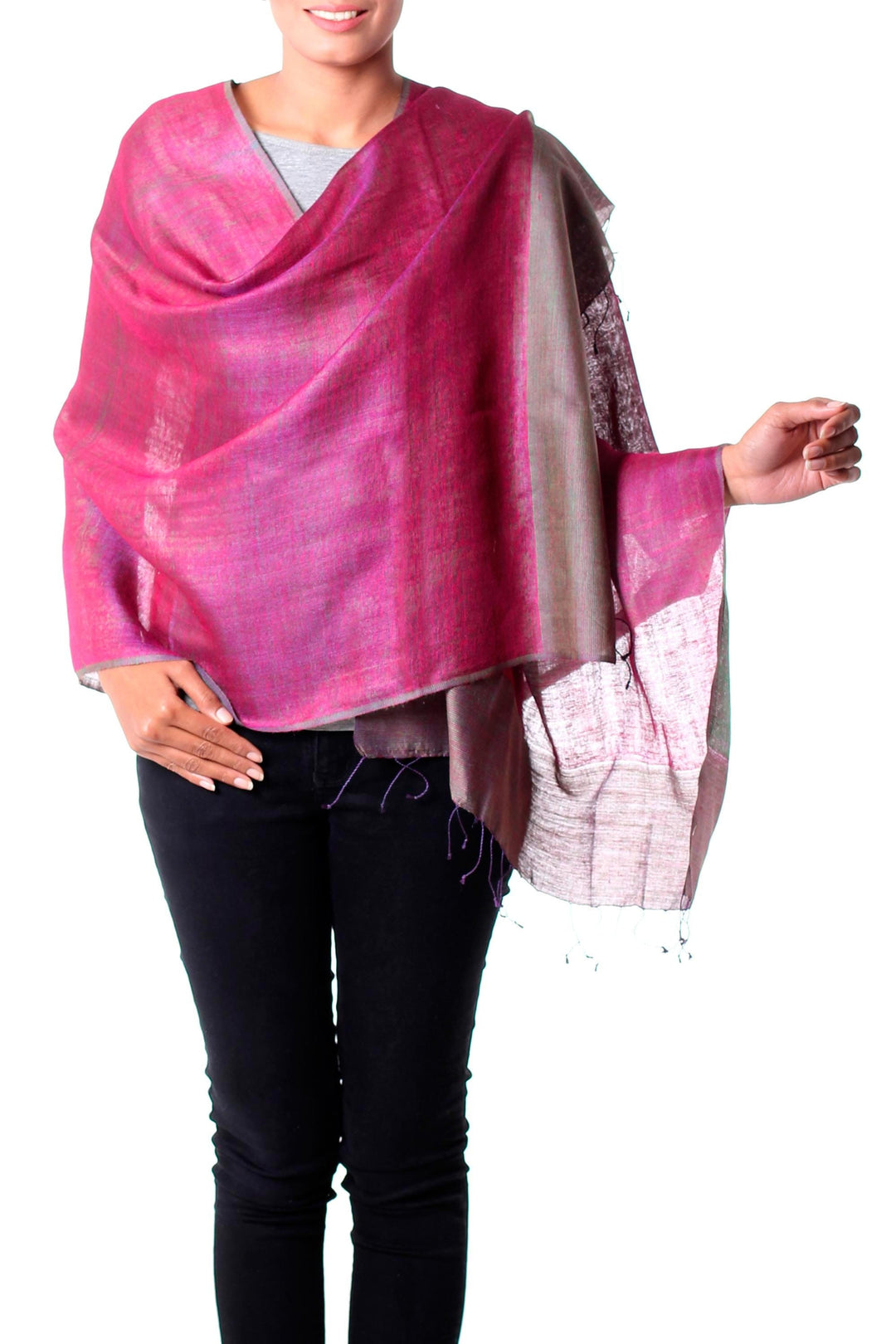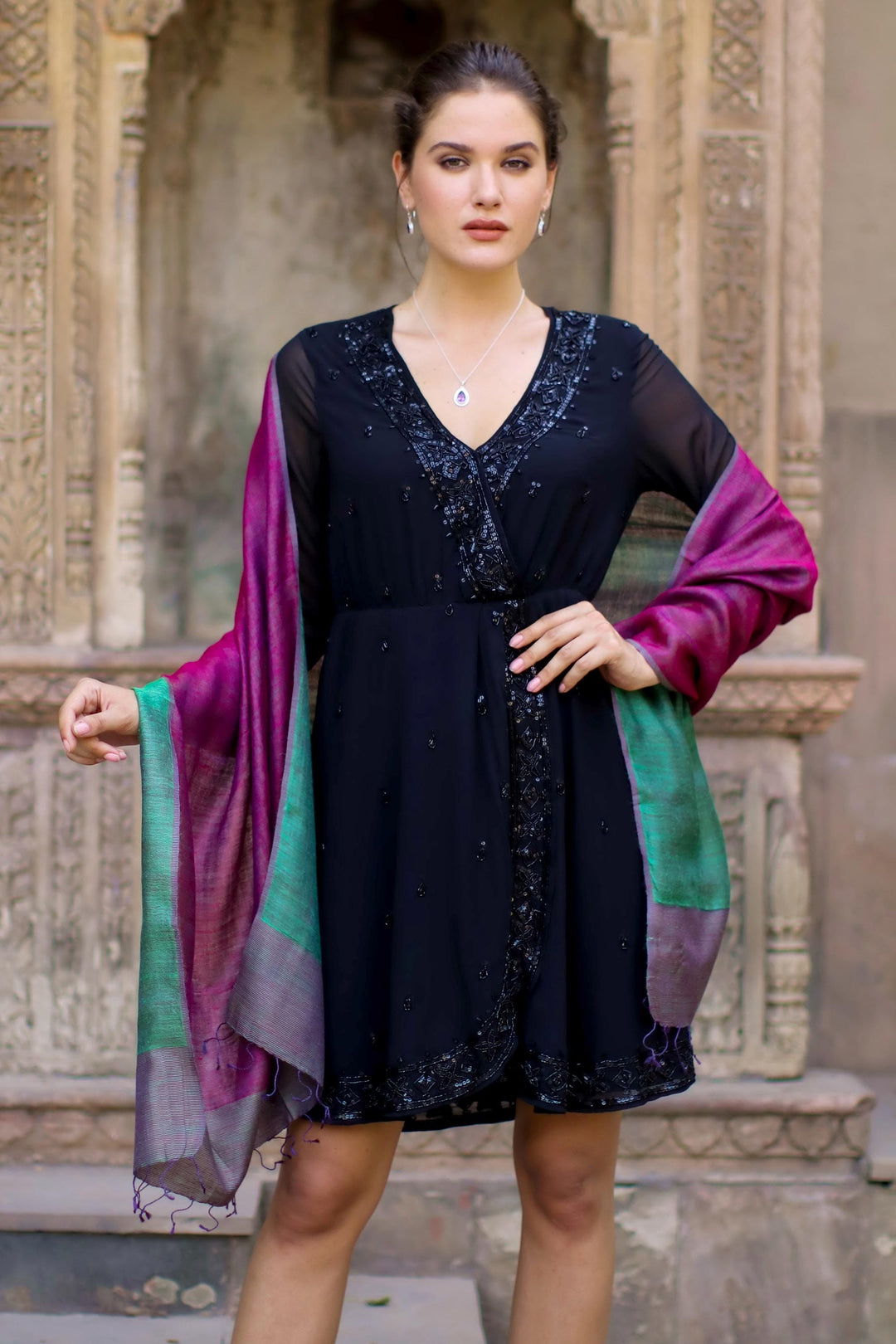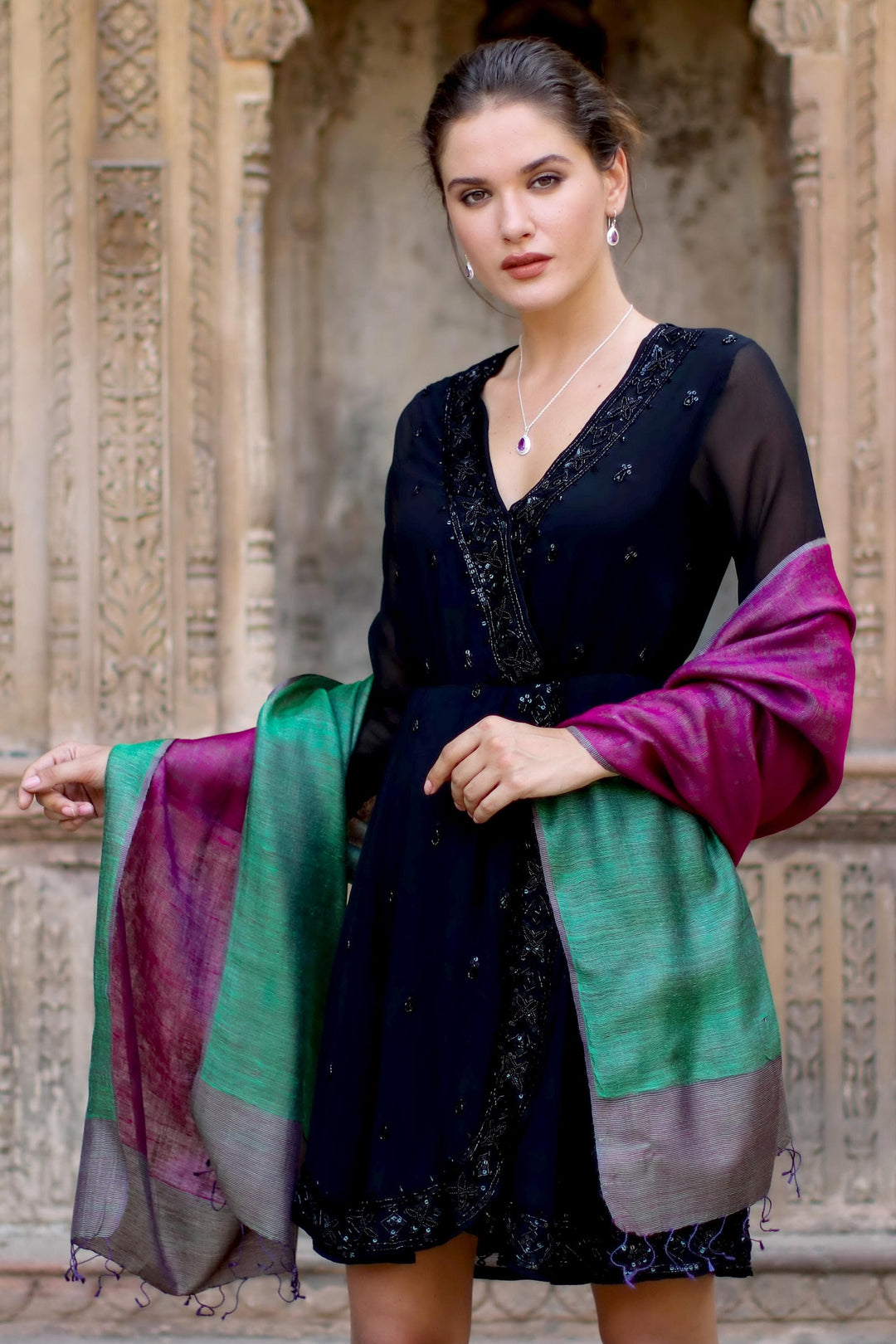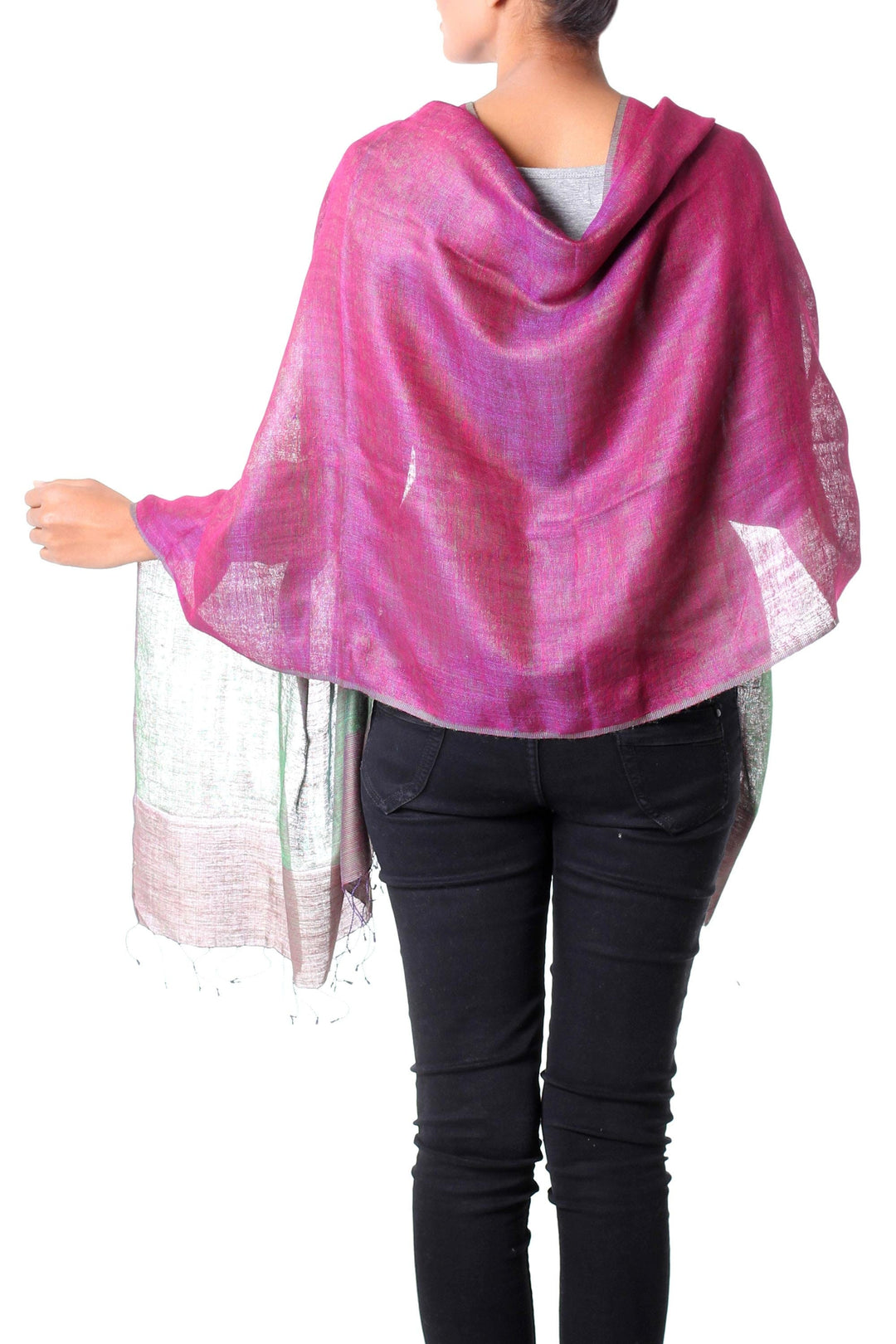 Violet and Green Reversible Silk Shawl Wrap from India - Amethyst Emerald
$43.00
Guest price
$34.40
Member price
Available Premium Gift Wrap
You can optionally add Premium Gift Wrap into cart.
Learn more >
Overview
Description
In violet and green, this reversible shawl from India is the ideal accessory. From Khitish, the silk shawl is woven on a traditional loom in two layers, achieving an admirable iridescent effect.
100% silk
1.44 oz
77 inches L x 25 inches W
THE STORY BEHIND THE PRODUCT
Artisan Organization: Khitish
Country: India
"I was born and raised in Orissa. I went to school in my hometown and moved to Bubaneshwar, the capital of Orissa, to pursue a degree in commerce and business management.

"I joined Pradan soon after my studies, which is an organization sponsored by the state of Jharkand. Their mission is to assist women living in financially difficult conditions by promoting their tussar silk weavings. I must admit that at first, I took this job to be like any other but soon I realized that it wasn't at all like that. Pradan is committed to its mission and I have been able to witness the social relevance of this kind of work. Now I devote all my time to promoting their textiles. Pradan has deeply inspired me. The work it does for the benefit of people living in harsh conditions is incredible.

"Pradan is a non-profit organization established in 1984. Its mission is to assist people in rural India by strengthening their livelihoods through techno-managerial support. Two engineers with MBAs — Deep Joshi and Vijay Mahajan — gave life to Pradan, along with other people who shared their interests. Since then, Pradan has spread over seven states and is actively involved in assisting more than 75,000 families through these seven states.

"We make different textiles like scarves, stoles and shawls in different types of silk. About 800 women are engaged in yarn making and about 60 in weaving.

"I would like to share my personal experience with Pradan. When I first joined them, I visited a village where women spinners had just started making yarn. The village's general conditions and infrastructure were dire. When I went back five years later, I found that the houses were in much better conditions, people had better clothes, and children were going to school.

"We have promoted these women's work in many exhibitions through India, and we have also won many accolades. We were awarded the best stand in textiles in 2005.

"Demand for our silks has grown throughout India. We hope that with your help, more and more people will join hands to support our efforts.""