Our GlobeIn Premium Wrap
Hand wrapped with love, each gift comes with its own regional pattern, giving your gifts an international flair.
Premium gift wrap – $5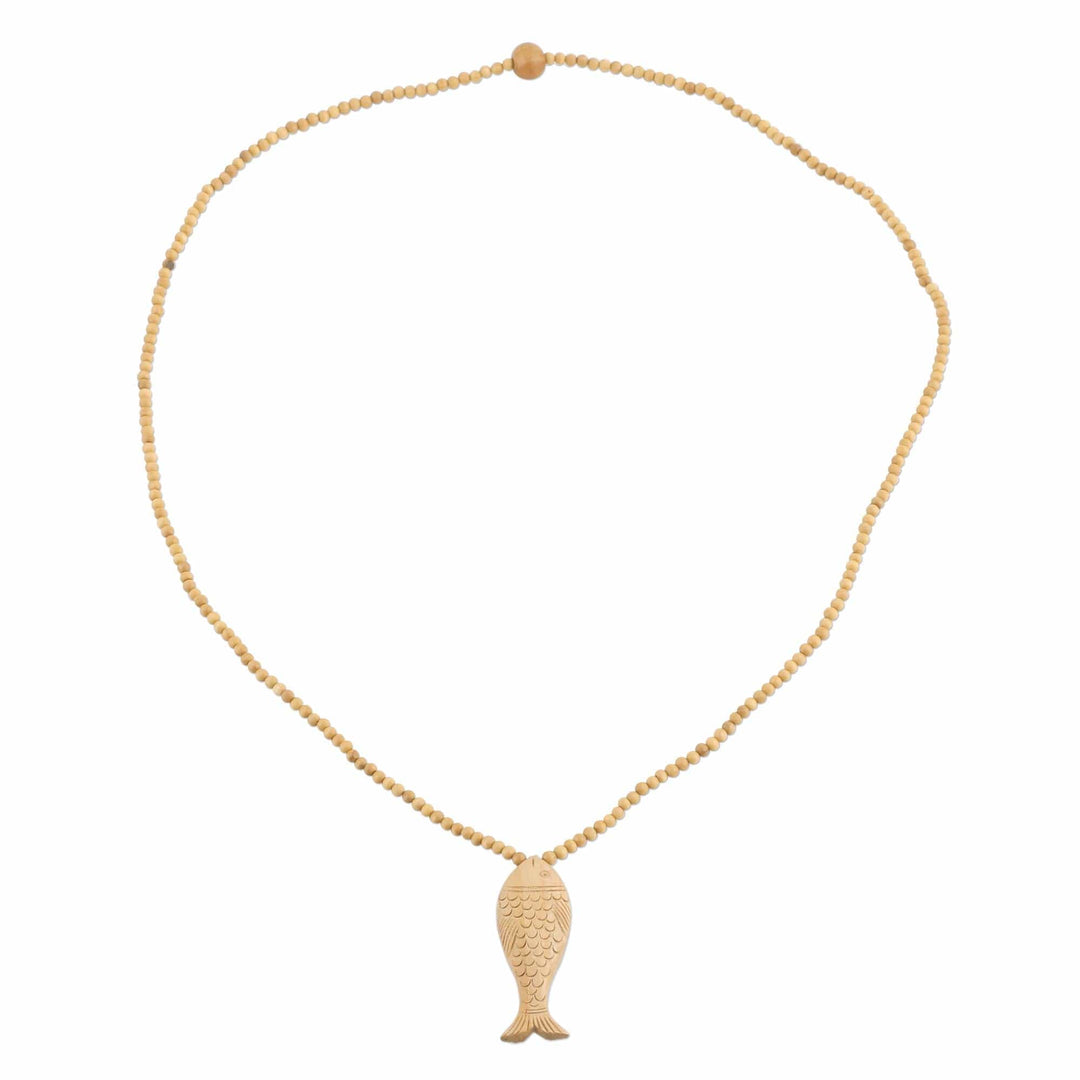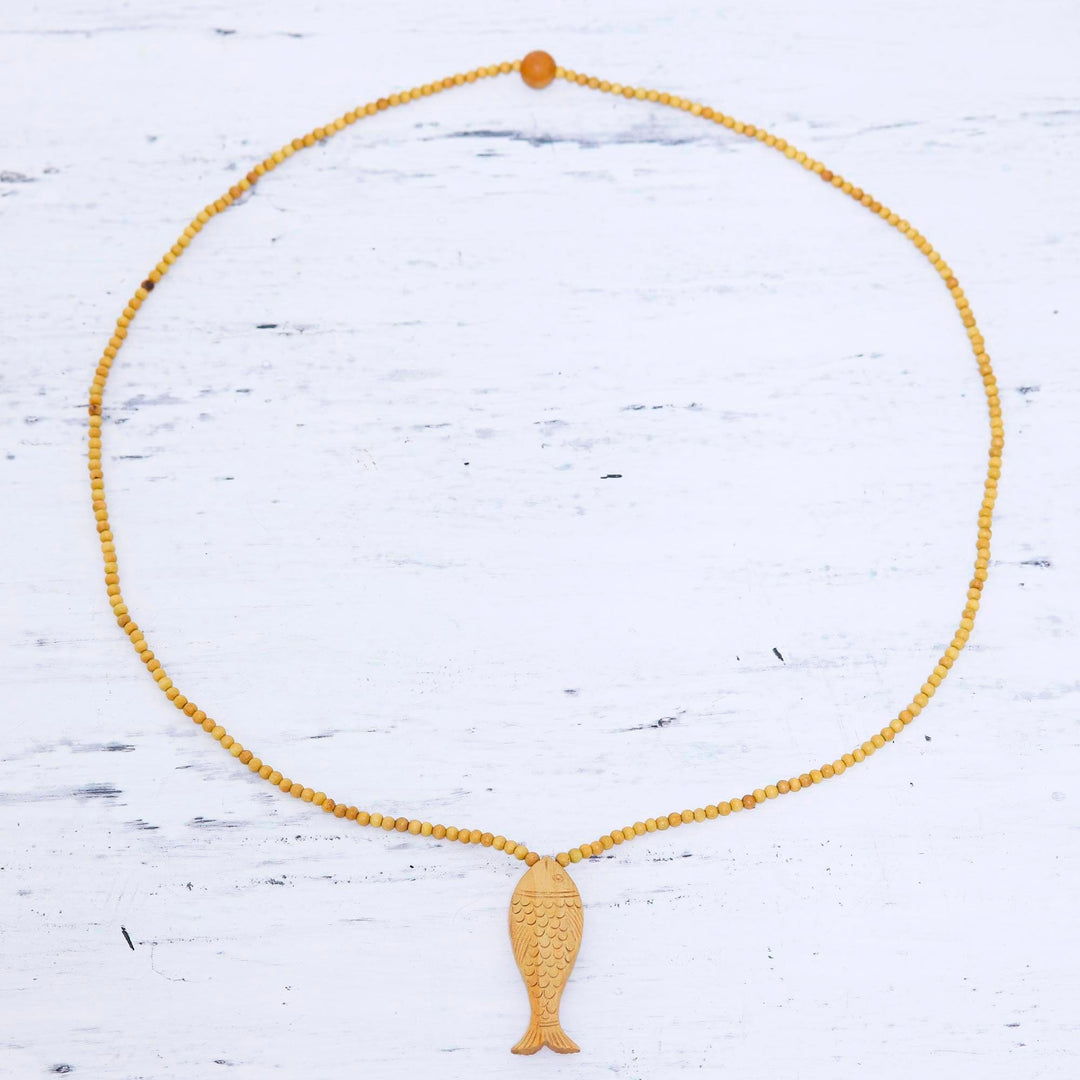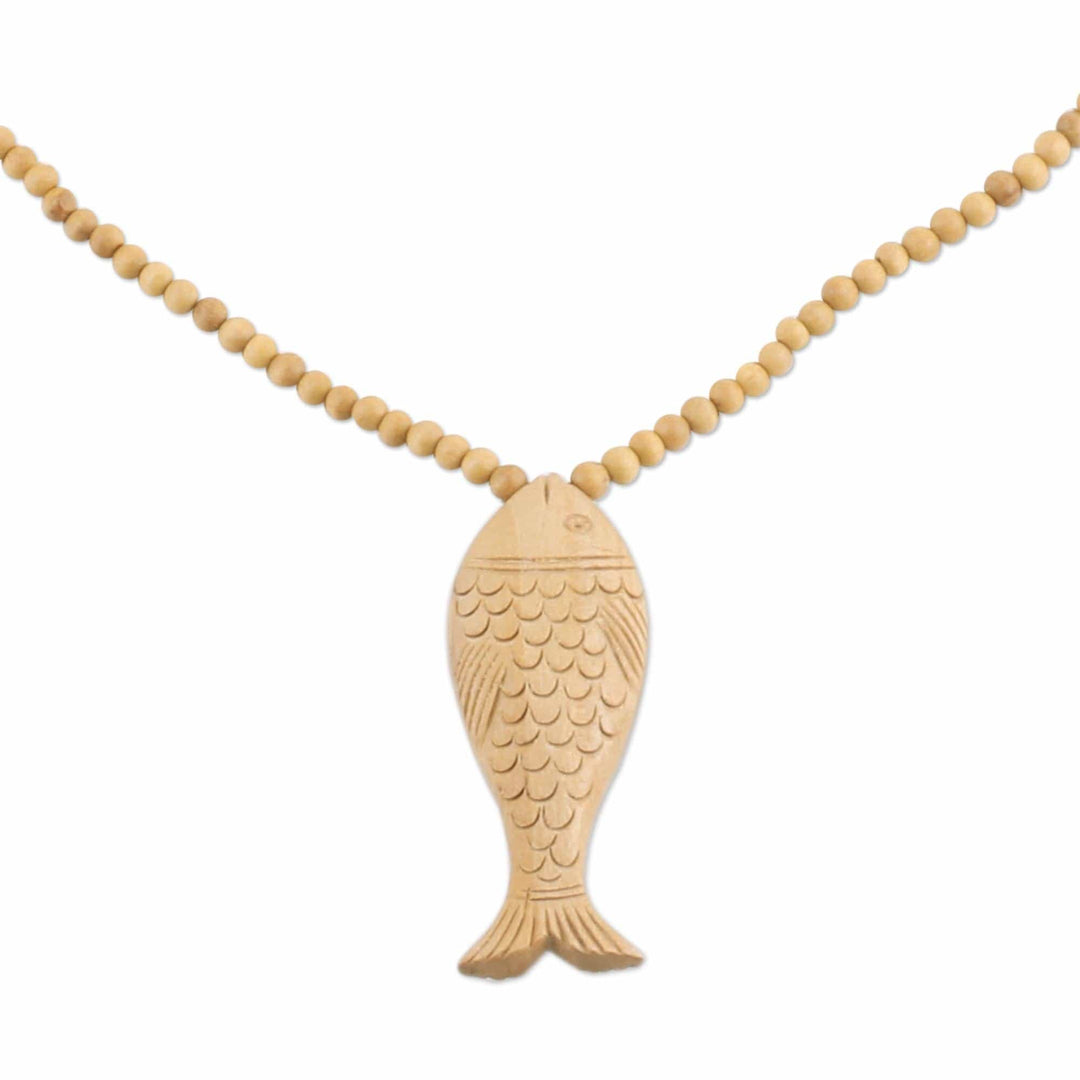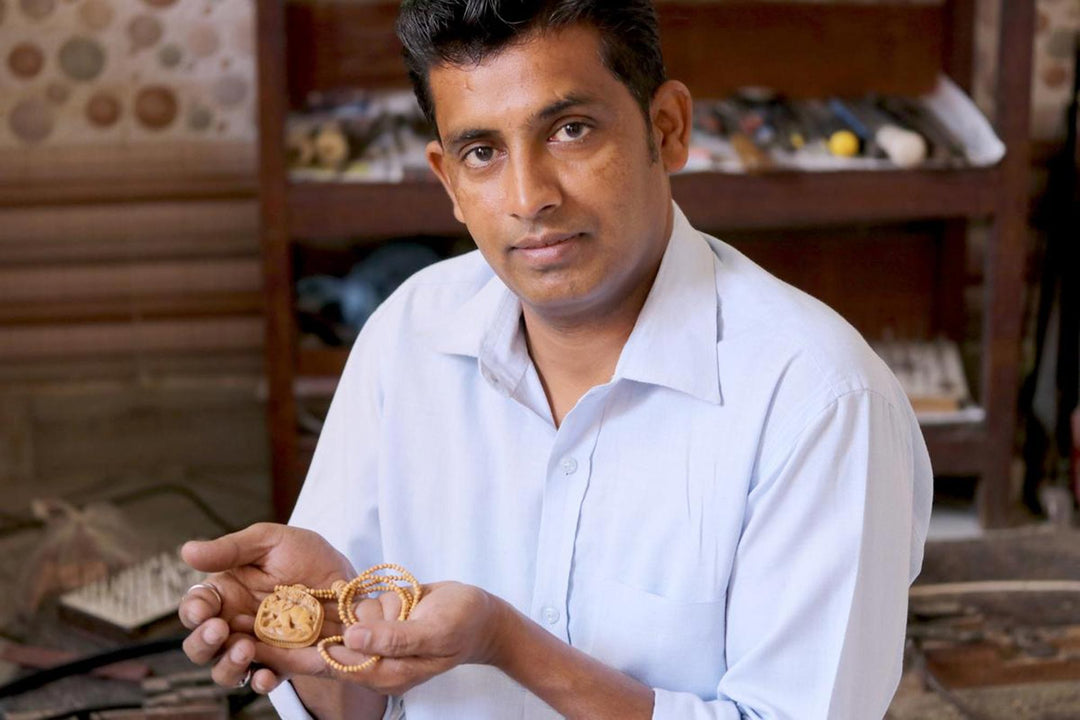 Unisex Fish Pendant Necklace Carved from Wood - Swimming Carp
$32.00
Guest price
$25.60
Member price
Available Premium Gift Wrap
You can optionally add Premium Gift Wrap into cart.
Learn more >
Overview
Description
Coming from a family of carvers, Chander Kant learned the art form at an early age. He carves this pendant necklace from native kadam wood, carefully adding scales and fins to the fish for realism. The pendant centers a long beaded wood strand that slips over the head.
Kadam wood
0.86 oz
27 inches L
0.1 inches W
Pendant(s): 1.8 inches L x 0.7 inches W x 0.2 inches D
THE STORY BEHIND THE PRODUCT
Artisan Organization: Chander Kant
Country: India
"I learned my craft from my father. As a child I used to watch my dad and uncle craft beautiful sculptures. Everyone used to work at home together, and it was fun to see! Ours is a joined family and we grew up with a strong bond. All my relatives are involved in carving, and I joined them after finishing 10th standard grade at school. My father, grandfather, and my uncle are recipients of the National Award for Excellence in handcrafted products.

"My father's Award was actually for his ivory carvings – what exquisite pieces of art he used to make! However when the government banned the trade of ivory in 1991, my father had to hand over all the work he made to the government. Being the skilled master carver that he was, he easily transitioned to wood. He used to tell me that carving ivory was more tedious than wood carving.

"Carving has been a family tradition passed on from one generation to another. Dad taught me at the family workshop, but formally speaking, my grandfather was my teacher. That is because in 1990 the Indian government started a year-long training skill program for young artisans, and my grandfather was the trainer there. It was great learning experience! Although, I already had the know-how of crafting, it was only during this training that I actually got interested and decided to join my family.

"We specialize in all kinds of sculptures as well as in wood jewelries. Although jewelry is really more popular at the moment, my personal interest still lies in carving intricate sculptures. All of my family, including my four brothers, is involved in this craft and we love doing this art work.

"In 2009, I was selected by the Oman government to be a part of their training program. I went there as a trainer for one year and it was a great experience. I also got the opportunity to participate in government sponsored exhibitions in Austria and Iran, and I have traveled all over India to participate in many government sponsored exhibitions.""