Our GlobeIn Premium Wrap
Hand wrapped with love, each gift comes with its own regional pattern, giving your gifts an international flair.
Premium gift wrap – $5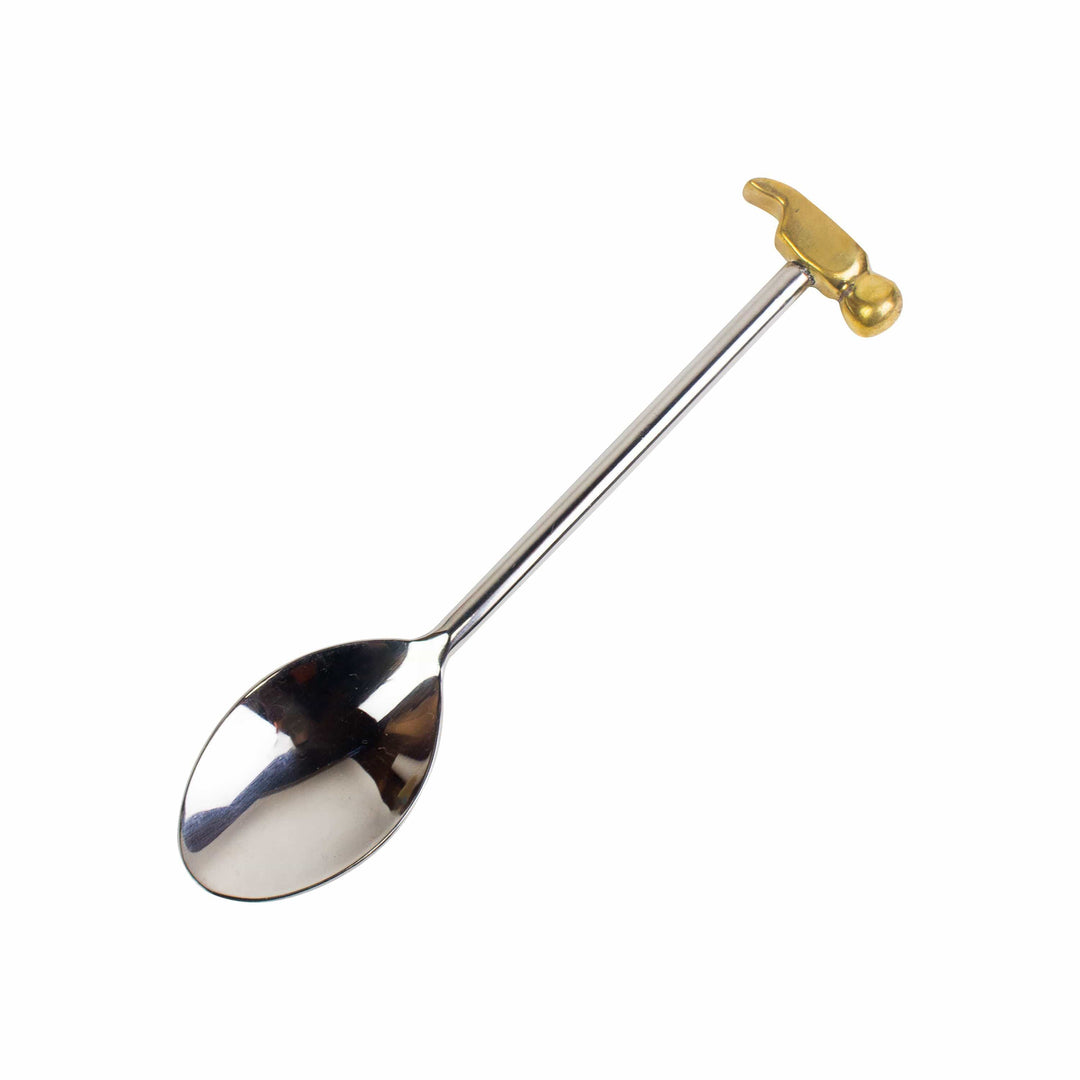 Two-Tone Hammer Spoon
$12.00
Guest price
$9.60
Member price
Overview
Description
 Made from both silver and gold-plated stainless steel, this stylish hammer spoon has a unique yet classic design. Perfect for eating your boiled egg in the morning.
Details
Measurements: 5" L
Materials: Stainless steel and gold-plated stainless steel
Care Instructions: Handwash recommended
Country of Origin: India
* Due to the artisanal nature of this product, color and size may vary.
THE STORY BEHIND THE PRODUCT
Artisan Organization: Noah's Ark
Country: India
Moradabad, India in 1986 was a place where the concept of Fair Trade did not exist, and where Mr. Samuel Masih noticed that most exporters were exploiting their artisans. An energetic local businessman with a heart for his people, Samuel established the organization not only to promote and support artisans, but also to invest profits in their social and economic development.
Noah's Ark runs three schools, provides the families of their 700 artisans free health care and access to clean water, and has facilitated the building of 22 independent workshops. While Samuel admits that sometimes he feels like slowing down, knowing that he has hundreds of people behind him keeps him going.
This product was made by Dilshad Hussain and his group of stainless steel and wood artisans situated just outside Moradabad. Dilshad deals exclusively with Noah's Ark, and the organization recently donated a dye press machine to his workshop.
I recommend this product
More porridge please
I had two and a friend asked why. I just buy everything in twos. So, when they came on sale, I bought her two!! Too cute and great for sugar when making coffee
Strong and sturdy
For a tiny spoon this is very well made and easy to use.
Hammer
Great gift!! Going to be fun giving it. Nice quality.