Our GlobeIn Premium Wrap
Hand wrapped with love, each gift comes with its own regional pattern, giving your gifts an international flair.
Premium gift wrap – $5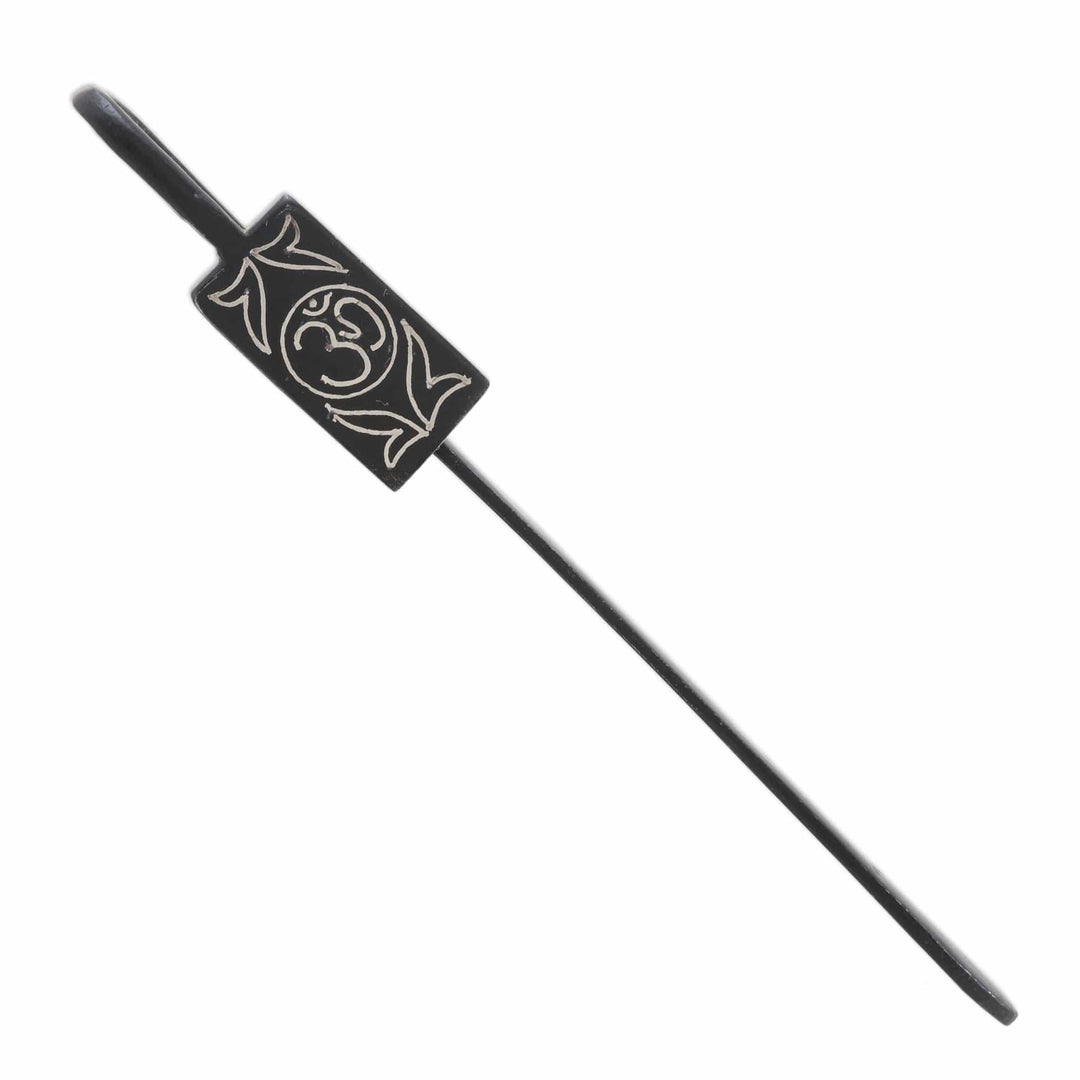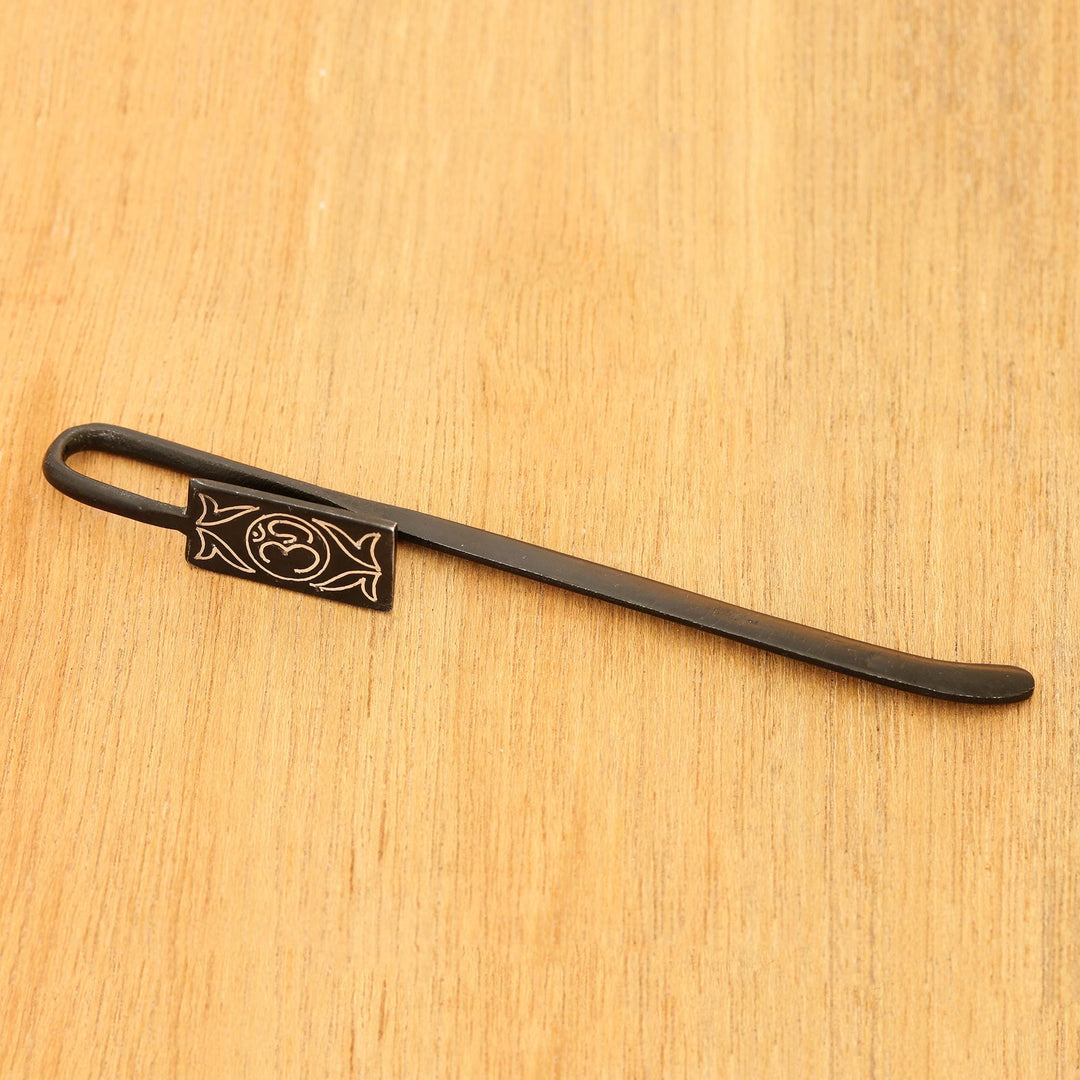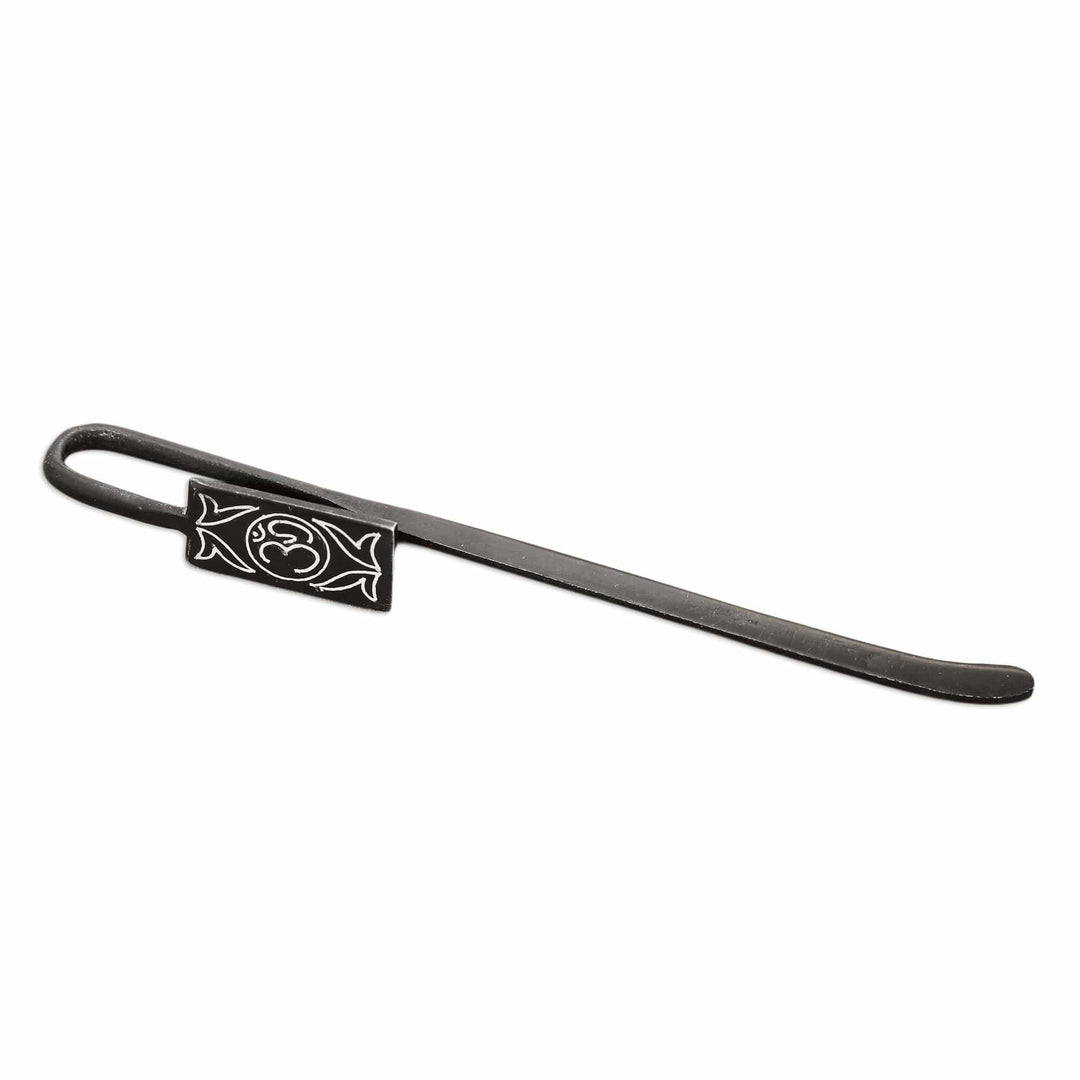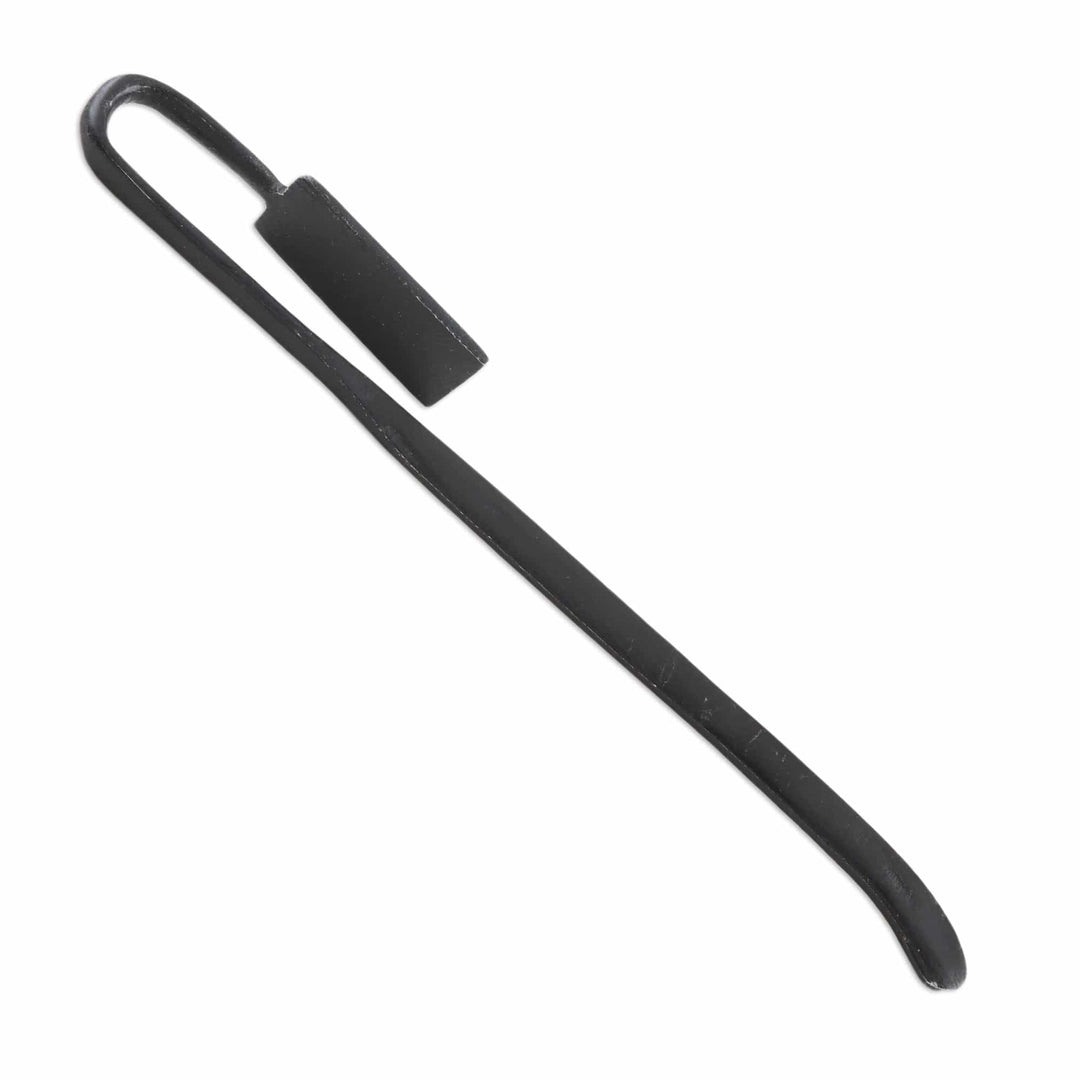 Traditional Indian Silver Inlay Bidriware Mantra Bookmark - Lazy Afternoon
$22.00
Guest price
$17.60
Member price
Available Premium Gift Wrap
You can optionally add Premium Gift Wrap into cart.
Learn more >
Overview
Description
India's Amarnath creates a stunning piece of bidriware, a type of traditional Indian handicraft originating from the township of Bidar. The artisan casts the bookmark from an alloy of zinc and copper, then engraves freehand designs onto the surface. Nestled into the designs, thin strips of pure silver inlay shine against the black metal. This bookmark depicts the mantra 'Om.'
90% zinc, 10% copper, silver inlay
0.29 oz
5.5 inches H x 0.6 inches W x 0.6 inches D
THE STORY BEHIND THE PRODUCT
Artisan Organization: Amarnath
Country: India
"I'm from Bidar, a small town in Karnataka, India. It's famous for its bidriware. I was born and brought up in this city, surrounded by the bidri work all around me and I'm passionate about it. As a child, I was so fascinated by the beauty of the bidri around me that I wanted to learn the art and create some designs myself. I wish to save this dying craft.

"But, as I grew up, I studied engineering and started working as an engineer. I decided to go for further studies and earned an MBA. During my final year grad school project, which revolved around giving market access to bidriware, I studied this craft deeply.

"The more I learn about this ancient craft, the more I was mesmerized by its beauty. Although I already knew a lot about it, my keen interest since childhood really motivated me to learn about this craft in depth. I met a lot of bidriware artisans and learned the techniques from them. Learn the intricacies of the art was very fulfilling.

"After receiving my MBA, I worked with social organizations for a few years. It was then that I realized I wanted to become a social entrepreneur. The idea of helping people and bringing an economic and social change was very inspiring for me. And with bidriware as my field of interest, I thought I could really do something to keep the dying craft alive.

"I am a simple man, but persistent and creative by nature. In 2015, I started my own workshop. I coordinated and connected with some 25 to 30 traditional bidriware artisans who now collaborate with me. Initially, they used to come and work at my workshop but, as they are more comfortable working at their own places, now I provide them with the materials and designs and they craft them in their homes.

"They are all familiar with their age-old traditional techniques and designs. But we work together to interpret newer design trends, as we strive to maintain a fine balance between tradition and modernity. We create bidriware for art lovers who are interested in the story behind the craft as well as the product. All our designs, ancient and contemporary, are crafted using the traditional methods.

"My wife is my constant support. She helps me in designing as well as other tasks in the workshop. I also have an assistant who helps the work functioning smoothly.

"I want to encourage the new generation of the bidri artisans to come forward and learn this craft and preserve it. Working with me gives them the opportunity for a fixed income and also a chance to achieve appreciation for their efforts. I hope to see some significant progress in the artisans' lives.

"I'm working to promote this art and dream of taking it to a global audience. Working with Novica helps us preserve this craft from dying out by giving us the opportunity to show our bidriware to the whole world."

Amarnath received a certificate of appreciation for his involvement and initiative in promoting bidri art from the All India Artisans and Craftworkers Welfare Association (AIACA).

The word bidri is the adjective form of Bidar, a city that was part of the Bahmani Kingdom, and under Ahmed Shah (1422-36) Bidar became its capital. Since the early nineteenth century, a tradition has developed linking bidriwork with the Bahmani Dynasty of the Deccan plateau in south-central India. The technique was introduced to the Bahmani Kingdom by the Mughal kings — Persian emperors who ruled northern India from 1526 to 1857.

Objects are cast from brass and, when the molten metal solidifies, the designs are engraved using a grooving chisel and inlaid with silver wire. The piece is then polished and dipped into a special oxidizing paste. The silver inlay is unaffected but the brass turns a lustrous black, enhanced by a finish of coconut oil, which results in a brilliant contrast with the shining designs."