Our GlobeIn Premium Wrap
Hand wrapped with love, each gift comes with its own regional pattern, giving your gifts an international flair.
Premium gift wrap – $5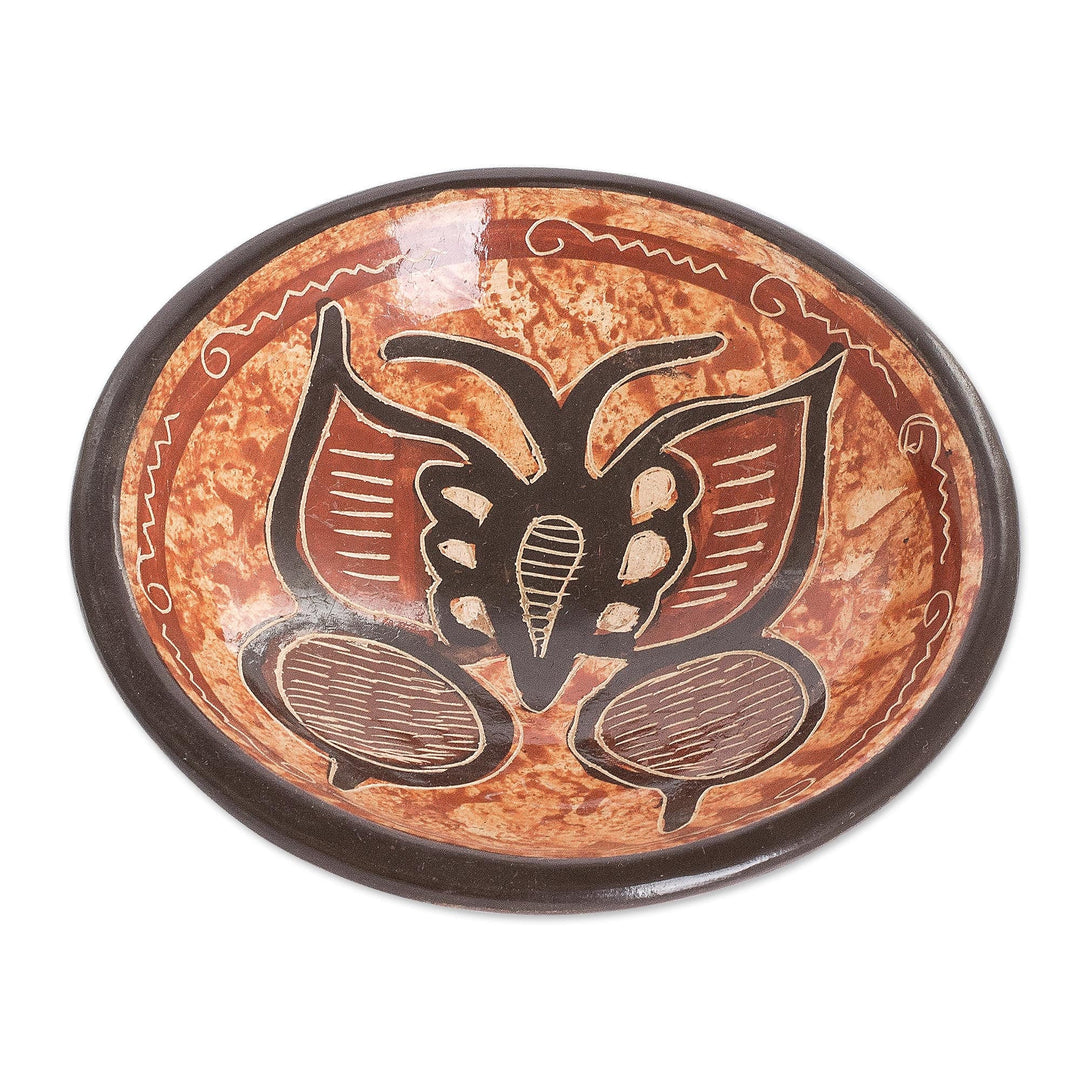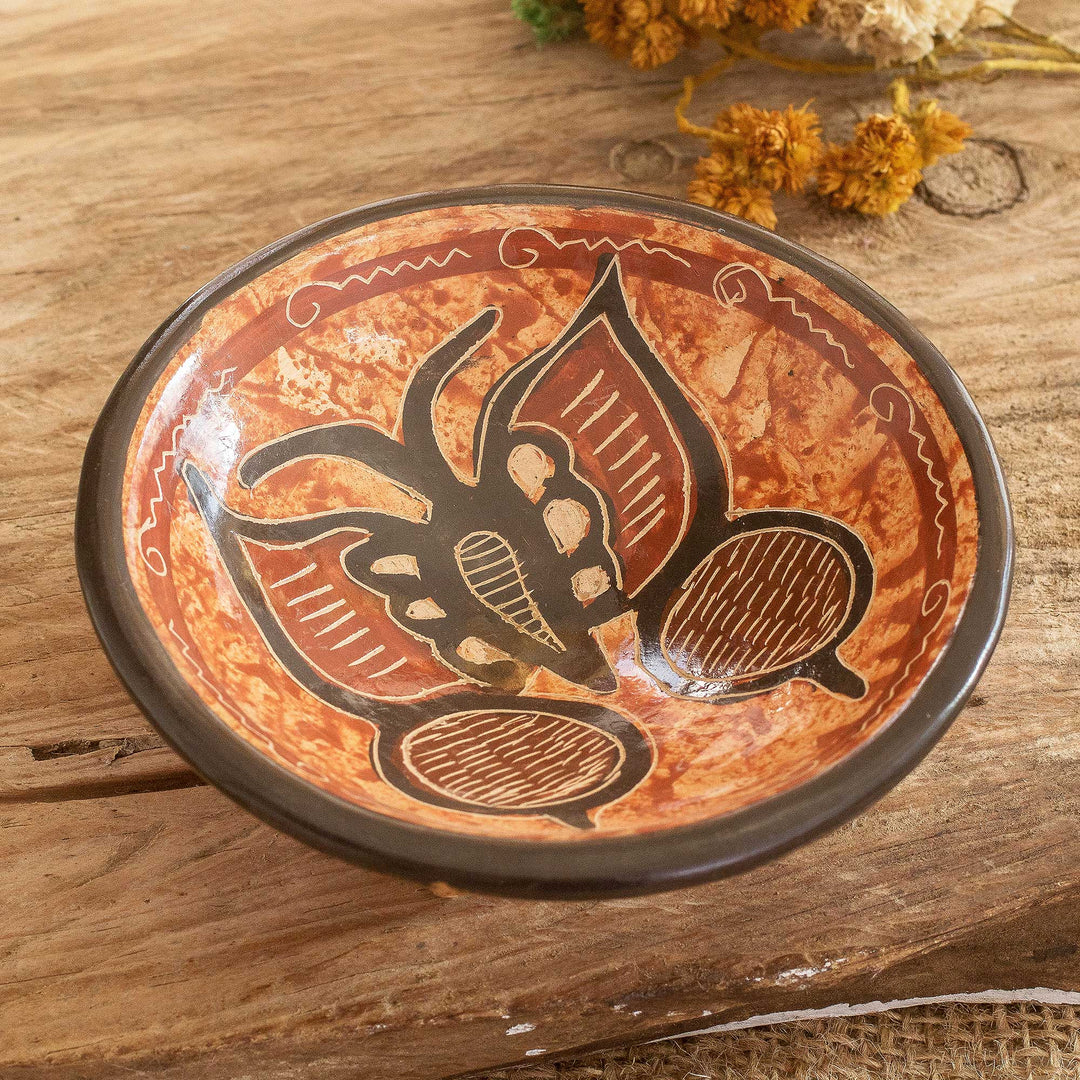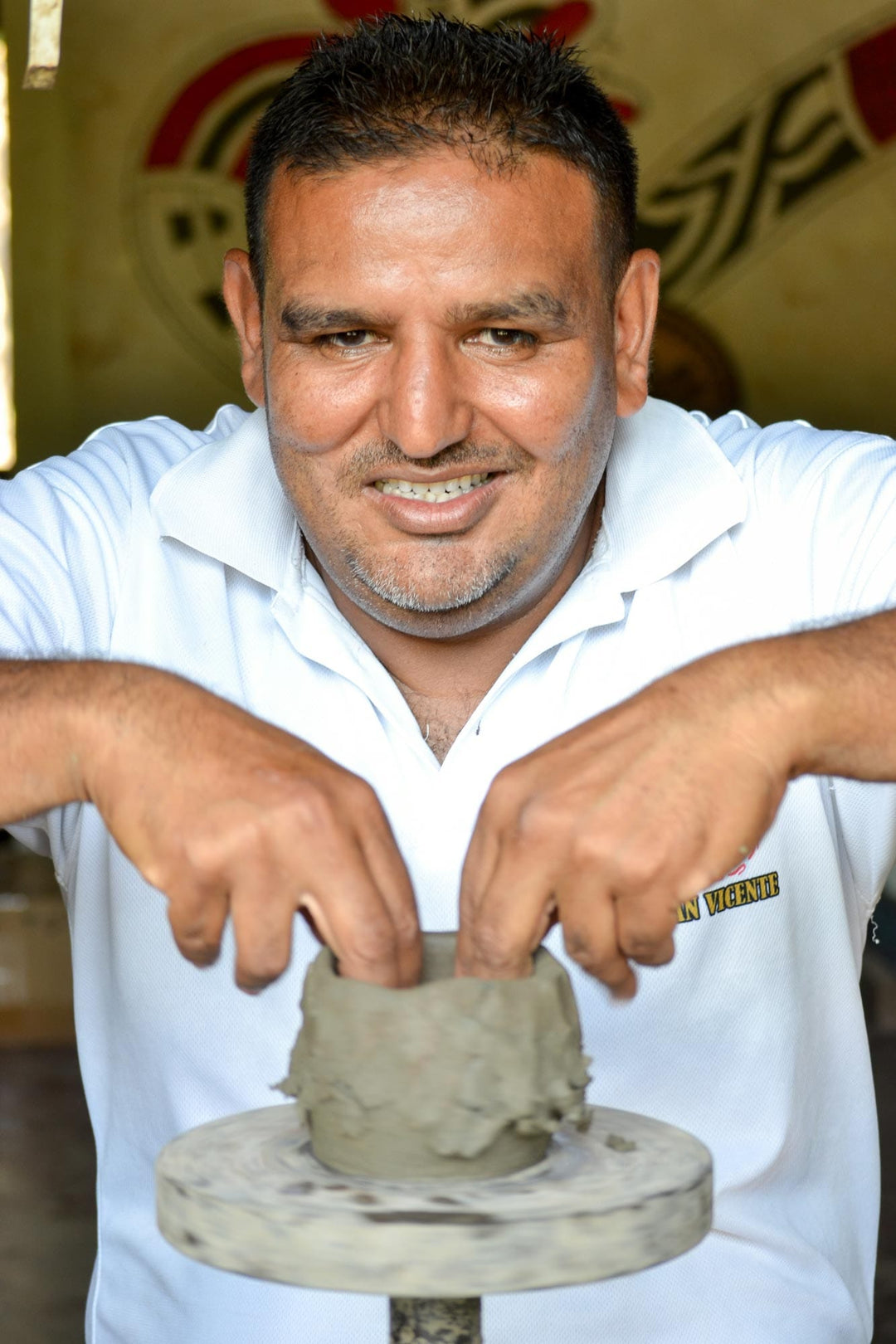 Traditional Butterfly-Themed Ceramic Decorative Bowl - Ancestral Butterfly
$43.00
Guest price
$34.40
Member price
Available Premium Gift Wrap
You can optionally add Premium Gift Wrap into cart.
Learn more >
Overview
Description
Ancient cultures associated butterflies with a metaphoric idea of spiritual rebirth. Fascinated by the region's culture and those adorable winged creatures, Costa Rica's Harry García creates a ceramic decorative bowl depicting the gracious image of a butterfly as the central element. The artwork also comes in a palette of black and brown hues, adding a traditional vibe to the piece.
Ceramic
0.17 lbs
1.4 inches H x 4.7 inches Diam.
THE STORY BEHIND THE PRODUCT
Artisan Organization: Harry Garcia
Country: Central America
"My name is Harry Garcia Grijalba. I was born in the community of Liberia, Guanacaste, on March 11, 1974. Since I was very small I was surrounded by crafts--my parents, grandparents, and neighbors all dedicated themselves to handicrafts 100% of the time. While I was to be able to appreciate how they made the pieces, I never got involved until my family was going through a very complicated situation economically. I decided to join them and learn a little. At the beginning it was a bit complicated, but thanks to patience from those who taught me and my efforts to learn, I managed to make my own things.

"I always like to experiment with new forms; this is a material that allows you to do millions of things and let the imagination fly. With this craft I was able to help my family to get ahead, and with the passage of time I started working on my own. It was a great challenge for me, but today I see it as something totally satisfactory.

"Unfortunately the job opportunities are decreasing and tourism is now scarce, so the artisans of this region have a hard time earning consistent income. I would like our community to have more opportunities where everyone can show their art and be recognized for it.

"It is part of a very big dream that I have always had, to show the pottery of my community and to show the beauty of our ancestors.

"I am a single father and I have a son, who is my reason for living. For him, I look for more opportunities every day; and for him I want to be a better person. I have more than 30 years of experience in this art, but I always seek to perfect my technique and give my clients a quality product." "