Our GlobeIn Premium Wrap
Hand wrapped with love, each gift comes with its own regional pattern, giving your gifts an international flair.
Premium gift wrap – $5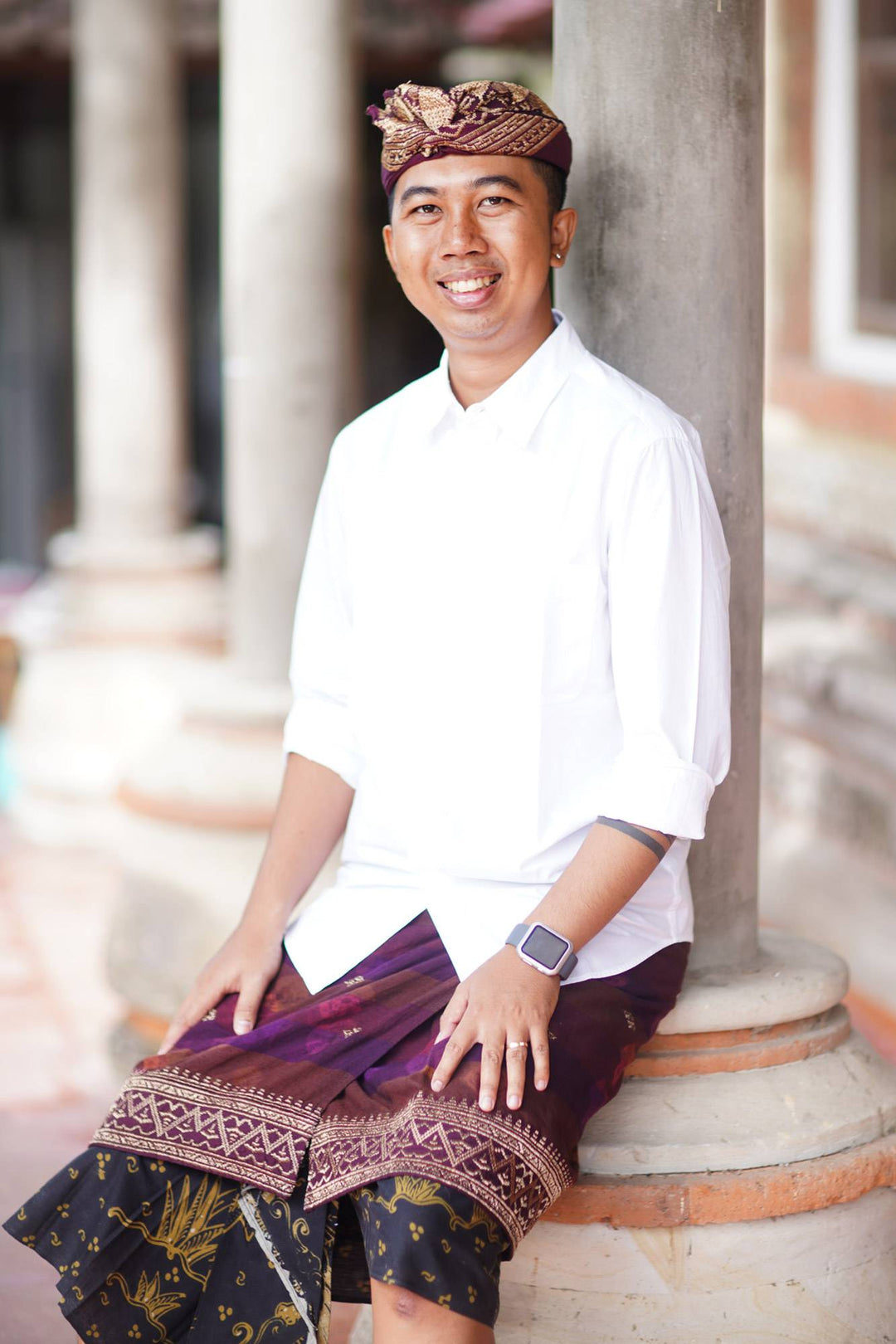 Sterling Silver Orchid-Shaped Drop Earrings Crafted in Bali - Orchid Inspiration
$41.00
Guest price
$32.80
Member price
Available Premium Gift Wrap
You can optionally add Premium Gift Wrap into cart.
Learn more >
Overview
Description
Orchids inspire artisan Karang Adiguna for this pair of exquisite drop earrings crafted from sterling silver and filled with charm and beauty. The remarkable earrings pay tribute to the traditional Balinese silversmith techniques and mastery that have made it renowned throughout the world.
925 sterling silver
0.03 oz
0.8 inches L x 0.3 inches W x 0.2 inches D
THE STORY BEHIND THE PRODUCT
Artisan Organization: Karang Adiguna
Country: Bali & Java
"My name is I Made Karang Adiguna. I was born in a unique village because most of the residents work as silversmiths. I feel very lucky to be in this environment. My grandfather and parents passed this work down from generation to generation. Even since I was a teenager, I have been taught to get to know the silver craft. Growing up in this environment made me very interested in this field.

"I am married and have one son named I Wayan Jevin Bramasta Karang. After becoming a parent, my motivation to be better has increased. I hope that my child's future will be more successful than mine.

"Managing a business is not always smooth, nor is our family business. My family experienced a downturn during the 2002 Bali bombings. Tourism at that time was in shambles and sales dropped drastically. We are grateful to have made it through all of that. I believe that the biggest thing that can hinder us is ourselves, so I always cultivate self-motivation. When I face problems and get through them, I feel very proud because I can overcome myself. Overcoming ourselves is more challenging than overcoming external factors outside ourselves. 'Never procrastinate on work. Whatever first comes to mind I always do.' That phrase became my motivation when I started the day.

"In exploring ideas for making new designs, I look for various sources of inspiration either from my favorite designers or books. Developing designs and mixing and matching them with Balinese traditions and culture is fun. The richness of Balinese traditional arts and culture makes design development richer. For example, the design I'm developing is inspired by flowers. Flowers are elements that are closely related to Balinese culture. Almost every cultural and religious activity in Bali uses flowers for worship.

"The era of digital marketing made me want to market my products more broadly. Hopefully, through Novica, I can make my work more known in foreign countries. I also got input from some craftsmen who have joined Novica. Hopefully, my business management in the future can be better and more professional." "