Our GlobeIn Premium Wrap
Hand wrapped with love, each gift comes with its own regional pattern, giving your gifts an international flair.
Premium gift wrap – $5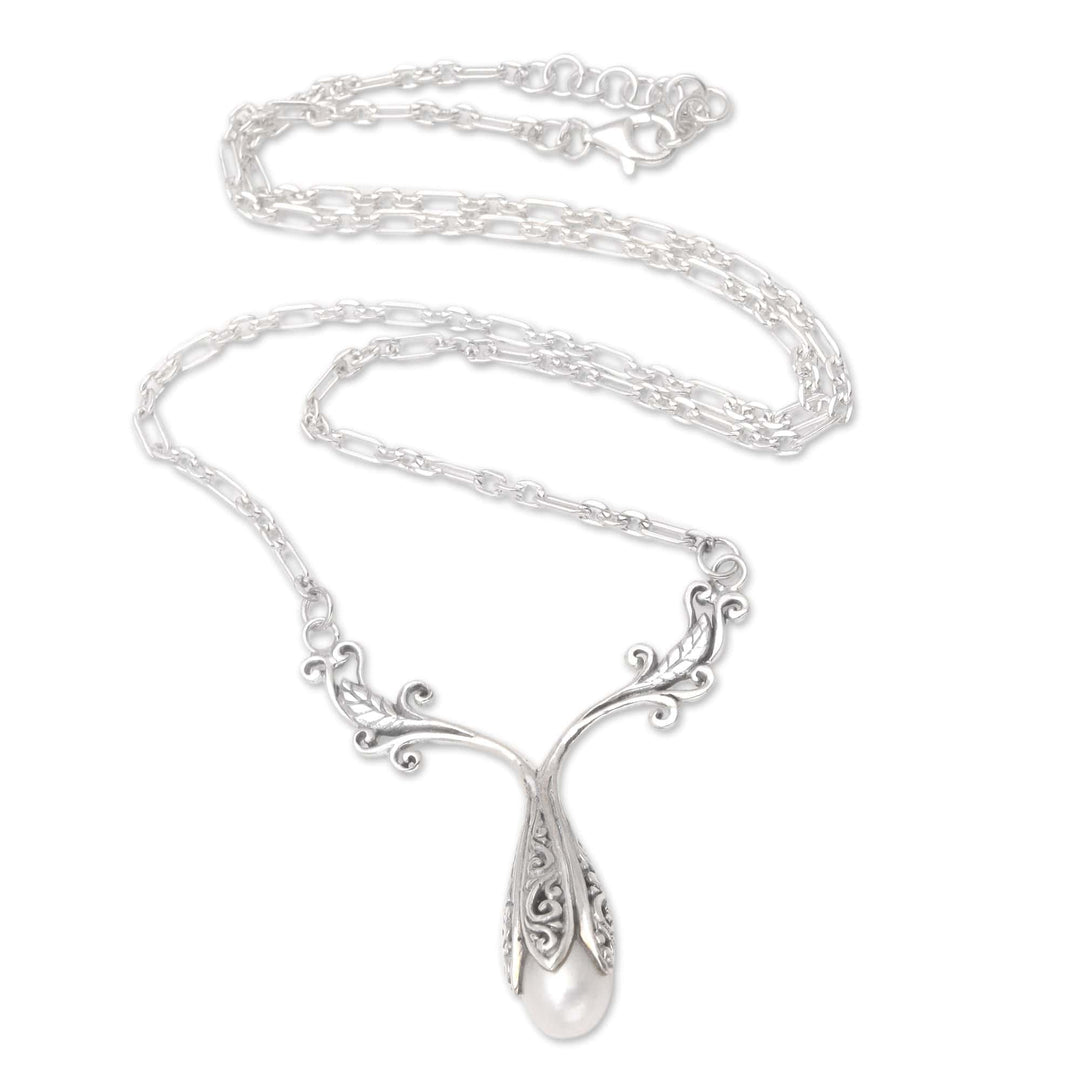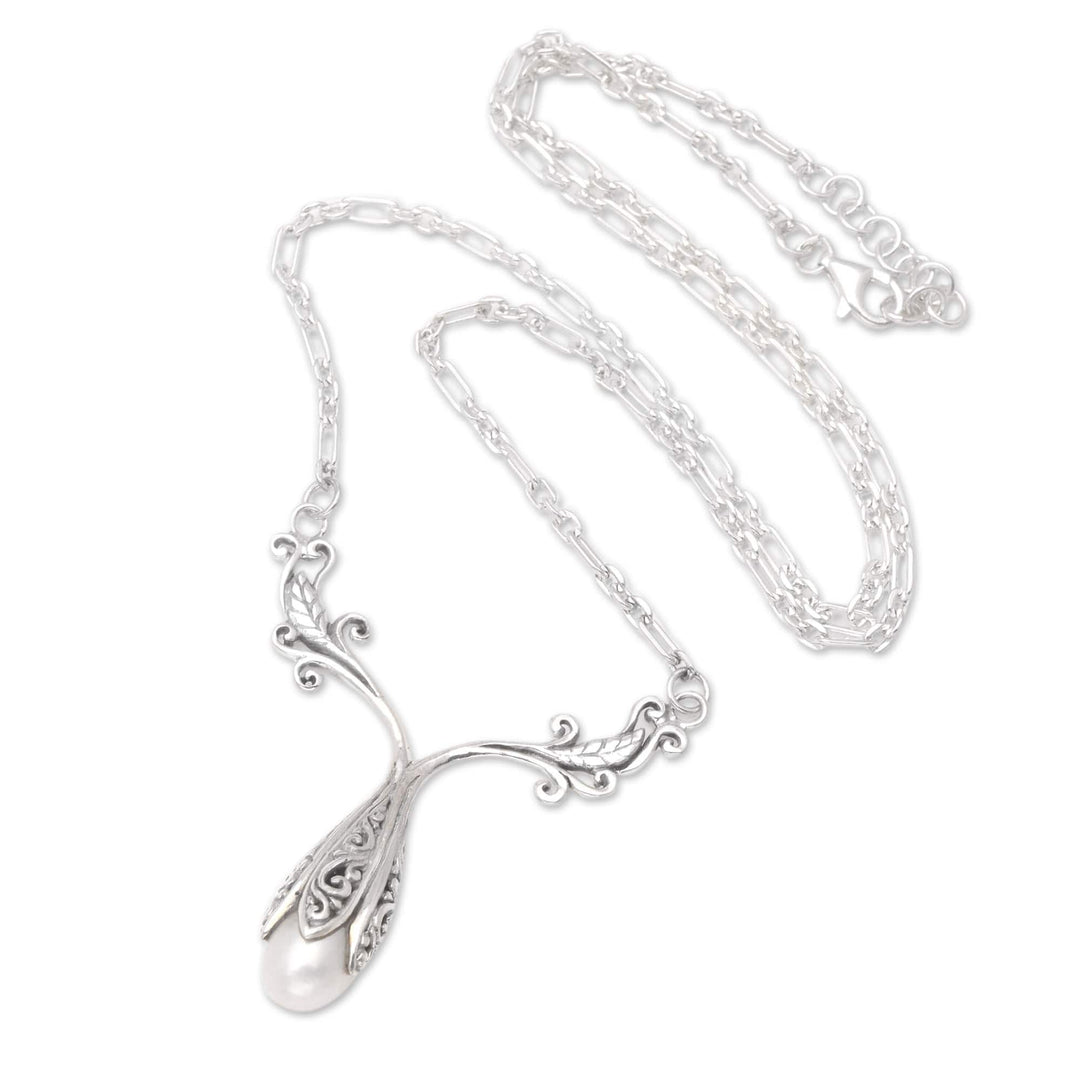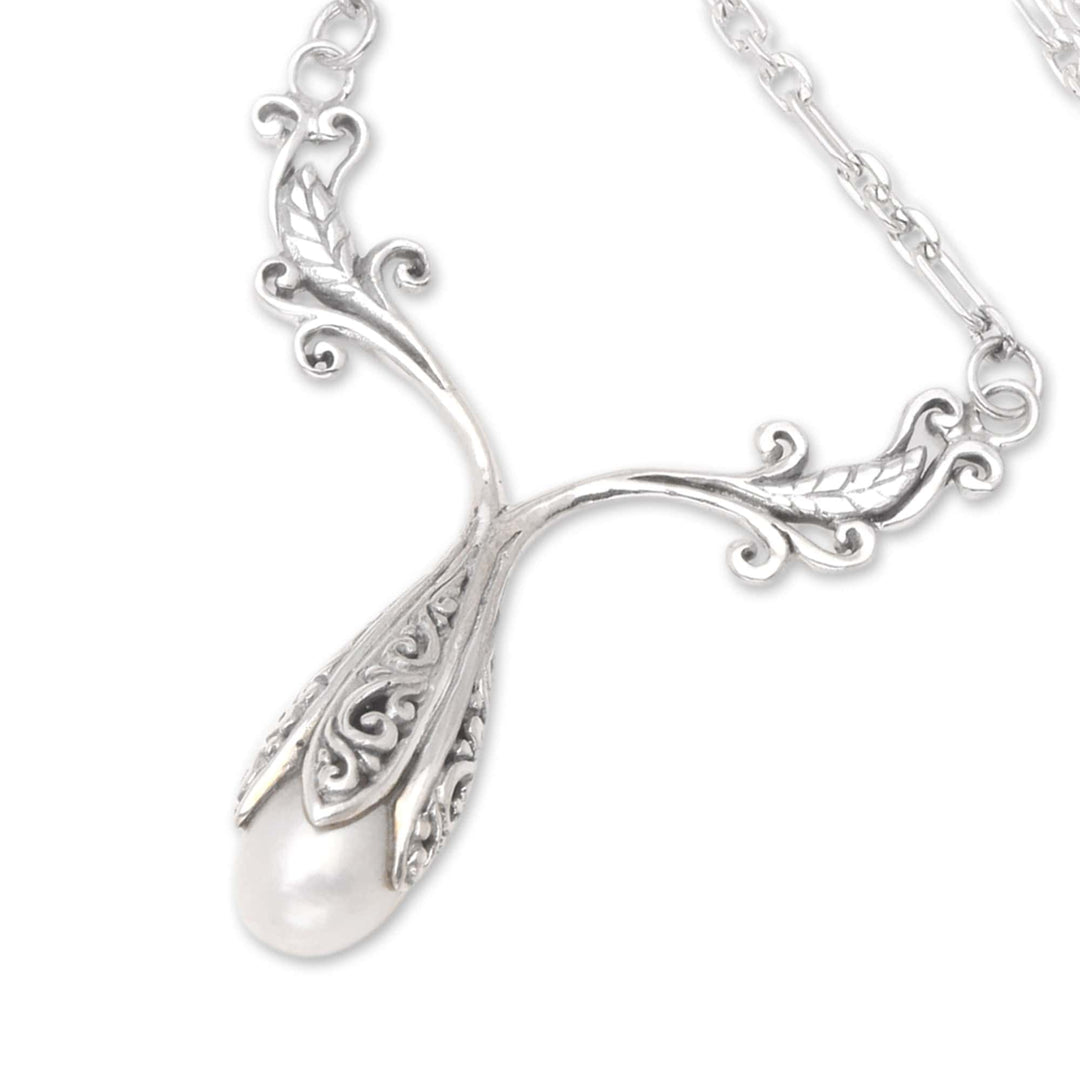 Sterling Silver Cultured Pearl Pendant Necklace - Glorious Queen
$97.00
Guest price
$77.60
Member price
Available Premium Gift Wrap
You can optionally add Premium Gift Wrap into cart.
Learn more >
Overview
Description
Traditional Balinese motifs enhance a gorgeous creation presented by Nyoman Rena. This sterling silver pendant necklace features a charming grey cultured pearl, adding an elegant aura to the accessory. Its combination finish allows the item to complement several styles, making a unique piece of jewelry.
925 sterling silver, cultured pearl
0 oz
Necklace: 17.8 inches min L - x 18.5 inches max L x 0.1 inches W
Pendant(s): 1.6 inches L x 1.5 inches W x 0.4 inches D
THE STORY BEHIND THE PRODUCT
Artisan Organization: Nyoman Rena
Country: Bali and Java
Latest Update

"After learning to craft silver jewelry, I borrowed capital from my parents to start my own workshop. Things weren't as easy as I thought they would be, but I have overcome many problems and difficulties with the help of my parents and God. I think we have to live in a simple way and always save for our future life if we want to succeed.

"My silver project grew better and more stable when I was 25. I had the help of 15 workers, and that helped my workshop. Unfortunately, a client who usually placed orders with me suddenly went bankrupt, and I had to reduce my workers to 12 people.

"When I was 30, I married a beautiful woman and were blessed with a son and a daughter. Having children gave me more motivation to boost my project by considering their future. I always give thanks to God because, after having children, there was somehow always extra income to be found. I expect that my children can continue this workshop someday. For now, my wife helps me there.

"My work concept is to allocate the income from the sales to fund the workshop so it can become bigger and better over time. I work with the help of 12 workers now — three women and nine men. I organize our work according to their main skills and talents. Like other Balinese artisans, we use manual tools such as hammers, stoves, and chisels.

"Two years after I married, I began working with you so I could sell my jewelry worldwide and have more people see my designs. After four years with you, I was able to rent a shop to display my jewelry in a tourist area of Ubud. The profits from selling my jewelry increased by around 50 percent after joining. This helped to boost my workshop, and my little family could also buy a car and even make some home improvements.

"My goal now is to continue to create new and beautiful jewelry collections. It's a great challenge to create designs that will satisfy shoppers with the quality of my work. Usually the inspiration for my designs comes from my imagination, combined with the current fashion trends."

Original Story

Rena was born on October 11 as the third of five children. His father is Made Beratha and his mother is Ketut Sukarti. Young Rena started to learn wood carving when he was in the third year of elementary school. His grandfather, an architect of traditional Balinese buildings who is also a senior carver, gave much support to the boy's carving and jewelry development.

After graduating from elementary school in 1983, Rena's father introduced him to a famous silversmith in his village and young Rena began learning to craft silver jewelry on Sundays. Making use of his carving ability, he brings it to his silver work. He believes that one day his silver crafting will invite the interest of customers worldwide."