Our GlobeIn Premium Wrap
Hand wrapped with love, each gift comes with its own regional pattern, giving your gifts an international flair.
Premium gift wrap – $5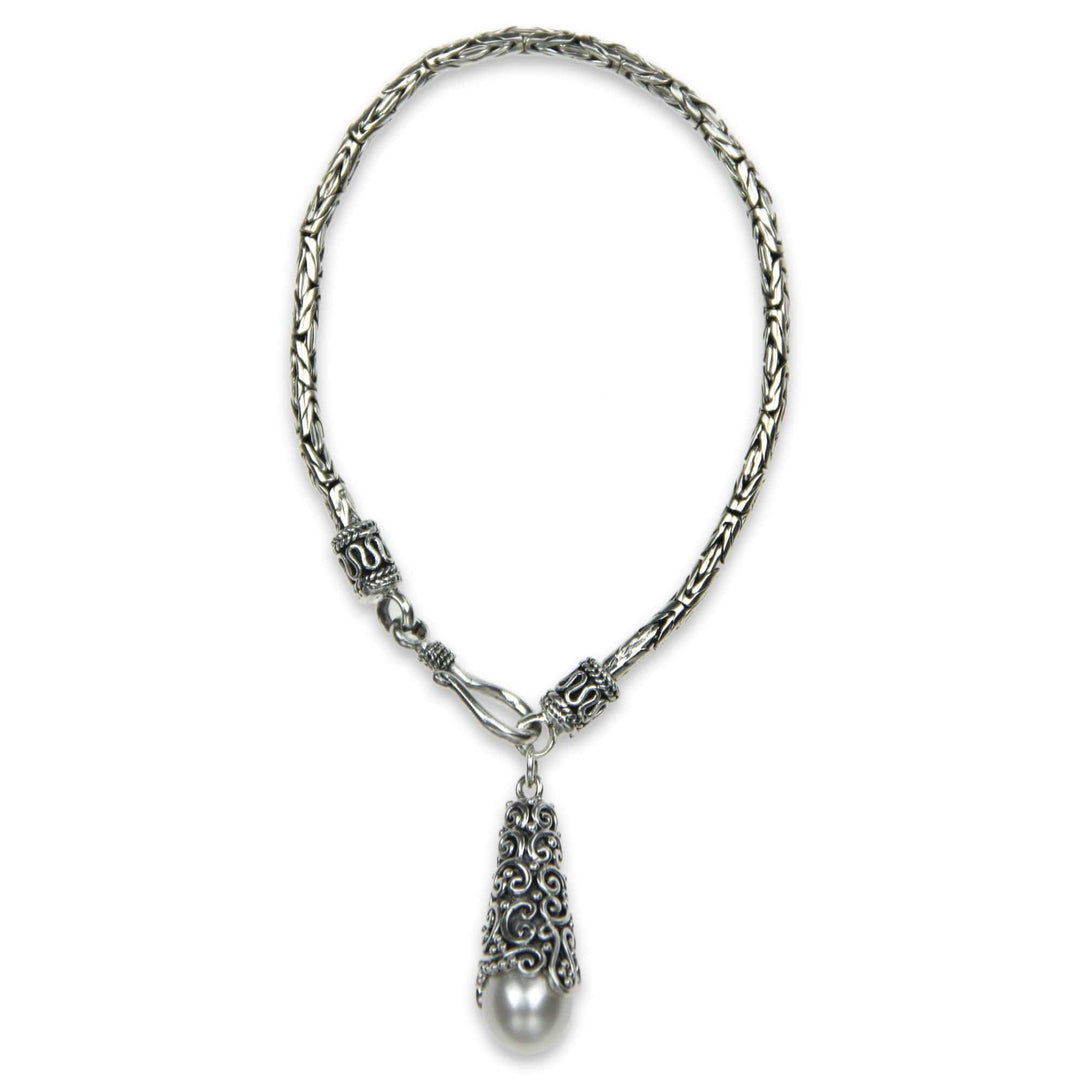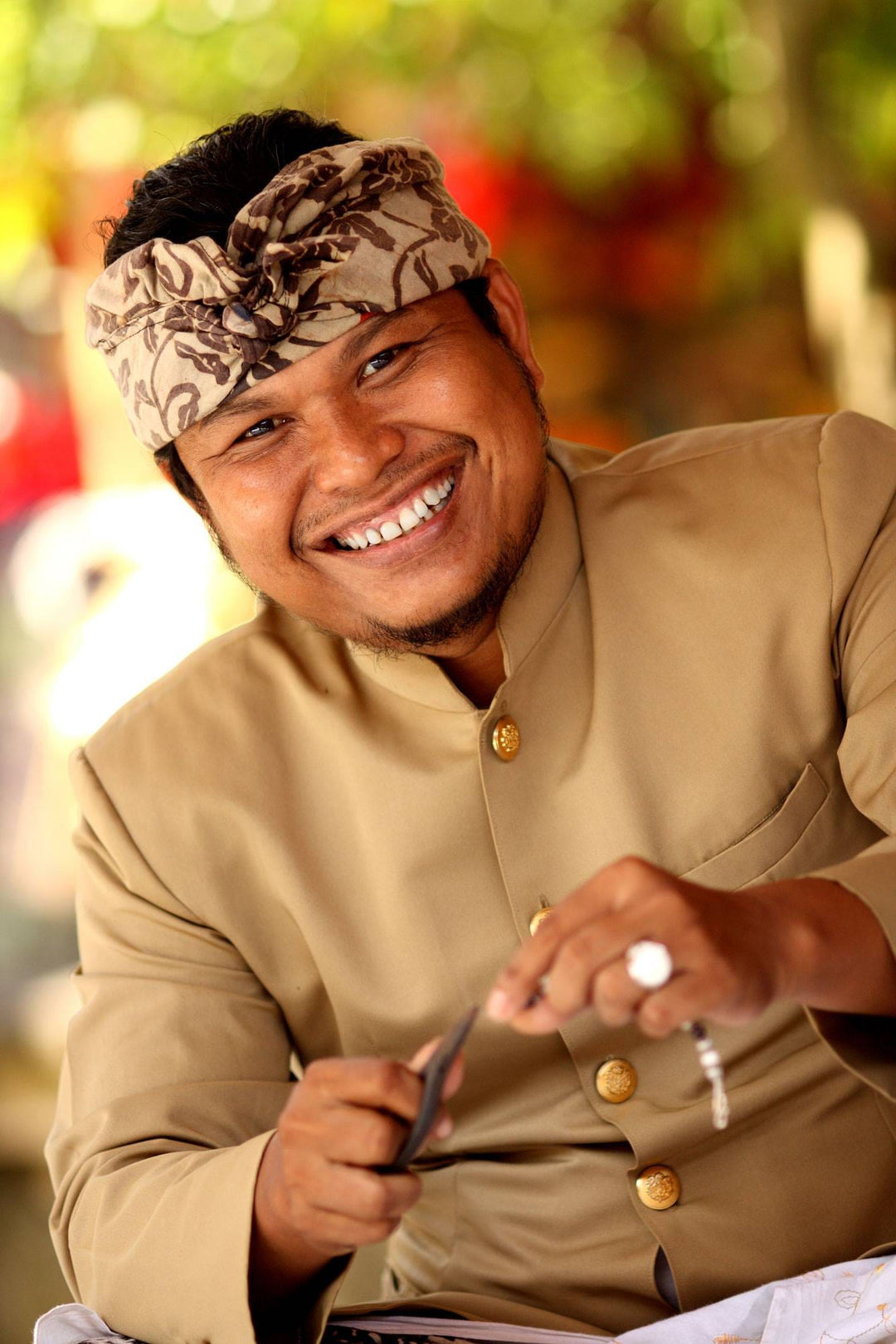 Sterling Silver and White Cultured Pearl Charm Bracelet - White Arabesque Dewdrop
$59.00
Guest price
$47.20
Member price
Available Premium Gift Wrap
You can optionally add Premium Gift Wrap into cart.
Learn more >
Overview
Description
Beautifully modern, this bracelet reveals extravagant silver arabesques. Buana adds a luminous cultured pearl for a design of enchantment.

.925 Sterling silver
Sterling silver , cultured freshwater pearl
0 oz
7 inches L
2 mm W
Charm(s): 1.1 inches L x 0.4 inches W x 0.4 inches D
THE STORY BEHIND THE PRODUCT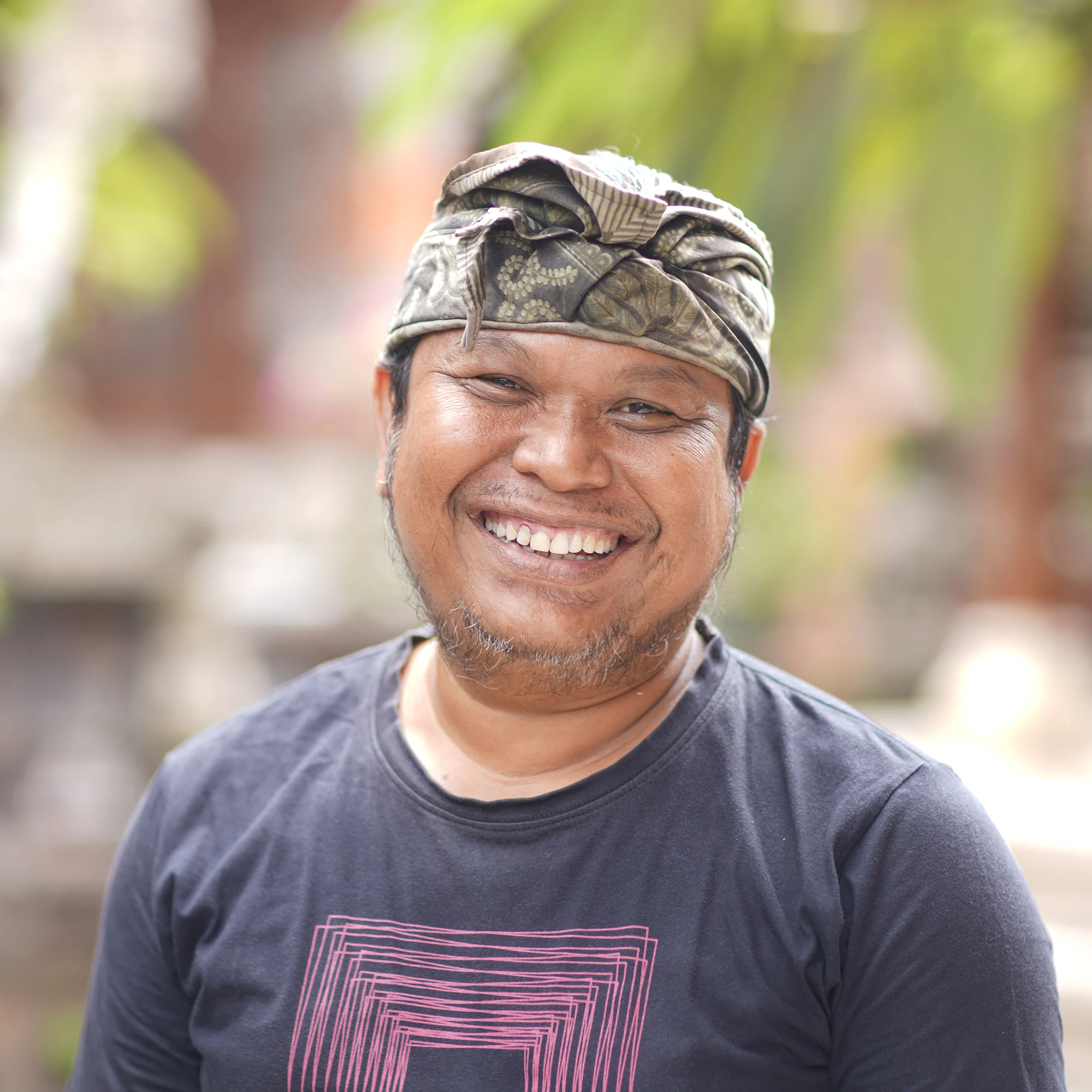 Artisan Organization: Buana
Country: Indonesia
Update (May, 2019)

"My name is I Wayan Buana. I was born in Sukawati, Bali in 1974. My father was a civil servant while my mother was a food seller. I'm the oldest of four children. I remember my childhood was so happy. My parents really loved and took care of their children well. Because our family's economic condition was so limited, I worked after school so I could pay the school fees for my siblings, and also help my parents.

"I like sports like badminton, and I often exercise near my house. In Sukawati, most of the villagers are wood carvers, silversmiths and clothing sellers. It's also famous because of its rich culture and arts. For those who are looking for inspiration, you can find tons of ideas amid Bali's tranquil atmosphere and beautiful scenery.

"My enthusiasm for silver jewelry crafting started when I was still in the 6th grade. The father of well-known featured artisan Komang Wijayana was the one who taught me. Once I was around 15, I was finally able to create jewelry by myself and help out with orders from clients.

"I married a Balinese woman who had been in a relationship with me since junior high school, and now we've been blessed with two daughters and a son. The period shortly after we got married was our most difficult. The economy wasn't good at all. Many people took my silver jewelry on consignment but didn't pay, and I had to sell my work door to door.

"The breakthrough happened when I began working with you. By then, my first child was already eight years old. When I remember that time, I always give thanks to God for helping me through that moment. There is one thing that I maintain in this life — that God can give one everything, so just keep praying. One thing that I always pray for is a long life so I can continue crafting jewelry and provide for my family.

"I really love making silver jewelry, and I love all of my designs. Yet there is one that I feel is especially great, which is my 'Face of the Moon' ring. I designed it, and all of my work is based on my designs. Usually I sketch a design, then I give it to the artisans who collaborate with me. There are 18 of them who work brilliantly with silver. We use ordinary tools, such as silver plate tools, scissors, hard saws, and polishing machines.

"Another thing I love about making silver jewelry is that I can also preserve my ancestral culture. Most of my designs are influenced by Balinese traditions, and also the beauty of nature on the island.

"When I received an award as your best-selling artisan in Bali, that motivated me to make even better jewelry. Since joining you in 2006, a lot has changed in my life. I now own a house where my family and I live, and this has been completely life-changing. One thing I can do to repay this is to give you my very best work."

Original Artisan Story

Like most people who were born and live in Gianyar Regency, Buana has been surrounded by handicrafts since he was a child. Gianyar is a part of Bali known throughout the world for its beautiful landscapes and exceptional artistic legacy. Handicrafts like shadow puppets made of cowhide, woodcarving and silver jewelry are created there in towns like Tegalalang, Ubud, Sukawati and Celuk.

"In 1990, Buana decided to learn to craft silver jewelry from a friend in Celuk. He learned it all, from the very basic skills like sanding, polishing and making plates to very advanced techniques.

Supported by his family, Buana has continued his profession as a silversmith. "I am thankful to God for giving me such a great gift so I can make a living for my family. Not much, perhaps, but enough for our simple way of life," he says. "Hopefully through my sales I can offer a better future to my wife and two children.""