Our GlobeIn Premium Wrap
Hand wrapped with love, each gift comes with its own regional pattern, giving your gifts an international flair.
Premium gift wrap – $5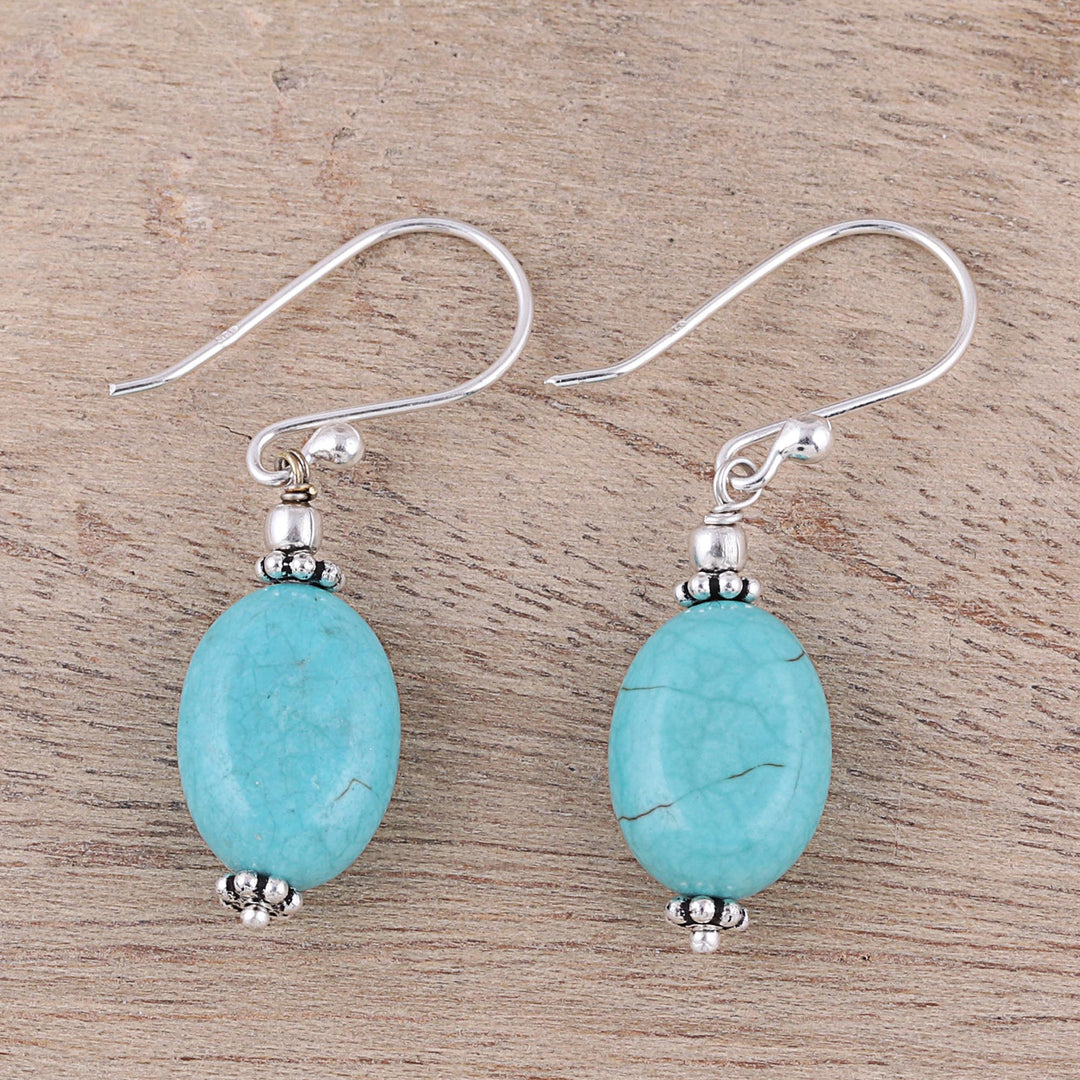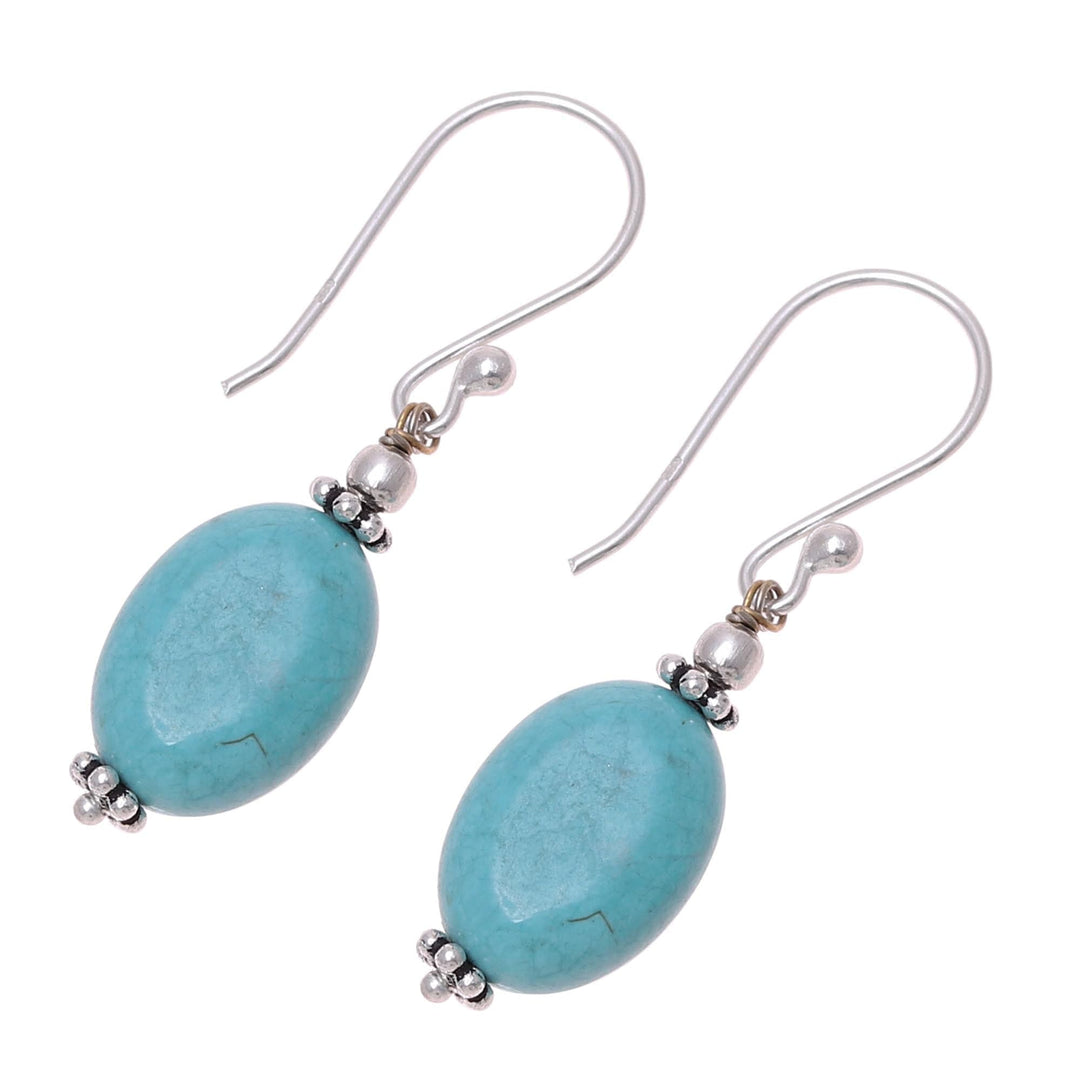 Sterling Silver and Recon Turquoise Dangle Earrings - Cloudless Sky
$21.60
Guest price
$17.28
Member price
Overview
Description
India's Narayannii presents a pair of earrings that evokes the peaceful stillness of a cloudless sky. Sky blue reconstituted turquoise is framed by sterling silver details, glinting in the light as they move. The classic combination of sky blue and metallic silver bring a pop of color to your outfit.
925 sterling silver, reconstituted turquoise
4 g
3.7 cm L x 1 cm W x 0.7 cm D
THE STORY BEHIND THE PRODUCT
Artisan Organization: Narayannii
Country: India
"Namastee, I'm Narayani from Delhi, where I grew up in a quiet and peaceful family environment. We were a close-knit family with high respect for our culture and traditional values. My mother has been my greatest source of inspiration in my entire life. She has been there for me during good and bad times. She would always teach me the principles of life, manners, and everything one needs to lead a happy and successful life.

"Indian women are renowned for being always graceful, helpful, and patient and these qualities I believe I have inherited from my mother. I'm just a homemaker and never did I ever imagine I would be designing jewelry. I have lived most of my life devoting my time to my family and now my husband.

"I think I also inherited my interest in jewelry from my mother. I remember her as constantly collecting gemstones and jewelry. She gave me quite a few pieces from her collection when I got married, which I still have with me.

"However, for a while it seemed that this interest in jewelry had skipped me, and had been directly passed on to my daughter. She shares her passion for jewelry with her grandmother. She is such a talented and creative designer, that she cannot separate herself from the color of jewels. Every time she designs or discovers something new, she gets very excited. My daughter is Neeru Goel, a featured artist.

"My daughter's passion for jewelry is so infectious, that I began to get closer to this art form. I could see myself slowly getting more and more involved with this creative work.

"I began by using my free time to string gemstones into jewelry, and I loved the results. I showed my daughter my creations and she was overjoyed. In a way, I would say that my daughter inspires me. As the saying goes, it's never too late to fulfill your passion and so here I am, living my dreams which were somehow, somewhere, hidden deep within me. Thank you for inviting me to become a part of your family."

Neeru says, "My mother is always nearby when I'm designing, and she constantly offers her opinions, so I began to encourage her to start making her own designs, and to have them shown.""