Our GlobeIn Premium Wrap
Hand wrapped with love, each gift comes with its own regional pattern, giving your gifts an international flair.
Premium gift wrap – $5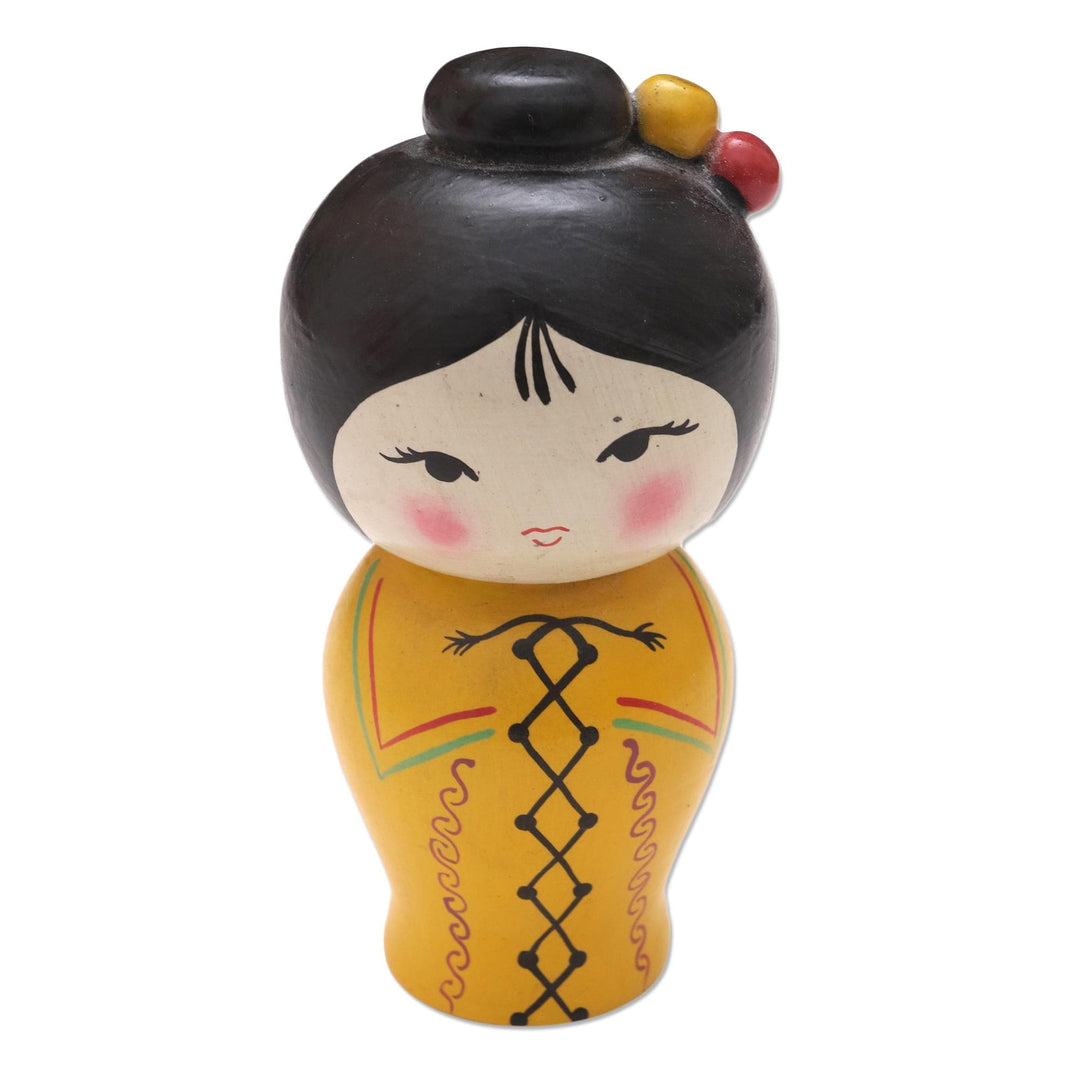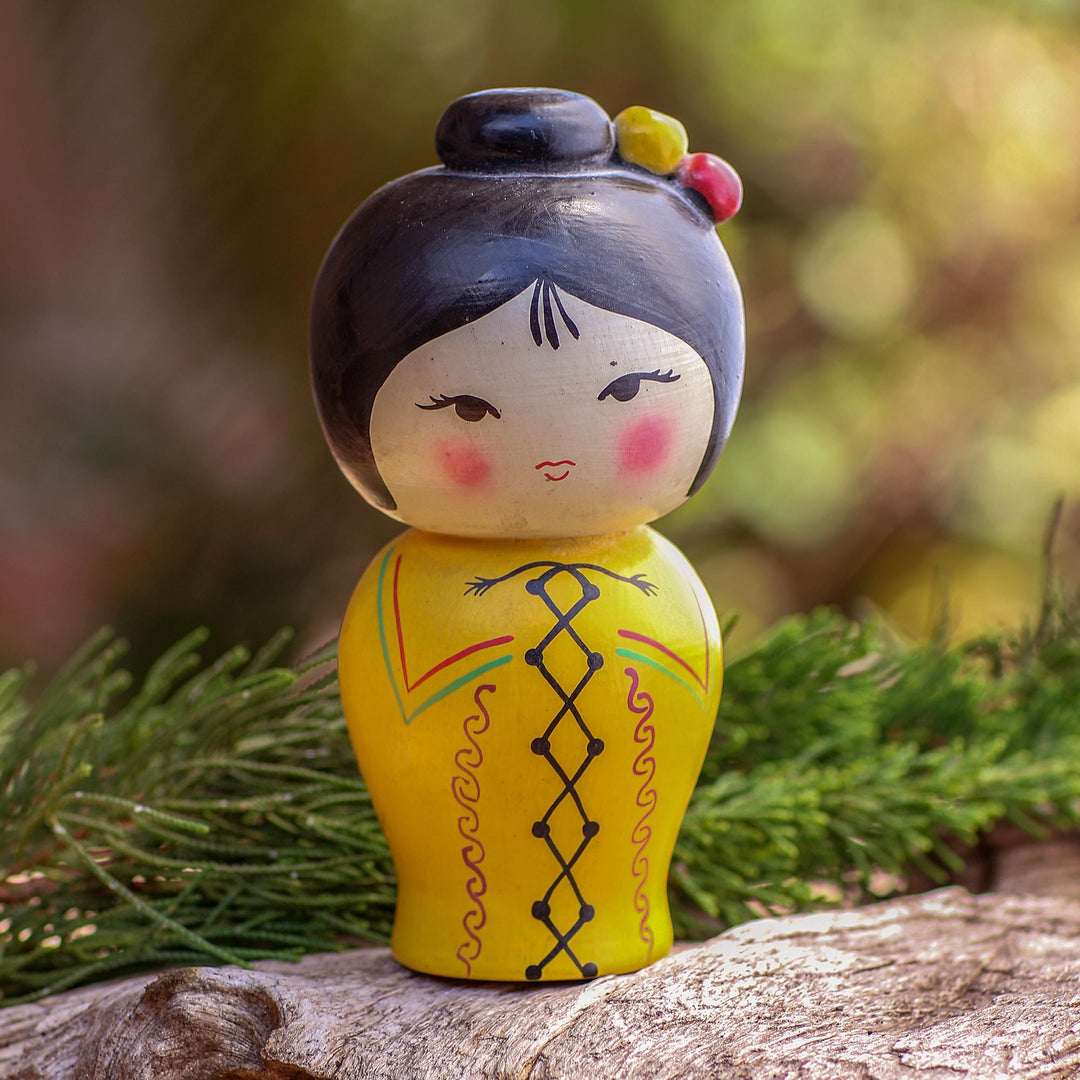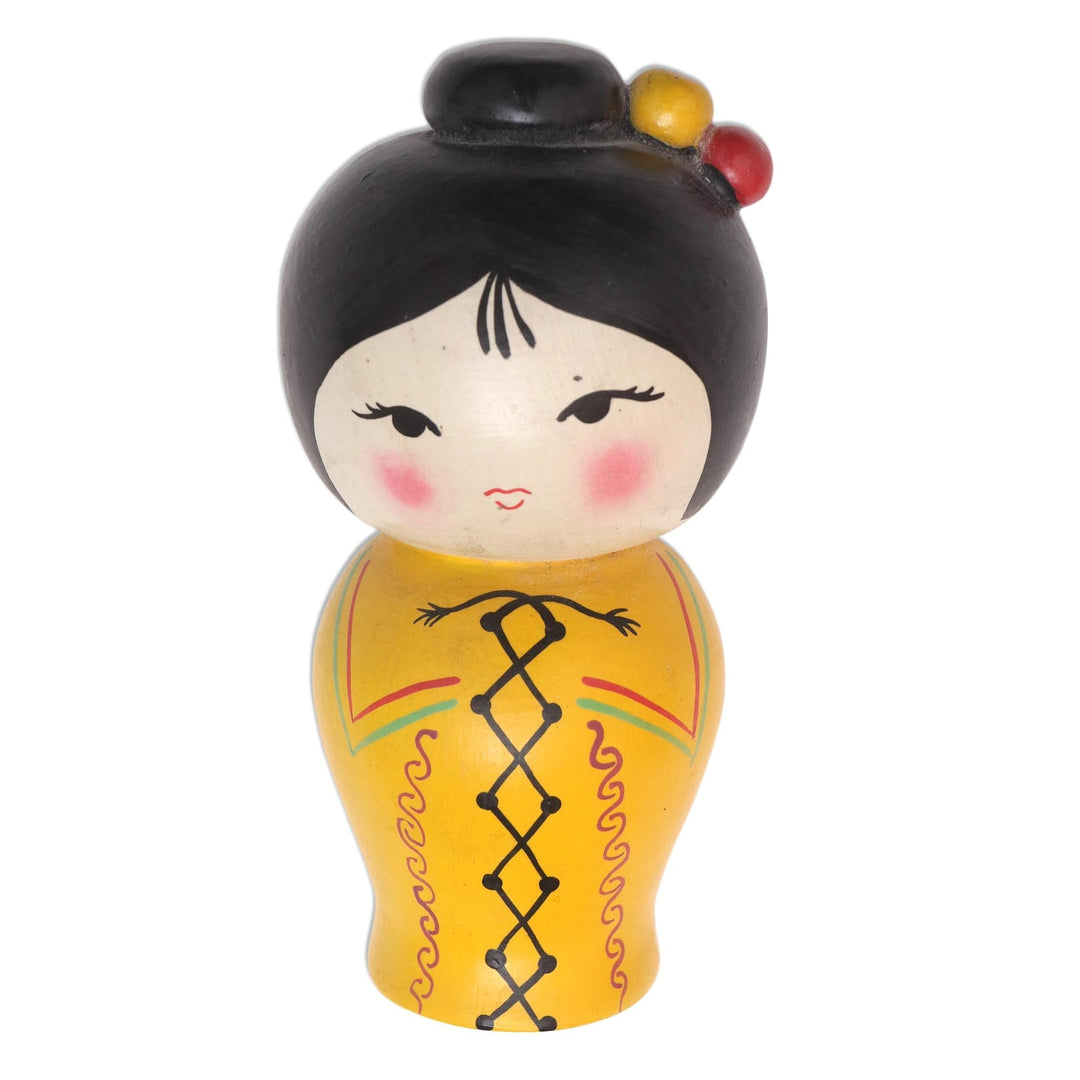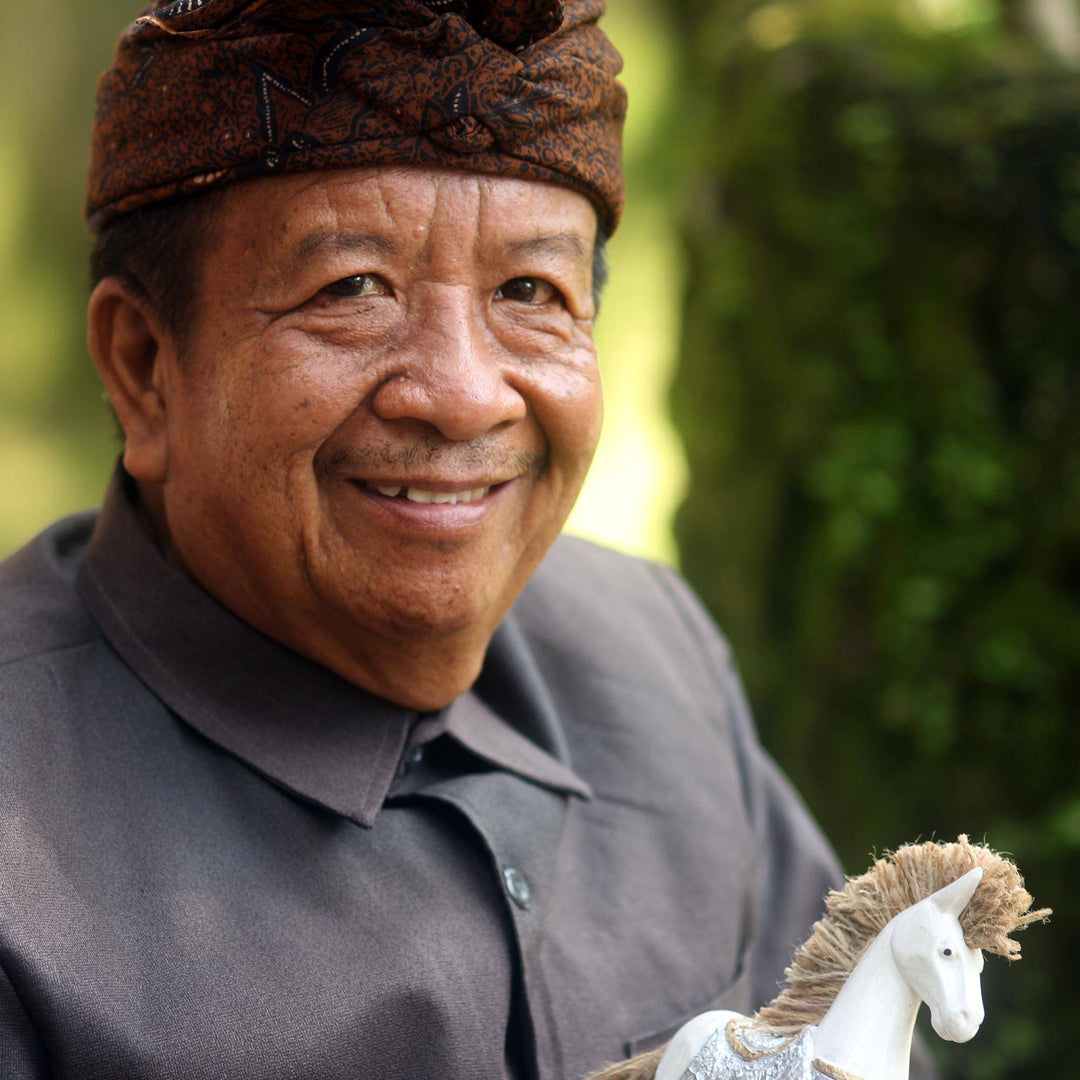 Small Albesia Wood Statuette in Yellow - Shy Lady in Yellow
$30.00
Guest price
$24.00
Member price
Available Premium Gift Wrap
You can optionally add Premium Gift Wrap into cart.
Learn more >
Overview
Description
Togog Suyasa of Bali presents this adorable statuette, hand crafted from native albesia wood. The figure of a diminutive woman with blushing cheeks is painted by hand in cheerful yellow with accents of red, blue, and green.
Albesia wood
1 oz
5.5 inches H x 2.4 inches W x 2.4 inches D
THE STORY BEHIND THE PRODUCT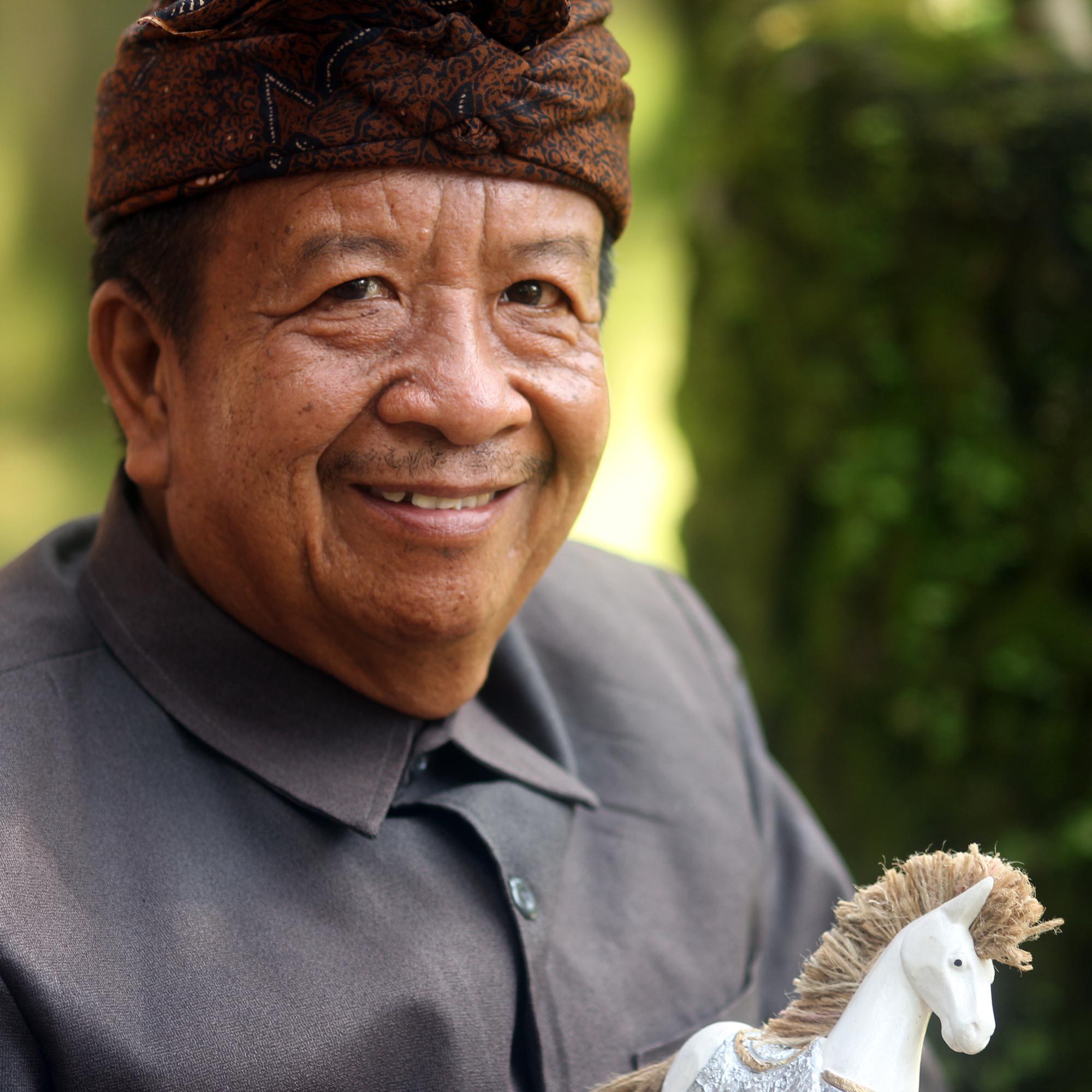 Artisan Organization: Togog Suyasa
Country: Bali and Java
"I'm the son of farmers, born in Tampaksiring as the third of four children. When I was in the second year of elementary school, my father passed away from a disease that spread due to the disaster brought on by an eruption from Mount Agung. Our financial conditions became very limited after his death, so I used to work hard to help my mother and sisters. I learned to carve wood and worked as an artisan after school so I could afford to pay the school fees, help mother with food and also cover the school fees for my sisters. I finished elementary school, but I couldn't afford the fees to continue on to middle school.

"Bali is very nice — it has so many beautiful places and a rich culture. Most of the people in my neighborhood are carvers too, specializing in either wood or bone. We have so many ideas to develop our designs. I learned to carve wood for the first time from my neighbor. He was a kind man and he knew about our family's strained condition. He offered me wise words of advice, encouraging me to work hard so my children wouldn't suffer the same problems I did. I sold my first carvings to him and, after that, I also sold them at Sukawati market, which is a famous market in Bali that offers traditional handcrafted work by local artisans.

"In 1977, I married a beautiful woman, and we have two daughters and a son. Becoming a father meant assuming more responsibilities, more expenses and more hard to work to ensure a brighter future. People know me as a kind and smart man. My wife helps me, and we opened a shop nearby to sell my designs. We have offered work to many artisans from the community to help me when I receive large orders. But after the bombing tragedy in Bali, we hardly had any customers, and finally we had to decide to temporarily close the shop. I only do a small amount of designs now.

"For materials, I use woods, coconut shell and metals. Now I work with the help of five artisans only, and we work with manual tools like knives, saws, chisels and mallets.

"I knew about NOVICA some time ago from a friend, and now my daughter Eka and son Komang Agus Saputra are featured artisans. Since our designs and skills are different, I also would like to work with you to show my work worldwide.""