Our GlobeIn Premium Wrap
Hand wrapped with love, each gift comes with its own regional pattern, giving your gifts an international flair.
Premium gift wrap – $5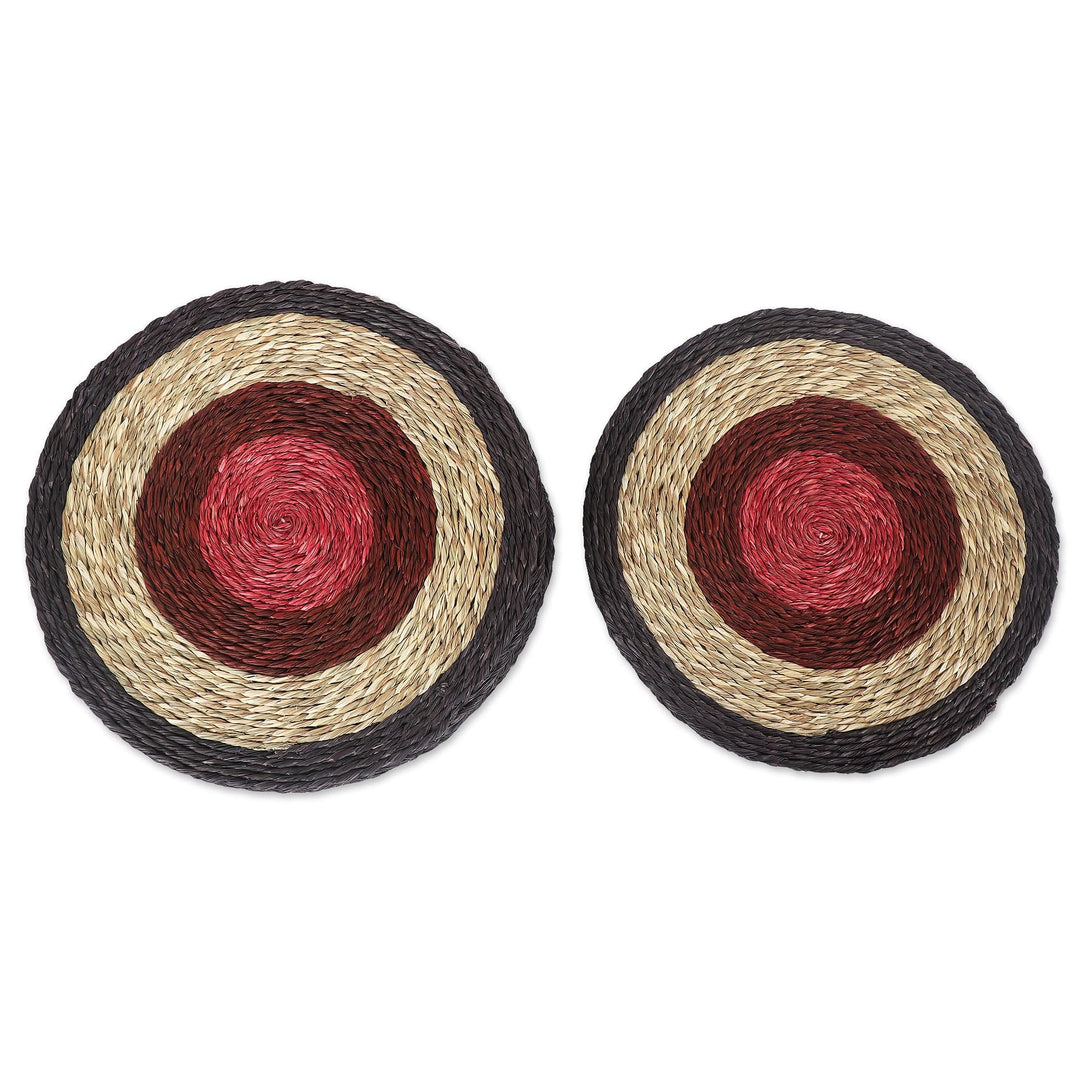 Set of 6 Natural Fiber Round Placemats in Red and Black - Round Grandeur
$86.00
Guest price
$68.80
Member price
Overview
Description
Papiya Das brings us a pretty set of six round placemats. Made in India from sabai grass, these placemats feature black and red tones for an elegant design. The accessories are reversible, making a handy addition to your dining room.
Sabai grass
1.81 lbs
Each: 0.4 inches H x 12.3 inches Diam.
THE STORY BEHIND THE PRODUCT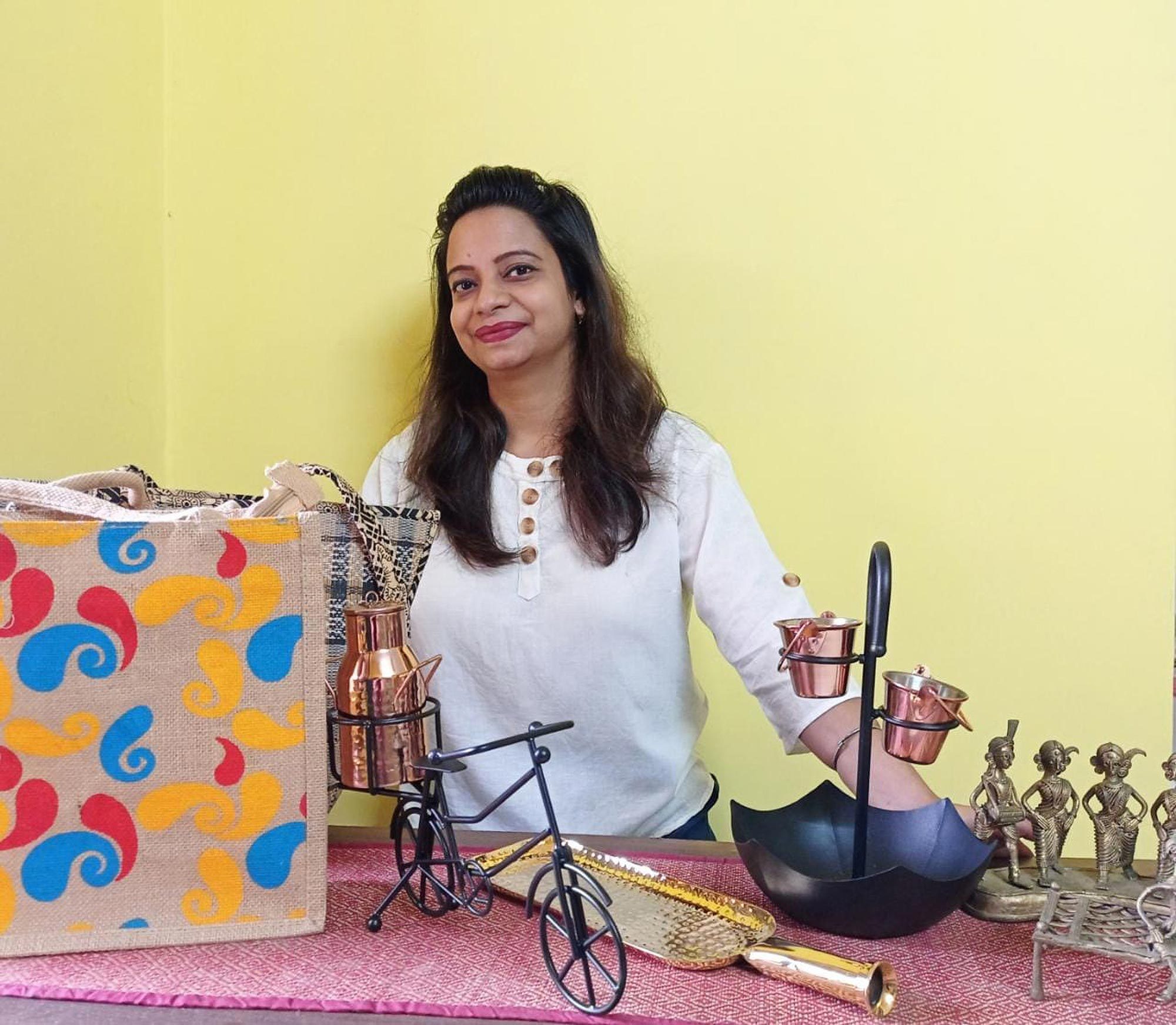 Artisan Organization: Papiya Das
Country: India
"Hi friends! I am Papiya Das from Mumbai, but I am a native of a rural area in West Bengal. I am a born leader, an artistic person, and I love challenges.

"Since my childhood days, I have experienced many difficult moments, and I am really very proud to have overcome them. As I come from a rural area of West Bengal, I had to struggle a lot to complete my schooling and college. After completing my education, I started working in Kolkata in the corporate sector. Later on I got married and shifted base to Mumbai and joined a private company there as a manager. Unfortunately, my marriage didn't work out, and within few years I separated from my husband. I went through a very bad phase of life. Things were also not very smooth at work during those times.

"That is when I decided to leave the corporate world and start something of my own. As I am from a rural area of West Bengal and have always seen rural art very closely from my childhood days, I decided to promote rural art. The beauty of Indian art actually inspired me to work on Indian arts & crafts.

"Now I work closely with hundreds of craftspersons and weavers from several rural areas of West Bengal. I wish to promote their work and show the world the beauty of their products. I personally visit them and provide them with various inputs including design, quality control, access to raw materials and production coordination. I try to suit the needs and preferences of today's customers, as well as motivate them to create amazing products and save their art from fading. Artisans should love the art form they are working in; as without passion or love, artisans can't create beautiful art.

"I would like to work with more and more artisans and different kinds of art. I think the artisans are the best teachers to teach about their particular art, as well as the culture associated with that art. I have learned a lot about various art forms from them. I also teach the artisans in the rural villages to craft products as per the demand of the market and also to preserve their traditional crafts. I prefer to use eco-friendly, reusable and recycled materials, which are easy to source for rural artisans.

"As I relate so much with the problems and miseries of the rural women, I try to encourage more women to do these crafts, and I wish to empower them. I have a small workshop with 5 women working with me to supervise and take care of the inventory and logistics in Mumbai, which is our work station.

"I dream of reaching the top 10 list of Indian home décor. I also dream of starting my own brand in the coming years. I strongly believe in the principle of being atmanirbhar (self-reliant) and am working hard towards achieving my goal. I hope to see Indian rural art in a strong position in the international market, and I plan to associate with more rural artisans, especially women. Working with me helps them to live a better life, and also become self-reliant. I am very grateful to Novica for providing me a platform to showcase the beauty of Indian rural art to the global market.""