Our GlobeIn Premium Wrap
Hand wrapped with love, each gift comes with its own regional pattern, giving your gifts an international flair.
Premium gift wrap – $5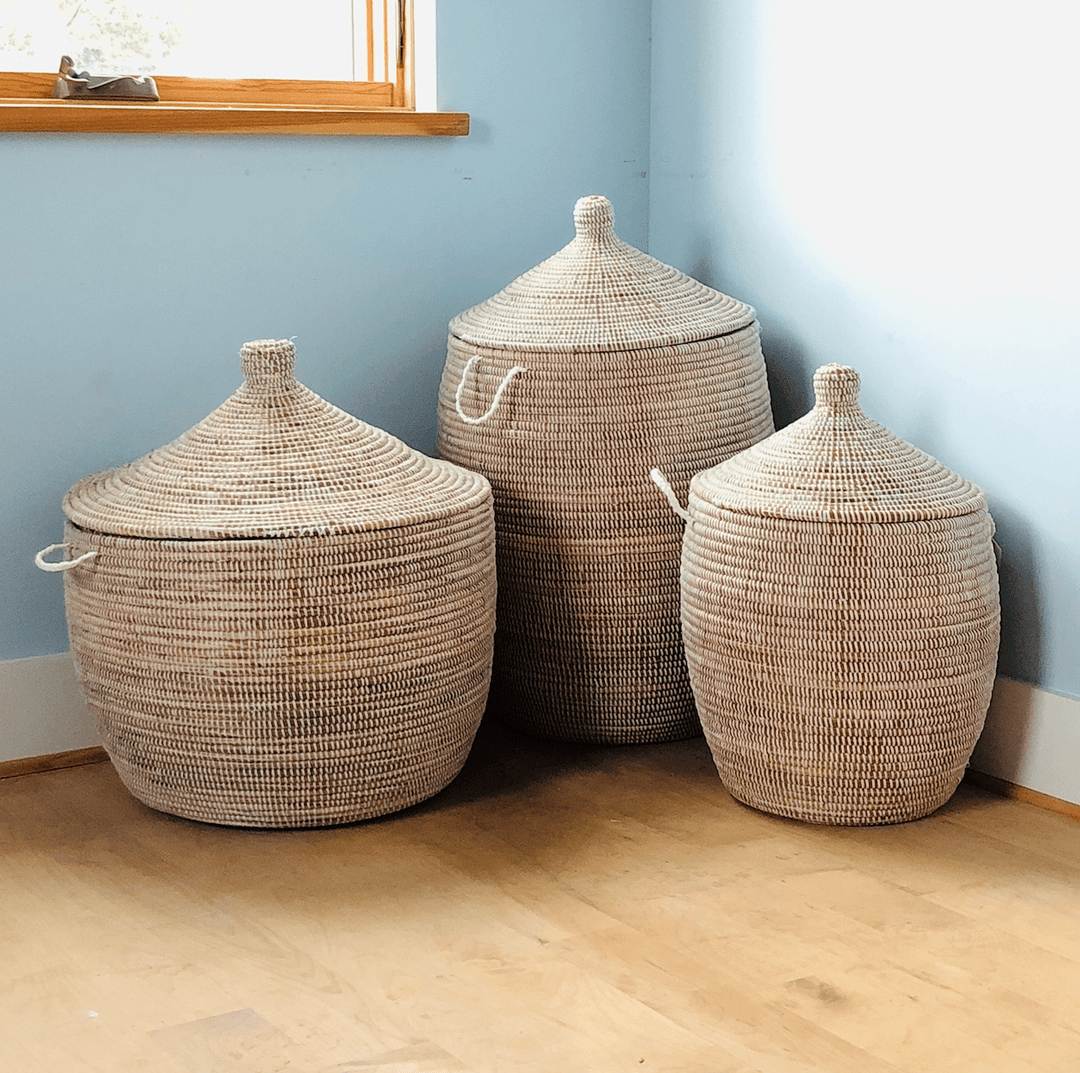 Senegalese Basket - Large Hamper White
$229.00
Guest price
$183.20
Member price
Overview
Description
This versatile basket adds a touch of hand made global decor to any room. A perfect storage container, it has both practical functionality and a minimalist contemporary look that would look at home in practically any space. Use it as a hamper for towels in the bathroom or throw blankets in the den, toys in a kid's room or shoes in your entryway - its uses are endless! It also looks great with the other white baskets in the set as a focal point in any room. Wolof women in rural Senegal weave these baskets from millet grass, and white plastic threads which add strength and durability.
Details
Measurements: Height: 30" Width: 18" (measurements are approximate)
Country of Origin: Senegal
* Due to the artisanal nature of this product, color and size may vary.
THE STORY BEHIND THE PRODUCT
Artisan Organization: DecoArt
Country: Senegal
"The master weavers of Mekhe, Senegal produce our collection of beautiful baskets! This craft is passed down through generations of women in rural villages about two hours from Dakar. The talent, heart, and spirit of these women really translate into the energy these baskets carry. They are the backbone of their families and community. They are mothers, sisters, friends working together in small groups supporting themselves and each other, it is truly inspiring to know them and an honor to get to work with them. We have been building a relationship with them for over six years now and their craft continues to amaze us. By adding their baskets into your home, you are bringing in a piece of real functional art."