Our GlobeIn Premium Wrap
Hand wrapped with love, each gift comes with its own regional pattern, giving your gifts an international flair.
Premium gift wrap – $5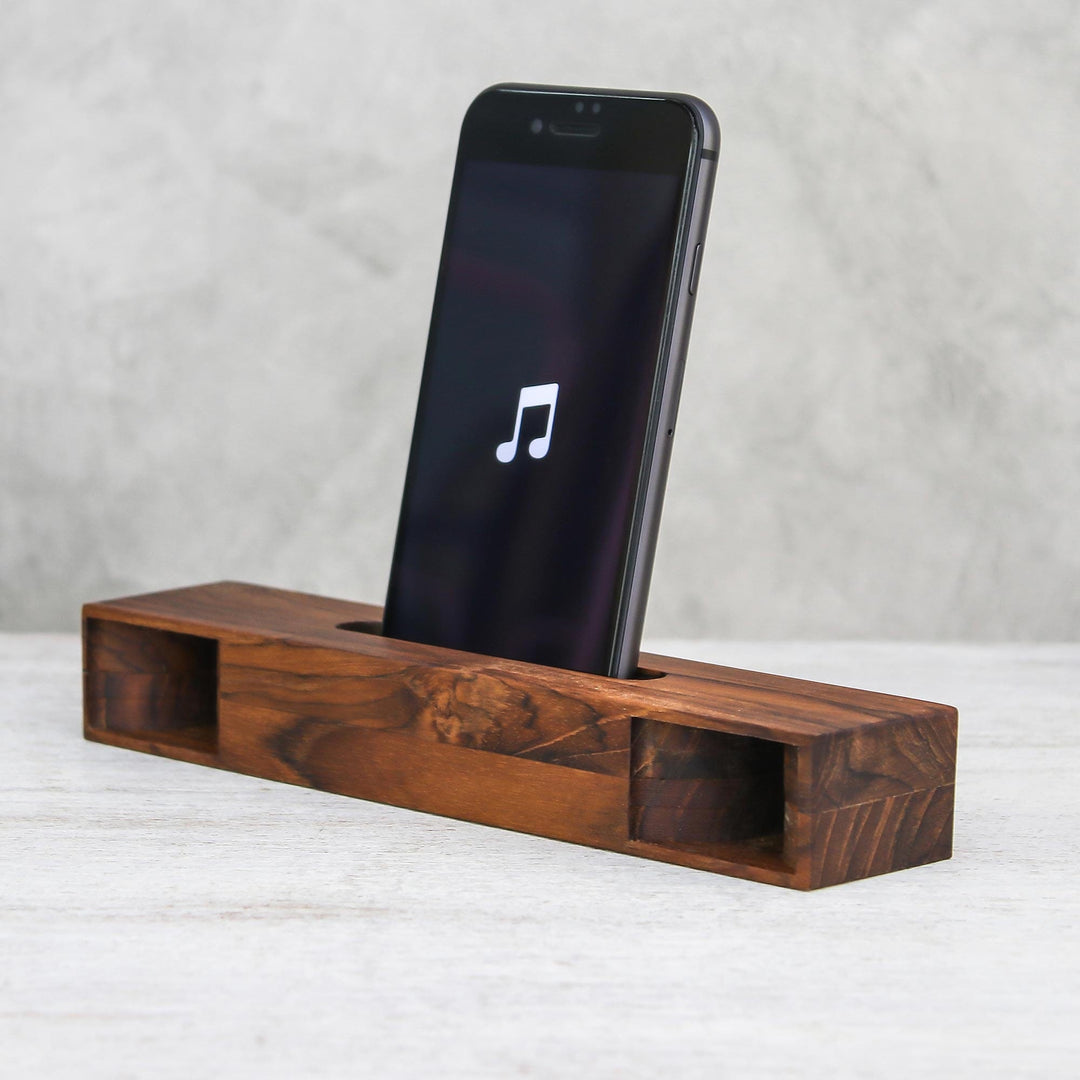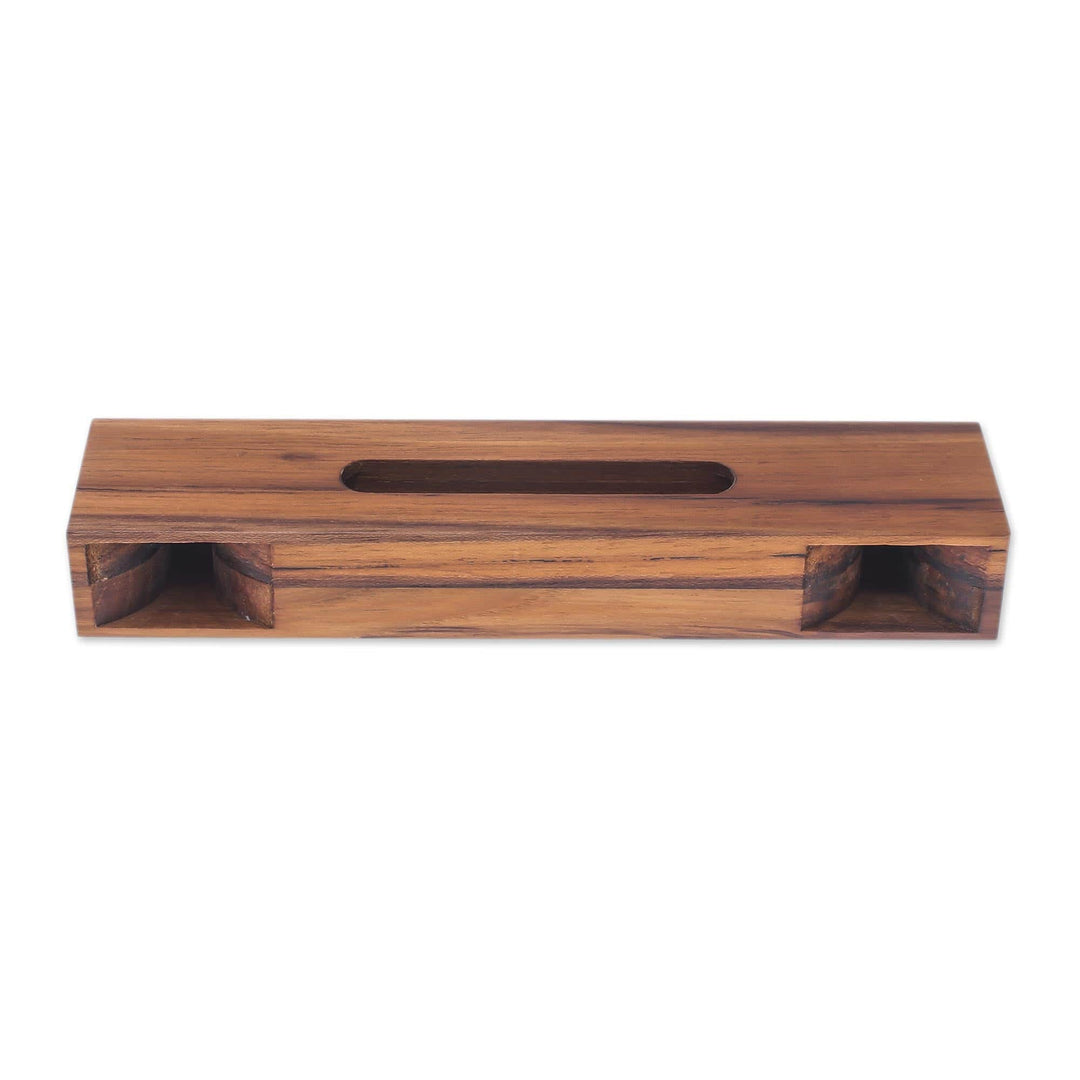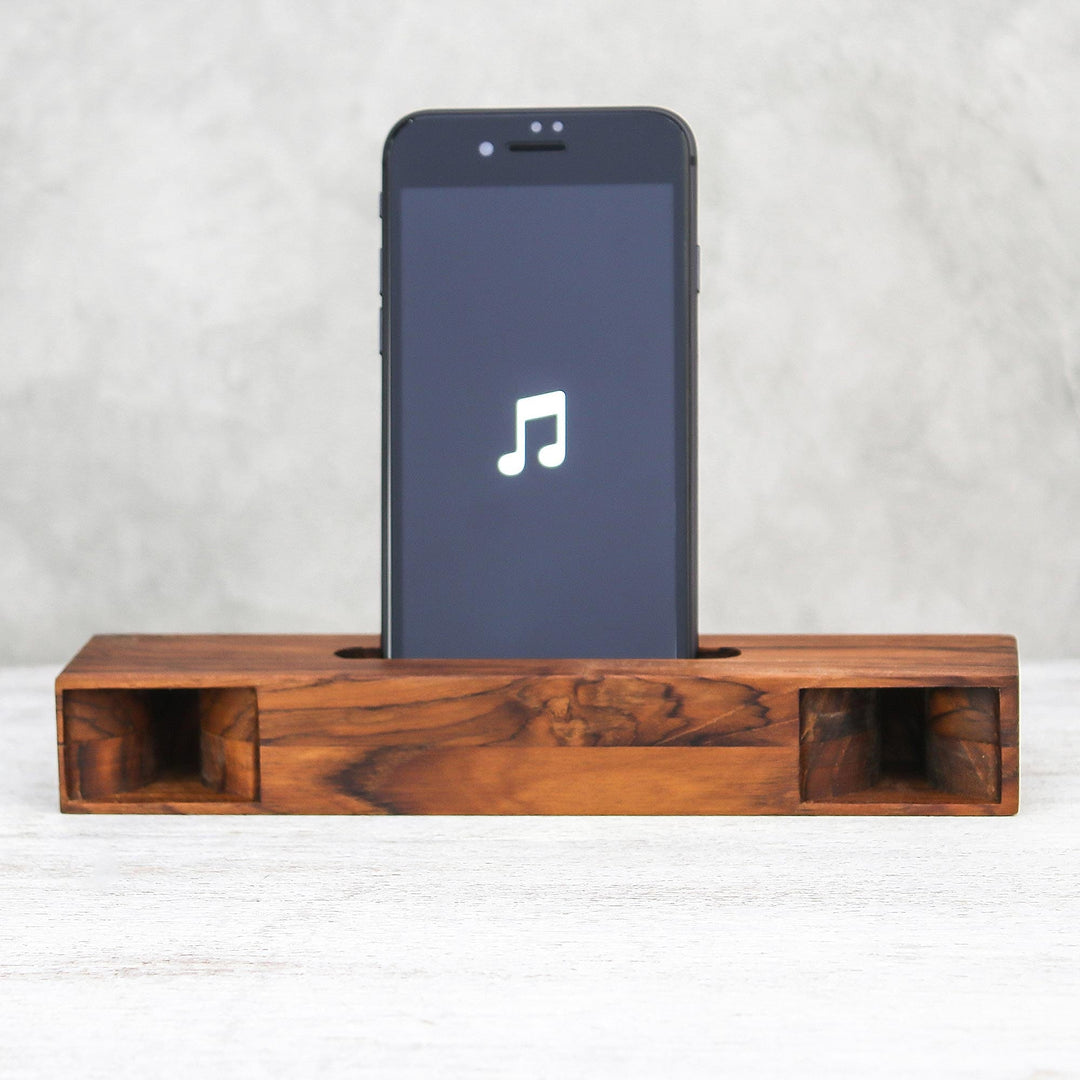 Rectangular Teak Wood Phone Speaker from Thailand - Teak Orchestra
$49.00
Guest price
$39.20
Member price
Available Premium Gift Wrap
You can optionally add Premium Gift Wrap into cart.
Learn more >
Overview
Description
Working with natural teak wood, Thai artisan Sanai Keawchaisa handcrafts a home accessory that displays a rich wood grain. This rectangular phone speaker will ensure that you never go without your music again. A slit at the top of the speaker provides space for inserting your phone, and two horns at the sides amplify the sound of your favorite music and podcasts.
Teak wood
0.21 oz
1.2 inches H x 7.8 inches W x 1.8 inches D
Stand/base: 0.9 inches H x 3.3 inches W x 0.5 inches D
THE STORY BEHIND THE PRODUCT
Artisan Organization: Sanai Keawchaisa
Country: Thailand
"Hi! My name is Sanai Keawchaisa. I was born in Ratchaburi, a province in Central Thailand located to the west of Bangkok. After graduating, I worked for a cement company as a mechanic, repairing large machines. Then, I changed jobs to work for a department store as a cook. I made steamed duck, pork sausages, and pastries.

"Unfortunately, I had a bout of thyrotoxicosis in 2008, so my family and I moved to Chiang Mai and bought a small piece of land not far from the city. We spent time getting to know our village and our neighbors.

"Most people in our community work in the wood furniture industry and have longan gardens. I started my own woodworking by picking up a piece of leftover longan wood that they dumped, and I chiseled it to form a small bowl shape. My inspiration came from His Majesty, the late King of Thailand. The King's project was to build reservoirs all over Thailand to help solve a water shortage. I cut that wooden piece, then polished the bowl shape and used a branch to make a stand. I still use this bowl to hold fruit for welcoming my customers.

"I started to enjoy wood carving and began to learn seriously by helping people around my community. I found that there was so much teakwood waste from furniture processing, so I used it to make useful items. Besides leftover wood from the furniture industry, I use wood from old houses or even pigsties, because I believe that every place has history and memories. I try to present the beauty of this leftover wood in the form of chopsticks, boxes, trays, cutting boards, wooden speakers, and spirit houses.

"I do not paint my woodwork because I want each piece to be unique. Some customers love this, but some don't understand and think their piece is not complete. I explain that it's from nature, which has beauty on its own, and the customer is proud that they own the only piece of its kind in the world.

"I have a happy family. My wife and I work together to make woodwork, my daughter is a scientist living with her family in the USA, and my son helps me in my workshop. My small workshop has 10 employees and everybody works happily.

"My motto is 'To combine a fraction makes a whole number,' like taking reclaimed wood and forming it to be a beautiful and useful piece. I try to create inspiration all the time. Inspiration is more important than a dream because it drives you to create.

"I still finish work late at night, wake up early every day, and always work happily. I try to transmit my happiness into each piece of my work, and hope that my pieces will emerge in the international market. Thank you to everyone who buys and appreciates the handicrafts from my small family.""