Our GlobeIn Premium Wrap
Hand wrapped with love, each gift comes with its own regional pattern, giving your gifts an international flair.
Premium gift wrap – $5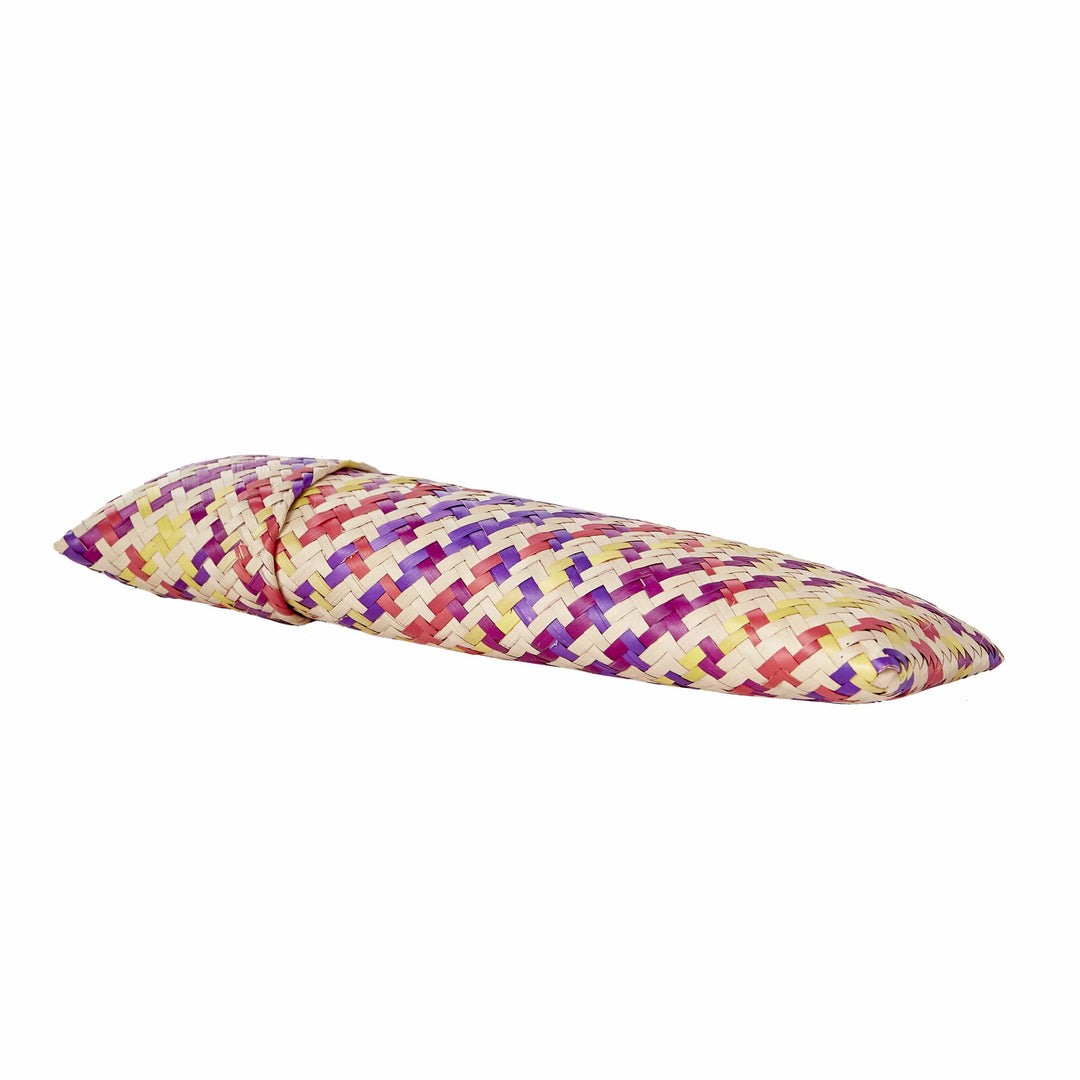 Palm Leaf Utensil Holder
$9.00
Guest price
$7.20
Member price
Overview
Description
Great for caring utensils to an afternoon picnic, or to lunch at work. Can also be used as a sunglass case or pencil pouch. This is an assorted product, we cannot guarantee any single color-way. Sold Individually. 
Details
Measurements: Fits 1-3 standard silverware inside the holder. About 8" L, 2.5" W
Materials: Palm Leaf
Care Instructions: Wipe clean.
Country of Origin: Mexico
* Due to the artisanal nature of this product, color and size may vary.
THE STORY BEHIND THE PRODUCT
Artisan Organization:GlobeIn - Oaxaca Basket Weavers
Country:Mexico
As the container for each month's collection of global goods, the palm leaf basket forms the very foundation of the GlobeIn Artisan Box. On a deeper level, our collaboration with the group of Oaxacan weavers responsible for making the baskets represents the spiritual foundation of our mission to build lasting relationships with artisans from around the world. Speaking of foundations, Marina and her husband Leobardo serve as the cornerstone of our formative Oaxaca partnership. Marina has worked with us since the beginning, and today she and her husband oversee over fifty weavers from three different villages. As a result of their sustained work with GlobeIn, this dynamic husband-wife team has been able to expand what was once a light-less one-room home into a real house, complete with separate kitchen and workspace, as well as windows and doors. "
I recommend this product
Woven utensil holder
Good for many things, including use as a pencil case! Good for traveling. And I keep one in the care with plastic utensils for on-the-go. Could also hold first aid supplies!
I don't recommend this product
palm leaf utensil holder
good for small plastic utensil only
Well made
I will use it as a pen/pencil case
Perfect
This is a replacement for one I purchased years ago. Used it everyday! Well made and definitely worth it.