Our GlobeIn Premium Wrap
Hand wrapped with love, each gift comes with its own regional pattern, giving your gifts an international flair.
Premium gift wrap – $5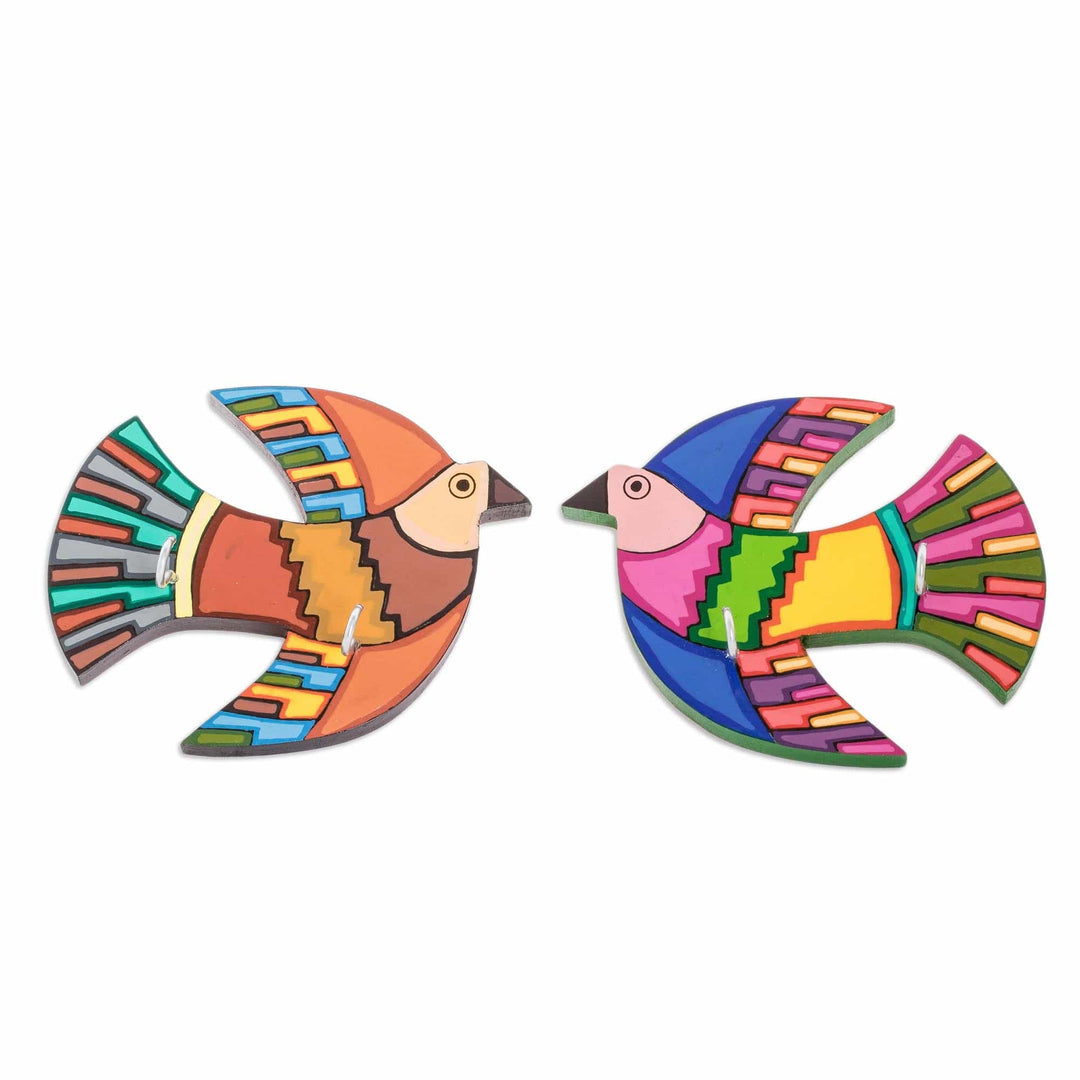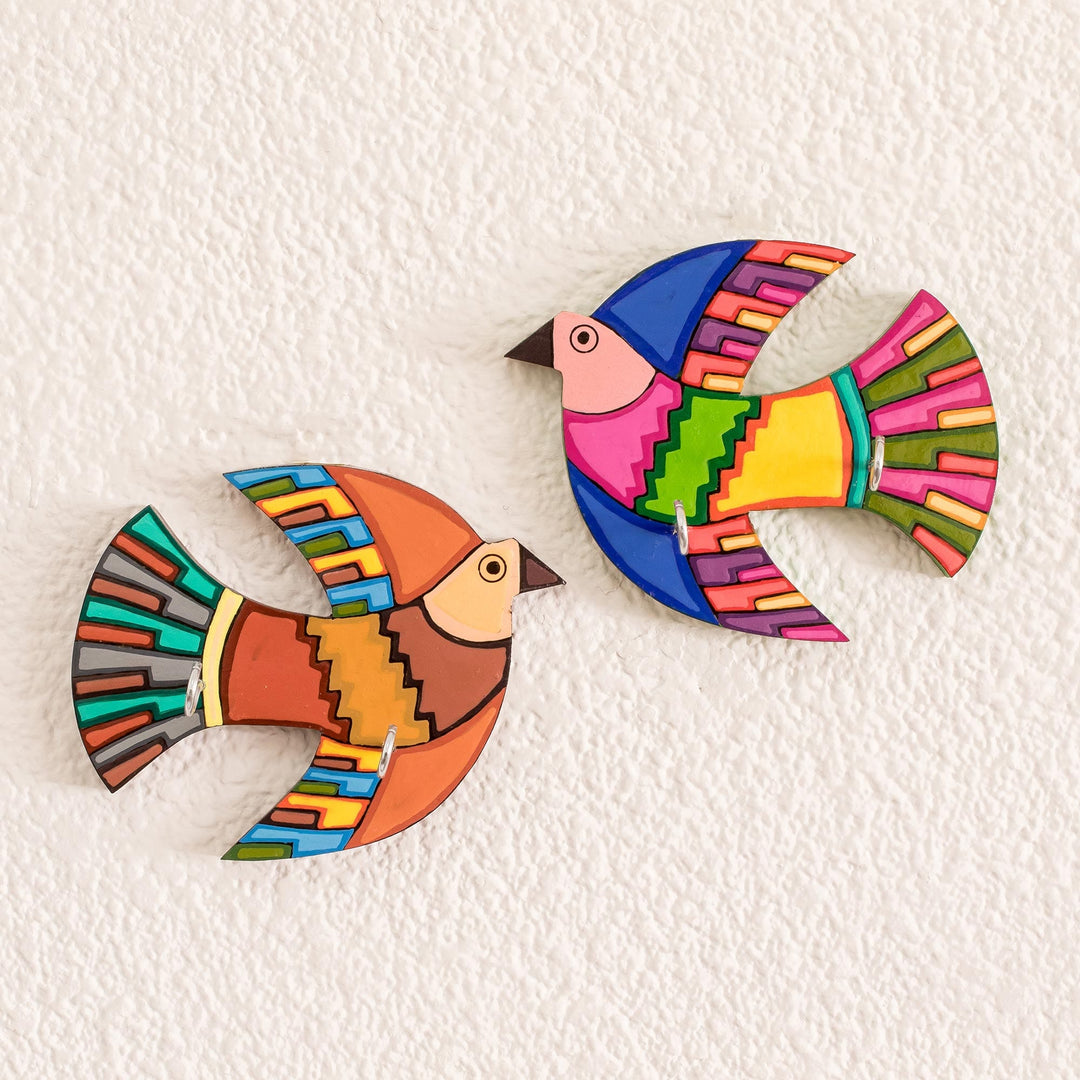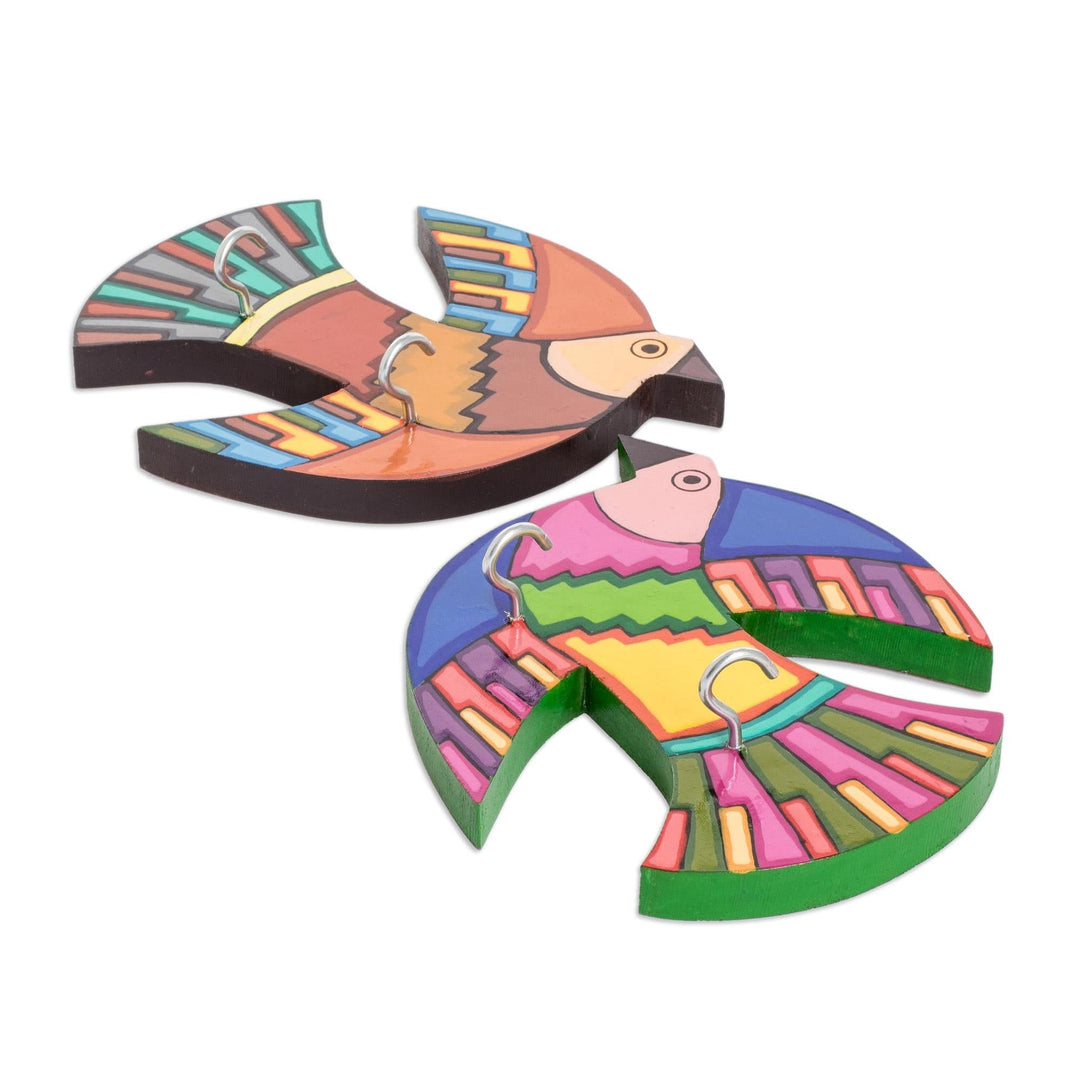 Pair of Hand-Painted Wood Bird Key Racks from El Salvador - Colorful Guardians
$54.00
Guest price
$43.20
Member price
Available Premium Gift Wrap
You can optionally add Premium Gift Wrap into cart.
Learn more >
Overview
Description
The perfect home accessories, this pair of key racks is handcrafted of wood to feature the shape of majestic birds. These key guardians are hand-painted with colorful, vibrant designs by Salvadorian artist Maria Estela Perlera de Portillo.
Plywood
0.18 lbs
Each: 6 inches H x 7.3 inches W x 1.1 inches D
THE STORY BEHIND THE PRODUCT
Artisan Organization: Maria Estela Perlera de Portillo
Country: El Salvador
"I was born in 1965 in the Department of Chalatenango in El Salvador. I spent my childhood with my mother and six brothers and sisters in a beautiful natural setting. We had such good times playing together and enjoying nature. We grew up very happy and, because there were so many of us, I always had someone to play with.

"When I married, my husband and I joined a new artistic movement promoted by artist Fernando Llort with the style that is now known around the world. He taught the people of La Palma techniques of symmetrical drawing, inspired by the jungle and life in the country. My husband learned to paint and create other kinds of handicrafts. I was always at his side and learned the techniques little by little.

"As time went by, we began to work on our own, and set up a workshop. That's where we began the process of perfecting our art and giving it a personal touch. I remember our first pieces were designs on copal tree seeds. This is a beautiful seed with the appropriate texture to paint on to create different kinds of works of art.

"Sadly, in 1999, my husband died. It was very difficult for the whole family, and I had to make a decision to continue with our artisan workshop. It wasn't easy. My husband looked after our clients, attended meetings and created most of our designs. I was left with the responsibility of taking the reins and confronting the situation alone. At first, it was very hard because I wasn't accustomed to this but, thank God, I learned fast. Today I feel very happy to be able to get ahead with my family through our handicrafts. And I'm also proud to be able to give jobs to people from our town.

"With more than 25 years in this field, we continue innovating and crafting new designs. My dream is to work a lot to make our workshop grow, increase sales and be able to give jobs to more people, because I know what a blessing it is to have work. I also dream that our art might be known around the world, to exalt the creativity of my town and country.

"Our designs have their roots in the history of El Salvador, the history of the civil war and the dialogues for peace after such a devastating time. Each year, we celebrate this with an artisan festival in honor of peace.

"I invite you to see our work, each piece crafted with much love and dedication. This makes our designs uniquely original and beautifully made, with the style of a town that has been able to get ahead through art with a style all our own.""