Our GlobeIn Premium Wrap
Hand wrapped with love, each gift comes with its own regional pattern, giving your gifts an international flair.
Premium gift wrap – $5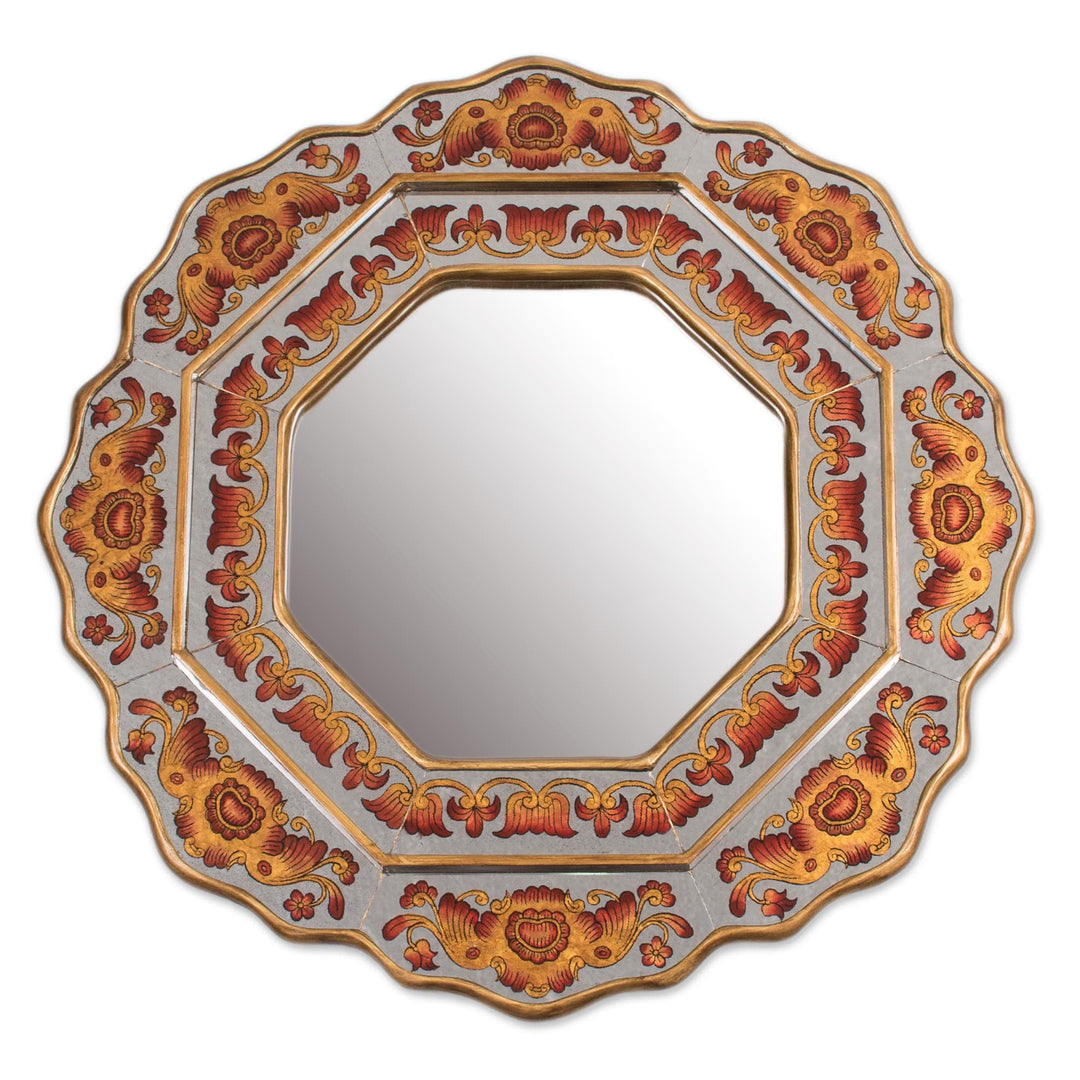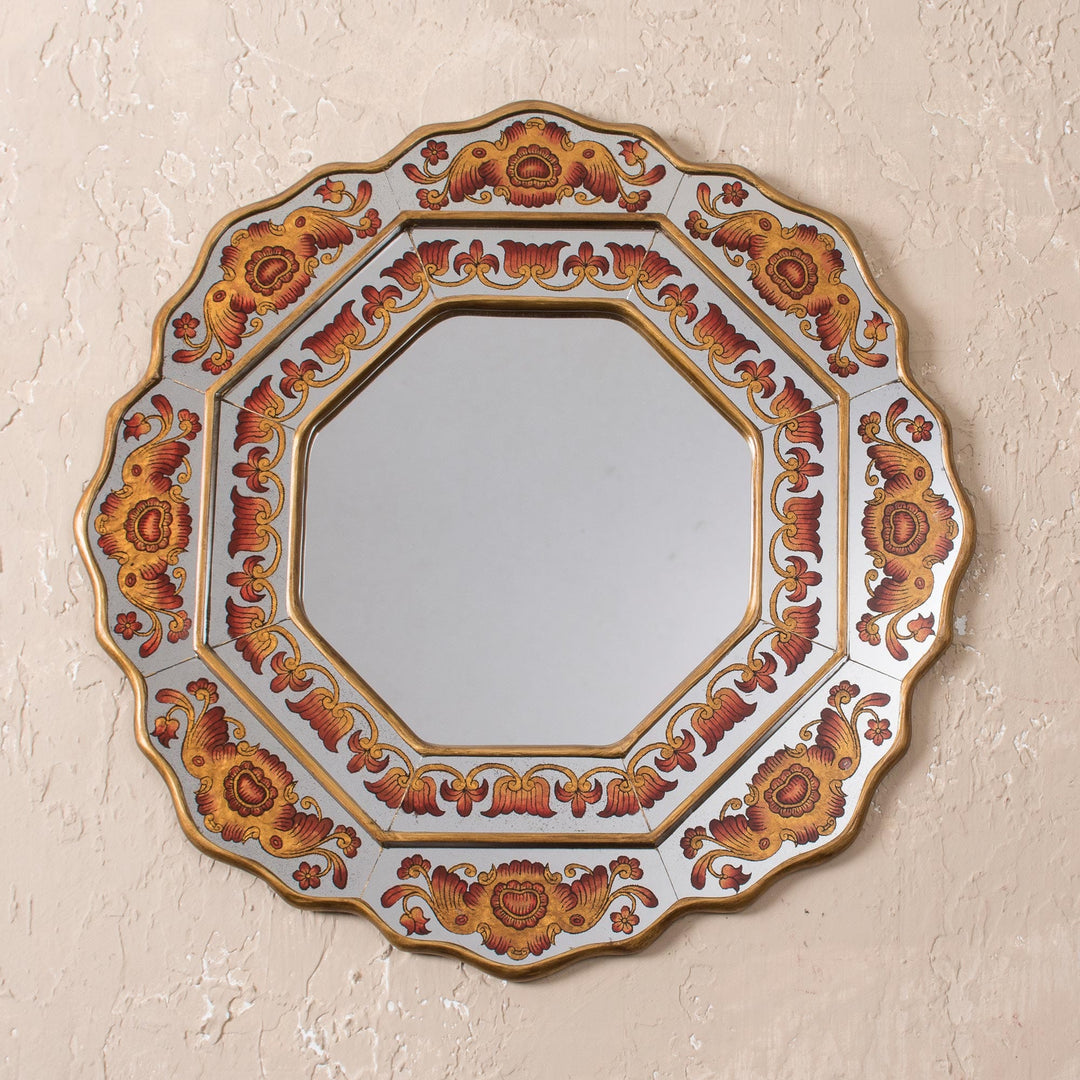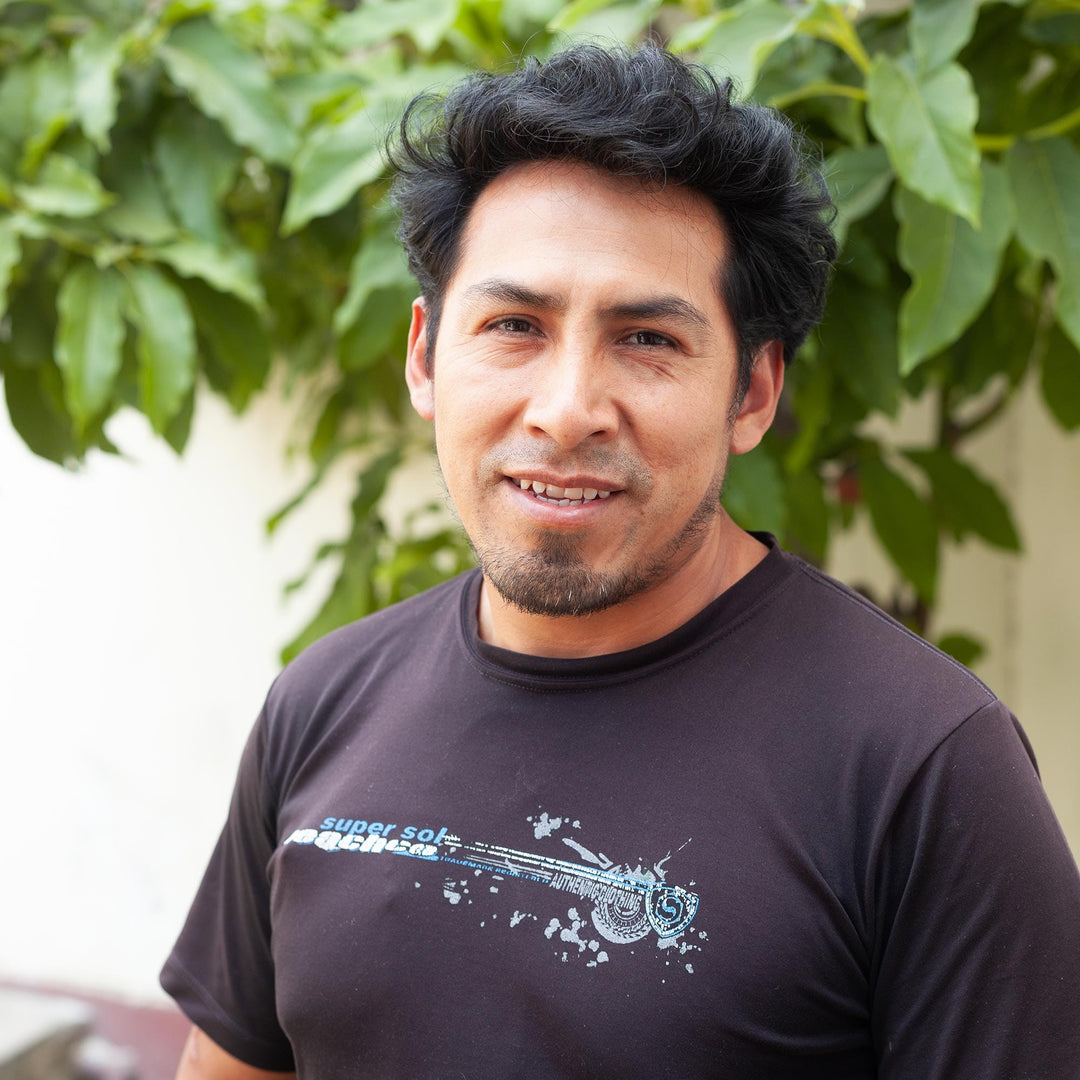 Orange Floral Reverse-Painted Glass Wall Mirror - Colonial Star
$127.00
Guest price
$101.60
Member price
Overview
Description
Resembling a star, this wall mirror is crafted from wood by Peruvian artisan Guido Espinoza. Working in the colonial tradition of reverse-painted glass, he decorates the mirror with orange and yellow floral motifs that are carefully painted by hand onto the reverse sides of glass panels. Gold-tone trim completes this regal mirror.
Glass, MDF
1.47 lbs
Frame: 17 inches H x 17 inches W x 0.8 inches D
Mirror: 8.3 inches L x 8.3 inches W
THE STORY BEHIND THE PRODUCT
Artisan Organization: Guido Espinoza
Country: Peru
"I was born in Antabamba, Apurimac, and moved to Lima to study drawing, painting, serigraph and printing. I started working for a textile company printing fabrics but in 2001 I started working for an arts and crafts workshop, and here's where I fell in love with reverse painted glass.

"I suffered some abuse from my employers during my apprenticeship, I even got kicked out on to the street without being paid for my work. But today I feel proud of having learned this art, and no one can take it away from me.

"I learned this beautiful art little by little, in the different workshops I worked for. I gained experienced and honed my skills, and after some time roles were reversed, I started getting calls from these workshops to go in and teach their artisans, which made me very proud.

"When I began working on my own it was difficult at first. I conditioned a workshop at home and with my wife's help we started crafting some pieces. She was in charge of painting and I was in charge of serigraphy and the finishing touches. My wife is, and has always been, my greatest supporter.

"I enjoy creating new designs, being able to imagine them, paint them and see them finished. It's what motivates me. Inspiration comes to me when I'm alone. Ideas arrive and I jot them down, specifying each detail. That's how I land my ideas, figuring out a way of turning them into physical objects of the highest quality and good finish.

"My workshop, my home, is situated in a very deprived area where there are hardly any work opportunities nearby, so I'm happy to say that I'm able to offer work to my neighbors, especially teenagers. This work keeps them away from drugs and other vices but most importantly, this work instills in them an appreciation for an art form that will last their whole lives, for I am certain quite a few of them shall become master artisans.

"The materials I work with are glass, wood, mirrors, chalk, putty, lacquers, paints and an infinite number of accessories that make it possible for me to develop a design properly." "