Our GlobeIn Premium Wrap
Hand wrapped with love, each gift comes with its own regional pattern, giving your gifts an international flair.
Premium gift wrap – $5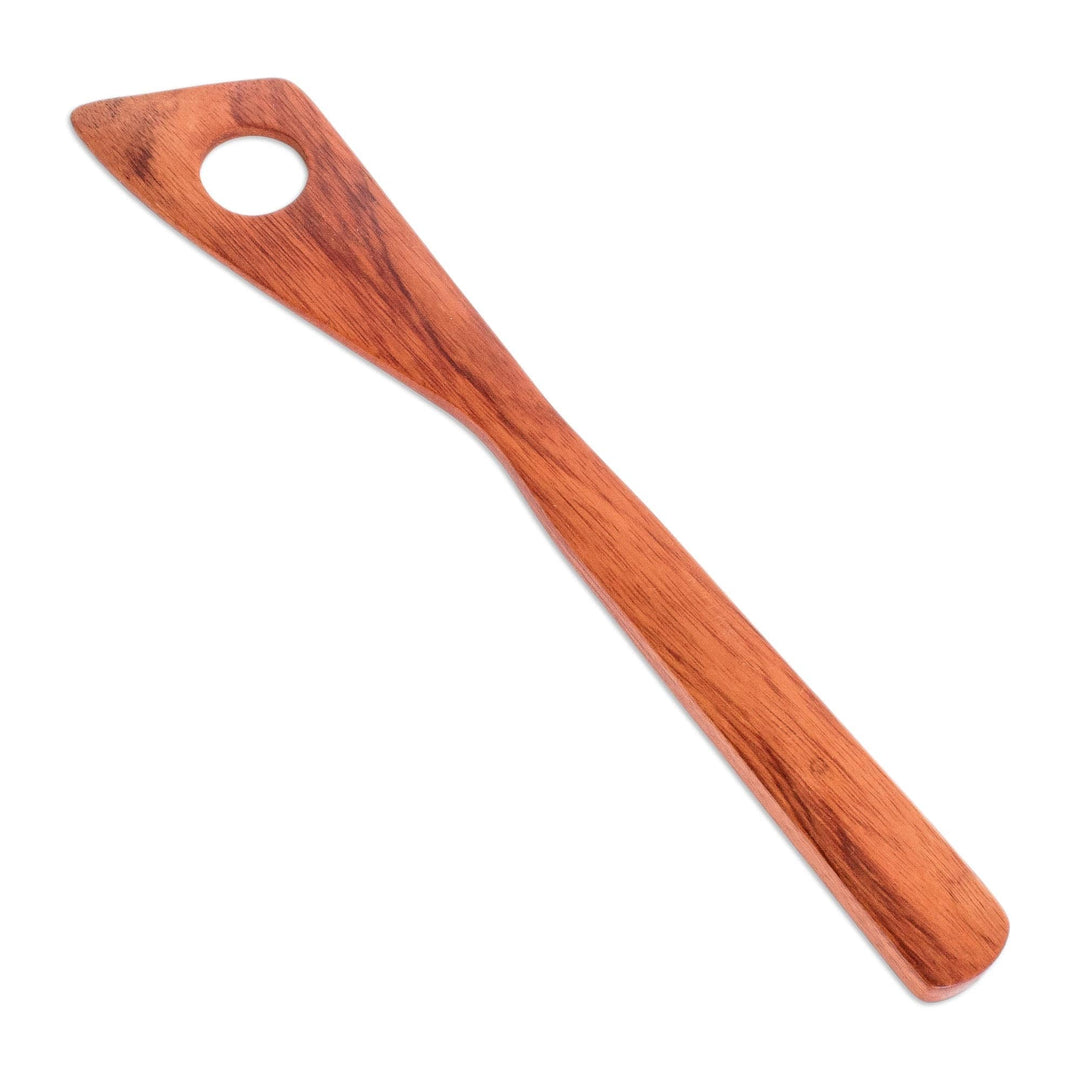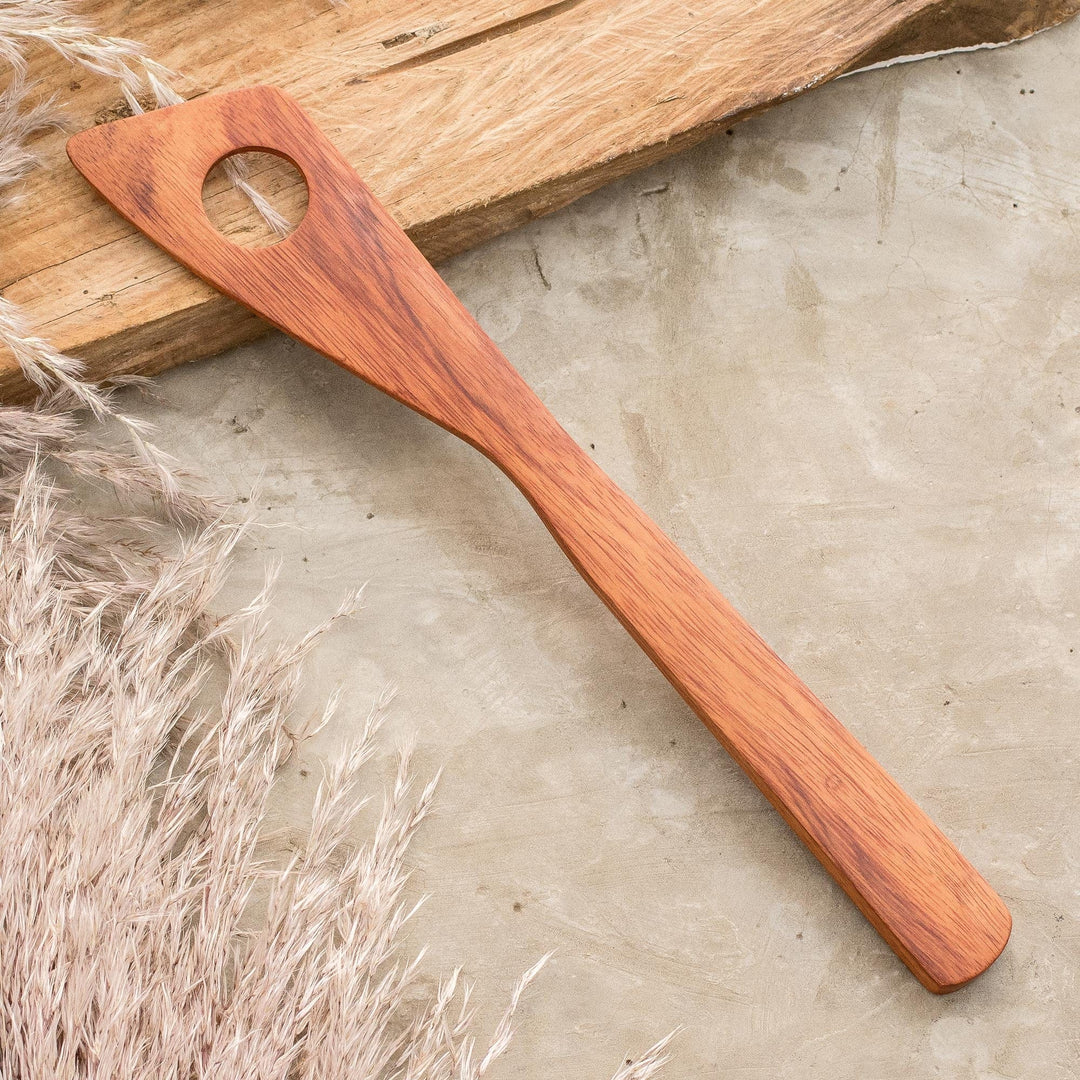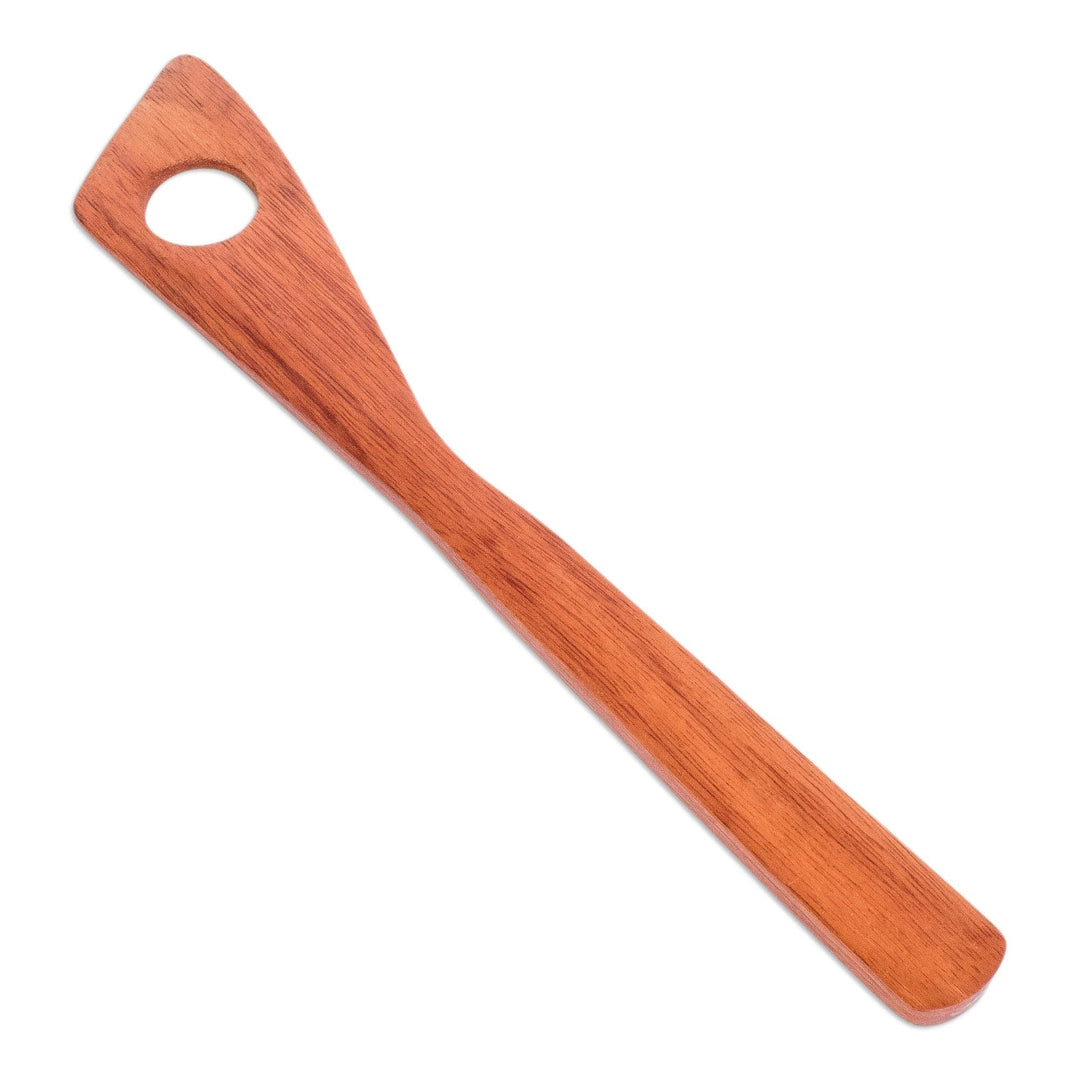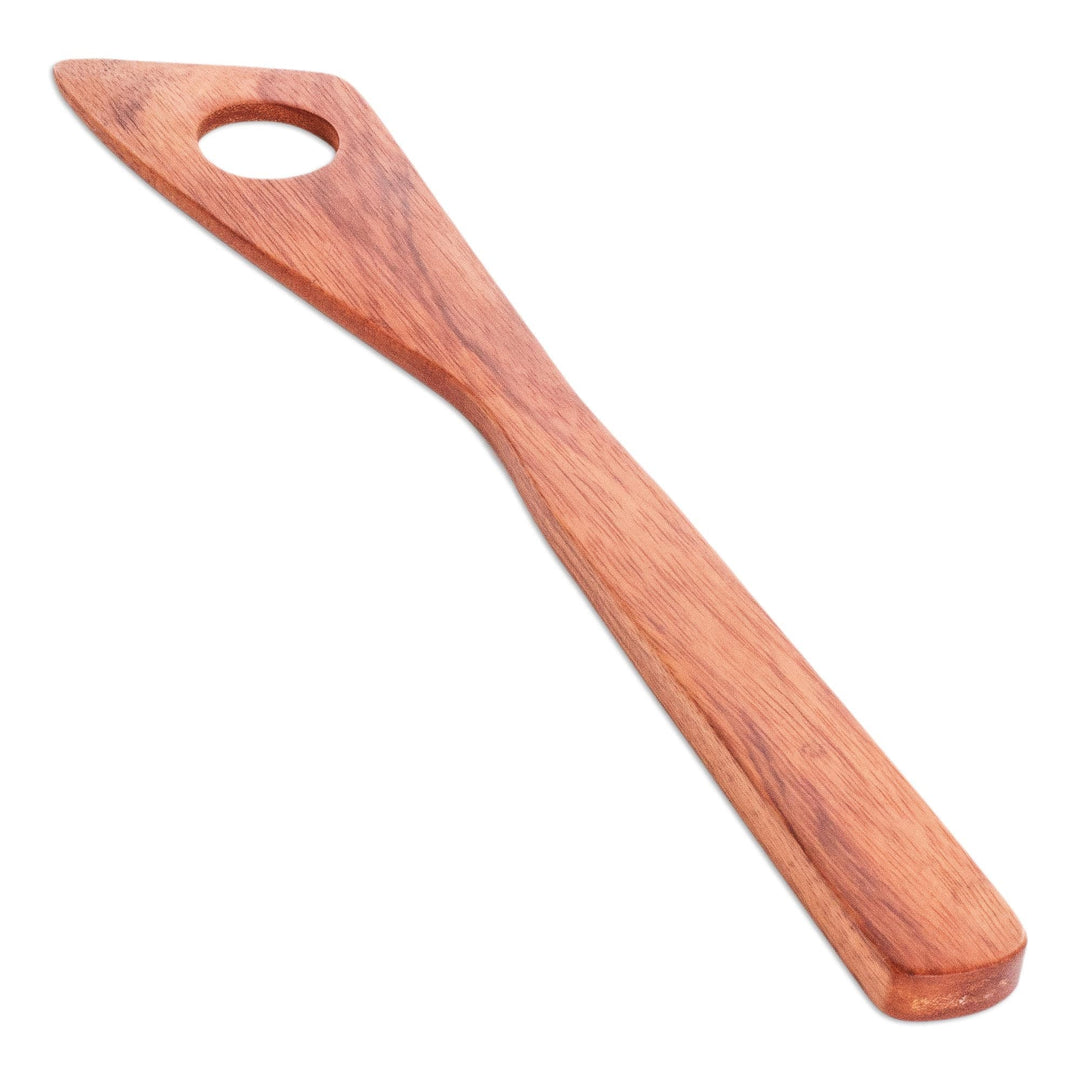 Natural Wood Spatula with Single Hole Handmade in Guatemala - Kitchen Ideas
$32.00
Guest price
$25.60
Member price
Overview
Description
The purpose of spatulas with a single hole is to get more air into the dough and make it more spongy in the process. This design by Guatemalan artisan Pablo Chumil is hand-crafted from hormigo wood and since the spatula is not finished with any varnish it will shine brightest when seasoned with cooking oil periodically.
Hormigo wood
0.83 oz
12 inches H x 2.2 inches W x 0.3 inches D
THE STORY BEHIND THE PRODUCT
Artisan Organization: Pablo Chumil
Country: Central America
"My name is Pablo Isaias Chumil Guarcas. I was born in 1991 in San Lucas Tolimán. I lived my entire childhood in San Lucas Tolimán surrounded by the love of my parents, doing house and field chores. Coffee is grown there, and at harvest times we collected throughout the season to avoid the loss of our crop. When I was a child I did not like to accompany my father to the mountains or to the fields. Sometimes I would sneak back, but when he returned I got a strong scolding.

"There were difficult moments in my life; when I was 5 years old I was hit by a vehicle. At 10 years old something similar happened. Fortunately, in both accidents, there were no fractures, but there were several wounds to heal, plus the fear and insecurity. Now I am amazed to remember those moments and how I am still alive.

"I remember very well when I began to experiment carving wood; I was 12 years old. I was a curious child. Time passed and I grew fond of art; at first, it was a hobby. Several years of practice passed and there was a moment when I felt that I had that art in me that could be a source of income and be able to provide employment to other people. I think I have inherited the ability to be an artist from my mother. She knits on a backstrap loom, in this way the clothing of our region, San Lucas Tolimán, is created. I learned the art of woodcarving from my older brother. It was a source of income that supported him and me to complete our middle and high school studies.

"The interest in this art arose when seeing that it is possible to give life to the wood that is normally used to cook or make a campfire and in this way be able to reduce the use of plastic and single-use products, two of the contributors that are deteriorating our planet. To produce a piece in wood you must have a lot of skill, concentration and patience. I remember that I ended up wasting a lot of wood without getting a successful job. I spent a lot of time with painful cuts and scrapes that took several days to heal and then had to continue with the work that I stopped doing because of these incidents. The first piece that I successfully made filled me with emotion because after so many failed attempts I managed to finish one. My brother showed his support and appreciation for this piece when he decided to buy it.

"Now we are working to make each product as a family: father, mother, brother and sister. I had been doing this art for a company for 15 years, but I decided to start my own business. We also support a home that houses elderly people who were abandoned by relatives and the authorities. We provide basic supplies, medicines or money periodically with the income we generate with our sales.

"The pieces I make are organic, without varnishes or dyes, and made entirely by hand with 100% Guatemalan wood. One of my biggest dreams is for my own company to be solid, responsible and prestigious and generate sources of employment. And with Novica's support, I'm sure I'll be able to do it." "