Our GlobeIn Premium Wrap
Hand wrapped with love, each gift comes with its own regional pattern, giving your gifts an international flair.
Premium gift wrap – $5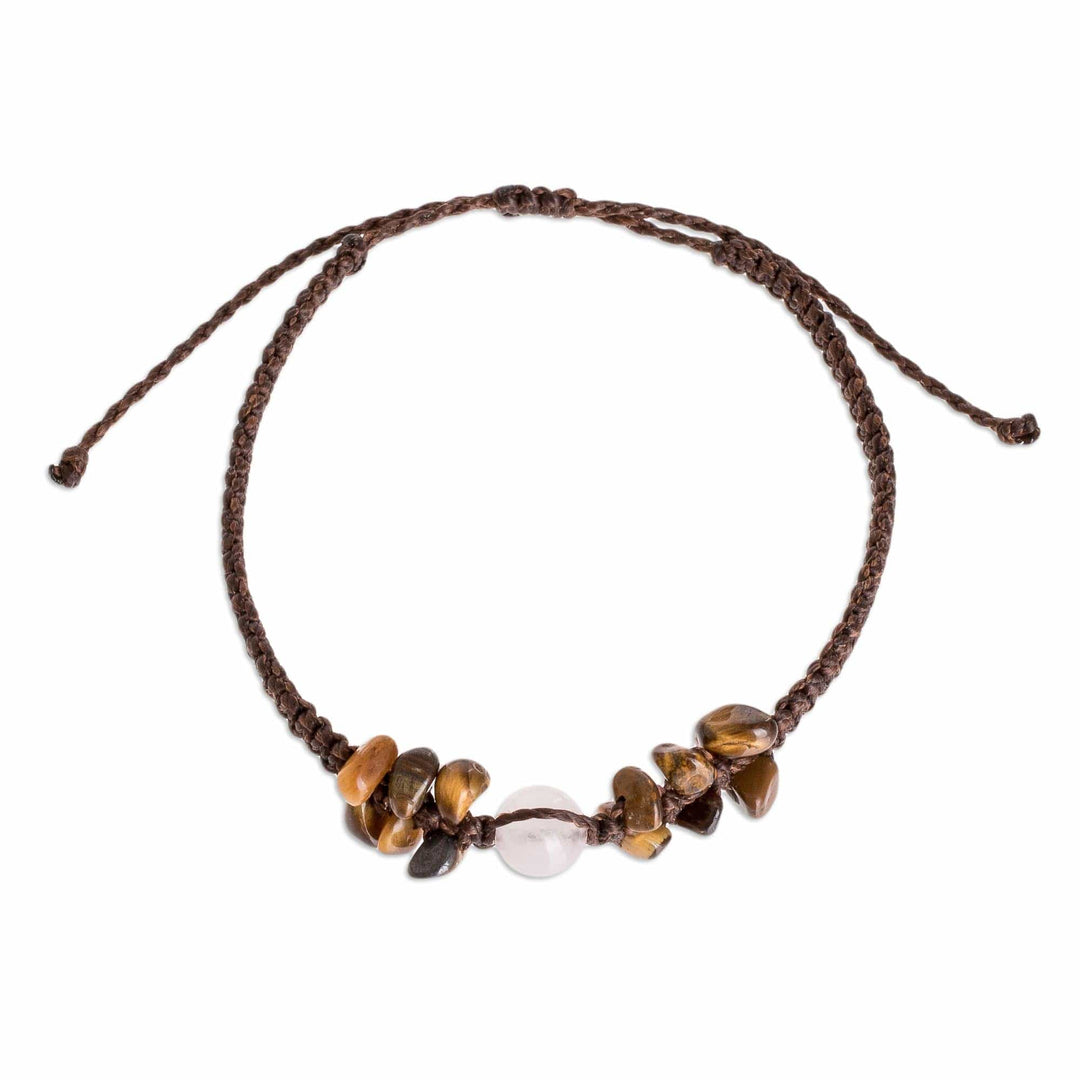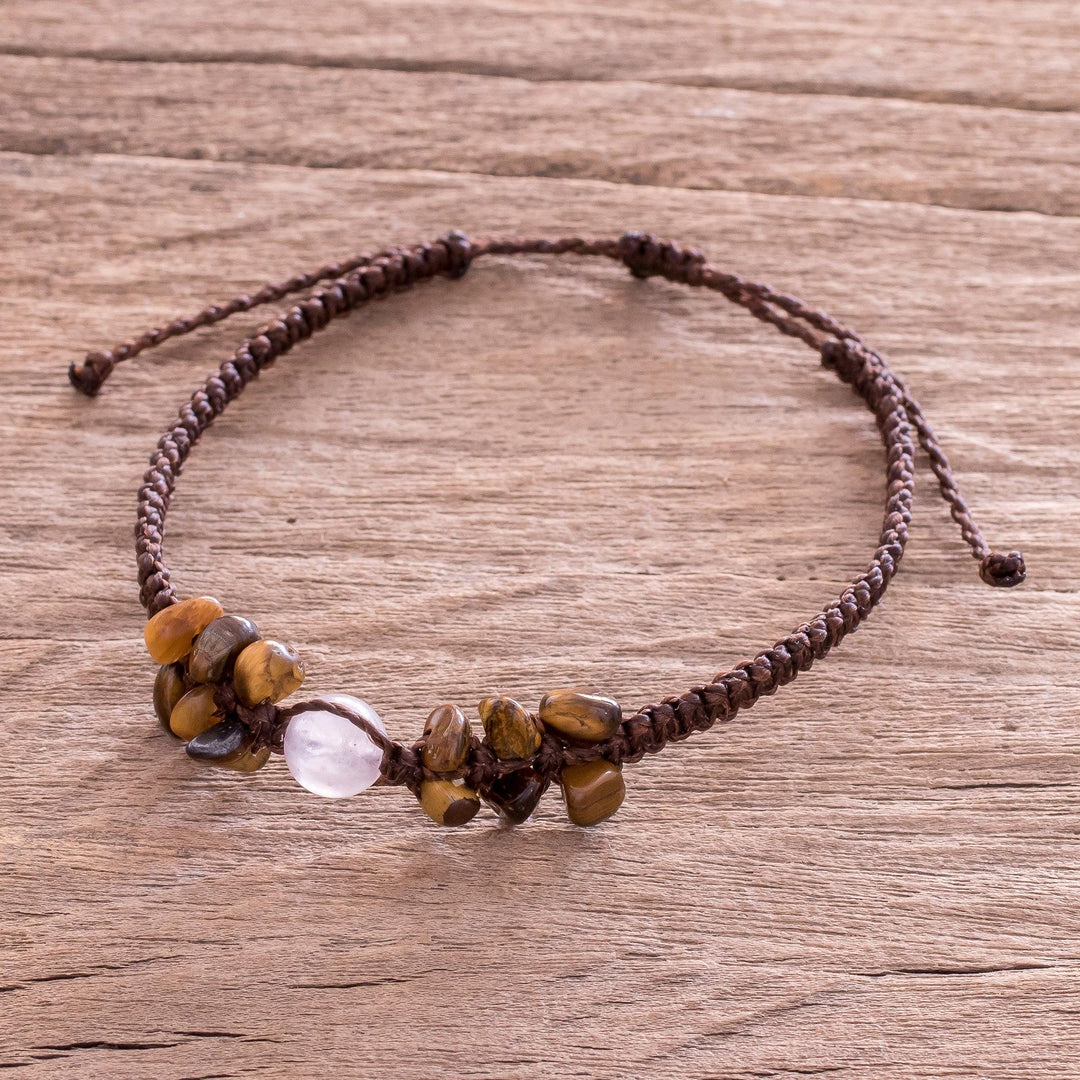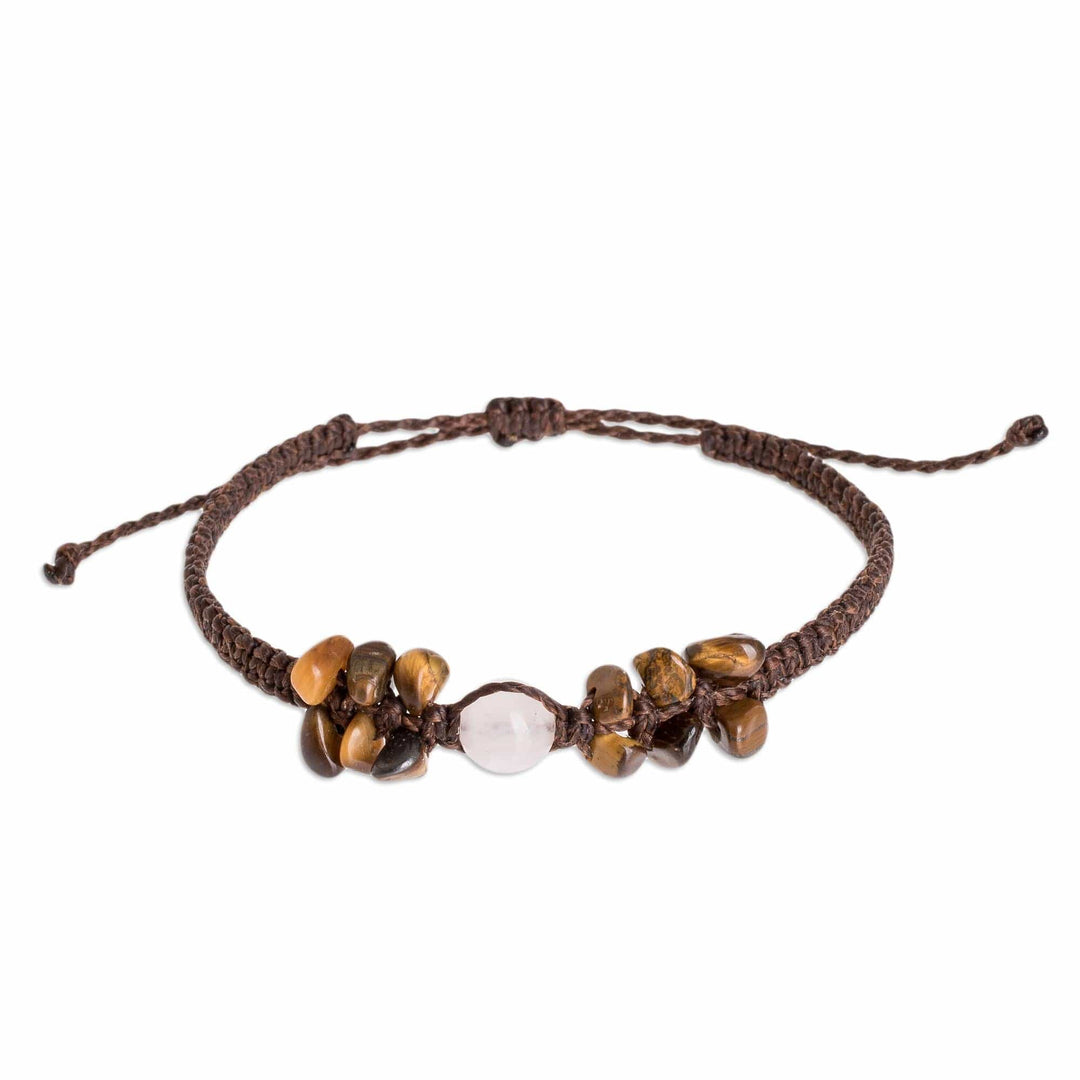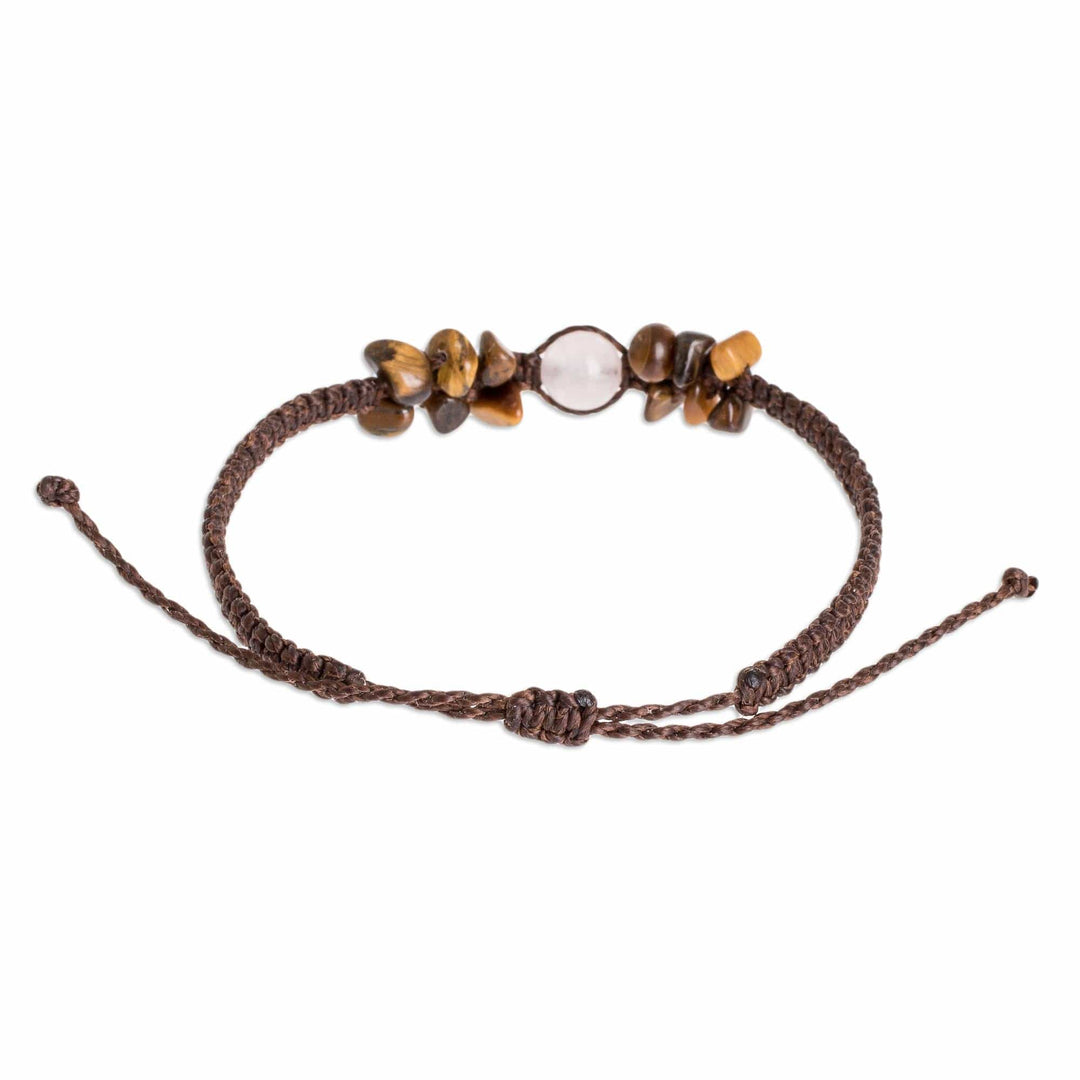 Natural Gemstone Macrame Bracelet - Tiger Rose
$30.00
Guest price
$24.00
Member price
Available Premium Gift Wrap
You can optionally add Premium Gift Wrap into cart.
Learn more >
Overview
Description
Using macrame techniques, artisans Magaly and Rebeca Valverde in Costa Rica create this excellent bracelet. They center the bracelet with an orb of natural rose quartz, flanking it with polished chips of tiger's eye. The bracelet's length can be adjusted with the sliding knot.
Waxed nylon cord, tiger's eye, rose quartz
0.78 oz
6.5 inches min L - x 12 inches max L x 0.4 inches W
THE STORY BEHIND THE PRODUCT
Artisan Organization: Magaly and Rebeca Valverde
Country: Costa Rica
"We are sisters Magaly and Rebeca Valverde Piedra from Costa Rica. We are friendly, happy, fun and dreamy, with many desires to get ahead. We grew up in the beautiful San Isidro del General Valley with our parents and siblings. Our life has not been easy; we have lived through very difficult times, but we have always learned to see in every difficult situation an opportunity to learn and gain experience.

"We are an enterprise made up of two Costa Rican sisters who are dedicated to the production of handicrafts and souvenirs. The idea arose in 2011 in the city of San Isidro, Pérez Zeledón as a need to find a source of income. It later became a business opportunity, and little by little ideas for new products and places to market the product emerged. Today it is a business that helps to support our needs and to which we dedicate our full time, with the satisfaction of creating and designing our own articles and enjoying what we do.

"Our father was dedicated to handicrafts; he made animal carvings in wood and basketry. From there we inherited our taste for artisan creations. Our mother dedicated herself to domestic work.

"My sister Rebeca began empirically making items such as earrings, necklaces and purses. I joined her project and learned many things from her, and we both formed ideas that we complement to create new items and designs. The painting that Rebeca does on the purses was improved by taking painting classes with a teacher; and the finish of the purses was improved by taking some sewing advice from more experienced people in the area.

"We use materials such as natural stones, cotton, waxed cord and steel. My sister and I divide our work; one of us makes the bracelets and the other the purses. Sometimes we hire extra help. At the moment the designs are made entirely by us, but eventually we would look for people who have the same skills and do them well, in addition to having great enthusiasm and a desire to learn. It is interesting to create articles using our own creativity, and seeing the result at the end is gratifying; especially when we see the expressions of gratitude from our clients. This work attracts us, since we feel comfortable where we work, outside of the stresses that other jobs entail. And we know that we are doing what we like.

"Some of our articles reflect a part of Costa Rican flora and fauna, with the idea of making our country known to people from other countries and being able to share our natural wealth with them.

"Our dream is to consolidate our business in such a way that we can generate employment for many people, since in our canton there is the problem of unemployment, especially for women.""