Our GlobeIn Premium Wrap
Hand wrapped with love, each gift comes with its own regional pattern, giving your gifts an international flair.
Premium gift wrap – $5
Multicolored Fused Glass Mosaic Button Earrings - Multicolored Textures
$19.00
Guest price
$15.20
Member price
Overview
Description
Mexican artisan Fabiola Quevedo masters the glass fusing and glass mosaic techniques that she uses to create these wonderfully hand-crafted button earrings for any occasion. The multicolored earrings, which come with 18k gold-plated nickel posts, can transition from day to night and are a beautiful way to incorporate art into your everyday accessories.
Fused glass, 18k gold-plated nickel posts
0.06 oz
0.6 inches L x 0.6 inches W
THE STORY BEHIND THE PRODUCT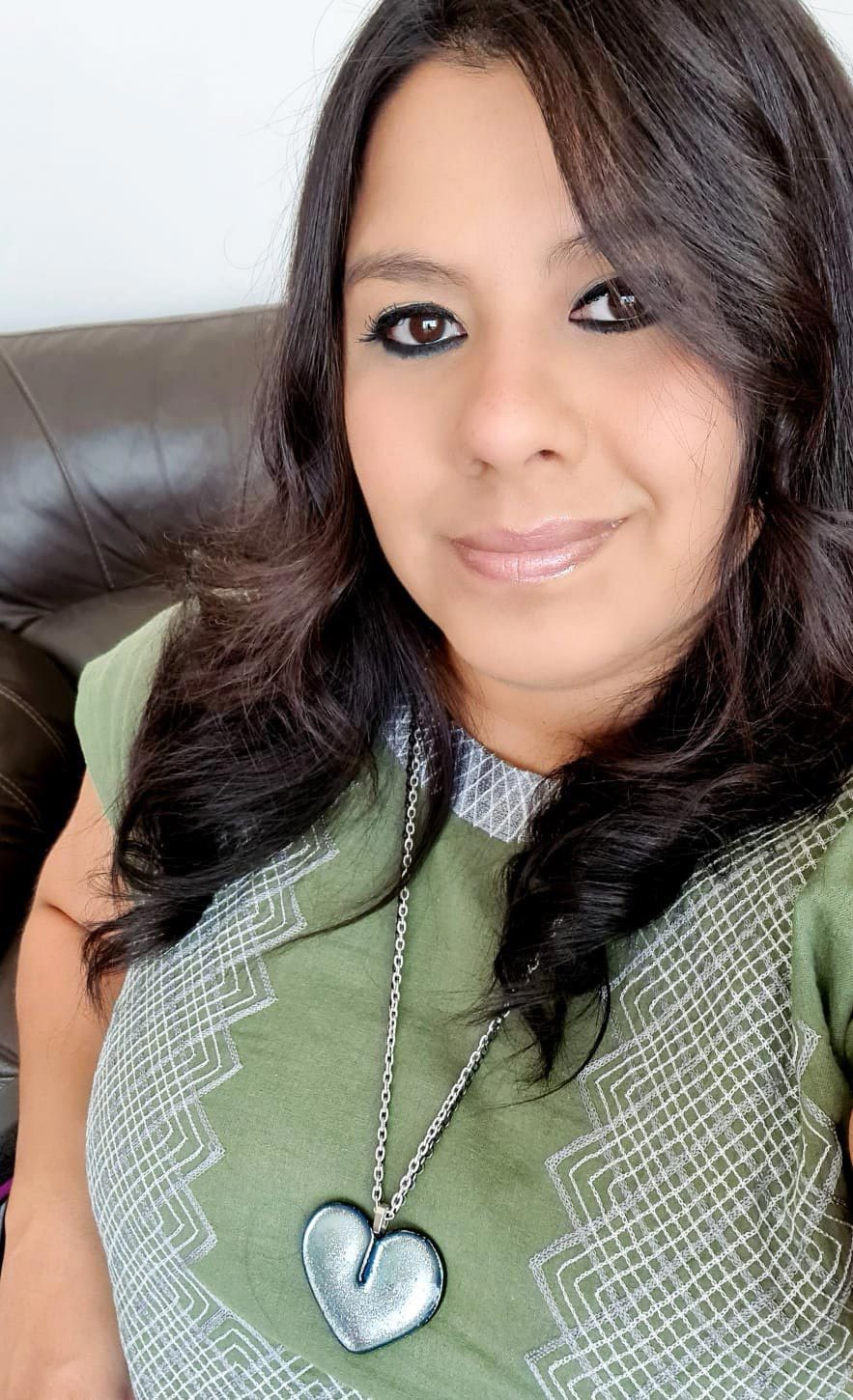 Artisan Organization: Fabiola Quevedo
Country: Mexico
"Hi, I'm Fabiola Quevedo. I have found myself surrounded by the study and learning of many arts and crafts throughout my life. All this has helped me to have a notion of how to work with any artistic or craft branch. With glass, I had to make use of what I learned in other disciplines and experiment. Even now, each design takes practice, and above all, I never get discouraged or give up.

"I learned the techniques of glass in many places, from glass mosaic to leaded windows and stained glass, lamps, etc. But the glass fusing was self-taught, taking into account only tips and recommendations from other stained glass projects, the Internet and books. My best teachers have been trial and error over 16 years of working with glass. I never imagined dedicating myself to this, but once I discovered this art, I quite liked the material and the almost unlimited possibilities of making objects with design, art and also utility.

"I use special glass for fusion; with this material I do different processes to create the designs that I want. Recycling also works, and I can make coasters, platters, ashtrays, etc. What I like the most about glass is its brightness, color and transparency. My craftsmanship is always striking; it brings people and places to life. It is as if a single piece can adapt to different situations. The most challenging thing in glass is finding the right processes to get to your desired results.

"I have gone through many surgeries throughout my life, due to problems with my spine. I always knew that in order to perform in whatever my occupation was, I had to work on my own from home to optimize my capacities and strength. The difficult part of this was to bring the product to the world—I knocked on doors, created the means to sell, advertised and created trust.

"As for inspiration, I think it is inborn with the gift of creativity, which makes us live naturally and create based on experiences and sensations. Art is just a trace that we leave of everything that is in us. And yes, as a good Mexican, I live in very festive environments, with very continuous smiles.

"With my art, I wish to be able to reach all possible places, help others and maintain my stability to have the freedom to create.""