Our GlobeIn Premium Wrap
Hand wrapped with love, each gift comes with its own regional pattern, giving your gifts an international flair.
Premium gift wrap – $5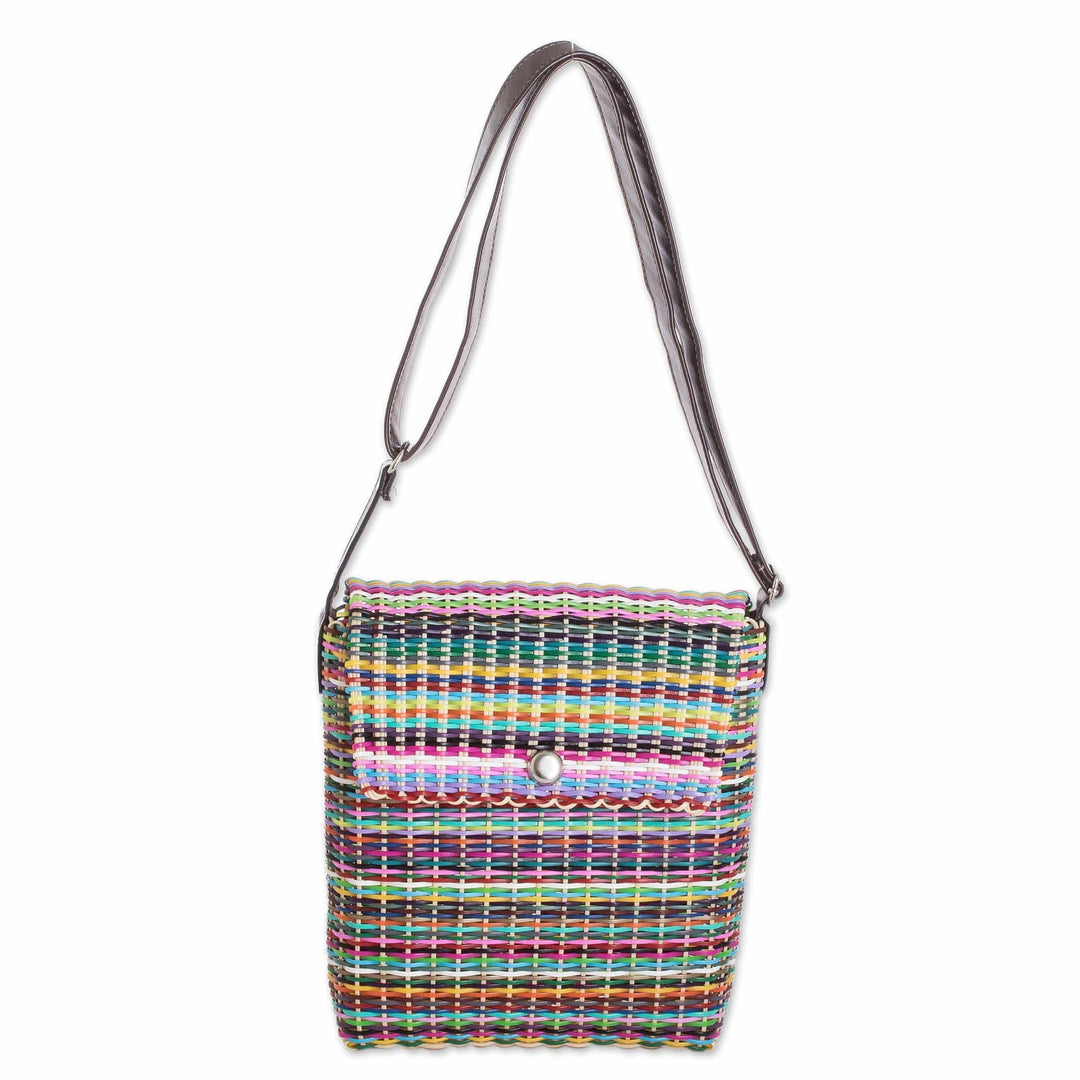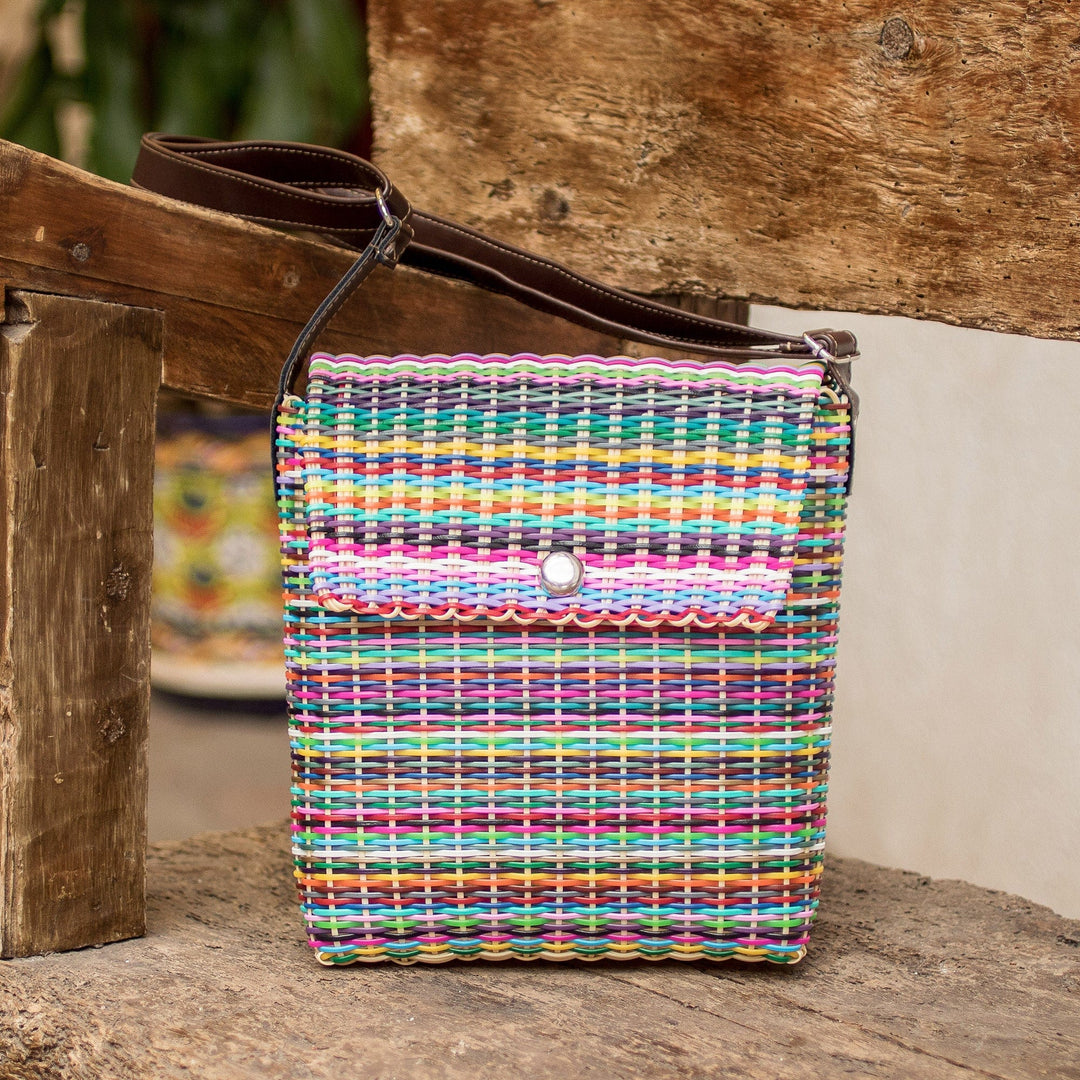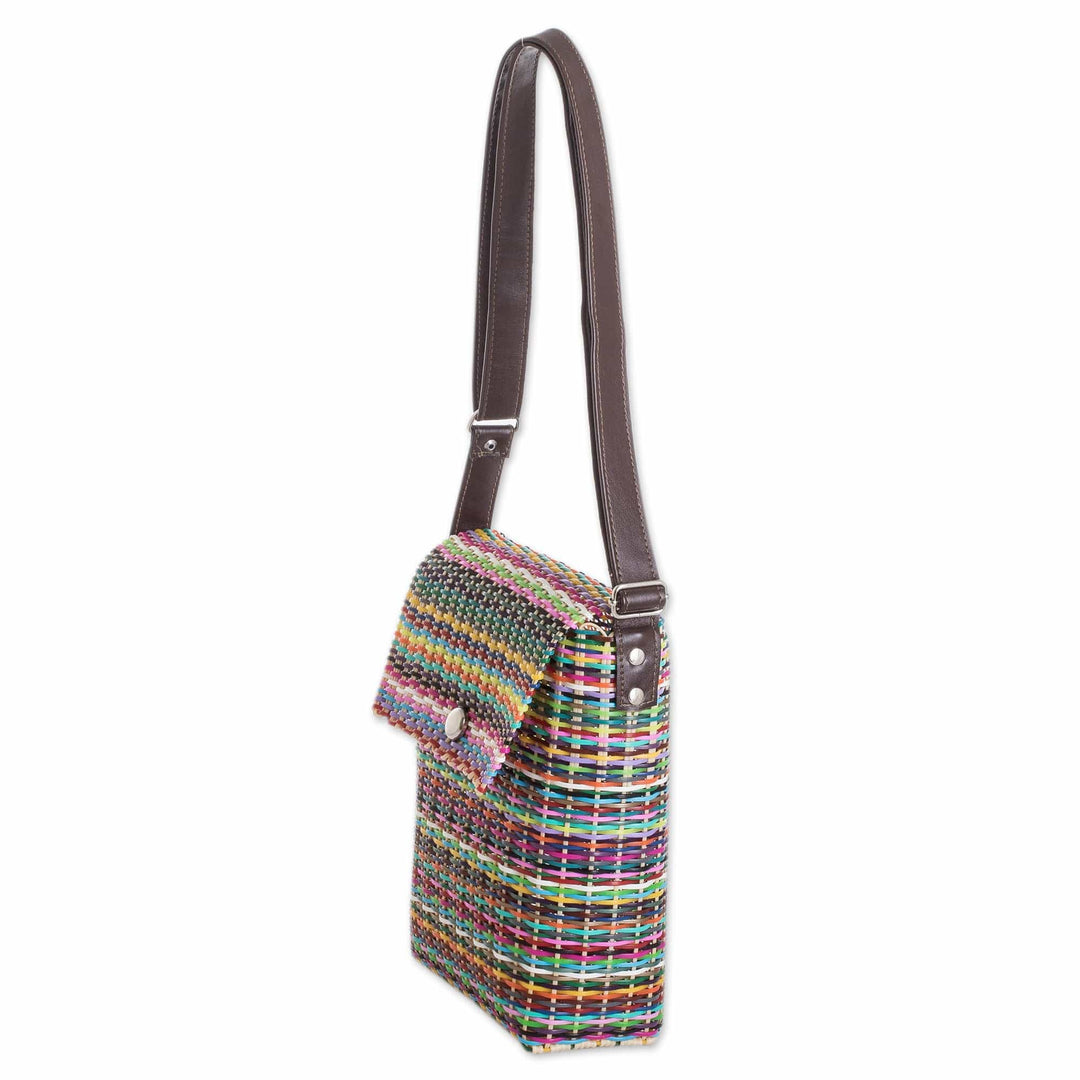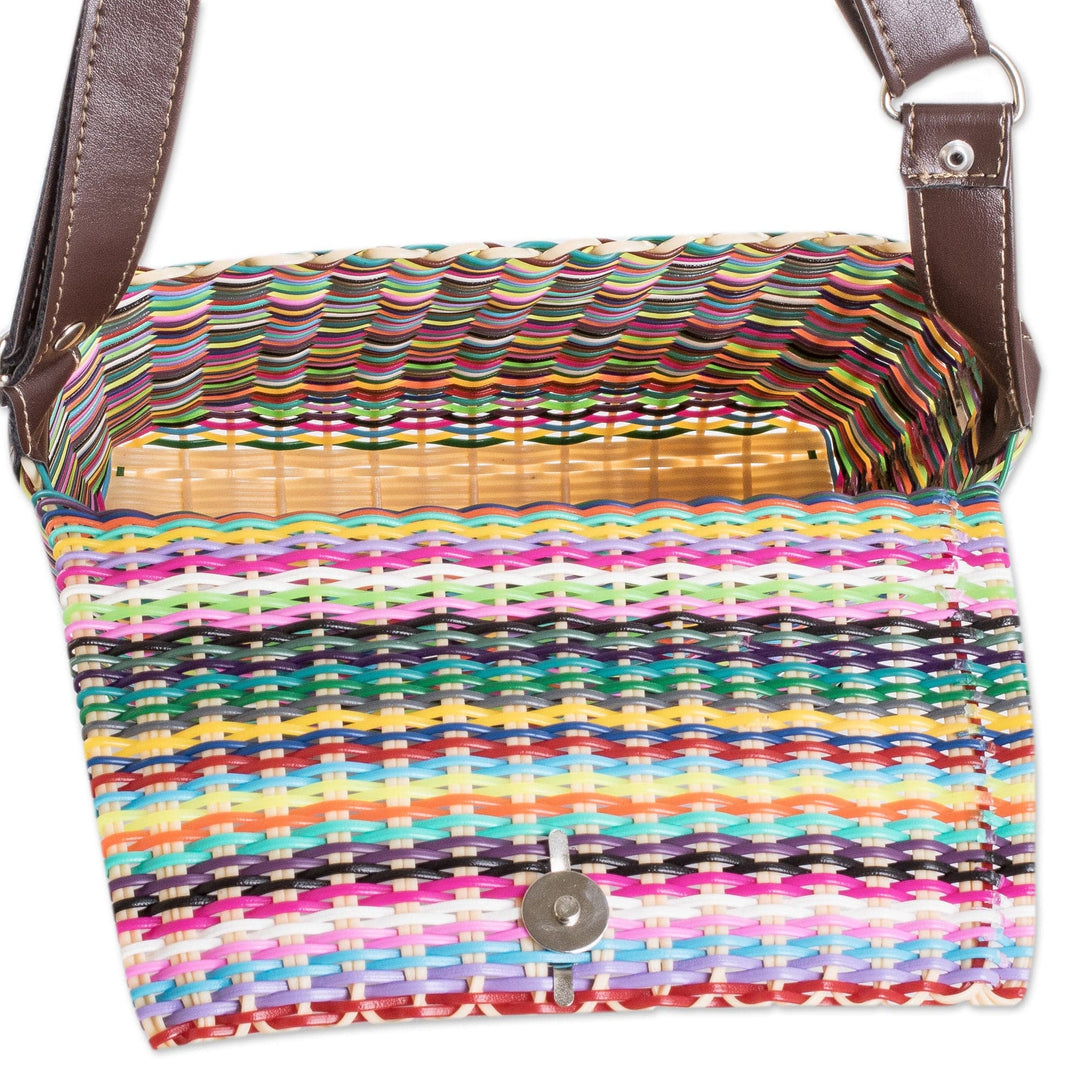 Multicolor Sling and Faux Leather Strap Crafted in Guatemala - Joyful Festivity
$54.00
Guest price
$43.20
Member price
Available Premium Gift Wrap
You can optionally add Premium Gift Wrap into cart.
Learn more >
Overview
Description
Guatemala's Zamora Family crafts adorable creations from recycled vinyl cords to contribute to the environment. This handwoven sling features a multicolor design embellished with an adjustable faux leather strap and a magnetic snap closure.
Recycled vinyl cord, synthetic leather accent
0.28 lbs
Bag: 9.3 inches H x 8 inches W x 2.8 inches D
Strap(s): 27 inches min L - x 46 inches max L x 1 inches W
Drop length: 11.8 inches min L - x 21.5 inches max L
THE STORY BEHIND THE PRODUCT
Artisan Organization: Zamora Family
Country: Central America
"When I was 23 years old, I had a traffic accident which left me with a physical handicap. I couldn't do many things that required physical strength and they didn't give me a job. It was difficult because the economic situation was getting more and more complicated. Then my wife signed up for a basket-making course. It was very complicated, but she did not lose the desire to learn. Seeing how passionate she was about it made me want to learn too, and I joined the training.

"When we had more knowledge and practice, we decided to start selling our creations. Since 2009, they have had very good acceptance and demand in our community. It is a job that we do as a family and with the support of 18 other people. They are young school graduates who have not had the opportunity to find a job. At the moment we do not have a large space. This limits the number of workers, but we are very happy to be able to generate employment for young people in our municipality. The people who work with us have earned income for their families, apart from feeling love for their work and putting all their effort and dedication into each piece they make.

"We work with recycled material; its base is polyethylene made in the department of Totonicap√°n. It is one of the most common plastics due to its low price and manufacturing simplicity. This is processed in factories using waste containers and bags that are melted and pigmented to obtain the desired color; the entire process is carried out industrially. It is not complicated to get our raw material. By using recycled polyethylene, it allows us to make joints with heat by melting the material. When a product has several colors, we must unite them in this way. We also use reusable wooden molds made by carpenters in the community. Each mold is made to measure according to the product we are going to make. I would like to mention that we have a special design with multicolor threads. With the pieces of thread that we are joining we weave the product until we have the desired size, it is a very beautiful and striking product. Our wasted material is minimal.

"Our product has been made for many years in Guatemala, and it is very common to observe in the communities that people use baskets or hampers to go to the supermarket. At first, it was difficult to find where to distribute our products and where people really value work done by hand, but with patience and effort, we have managed to obtain results.

"The impact that has been greatest is the stability achieved every day for the people who work with us. One of the most important things that helped us gain new customers is to strive for high-quality products. We want many people to know about our products, to continue generating employment, and for our customers to be able to acquire fashionable, high-quality products and contribute to the environment.

"All of us who work consider ourselves a big family. We do everything as a team, sharing laughter, jokes and much more. We have several missions that are important to us: to offer quality products using recycled plastic, to generate employment for young people in the community and contribute to the local economy, and to promote the elaboration of products by hand. We do this with characteristics that give it greater value." "