Our GlobeIn Premium Wrap
Hand wrapped with love, each gift comes with its own regional pattern, giving your gifts an international flair.
Premium gift wrap – $5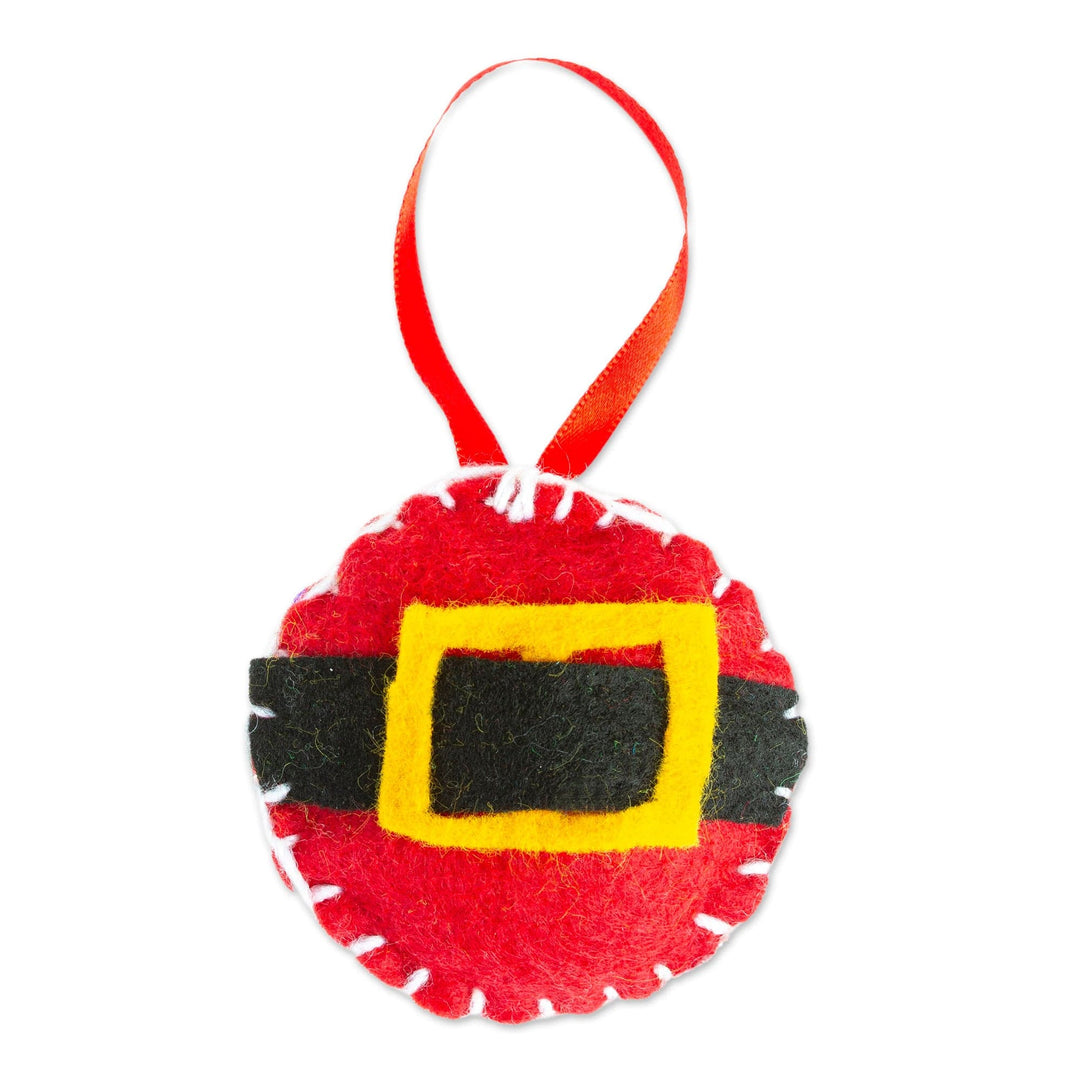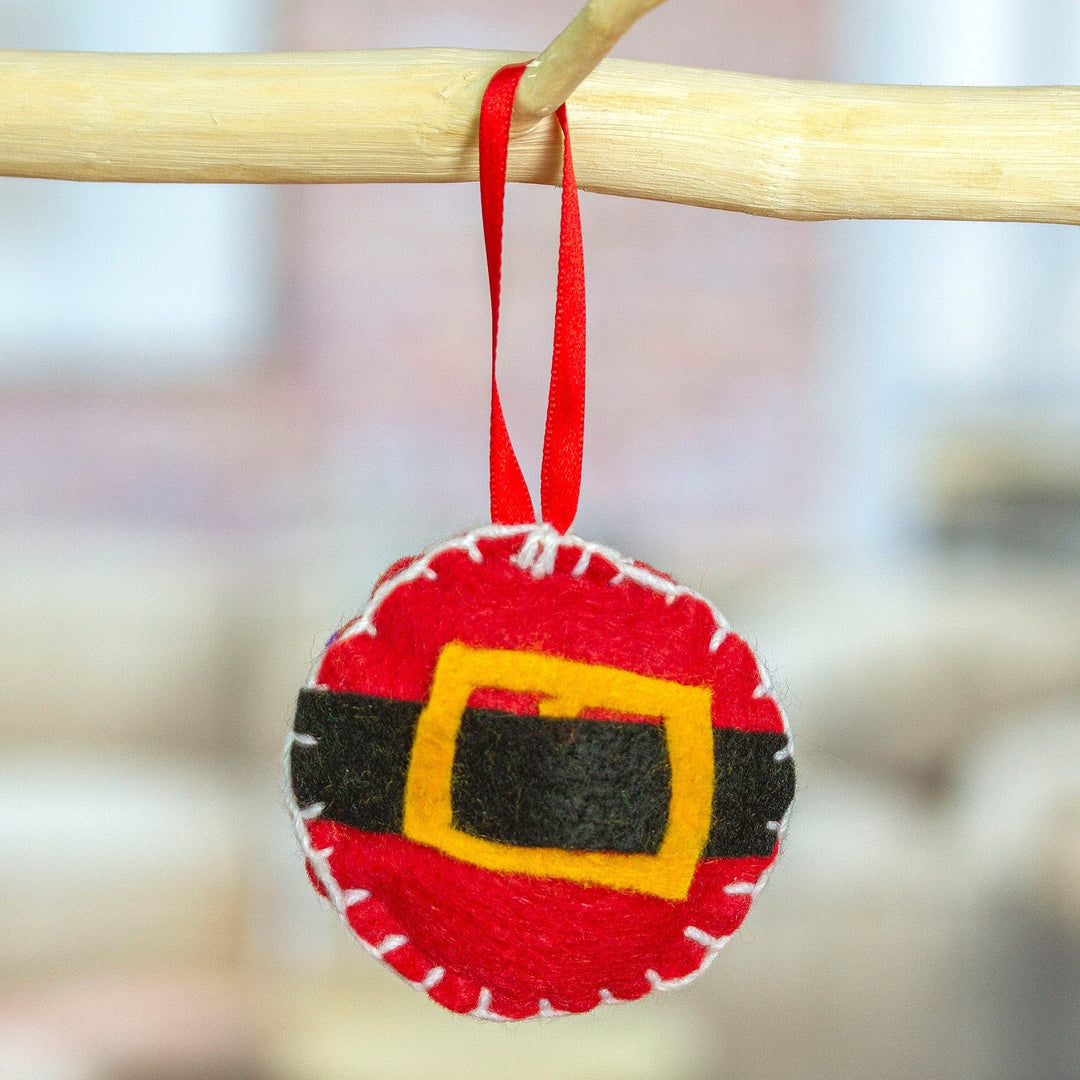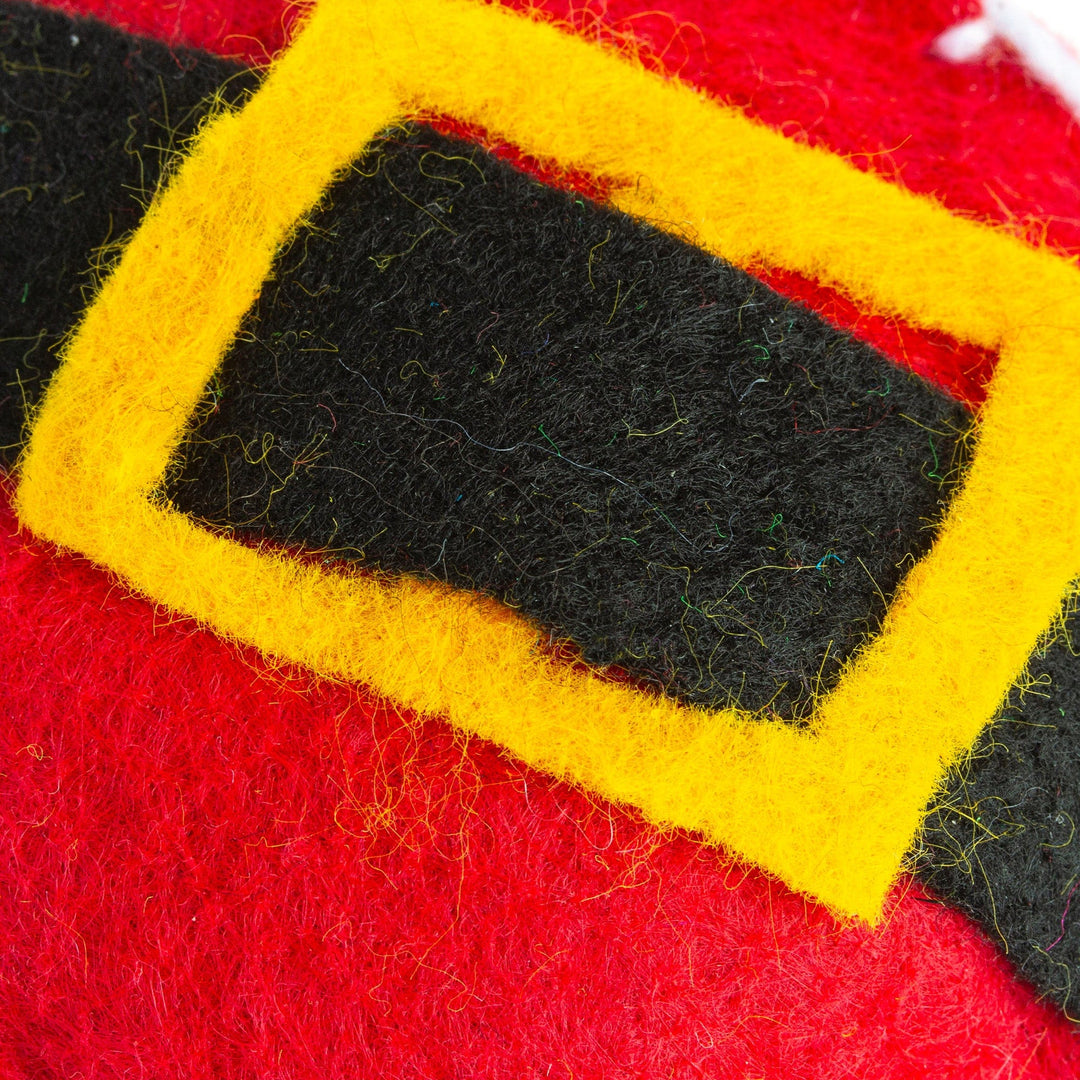 Felt Ornament - Festive Santa
$17.00
Guest price
$13.60
Member price
Overview
Description
Add a merry touch to your Christmas decoration with this sweet ornament. Mexican artisan Monica Zuñiga handcrafts this lovely decorative item from felt, adding charming Santa details in red. The ornament features a ribbon for hanging it anywhere.
100% acrylic
0 oz
3.1 inches H x 2.8 inches Diam.
Ribbon: 2 inches L
THE STORY BEHIND THE PRODUCT
Artisan Organization: Monica Zuñiga
Country: Mexico
"I'm Monica, originally from Tlaquepaque, Jalisco. I'm dedicated to making handmade felt pieces.

"Craftsmanship has always been part of my life because my dad is a craftsman and he has been for as long as I can remember. From a very young age, I remember seeing my parents working from very early until very late. Both were dedicated to clay and made all kinds of figures, although their specialty was dolls and decorative pieces. In addition to clay, they also worked with other materials such as resin and porcelain, and some people sought them out to make special orders for their events. Through their work, they managed to get ahead and pay for their own house, which was at the same time their workshop.

"Sometimes, when it was a good season like Christmastime, my parents had a lot of work and they were in a rush to make deliveries, so my brothers and I would help them. In reality, they were very simple tasks like making the small flowers that some pieces had as ornaments, or painting the largest and simplest parts of others. This is how, since I was a girl, I had contact with handmade pieces. Although I never imagined dedicating myself fully to this, I always liked crafts or anything that involved cutting, weaving, sewing or painting.

"I started making pieces from felt and other materials when my children were babies. I remember that I really liked the Christmas season because it was when I started sewing the most and looking for other pieces I could make to decorate my house. I filled the Christmas tree with a lot of figures that I made myself; Santa Clauses, reindeer, penguins, elves, stars… Sometimes I had to stop because there were too many decorations! At that time there was not so much internet, so I took the opportunity to look at decorations when I went downtown to buy material because at that time the fabric stores were filled with all kinds of Christmas decorations. Sometimes I saw some that I really liked, but I didn't buy them because I always thought I could make them. And so it was that I bought the fabric and everything I was going to need and when I got home I started sewing non-stop until I finished it. When it was ready I saw it and I couldn't help but feel proud of the beautiful work I had done. Once I finished it I was already thinking about the next thing to do, then the next and the next, and so on.

"My whole family and even my neighbors were amazed at how much I decorated my house for Christmas, and they were even more surprised when I told them that I had made the decorations myself. Everyone liked to go to my house because they said it was "Mrs. Claus's house" because it was so Christmassy and colorful, and some even joked that "I just needed to decorate the toilet paper".

"I always liked making beautiful things with my hands, but I never sold anything I made until just a few years ago, when I separated from my husband. It was at that time that I had the need to do something to get ahead and to get my four children ahead. There was a time when I didn't really know what to do or what to do for a living, but I was always aware that I had a great imagination, a lot of creativity and incredible skill with my hands. I always felt that the blood of an artisan ran through my veins; that the incredible talent that my father had to make clay pieces and create art with his fingers must have been transmitted to his children and grandchildren in some way, and I think I was not wrong.

"After separating and living through many experiences, I had the opportunity to work in my sister's workshop, which is dedicated to sewing. I worked there for a while, and at the same time, in my free time, I continued to make some pieces from yarn. My sister had to close her workshop, and I was again without a job and without a stable income. It was then that I first came up with the idea of making pieces to sell. I was scared because I had never done it before and I didn't know if it would work, but I also knew I had to try it and I was really, really hopeful that it would work. I took the risk and started making figures that were in fashion at the time, based on video games, classic figures and cartoons of the moment. My nephews really liked everything I did and they bought everything from me, and they even asked me to do some other designs that they had wanted for a long time. My children helped me promote them with their friends and also on the internet, and that's how little by little I began to sell what I was doing. I also started making purses, key chains and wallets. Everything was sold.

"Now I feel very happy and proud to create so many things with my hands, to dedicate myself to what I like and live the way I always wanted, being a pillar and an example for my children. Being part of something so big fills me with emotion and hope because if some time ago they had told me that a person was going to buy some of my pieces from the other side of the world, I would not have believed it. And today it is real. Today what I do with so much love and effort can travel to the other side of the world and be received with the value and love that everything made by hand should receive.""