Our GlobeIn Premium Wrap
Hand wrapped with love, each gift comes with its own regional pattern, giving your gifts an international flair.
Premium gift wrap – $5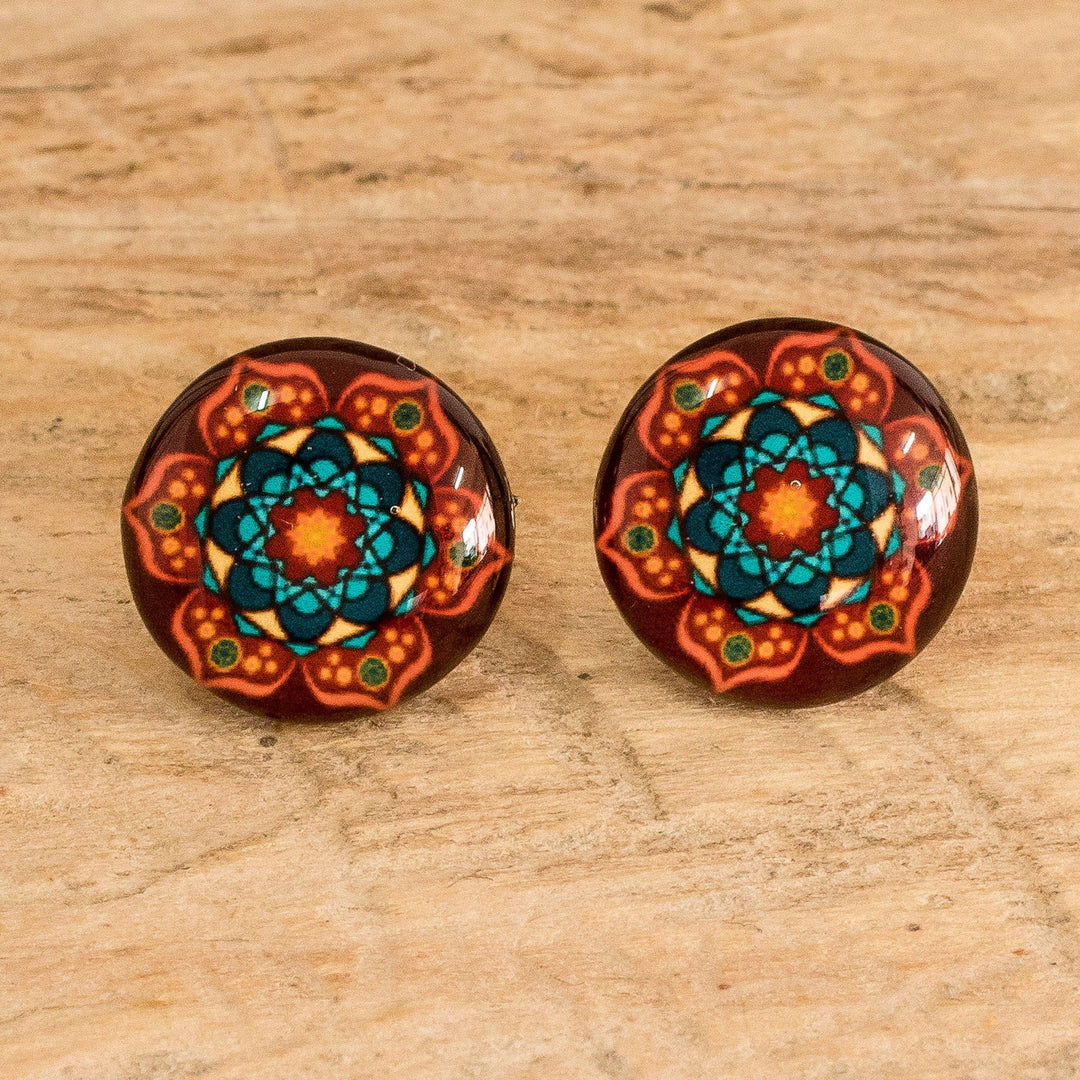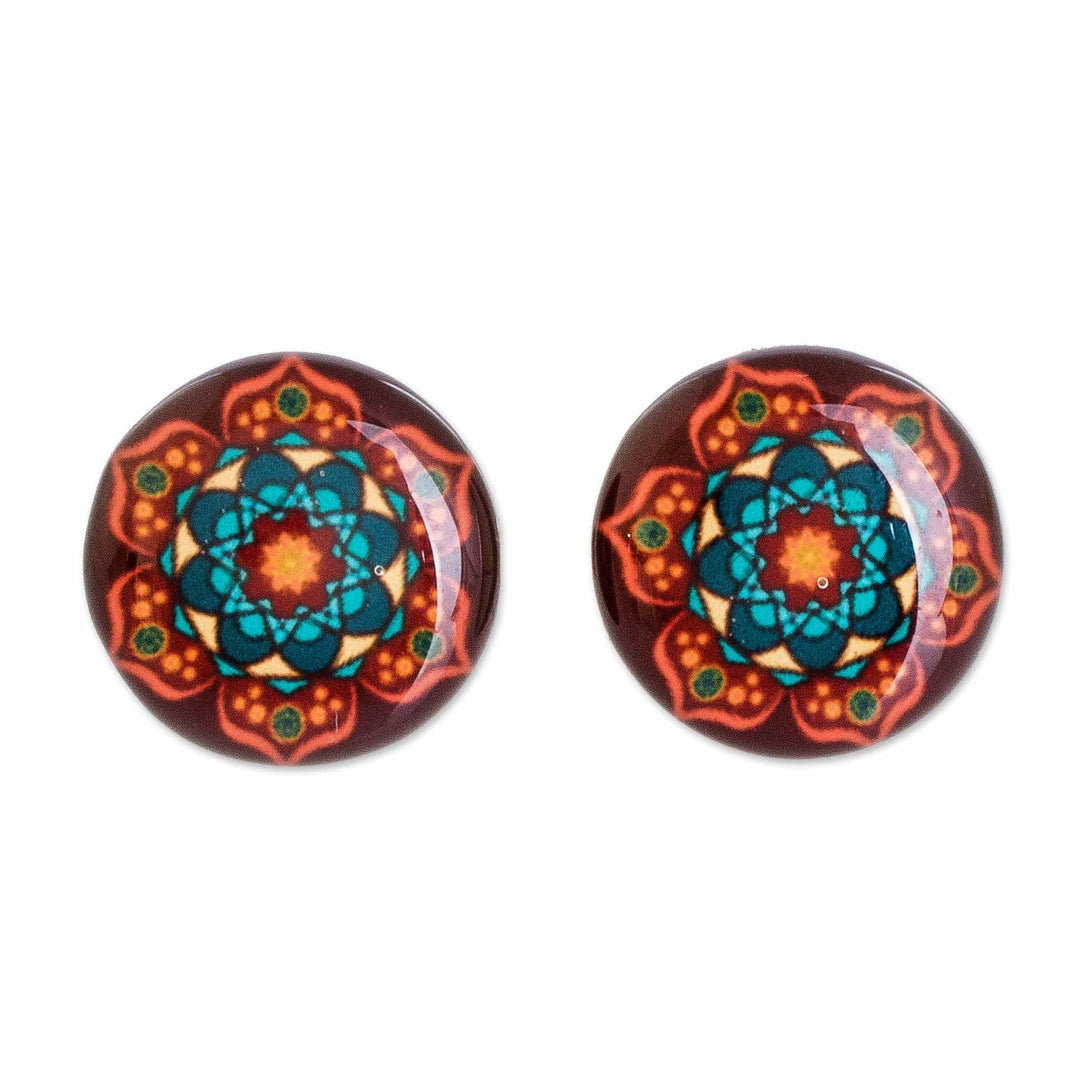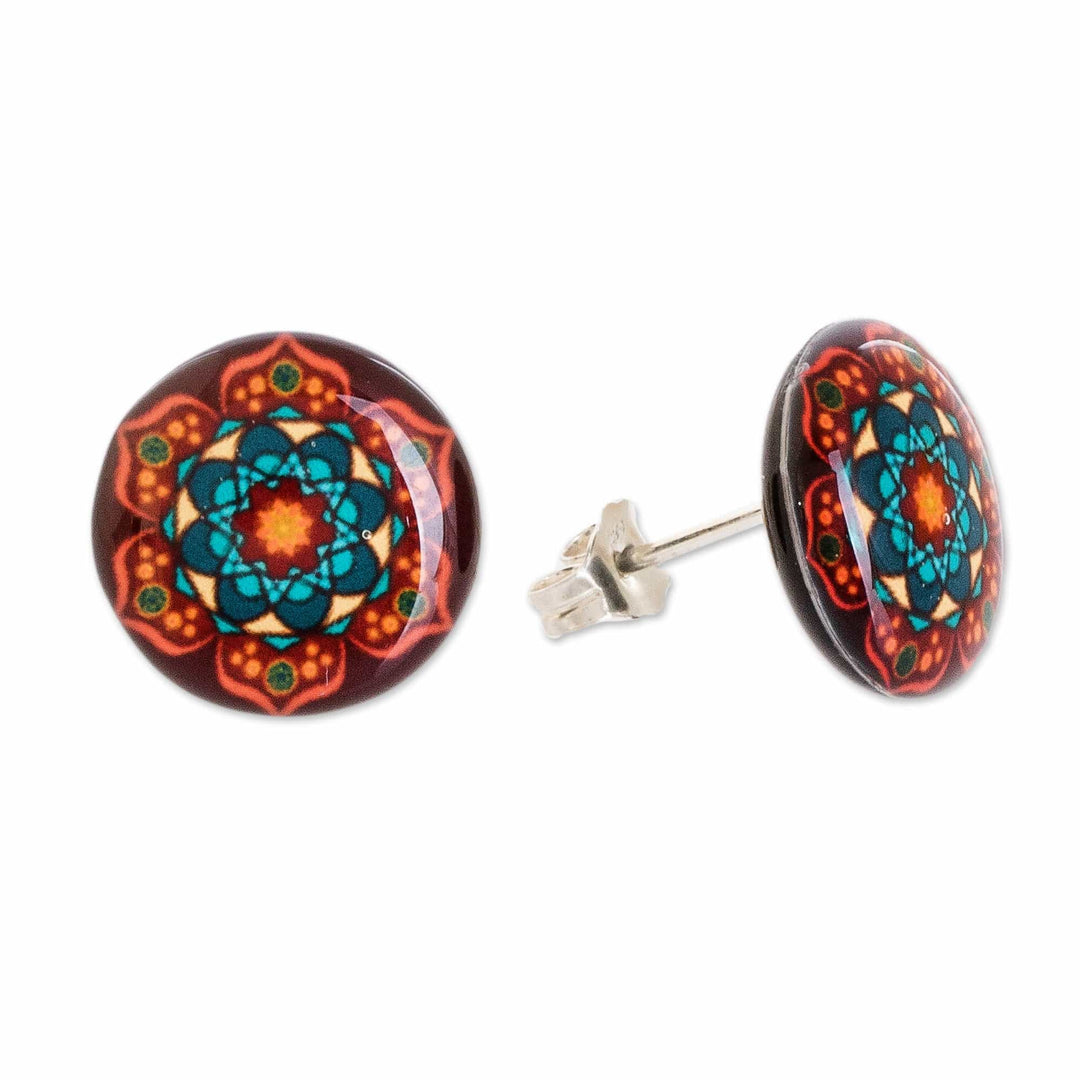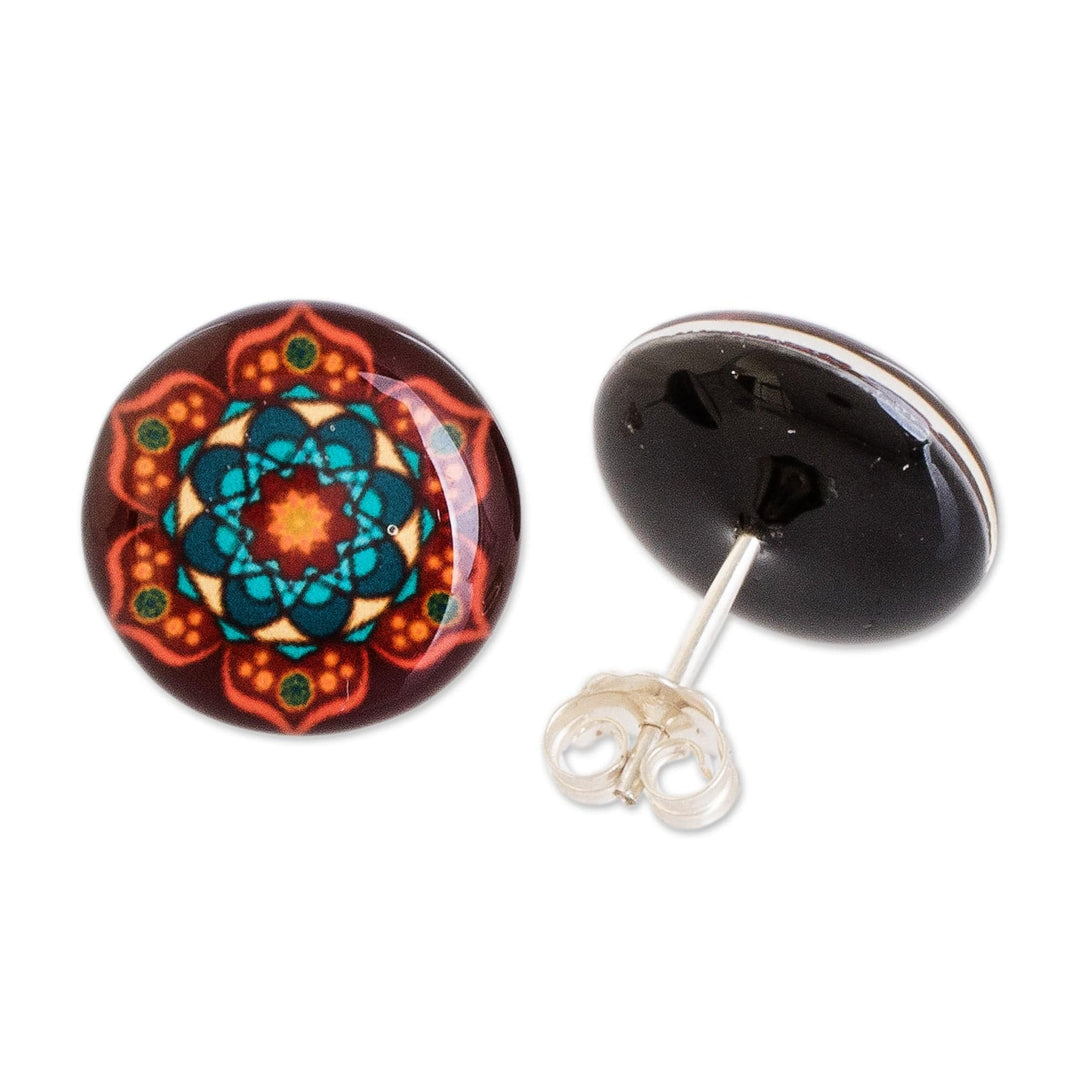 Mandala Colorful Button Earrings with Stainless Steel Posts - Mandala Magic
$32.00
Guest price
$25.60
Member price
Overview
Description
These charming button earrings are another stylish creation by Katherine Vargas of Costa Rica. Colorful mandala prints on paper, protected with resin, ensure a chic accessory, with stainless steel posts allowing you to comfortably wear them in all their glory.
Resin, paper, stainless steel posts
0.02 oz
0.2 inches H x 0.5 inches Diam.
THE STORY BEHIND THE PRODUCT
Artisan Organization: Katherine Vargas
Country: Central America
"My name is Katherine Vargas Zarate. I was born in Heredia, Costa Rica, a small village with plenty of tradition. It is very well known for its traditions and its handicrafts. I grew up surrounded by handicrafts. My mom is a painter, my grandpa is a teacher and a tailor, my great-grandma and my great aunts wove bags and tapestries by hand, and my cousins are sculptors, so you could say that I was surrounded by art and beauty from my infancy.

"When I was young, my mom dedicated herself to creating handicrafts that she sold in the fair. I believe that this inspired me to create my own pieces from a young age. Of course, as I grew up, I became interested in other things. I studied business administration.

"I have three small daughters whom I love with all my heart. Every day they teach me to strive, especially my second daughter, who has multiple disabilities. I stopped working in order to dedicate all of my time to taking care of her. We sustained ourselves with my husband's salary, but eventually there came a time when he was not earning enough.

"Some people ask how I began to create these pieces, but I really began working in this field by accident. One day, my daughter broke some of her earrings. Unfortunately, we did not have enough money to buy her more, so I decided to make some new ones with material that my mother once used for goldsmithing. The final result was marvelous, and we were all surprised. My daughter was the one who inspired me to make these pieces. This was when I began to make my own items, which were widely accepted, and that's when I knew that I could do it.

"In order to begin, I had to invest $20.00. It was not a lot, but my situation was very difficult and it was hard to give up. Without a doubt, I know that it was the best investment that I have ever made, and a lot of good things came from it. I began to make many more things. At the start I was alone in working with wire, but it occurred to me that there were many people who also made this art. That was when I started looking for different forms of creating, and I found resin. It is a noble material that allowed me to make a multitude of different pieces. in 2017, we received the national award for industry, where we competed with around 100 other businesses.

"This has been the work of many years with my husband, who has been my principal source of support, and my daughters, who are my motivation from day to day. We have made it this far and we are full of pride. We work a lot, and this strength is reflected in our pieces, communicating to our clients the importance of purchasing products that are made by hand. It is a marvelous process where we impart our creativity, our love, and a lot of dedication in order to be able to give our clients quality pieces." "