Our GlobeIn Premium Wrap
Hand wrapped with love, each gift comes with its own regional pattern, giving your gifts an international flair.
Premium gift wrap – $5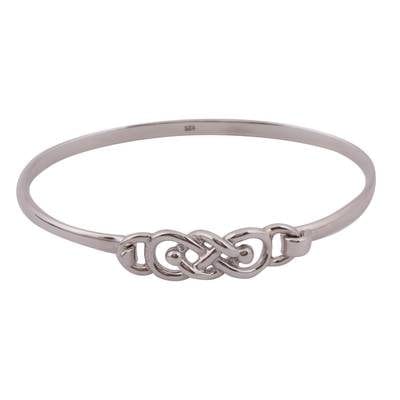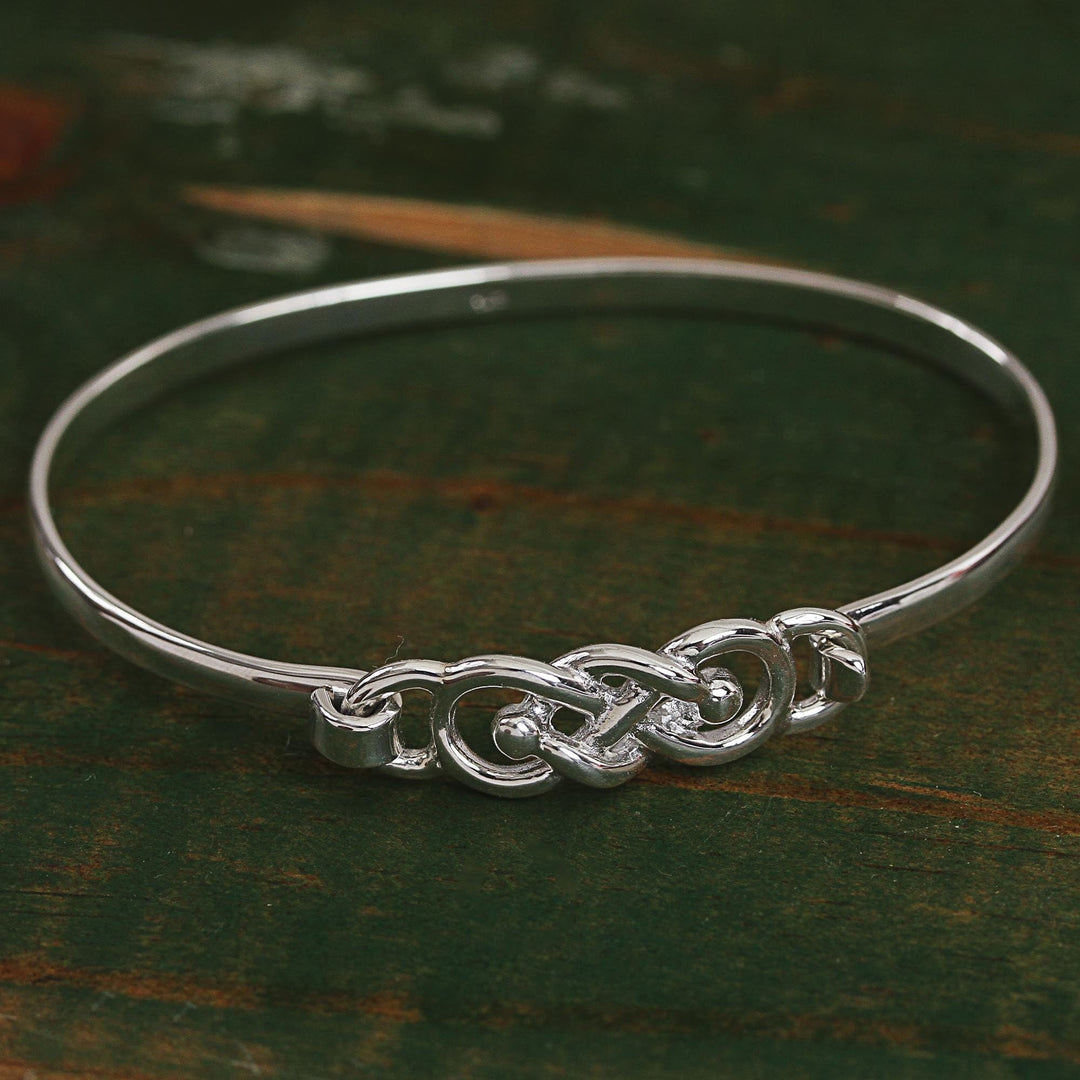 Sterling Silver Bangle Bracelet - Irish Knot
$86.00
Guest price
$68.80
Member price
Overview
Description
Inspired by Celtic motifs, intricate knot shapes are crafted from sterling silver to form the hook clasp of this bracelet. Mexican artisan duo Graeme and Philip Watson craft this bangle bracelet in the style of Taxco silversmithing.
Details
925 sterling silver
12 g
18.3 cm L x 0.9 cm W
Brought to you in partnership with NOVICA, our global artisan partner
* Due to the artisanal nature of this product, color and size may vary.
THE STORY BEHIND THE PRODUCT
Artisan Organization: Graeme and Philip Watson
Country: Mexico
Latest Update

"We have known you only a short time. But from the beginning, we loved the opportunity to show our jewelry and to make Taxco's silversmithing techniques even more well-known. We've managed to create a family workshop where we create designs of the highest quality, with many satisfied shoppers in different parts of the world.

"We work together as father and son. Philip coordinates the communications, and I feel very proud of that, Graeme says.

"One of the biggest challenges — and one that has shaped us — has been that, some years ago we lost a large part of our capital, and that nearly took us to bankruptcy. We had to close our workshop and start again from scratch. It was vital that we work together, my son and I.

"We have grown significantly. Our goal is always to provide quality jewelry. This is a goal that is always latent and requires direct communication with all of you.

"We are very grateful for your enthusiasm. We will continue to surprise you with beautiful quality designs that are a part of us."

Original Artisan Story

"My process begins with melting the pure silver that we purchase from providers in Taxco, alloying it with copper to give the metal a better consistency to work with. This is why it's called .925 sterling silver. Once the metal is smelted, the silver sheet is passed through a laminator in order to obtain wires, bands, etc. Once we have the metal and we are ready to work with it, the sheet is is trimmed and shaped, and and every part is polished. Bracelets and necklaces are assembled using wires that are half-round, square or triangular. We solder the silver using a gas blowtorch, giving forms to the jewelry. The sizes and product specifications are checked to see if any corrections are necessary. Once made, the jewelry is submerged in nitric acid to clean them and maintain their brilliance. After, if they have any gemstones, they are added according to the design. Finally, the pieces are polished by hand with cotton cloth on a polisher with a small motor and a special paste that smooths the surface and brings out the silver's shine.

"My collections are based on everything that surrounds me, such as nature and its shapes. Creating elegant and accessible jewelry has always attracted me, and embellishing someone with a personal touch is marvelous. One of the greatest challenges is maintaining the quality of our work, which has taken us many years to perfect.

"Today, I work with my son Philip, who is in charge of the technological and business aspects. We work with artisans from the region who show a great love for what they do every day. In this way, we preserve the traditions of silver in this magical place. We hope to continue consolidating our success with the creation of jewelry with my family.""