Our GlobeIn Premium Wrap
Hand wrapped with love, each gift comes with its own regional pattern, giving your gifts an international flair.
Premium gift wrap – $5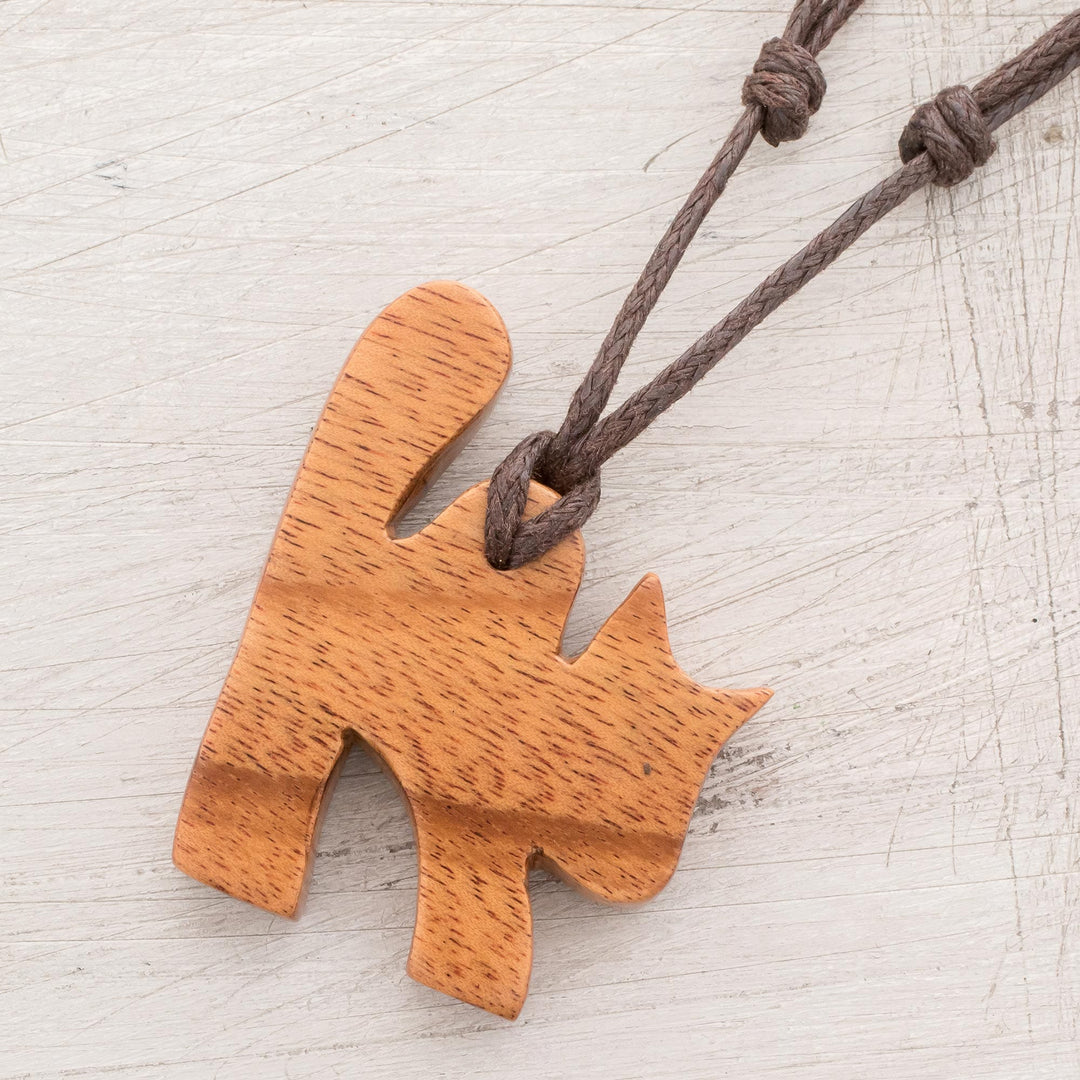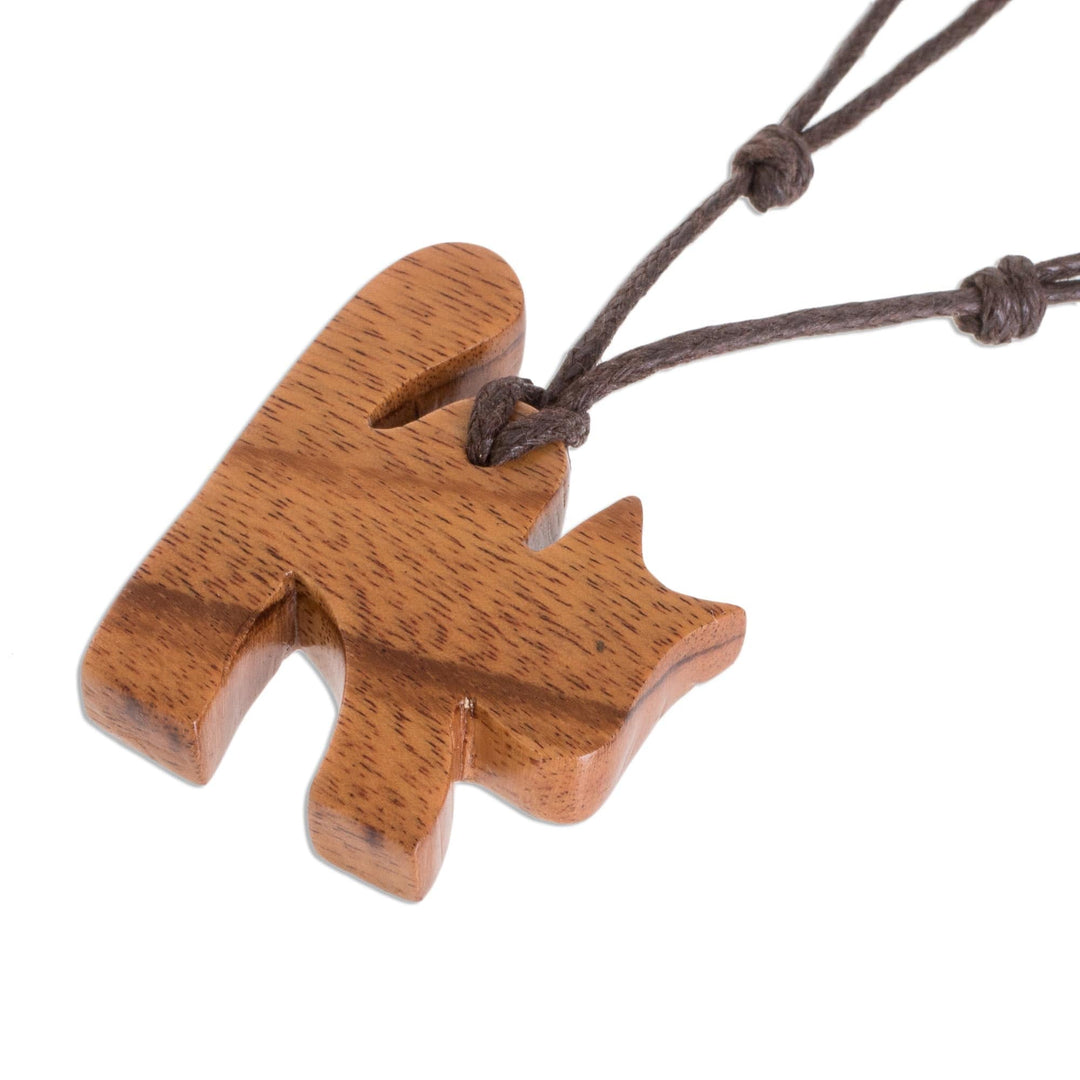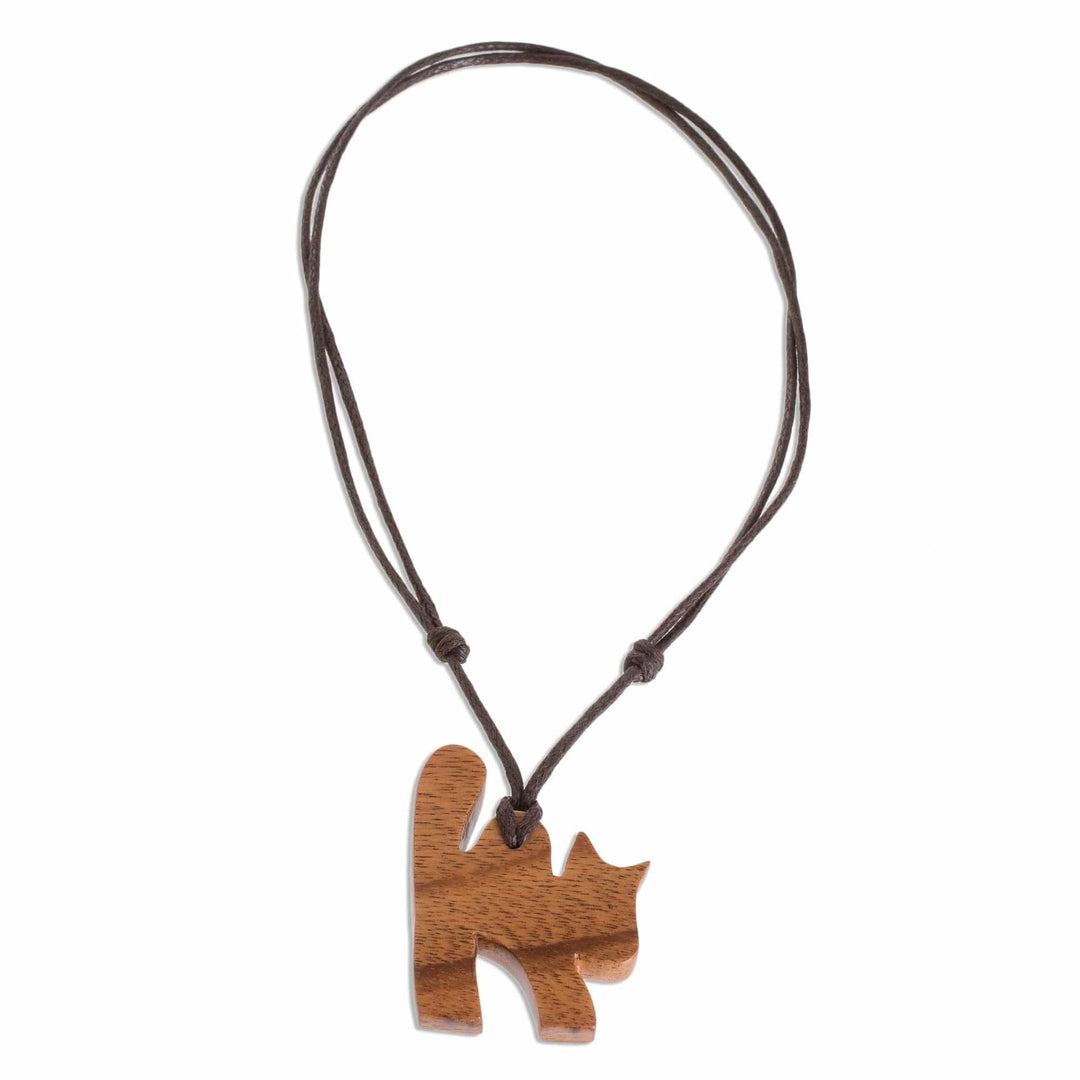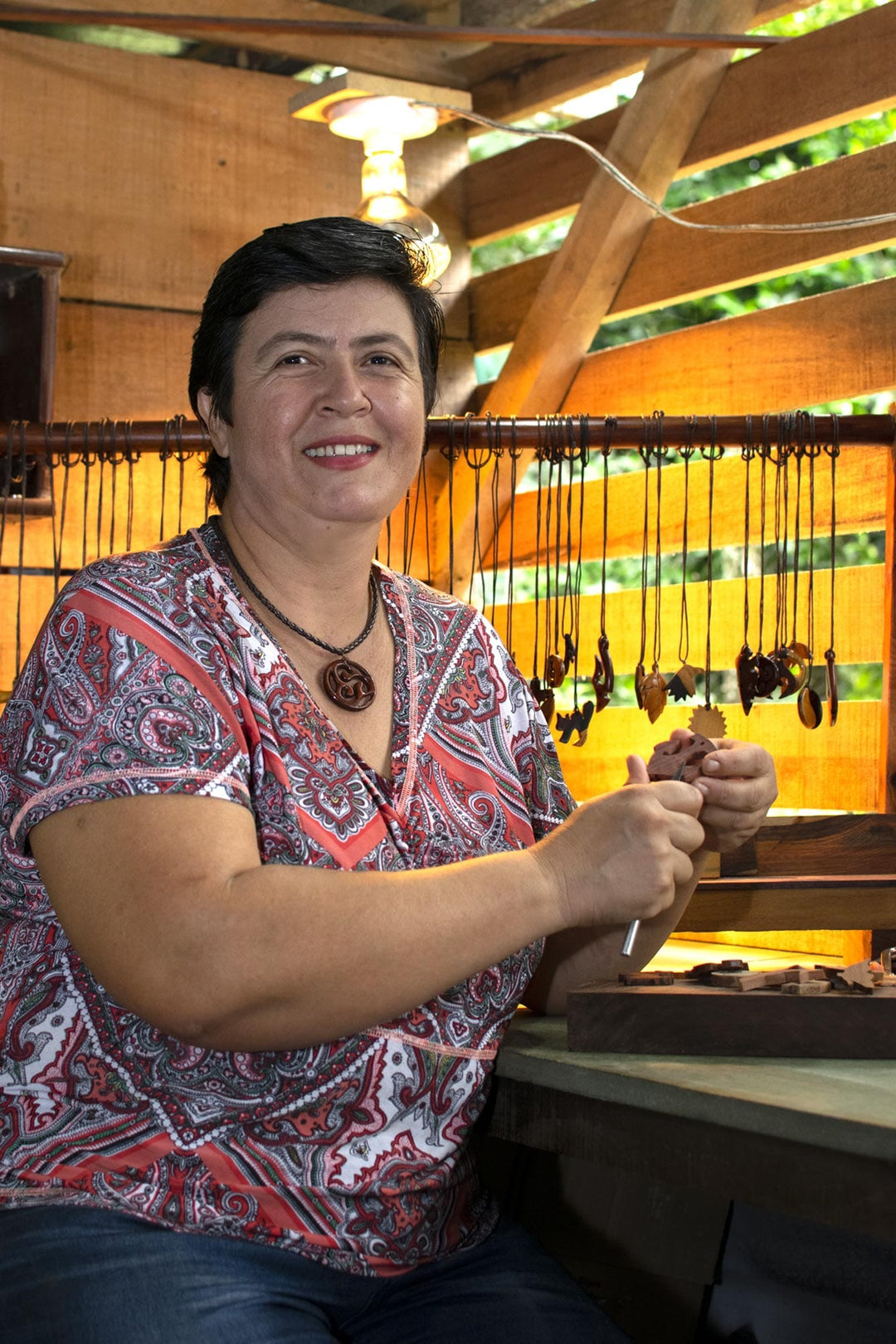 Jobillo Wood Cat Pendant Necklace - Jobillo Cat
$28.00
Guest price
$22.40
Member price
Available Premium Gift Wrap
You can optionally add Premium Gift Wrap into cart.
Learn more >
Overview
Description
Arching its back, a charming cat is hand-carved from a beautiful piece of jobillo wood, forming the pendant of this necklace from Costa Rica. Milagro Cascante designs and crafts this necklace, which circles the neck with an adjustable length of cotton cord.
Jobillo wood, cotton cord
0.12 oz
Necklace length: 14 inches min L - x 28 inches max L
Necklace width: 1 mm W
Pendant(s): 1.7 inches H x 1.3 inches W x 0.2 inches D
THE STORY BEHIND THE PRODUCT
Artisan Organization: Milagro Cascante
Country: Central America
"Hello everyone. My name is Maria del Milagro Cascante Carvajal. I was born in the province of Alajuela, Costa Rica. I attended primary and secondary school in the area where I lived and then I graduated with a Bachelor's in Cabinetmaking, which is a specialization of carpentry that is oriented toward the construction of furniture. Ever since then, I loved the art of making things from wood. Afterward, I went to the National University of Costa Rica, where I studied Computer Education.

"I got married in 1997, and from this union we brought forth new life, the reason for our strength and drive. We have three sons, two of whom are already adults, and one of whom is 10 years old. I worked in education for many years, but unfortunately I began to experience fibromyalgia, an illness that causes chronic muscle pain. Because of this, I retired from the education field to begin working from home, which helped me greatly reduce the pain from my illness.

"Ever since I studied cabinetmaking, I fell completely in love with wood and what you can make with it. Because of this, I create furniture from scratch, as well as restoring damaged or antique furniture, which I love. But, it always pained me to see all of the surplus wood, much of which did not have any other use. So, I began to create small pendants from the leftovers. The result was fascinating. Each small piece of wood became a little piece of art.

"My sons and my husband were always my support in all of the things that I have done. I love creating and letting my imagination soar; in this way I can also contribute to the income of my home. Sadly, my husband suddenly passed due to a heart attack in October of 2019. After 23 years of marriage, it has been a very difficult test for my children and for me. It is a gigantic void in our home, but today I have filled myself with the motivation to carry onward and work even more. I have a home to care for and maintain. With this work, I honor all those years that I shared with my husband and life partner who helped me carry on and was always my right hand. Thanks to those experiences, I am a hardworking, entrepreneurial woman with good principles and values imbued by my beloved parents. Now, my task is to transmit these values to my sons, who are my reason for living.

"I am thankful for the confidence placed in me through the purchase of my pieces. My customers should know for sure that each piece is made with a lot of love and dedication, that each one carries a history, and that we also take care of the natural environment, by giving waste products new opportunities." "