Our GlobeIn Premium Wrap
Hand wrapped with love, each gift comes with its own regional pattern, giving your gifts an international flair.
Premium gift wrap – $5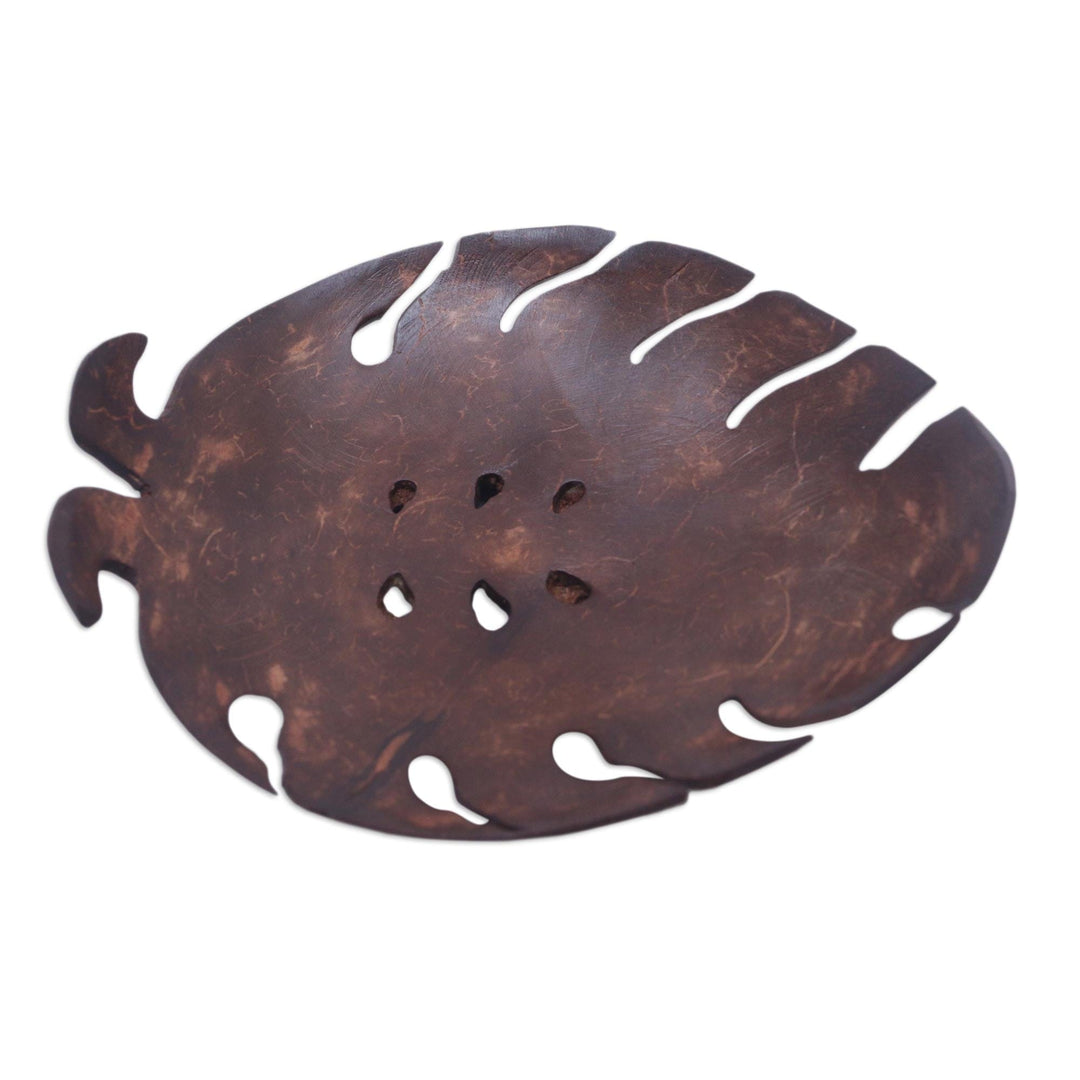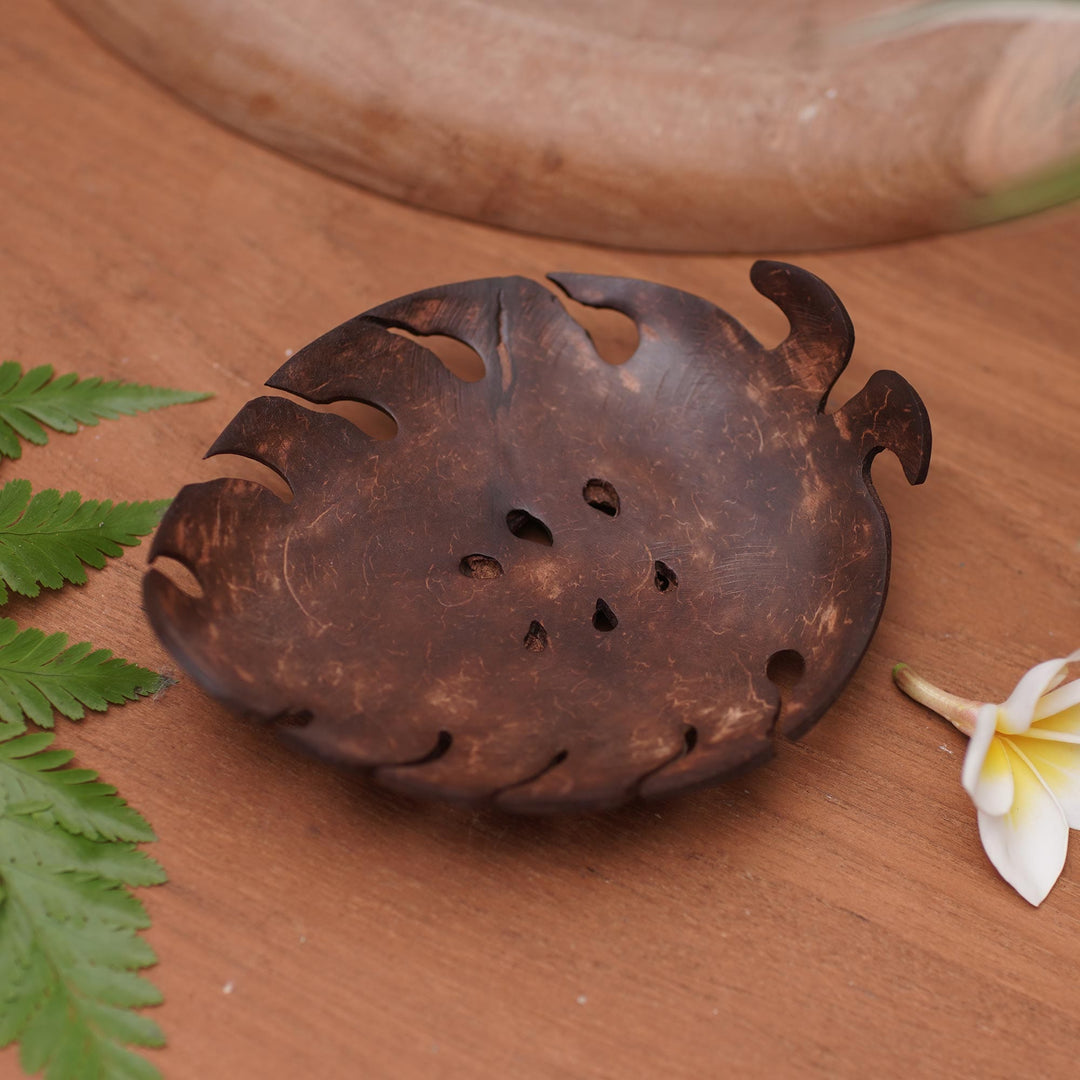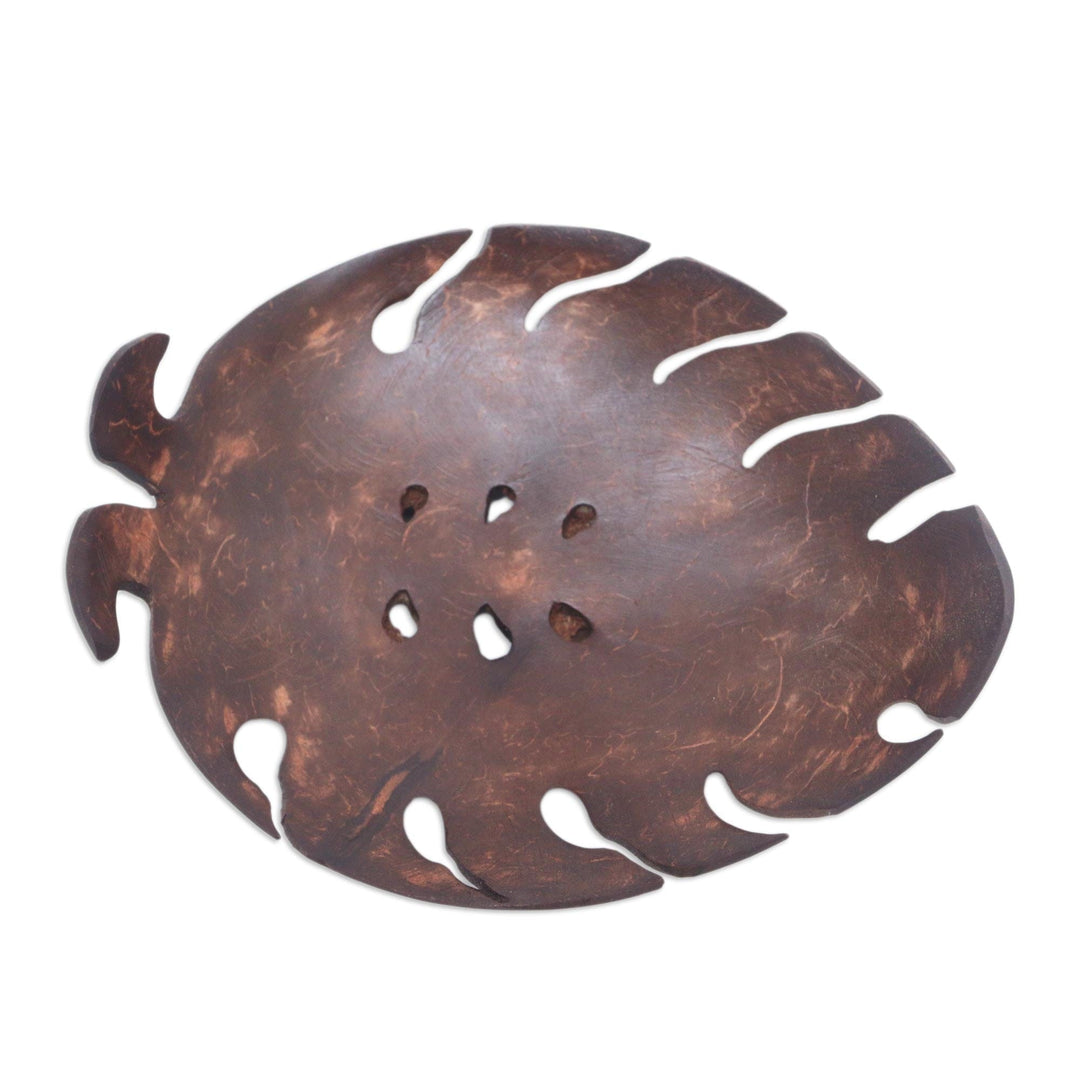 Handmade Tropical Leaf-Themed Coconut Soap Holder from Bali - Little Monstera
$22.00
$0.00
Available Premium Gift Wrap
You can optionally add Premium Gift Wrap into cart.
Learn more >
Overview
Description
This soap dish features Monstera deliciosa or Swiss cheese plant-inspired drainage holes that keep bar soap dry and easy to use. Balinese artisan Sindhu Nata chooses to create this soap dish from coconut shell, which is plentiful as a byproduct of coconut harvests and durable thanks to the favorable water resistance properties that exceed those of other biodegradable materials.
Coconut shell
0.61 oz
1.2 inches H x 5 inches W x 3.9 inches D
THE STORY BEHIND THE PRODUCT
Artisan Organization: Sindhu Nata
Country: Bali and Java
"My name is Sindhu Nata. I was born into a family of craftsmen. My mom and dad are some of the artisans on Novica. Watching them make crafts from childhood made me interested in art. I grew up in a warm family; my childhood was full of stories, play, and art. My village is very comfortable for socializing, maybe because Guwang Village, Sukawati is an art village where most of the people work as craftsmen and handicrafts sellers.

"The hard work of my parents made my childhood far from lacking. But that didn't make me lazy. I was still educated independently and disciplined by my parents. Since childhood, I have often helped my parents sell handicrafts. Maybe that's how I fell in love with arts and crafts. Initially, I started designing new stuff. But often the designs that I produced look weird and funny and even made people laugh at them.

"All my designs have special meaning to me. But my most interesting work is carving facial expressions because it is quite difficult but always an exciting challenge. Most of my ideas come from unique things around me like Balinese carvings and even the funny faces of traditional Balinese comedians. I work with the help of my father and mother. They give me a lot of input both in design and workmanship. The main raw material that I use in my work is coconut. The use of coconuts in works of art makes the economic value of coconut higher. So the gardens planted with coconut trees are no longer converted for economic reasons.

"'No matter which path we take, the final destination is always home'. From that quote, I remember that home and family will always be my reason to work hard. Thank you for introducing my parents to Novica and even guiding me to start and join Novica. Hopefully, in the future, my craft designs can be marketed to a wider market." "