Our GlobeIn Premium Wrap
Hand wrapped with love, each gift comes with its own regional pattern, giving your gifts an international flair.
Premium gift wrap – $5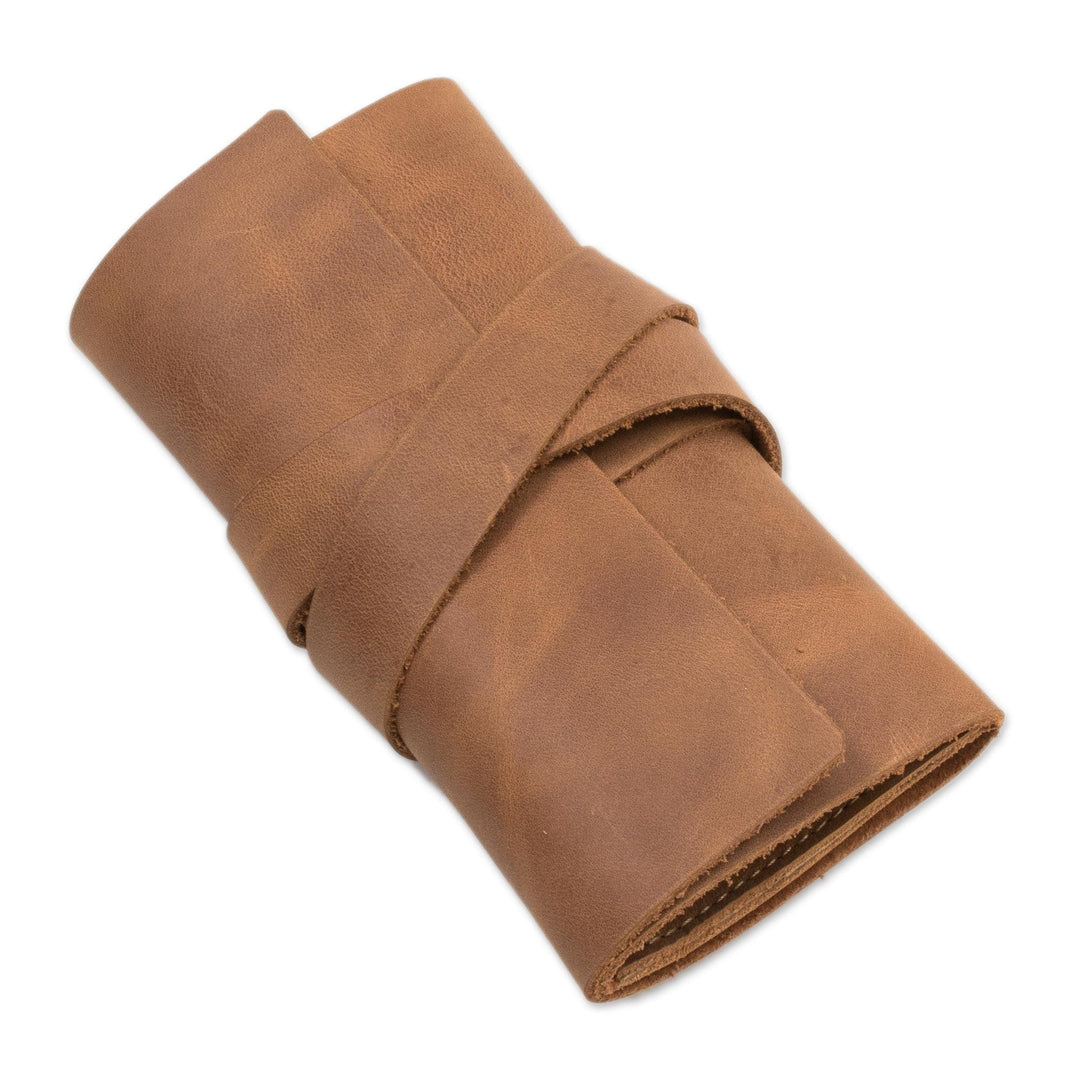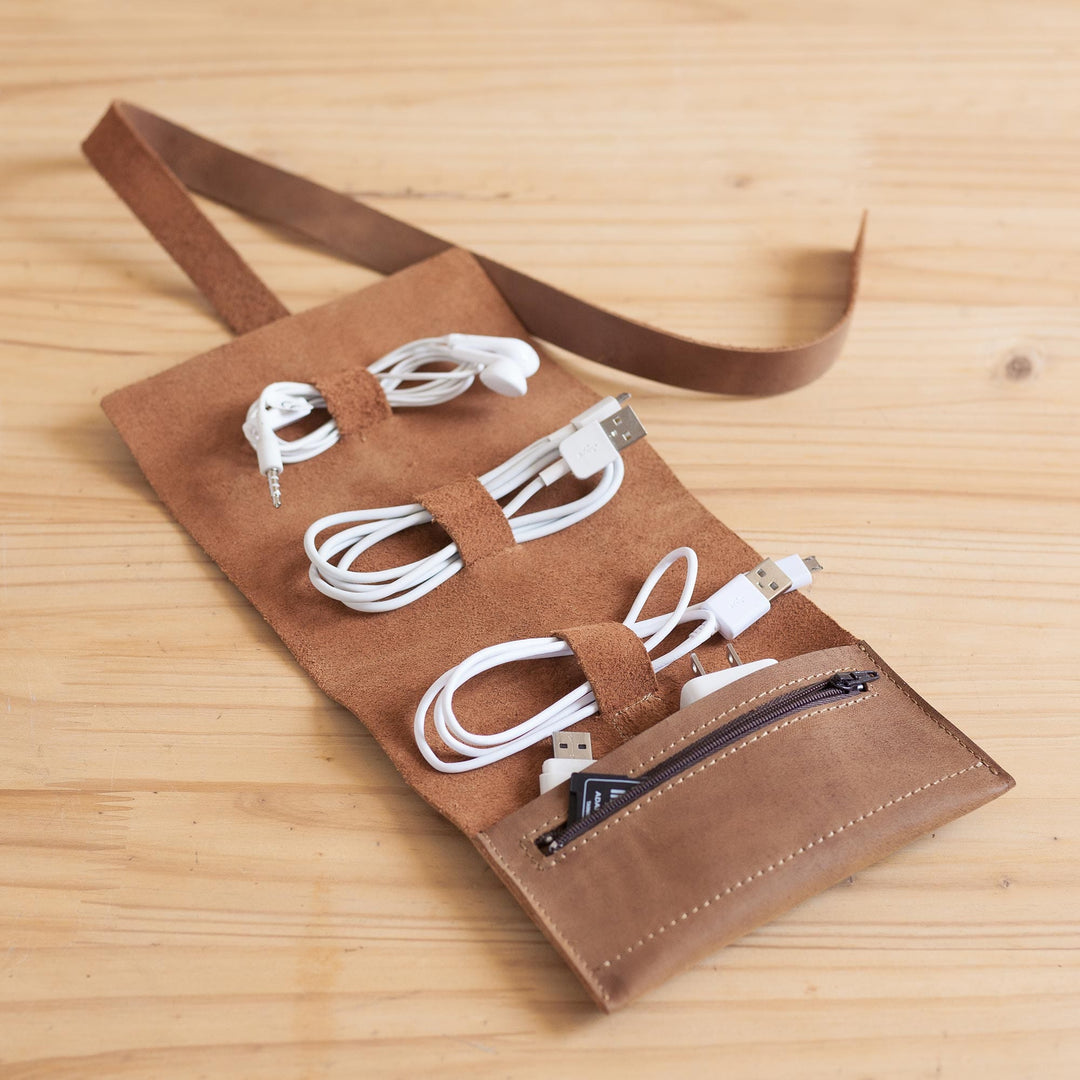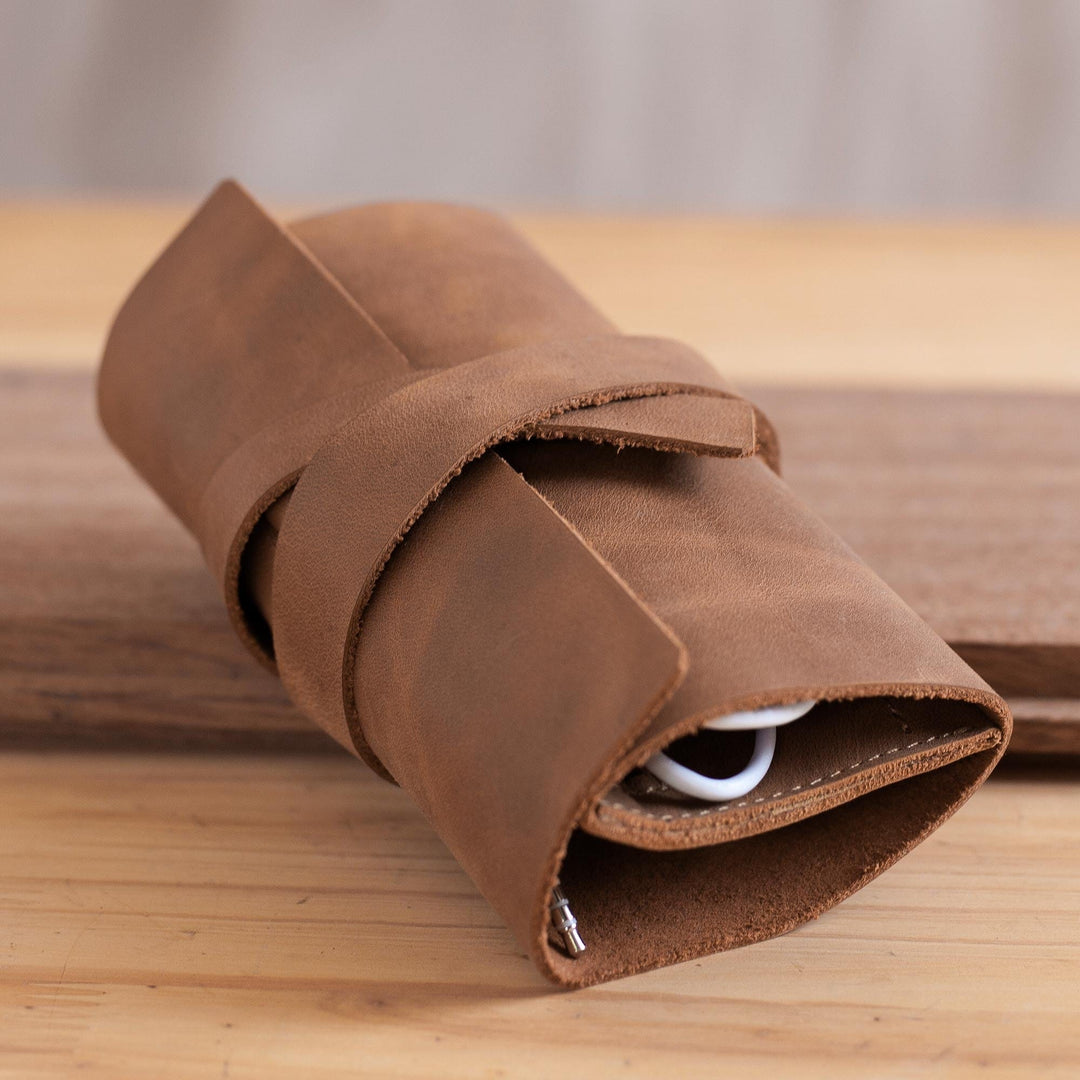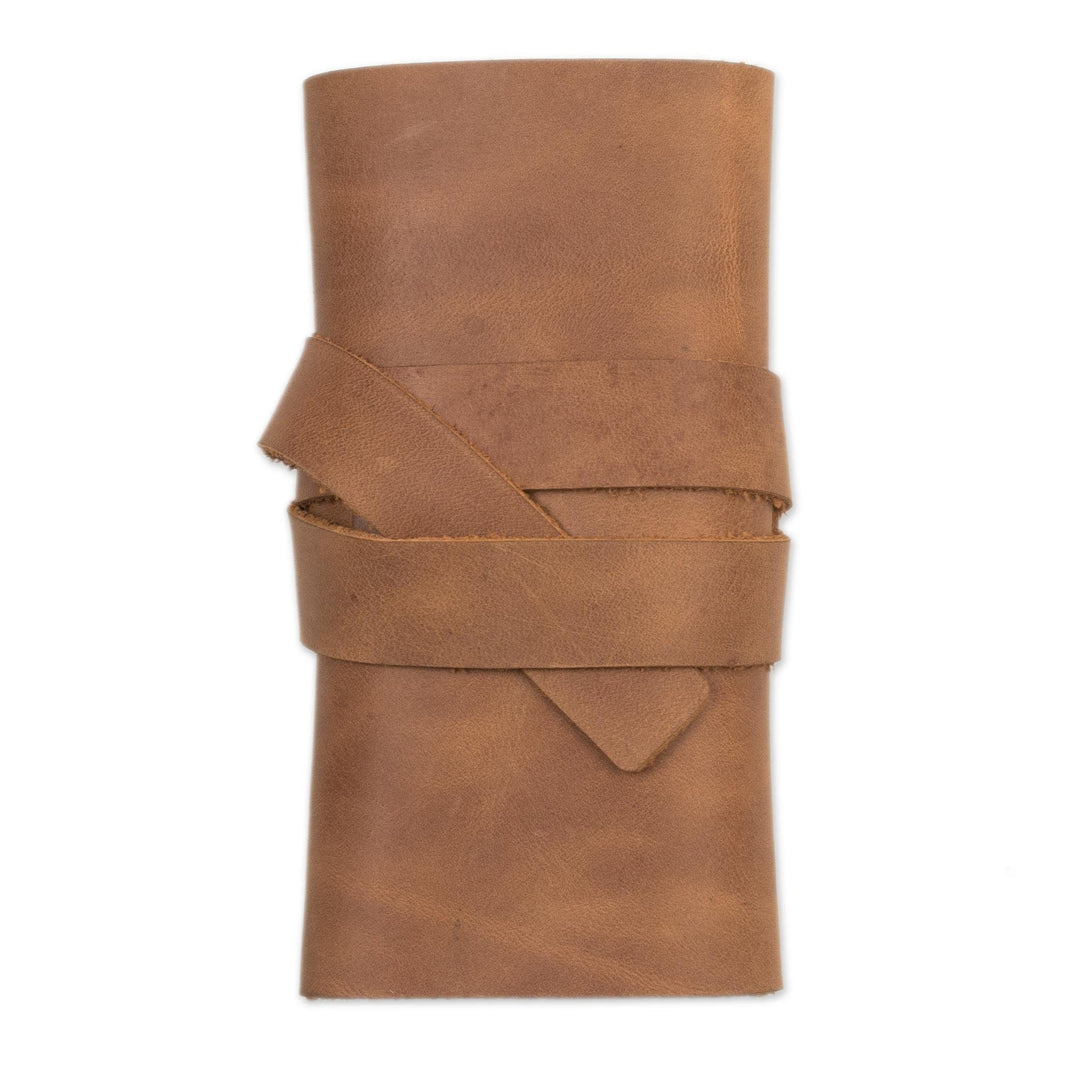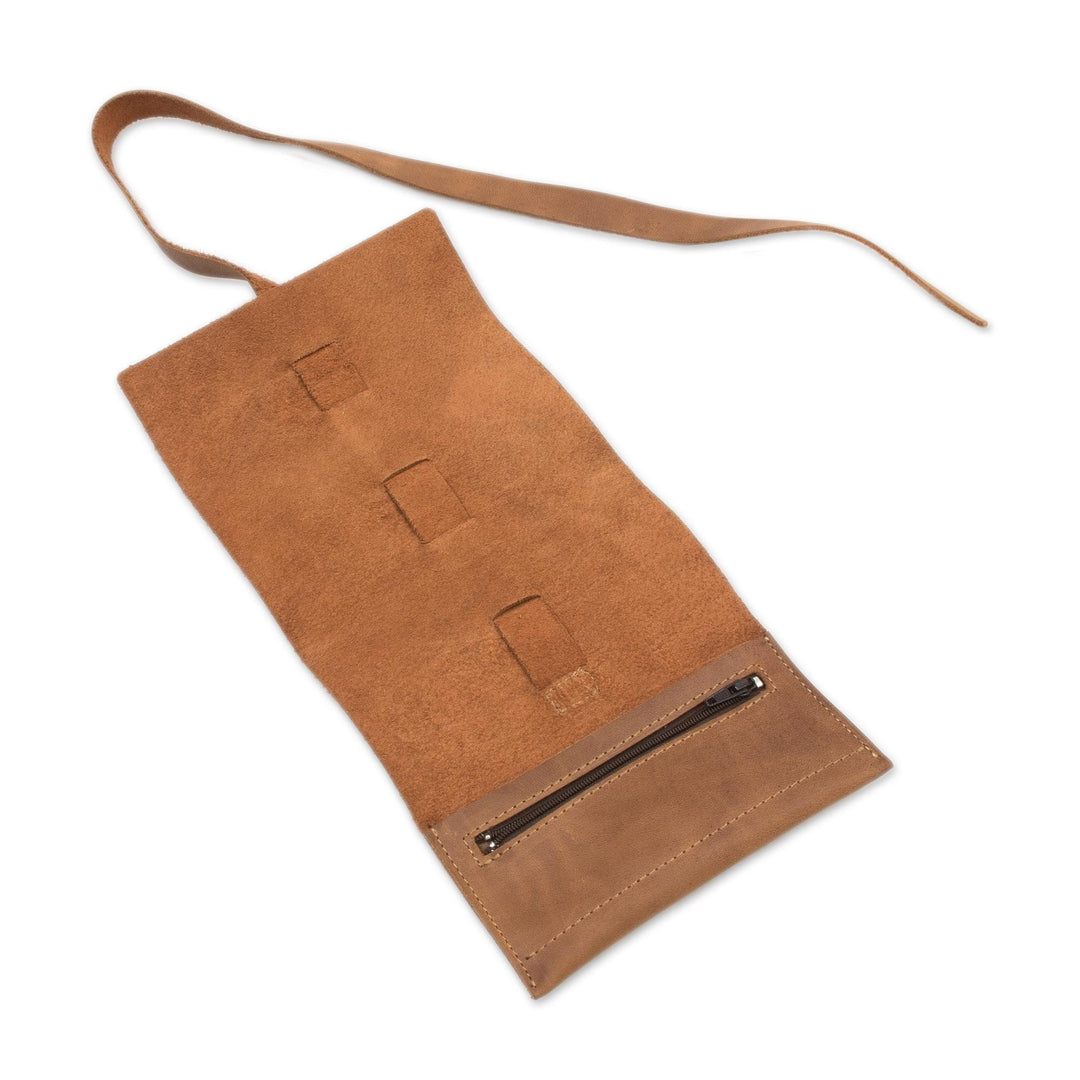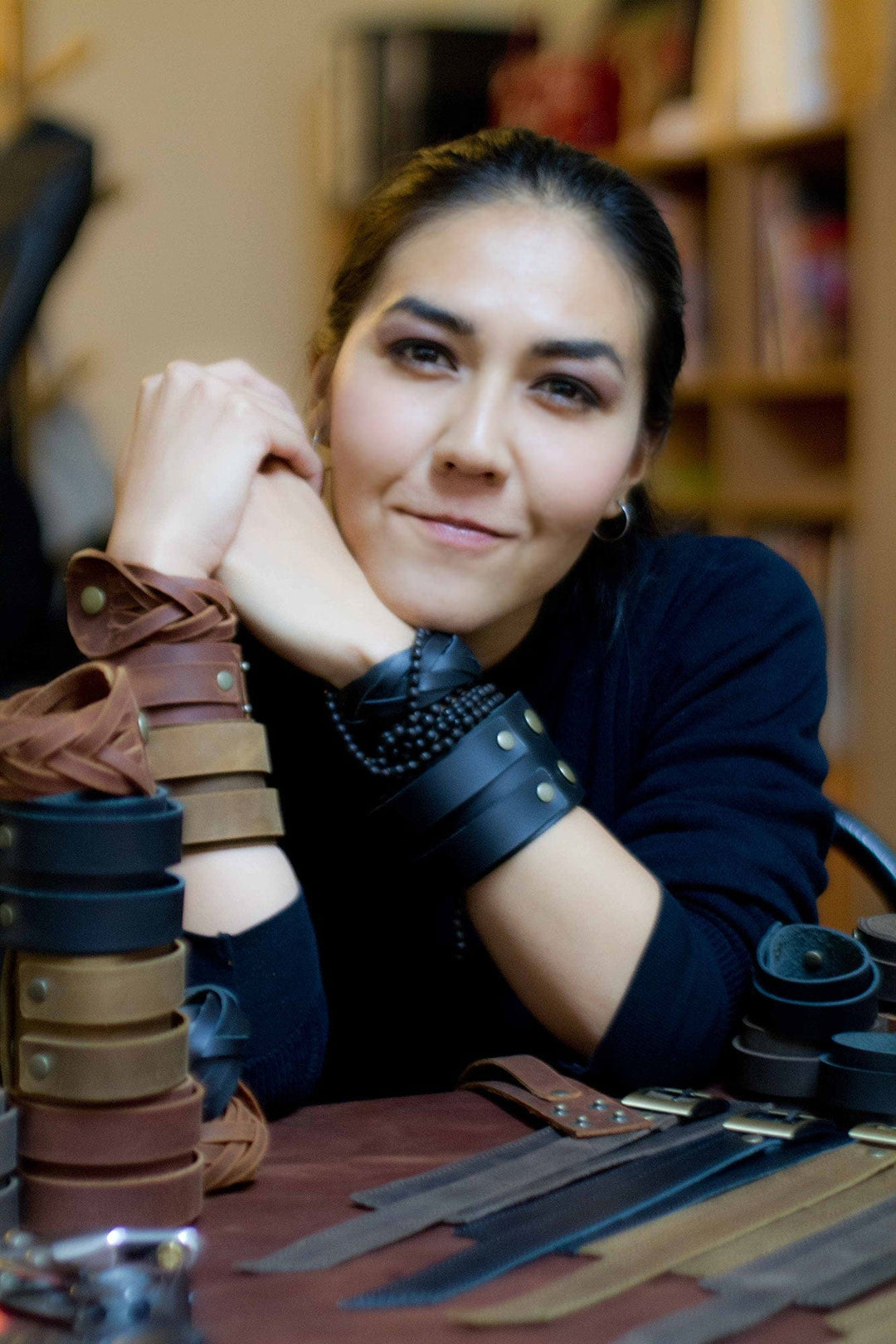 Handmade Leather Cable Case - Rugged Modernity
$84.00
Guest price
$67.20
Member price
Overview
Description
Store your electronic accessories in style with this rugged case from Peru. By Patsy Chang, it is handmade from brown leather with a strap that can be wrapped around it to keep it closed. This case opens to an unlined suede interior, with three straps for holding cables and a zipper pocket for smaller accessories.
Leather
0.10 lbs
Closed: 3.1 inches H x 6 inches W x 1.2 inches D
Open: 12.3 inches H x 6 inches W x 0.2 inches D
Strap(s): 23 inches L x 0.8 inches W
THE STORY BEHIND THE PRODUCT
Artisan Organization: Patsy Chang
Country: Andes
"I was born in Lima on November 12, 1987, where we lived until I was three. Because of work, my parents went to Japan and left us with my maternal grandmother. At the age of five, I joined my parents in Japan, where I finished primary school and part of high school. I returned to Peru when I was 14, where I finished school, then studied fashion design.

"My father was a self-taught graphic artist and my mother, a social assistant.

"I became involved with leather work due to my father's influence, as he liked all things artisanal and crafted by hand. As time went by, I realized this is something I really enjoy.

"I actually began doing leather art as a girl. My mother tells me that I loved to draw. As I grew older, I explored all kinds of crafts, trying things I'd never done before. I made a stuffed rabbit, and a scarf. I'd help my father put things together, whether it was a piece of furniture or something around the house that needed fixing, like painting and upholstering a chair.

"Because he was self-taught, my father was constantly creating, doing all kinds of crazy things and I always observed him at work, and listened to his advice. Sometimes, I'd even participate in his nutty projects and it was a lot of fun.

"As a girl, I liked listening to music, especially while I was drawing. Of course I liked to play. In Japan, people play a lot of video games and the parks are often empty. But I loved to go to the park, run and play in the dirt and observe the plants, the bugs and uniquely shaped stones.

"When I returned to Peru in high school, I won a scholarship for a course in aluminum pictures in the Cultural Peruano Japonés. By the time I graduated, I was sure I wanted to study something related to design, but I didn't know exactly what. After taking a course in silk-screen printing, I decided to study fashion design and couture because it seemed to cover so many areas. I could draw and create not only apparel but also accessories such as handbags, bracelets, lingerie, earrings necklaces, backpacks and more.

"Once, when I just started out, I used a fabric that was too light for the design and buttons that were too heavy for the material. The garment looked good on a hanger but not so much when it was worn. I put my design for sale in a couple of boutiques and, several months later, I was out shopping with some friends. We saw my exact same design for sale in another shop. They had copied it perfectly, even my mistakes. My friends fell apart laughing. I admit, I was annoyed at first, but someone liked my design enough to copy it just the way it was.

"Today, I like a lot of things. I still enjoy drawing and listening to music but I've come to love travel. I think there's something magical to be discovered in every province, something different — the people, the energy, the customs. I think they're beautiful and I'd love to be able to visit many, many places.

"We all have challenges in life, our difficult moments. For a while, I lived alone with my older sister. She was 25, I was 17. That was a really tough time for me. My sister was a university student and I was in junior high. She didn't have much free time, so I took care of the house. Instead of being a teen like everyone else, I became a kind of substitute mother.

"It wasn't easy in Japan, either, where I was bullied at school for many years. But every day I tried harder and set the goal of tolerating it and one day showing that I was a valuable person. I participated in art contests and math competitions. Sometimes the school directors came to congratulate me on my performance in school and in the contests. Little by little, the bullying lessened, as I'd hoped it would.

"I like to try new things. Although it's not my area of expertise, I've built furniture, and even designed it with exact measurements. I had the wood cut and assembled the piece myself. In general I like almost everything a little, and am always ready to try something new. I enjoy putting myself to the test and achieving what I set out to do. It feels nice to be able to say, 'It was difficult, but I did it!'

"I'd describe my art as something easy to use, something durable and timeless, with much character and always with a style of its own.

"I find my motivation in the smiles of people who buy my handcrafted designs, in seeing that something I've created can give someone a moment of happiness. I try to transmit a sensation of warmth, affection, fun and joy through my work. That's how I imagine it and what I hope to convey in return.

"Through my designs, I can express my ideas, my feelings and my personal vision of the world.

"As a designer, my greatest challenge is still underway. I want to become known for my work. I want people to seek out my designs and I want them to leave with a big smile after purchasing my work. I want to create things so special that the least likely shopper will want them.

"Everything I make is crafted with love and dedication. I want to thank each of you who choose my designs and I hope you can feel my affection in every one. I welcome your suggestions and hope you like my work.""