Our GlobeIn Premium Wrap
Hand wrapped with love, each gift comes with its own regional pattern, giving your gifts an international flair.
Premium gift wrap – $5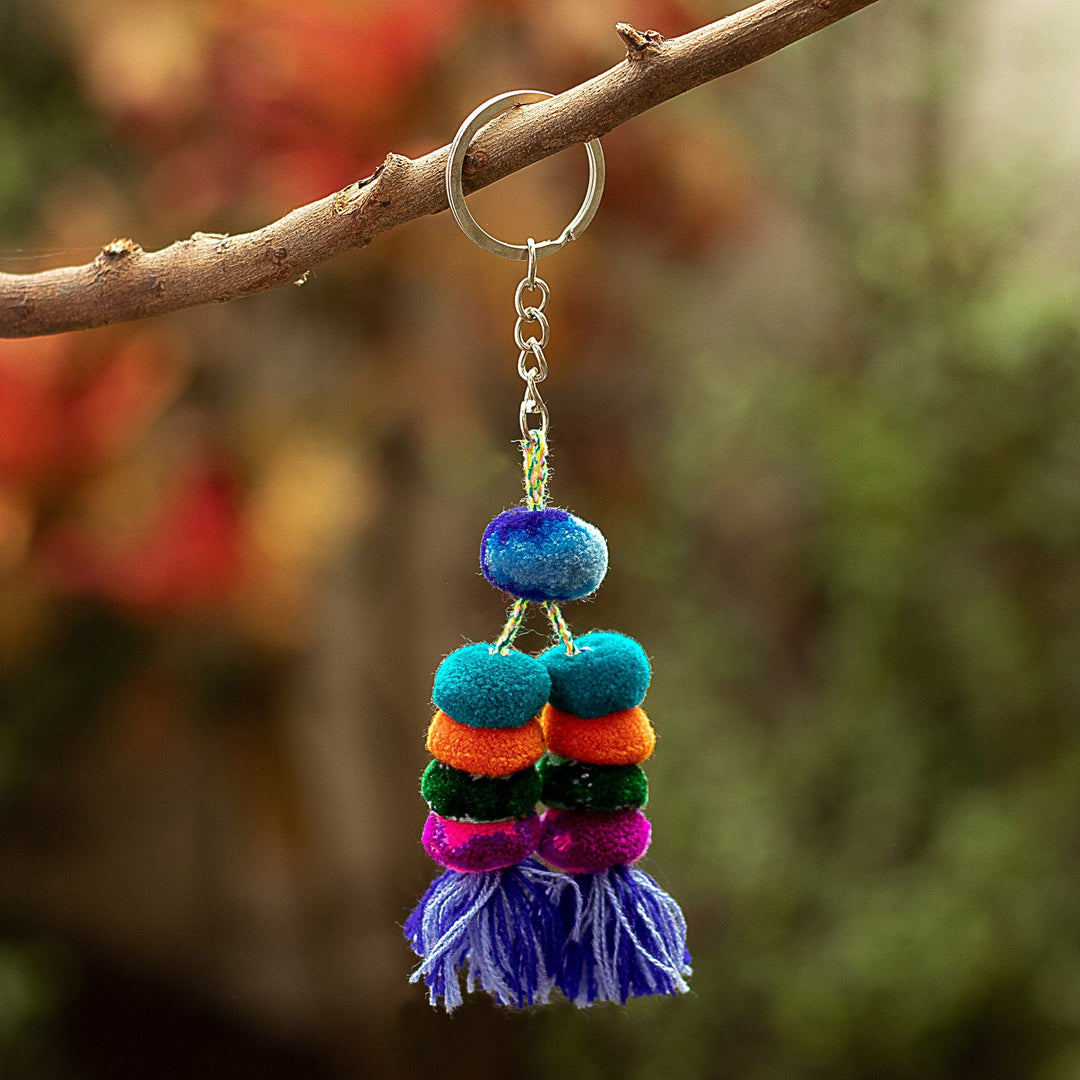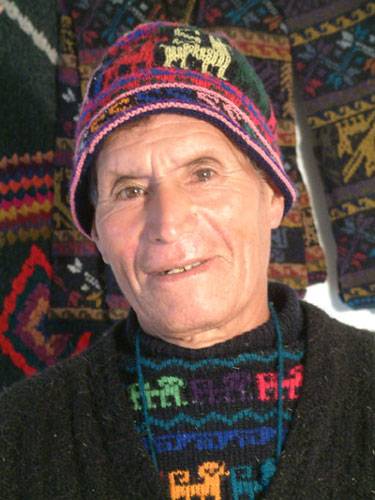 Pompom Keychain - Colorful Tails
$21.00
Guest price
$16.80
Member price
Overview
Description
Inspired by Andean culture, Peruvian artisan Sebastian Alayna Condere handcrafts this gorgeous pompom keychain in a stylish color palette. This colorful acrylic and brass keychain holds the essence of Sebastian's beloved Huancavelica in its vibrant design and playful tassels.
100% acrylic, brass
0 oz
3.7 inches H x 1.6 inches W x 0.8 inches D
THE STORY BEHIND THE PRODUCT
Artisan Organization: Sebastian Alayna Condere
Country: Peru
"I was born January 20, 1933 in the Yauli district of the Comunidad de Ambato in Huancavelica. From my childhood on, I saw the people of my village create wonderful things with their hands. My grandparents, then parents, thus from generation to generation this story followed its course.

"I come from a humble family and for us, handicrafts are a part of our lives, enabling us to support our families and bring home a little money. We lived in a small and simple house. Thanks to our textiles, we've been able to build brick walls and make it a little more secure. We are a family that is supportive of one another. We all belong to one single unit. I give thanks to God for being able to get ahead and reach a market for my work.

"My wife also knits. I love colors – the combinations and their happiness is part of life for people from Huancavelica.

"In our town, we've formed associations that have helped our work reach many people from outside the village. We work hard day by day so that our history reaches beyond borders. Then our textiles can be recognized in every corner of the world.""