Our GlobeIn Premium Wrap
Hand wrapped with love, each gift comes with its own regional pattern, giving your gifts an international flair.
Premium gift wrap – $5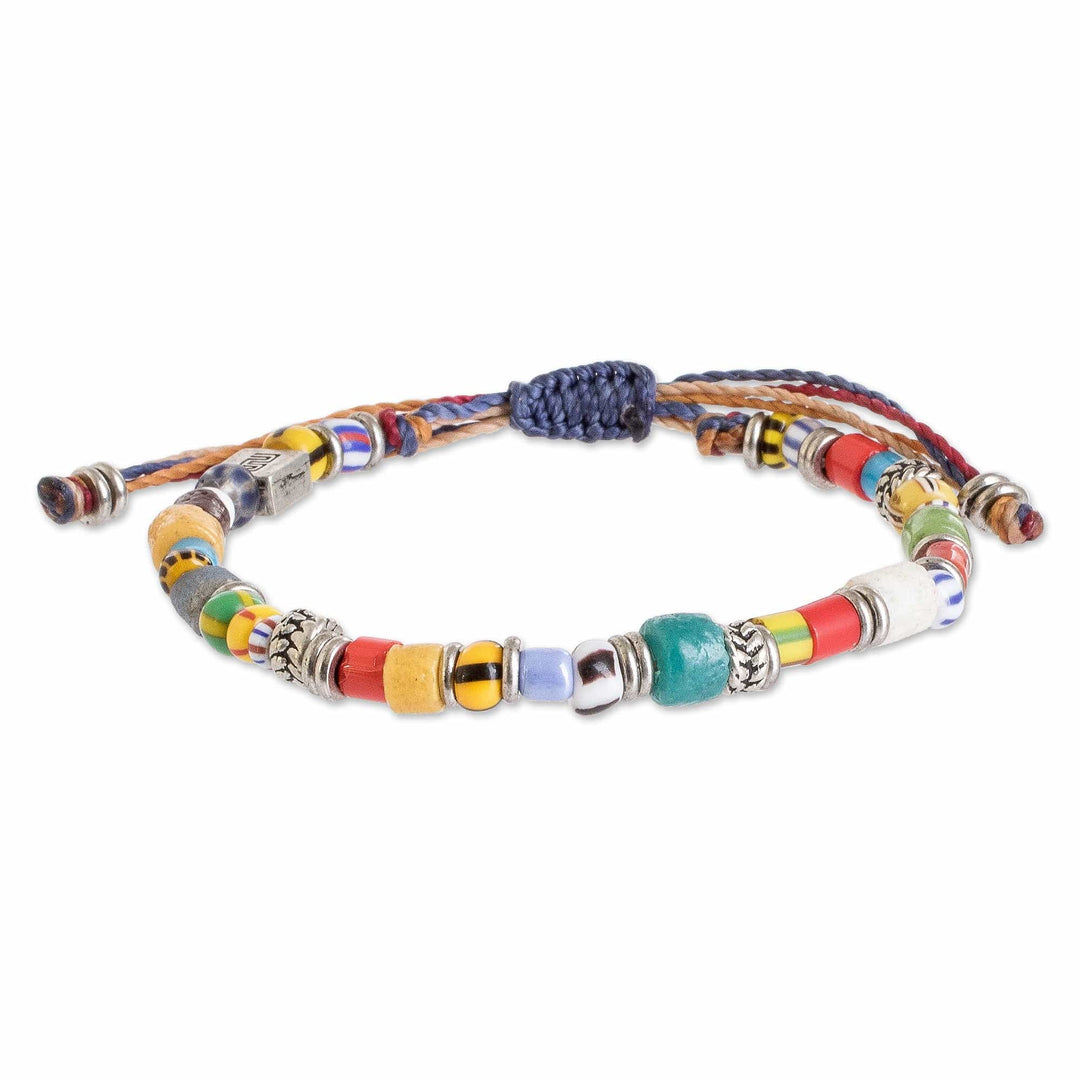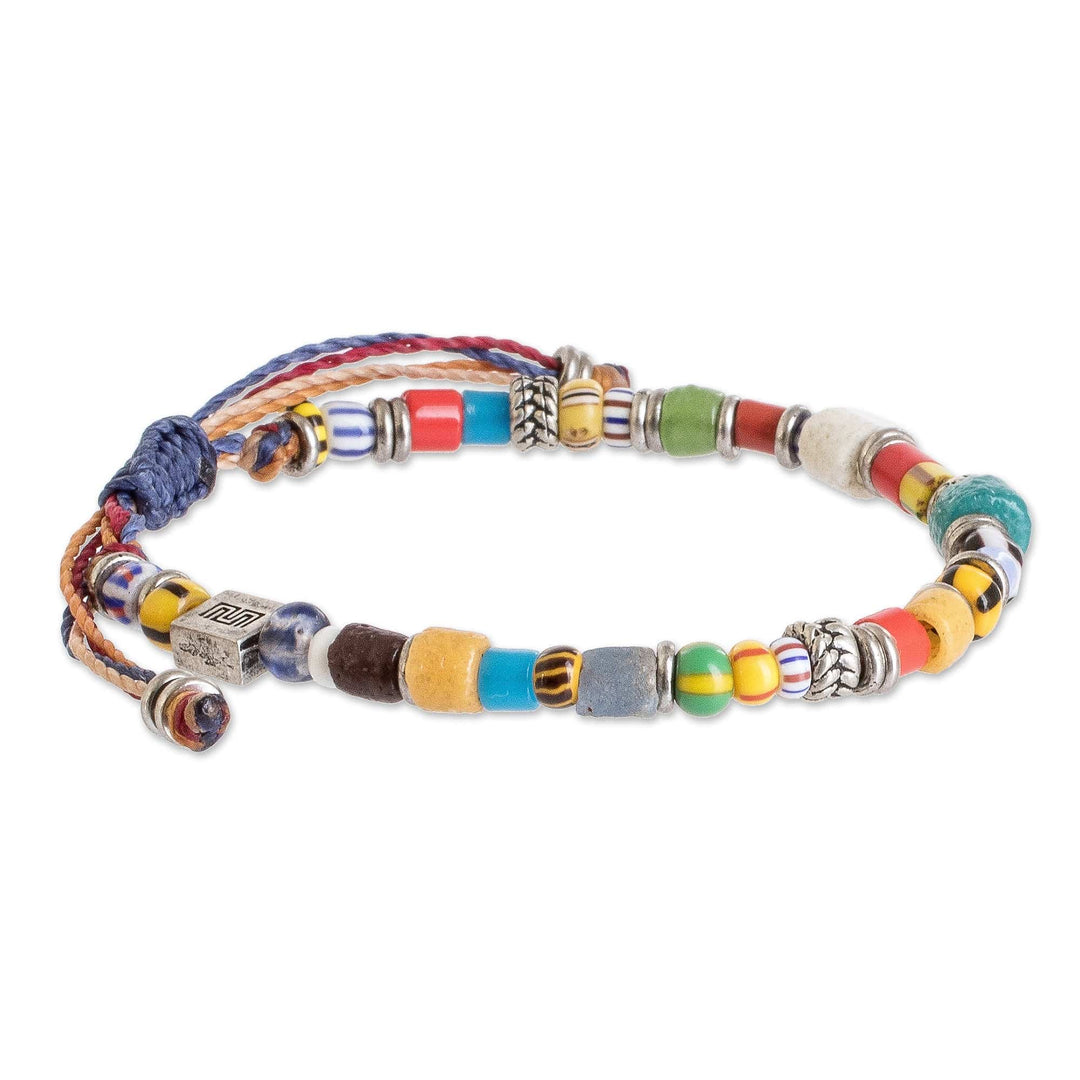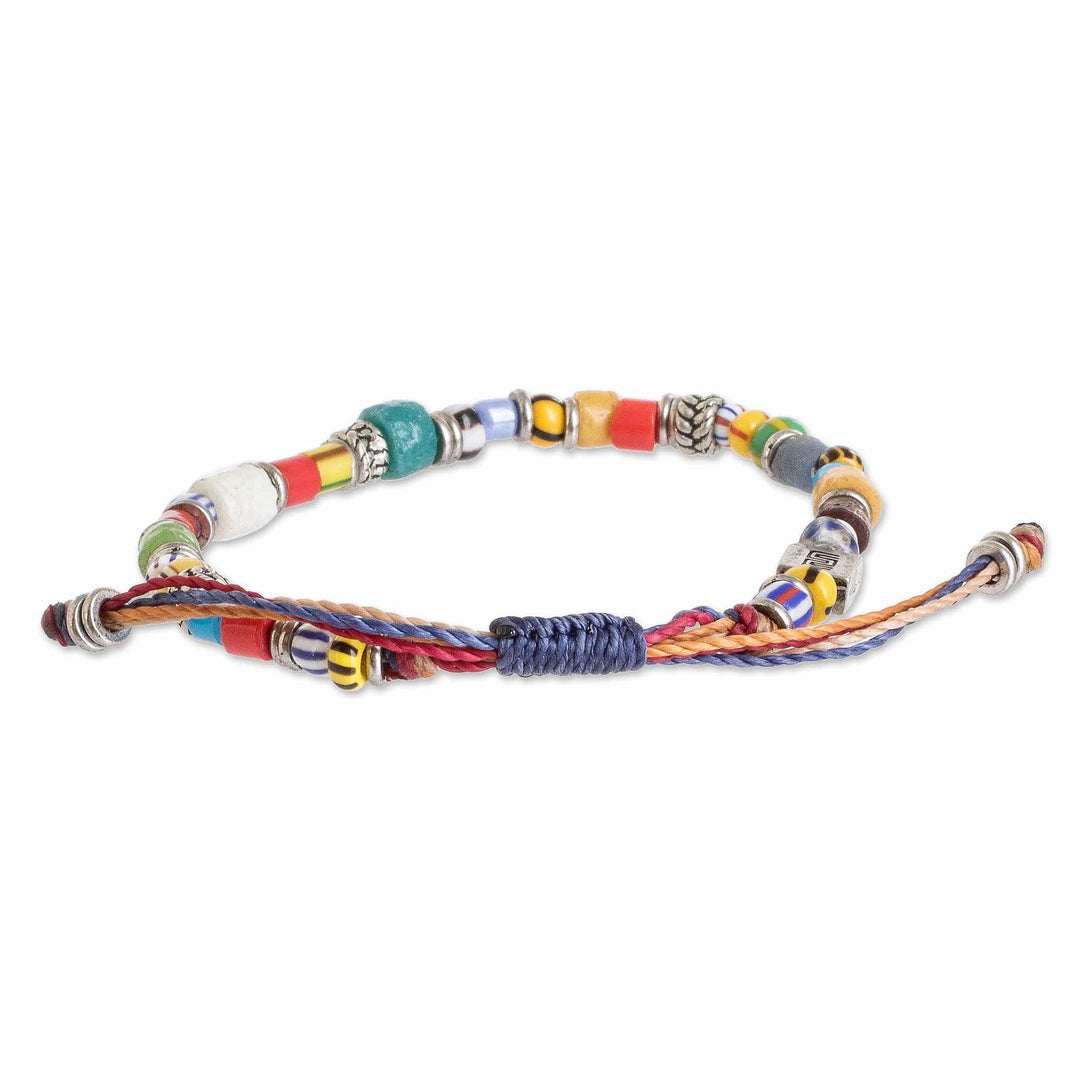 Handcrafted Multicolor Glass Beaded Bracelet from Guatemala - World Citizens
$43.00
Guest price
$34.40
Member price
Available Premium Gift Wrap
You can optionally add Premium Gift Wrap into cart.
Learn more >
Overview
Description
A myriad of colors and patterns represent citizens of the world united in a cheerful design crafted by artisans of the Wakami Association from Guatemala. Working with a waxed polyester cord and glass beads, they handcraft a chic bracelet with Zamac accents for a shiny look, equipping the accessory with a sliding knot.
Glass beaded, Zamac, waxed polyester cord
0.15 oz
6 inches min L - x 9 inches max L x 0.2 inches W
THE STORY BEHIND THE PRODUCT
Artisan Organization: Wakami
Country: Central America
Maria Pachecho is a Guatemalan entrepreneur who has dedicated her life to helping many communities in her country.

She graduated with a degree in biology, then won a scholarship to study agriculture in New York. When she graduated, she returned to Guatemala to launch the social-benefit projects that interested her so much.

"After working in refugee camps and in communities suffering extreme poverty, I saw children die because their parents couldn't afford to buy the saline solution needed to save their lives. And at that moment, I visualized a perfect planet where happy people lived in a happy world," she confides.

As a model for this dream, she decided to create Wakami, a Kaqchikel Maya word meaning "it already is."

"In our group, we believe that our individual dreams are powerful and that collective dreams are unstoppable.

"We began our journey in the villages of Guatemala, in remote locations where there were big dreams and few opportunities. The people there told us, 'If you can sell what we make, we can do the rest. What we need is a source of income.' This is why in Wakami, we decided to create beautiful designs that would represent an important part of the dreams and necessities of so many artisans here."

Wakami is a social system that connects rural communities with global markets to generate income and transform circles of poverty into circles of prosperity. We implement the methodology of inclusive business models that, through training, incubate, establish and strengthen cottage industries led mainly by women. We benefit more than 500 women in distinct communities, improving their families' nutrition and increasing the level of education for their children.

We are the citizens of the world.
We believe that a better world is possible, that global change begins at home.
We dream of living in a world of unity, of equality. A world of connection.
We believe in the power of dreams and we know that collective dreams are unstoppable.
We choose to live a life of purpose and we know that our actions build the world in which we want to live.
We know that when we collaborate with others, everything is possible.
We believe in peace, in gratitude, in purpose, in hope.
We are the citizens of the world."