Our GlobeIn Premium Wrap
Hand wrapped with love, each gift comes with its own regional pattern, giving your gifts an international flair.
Premium gift wrap – $5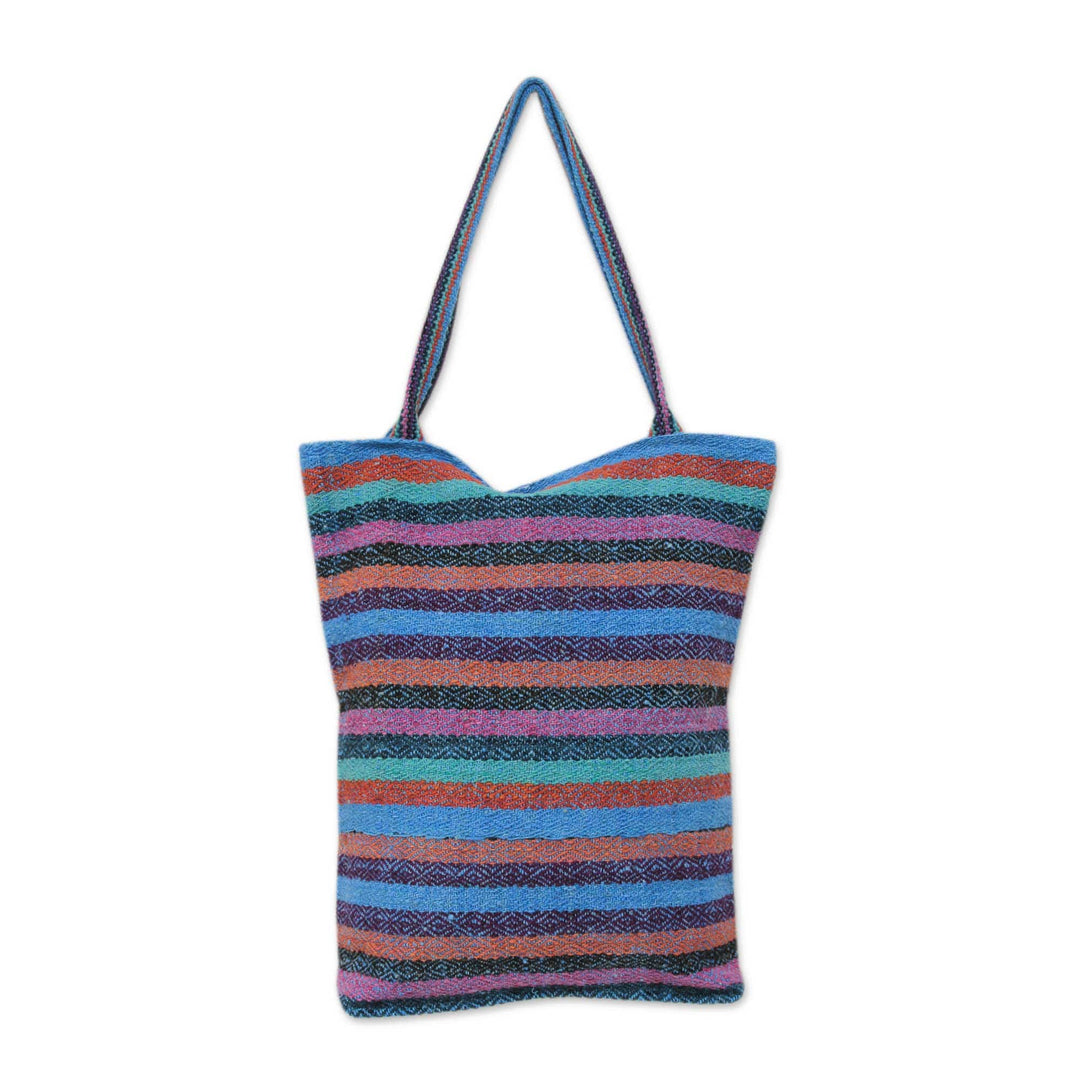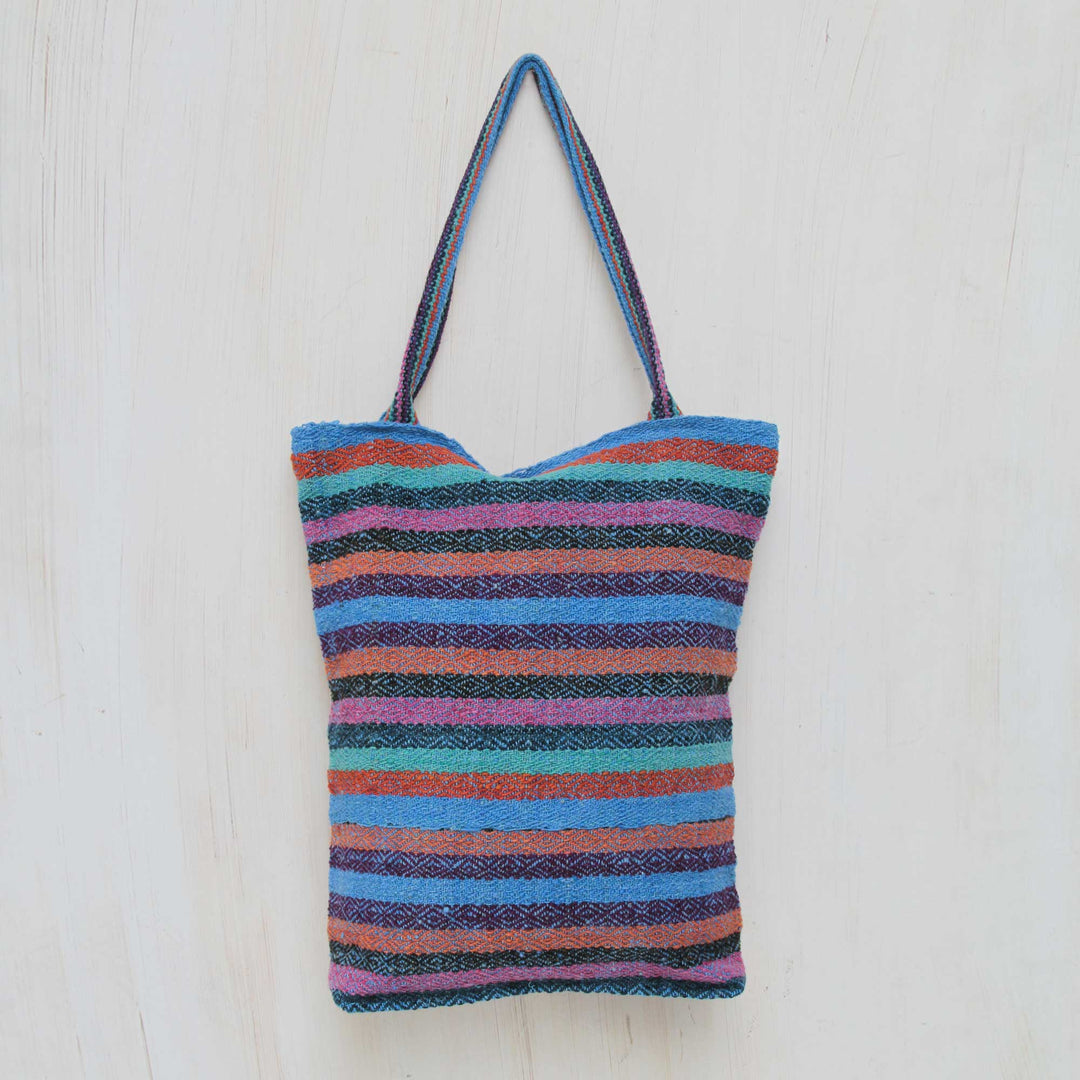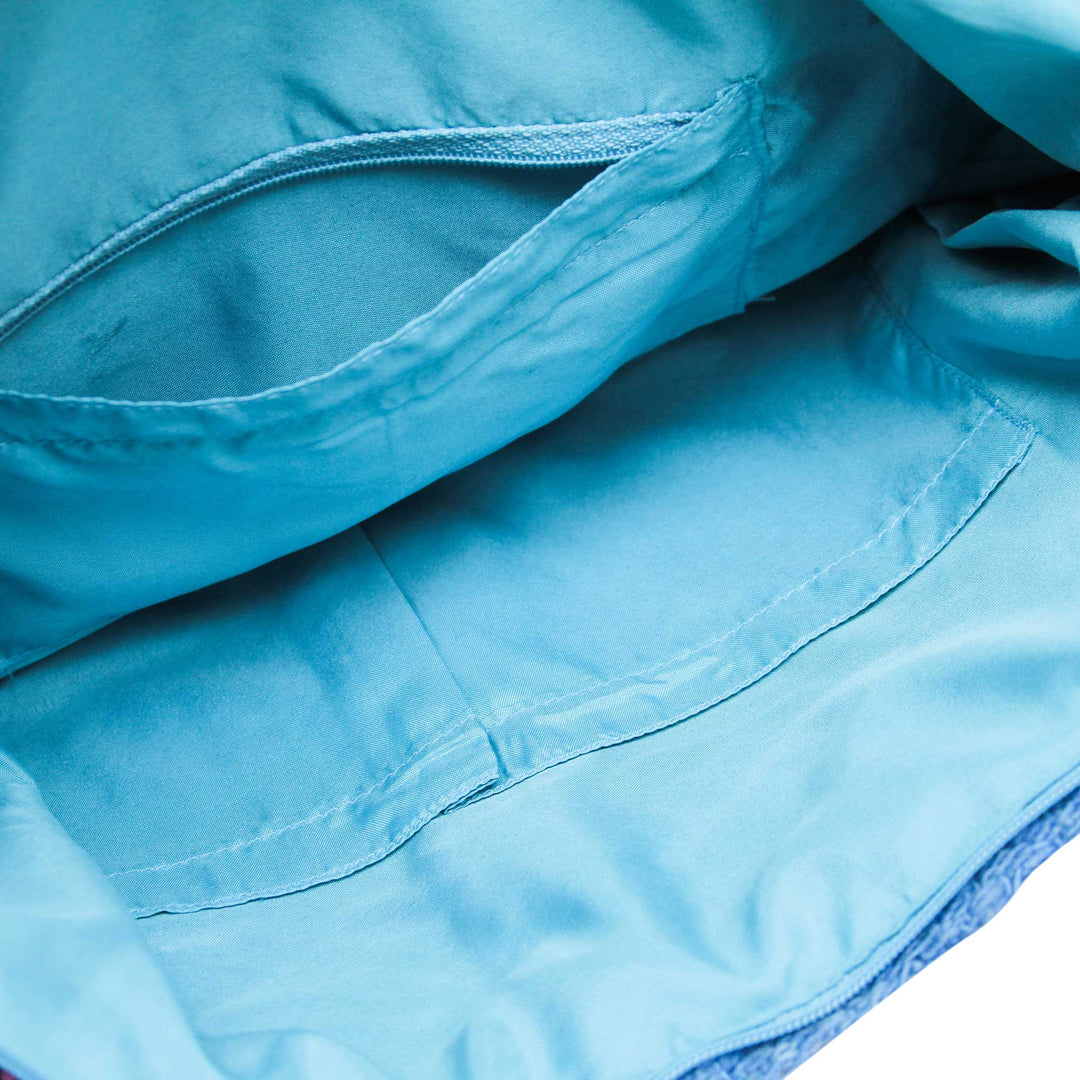 Hand Woven Striped Tote Bag with Three Inner Pockets - Multicolor Feast
$76.00
Guest price
$60.80
Member price
Overview
Description
Lily Carrasco orchestrates a multicolor feast to celebrate the textile traditions of the Andes. The wool tote bag is crafted of hand-woven featuring horizontal stripes in shades of blue, orange, purple, green and brown. The turquoise lined interior includes three pockets, one with a zipper. The main bag closes with a zipper.
100% wool with polyester lining
0.33 lbs
Bag: 16.5 inches H x 14.5 inches W x 3.5 inches D
Strap(s): 24.5 inches L x 0.8 inches W
Drop length: 9.8 inches from strap to bag
THE STORY BEHIND THE PRODUCT
Artisan Organization: Lily Carrasco
Country: Andes
"I was born in Cajamarca, a farming and mining city surrounded by lovely landscapes and above all, where nice people live. I've always lived here with my parents and siblings – dad is a tailor and mom is a seamstress. As a child I enjoyed sports and handicrafts, and along with my siblings I would diligently do my chores at home to help my parents, who'd be working all day long at their workshop. As I got older I also started helping out at the workshop sewing skirts, blouses and pants.

"I also helped my friends at school with their arts and crafts assignments, which they didn't like, in exchange for them doing my math homework… which I didn't like. I think this contributed to my interest in handcrafts, although it remained silent for a long while given that my parents had worked hard for us to have a profession. I studied to become a tour guide, and later I studied to become a secretary.

"I had a lot of fun growing up with my siblings… the things we'd get into! I really wanted to become a singer but I don't have the voice for it. One day at a friends' reunion I was alone in a room and I picked up a microphone and started singing my heart out when in comes my brother telling me the mic was on and everyone could hear me! I ran out and never returned to the party! Now we all laugh about it… my singing was so dismal that I still get teased.

"The most important thing in life for me is bringing up Daniel, my son. I am a single mother and as such I had to face many inconveniences both from family and society. On top of that unemployment was high at the time. But God's hand was present and I was able to come through the many difficulties I encountered as a single mother. Daniel is my reason for being and I am so very proud of him, especially when I see how he strives toward becoming a man with a profession.

"I put into practice what I had learned from my parents and at school, and picked up sewing and cutting patterns. I reluctantly had to start from zero again, through trial and error, but now my designs start by being prototypes that help me correct what is needed prior to creating the end product.

"My main materials are wool fleece, fabrics, buttons and accessories according to the designs. And now there are two women artisans who work alongside me. My plans for the future include consolidating my venture at a regional level first, then national and then, why not, become international!

"I know I can achieve this if my designs keep evolving, and we plan to incorporate recycled materials, combining embroideries and a great variety of surprises you'll soon see. I know I can only achieve my dreams through effort, hard work, as well as with the support of those who collaborate with me, never losing sight of the high quality that you, our clients, deserve." "