Our GlobeIn Premium Wrap
Hand wrapped with love, each gift comes with its own regional pattern, giving your gifts an international flair.
Premium gift wrap – $5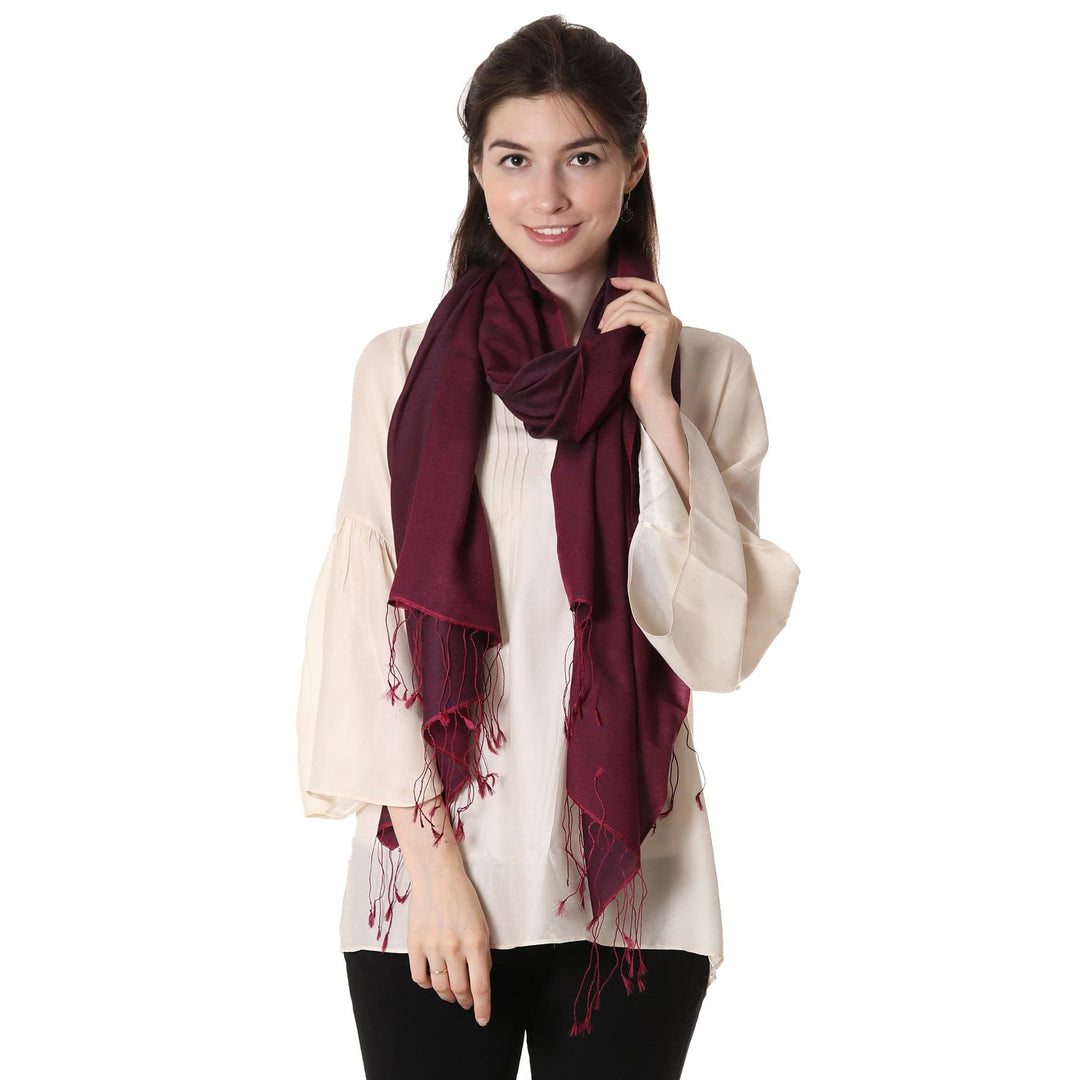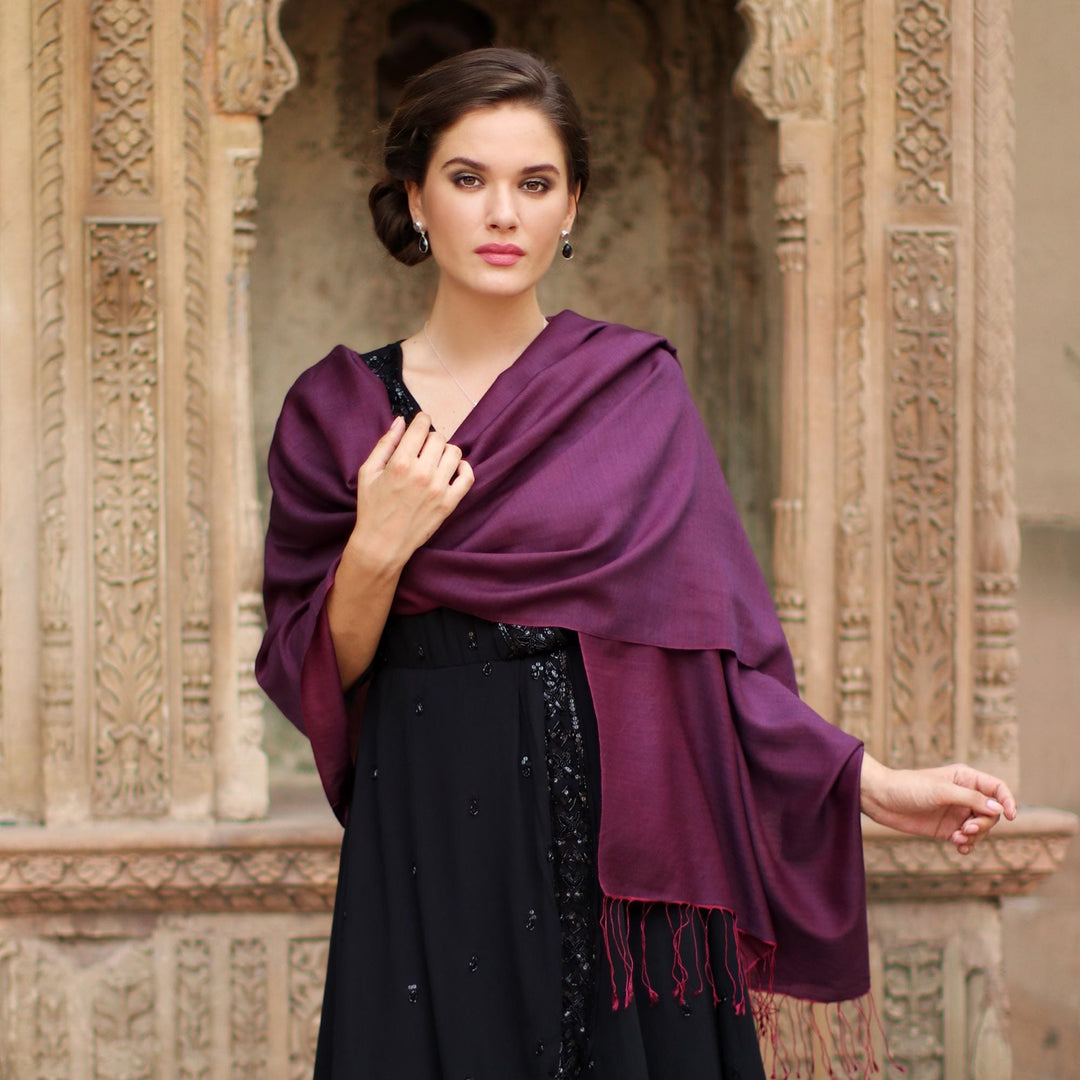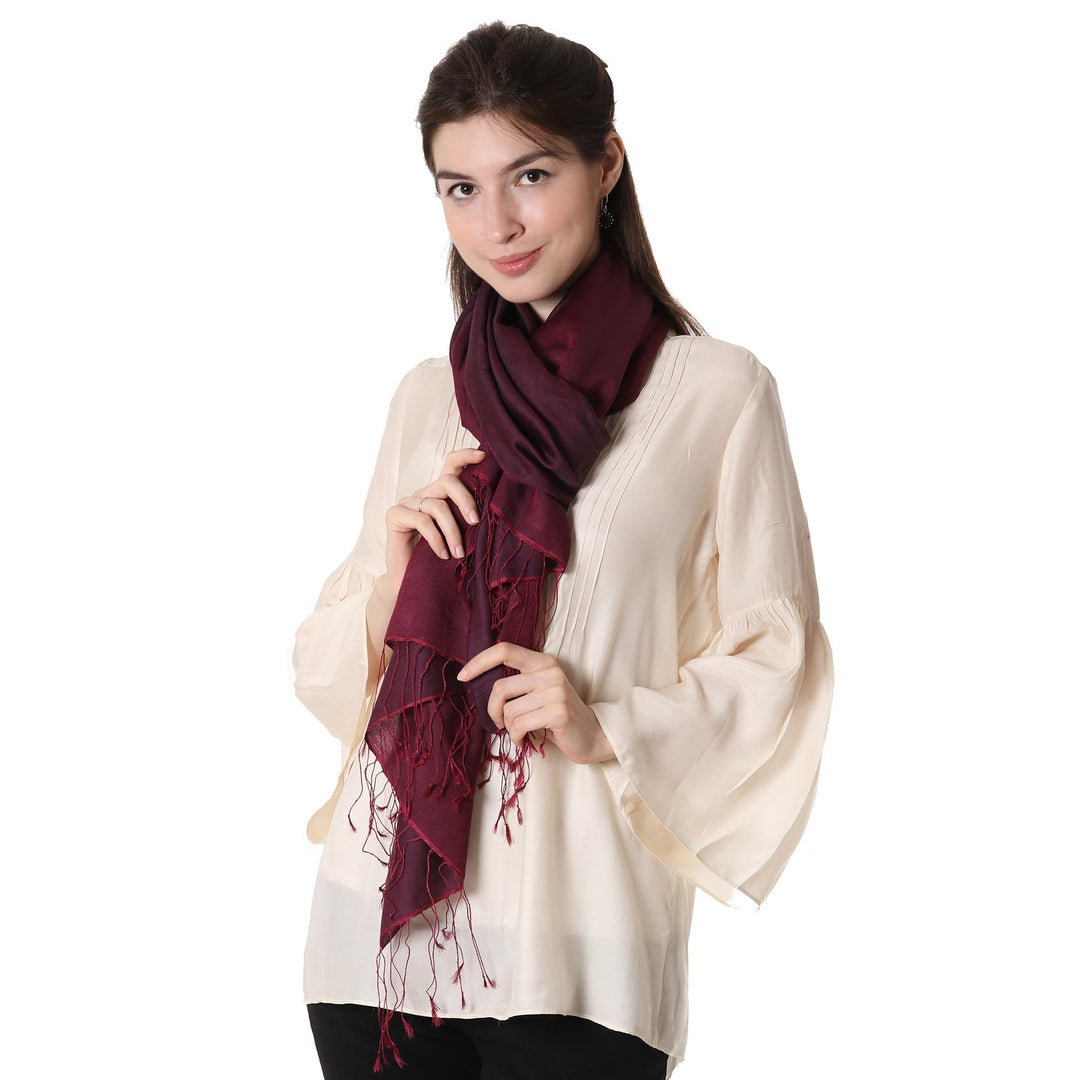 Hand Woven Silk and Wool Shawl Wrap - Burgundy Magic
$65.00
Guest price
$52.00
Member price
Available Premium Gift Wrap
You can optionally add Premium Gift Wrap into cart.
Learn more >
Overview
Description
Rich and vivid burgundy is a showstopper in this shawl from India's Imtiyaz. The wrap is woven from a soft silk and wool blend on a traditional hand loom. It drapes beautifully and features delicate fringe at both ends.
50% silk, 50% wool
0.10 lbs
79 inches L x 27.5 inches W
THE STORY BEHIND THE PRODUCT
Artisan Organization: Imtiyaz
Country: India
"Hi friends, I'm Imtiyaz and I was born and brought up in Kashmir. Kashmir was never like this before. It was one of the most beautiful states. But for me, despite its current chaotic situation, I still love my hometown dearly.

"I was not able to complete my studies there. I was in 8th standard when my school was burned down and my father sent me to Delhi for further study where I completed my Bachelor of Commerce.

"Back to my childhood – ours was an extended family and my grandfather had a huge apple orchard. After school, along with my brothers and sister, I would run to the orchard and enjoy the juicy apples every single day. Oh, it was so much fun.

"My father has been in the field of Kashmiri shawls since he graduated. But I think my association with this art goes back to very long ago when I was a child. My grandmother use to weave shawls and even sold them. Since we were a large family, I remember spending most of my time with my grandmother. She loved me so much. Now she has expired.

"My uncle is in the field of carpets and I know quite a bit about the art of weaving as well. However, I was fascinated by the beauty and elegance of Kashmiri shawls. In Delhi, I learned how popular Kashmiri weavings are. And I thought I should also go into this field, since my father was in it.

"As for my grandfather's orchard, neither my uncles nor my father took it over and my grandfather was too old to take care of it. So now we lend out the garden to others to cultivate the fruits. Even now, whenever I go to Kashmir, I love to stroll in the garden and feel nostalgic about my childhood.""
I recommend this product