Our GlobeIn Premium Wrap
Hand wrapped with love, each gift comes with its own regional pattern, giving your gifts an international flair.
Premium gift wrap – $5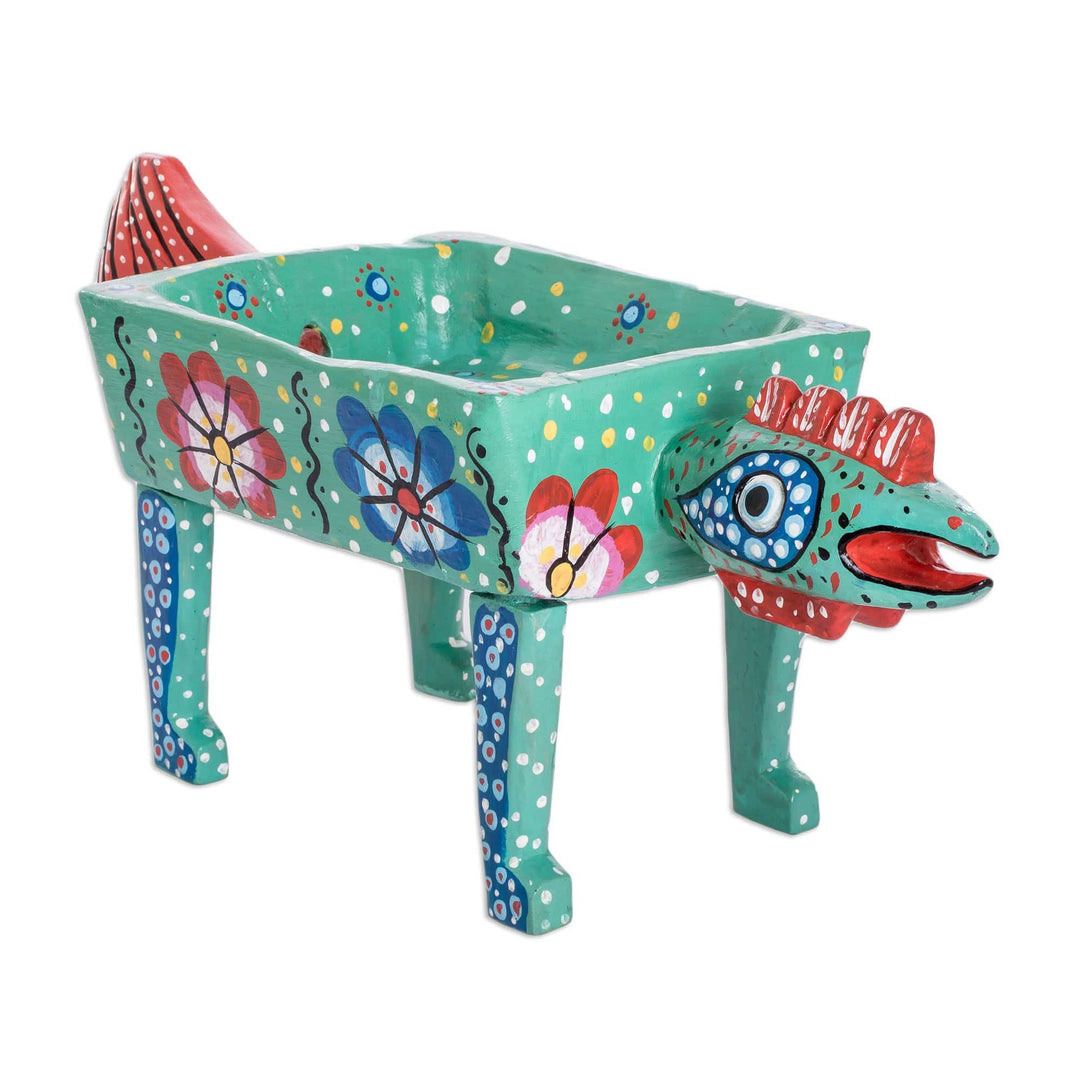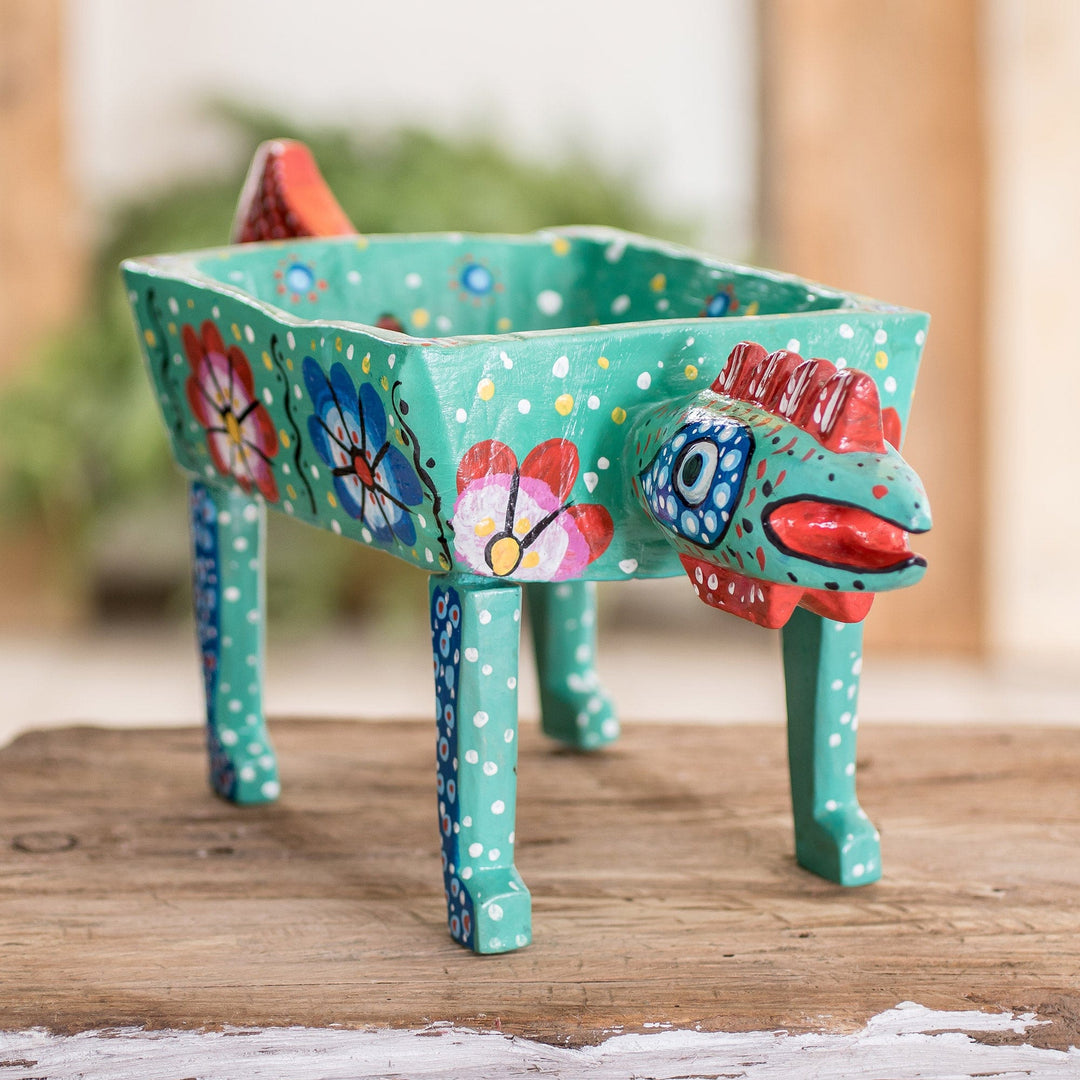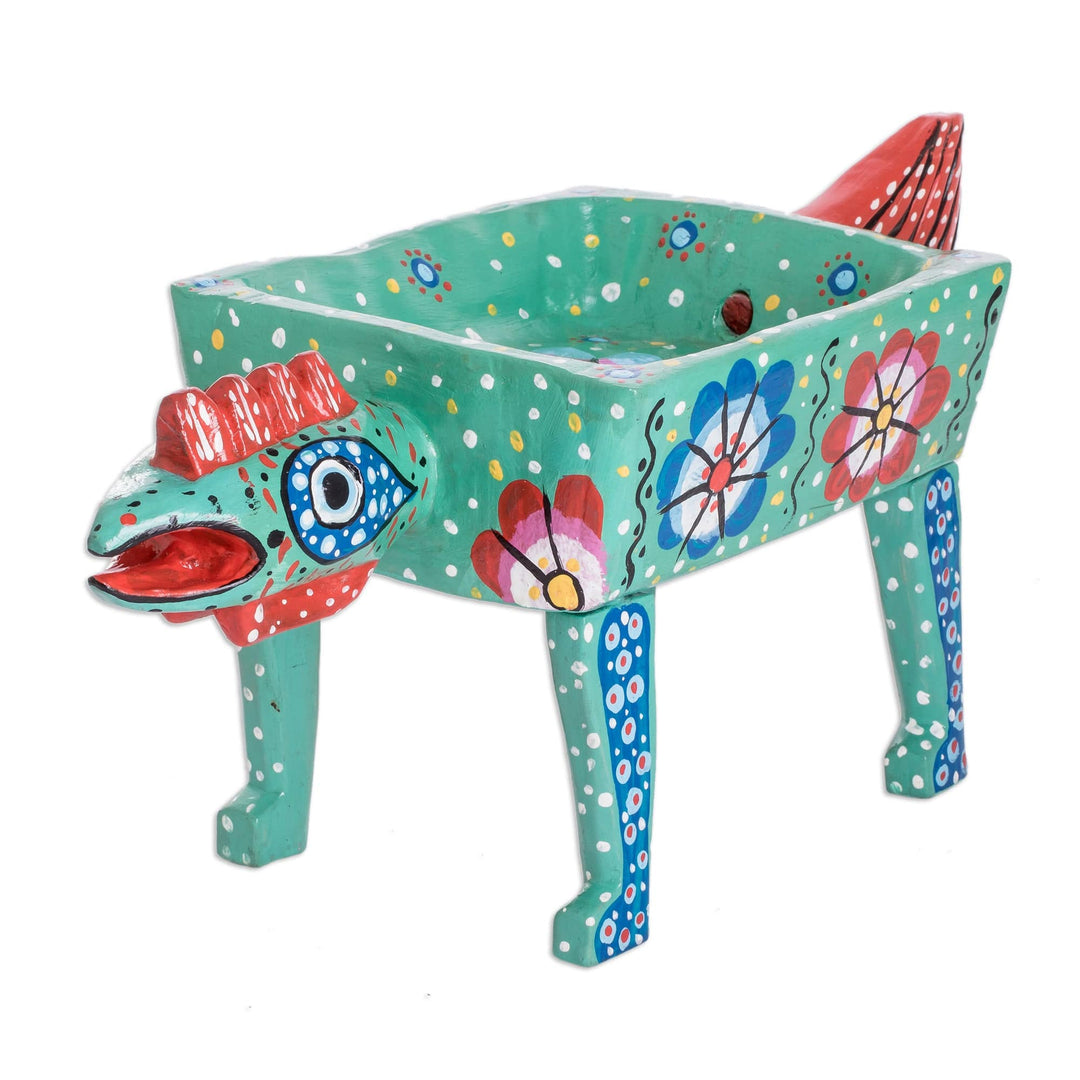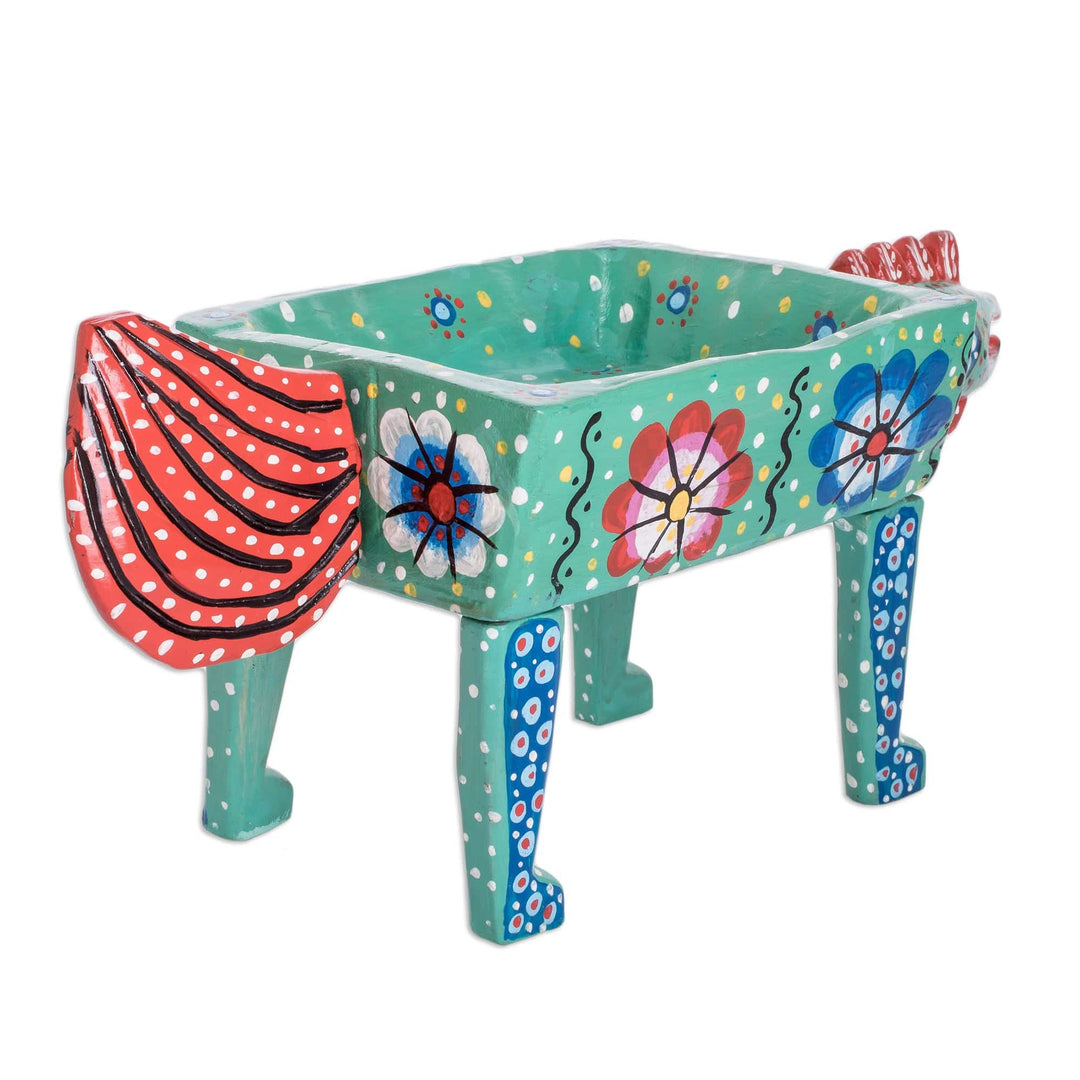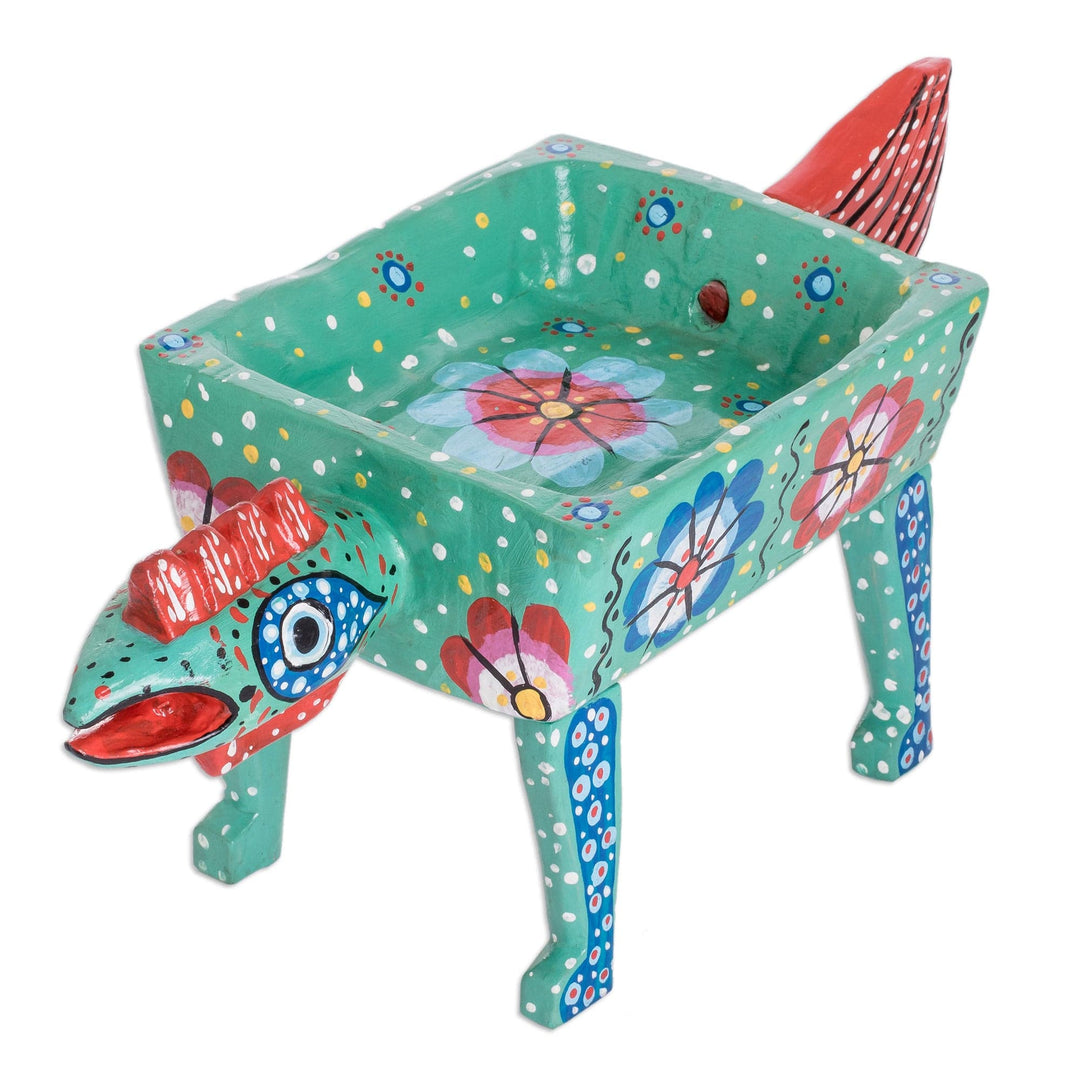 Hand Painted Wood Decorative Standing Bowl from Guatemala - Rooster with Flowers
$65.00
Guest price
$52.00
Member price
Available Premium Gift Wrap
You can optionally add Premium Gift Wrap into cart.
Learn more >
Overview
Description
Add a rustic conversation piece to the living or dining room with this decorative standing bowl, featuring an abstract rooster, painted in vibrant aqua/red contrast and shined with a protective coat of wax. Husband and wife artisans Juan and Carolina team up to create this decorative bowl from dried pine wood, cutting, carving and sanding in unison to realize the vision they have for each design, inspired by the beauty of Guatemala.
Pine wood
0.82 lbs
6 inches H x 5.8 inches W x 14.3 inches D
THE STORY BEHIND THE PRODUCT
Artisan Organization: Juan and Carolina
Country: Guatemala
"We work from the heart. Each wood carving becomes a part of our family legacy. We love creating these traditional and rustic sculptures filled with history."

Juan and Carolina are a responsible and hardworking couple whose art is more than a way to make a living. The techniques and designs have been handed down from generation to generation.

"I come from a family of artisans," Juan says. "My father created all kinds of items carved from wood and I learned from him. I always loved spending time with him in his workshop, standing right beside him. I could see the dedication he put into everything he carved and his work was marvelous. I observed everything and, little by little, I became involved.

"At first, I helped him with the simplest projects, like sanding a sculpture or applying a base coat of paint. He patiently taught me all the processes and I owe it to my father for becoming the man I am.

"When he died, it marked my life. He was my best teacher and my greatest admirer. It was so sad. But I know he'd be proud of me today."

"I was born in a world surrounded by wonderful handicrafts," Carolina says. "I found myself attracted to the beautiful work the artisans created. But it wasn't until I met Juan that I was able to describe the work involved in each piece.

"Today, Juan and I have two beautiful daughters and they're the reason we work so hard day after day. The girls are our source of strength. We're a very close family and the girls like to help with everything we do. They're already asking us to let them paint our wood carvings and I hope we can teach them everything one day, just as Juan's father taught him."

"Carolina is an incredible woman. I'm so fortunate to have her by my side. She's an admirable mother and I fell in love with her at first sight — her warmth, her simplicity, her beauty. And today, she transmits this to our daughters. She helps me in every way and, together, we make a wonderful team."

"Juan has taught me every step in crafting our sculptures, and he has done so with patience and dedication," Carolina says. "Thanks to him, I can help in many ways."

Inspired by the beauty of Guatemala, Juan and Carolina create unique images filled with color. Their rustic details give them an antique effect and they form part of the family's inheritance.

"We dream of having a home of our own where we can watch our daughters grow, and to establish a small workshop," the couple says. "We are grateful to be able to share our work here. It's a big step that will help us offer the girls a better future.""