Our GlobeIn Premium Wrap
Hand wrapped with love, each gift comes with its own regional pattern, giving your gifts an international flair.
Premium gift wrap – $5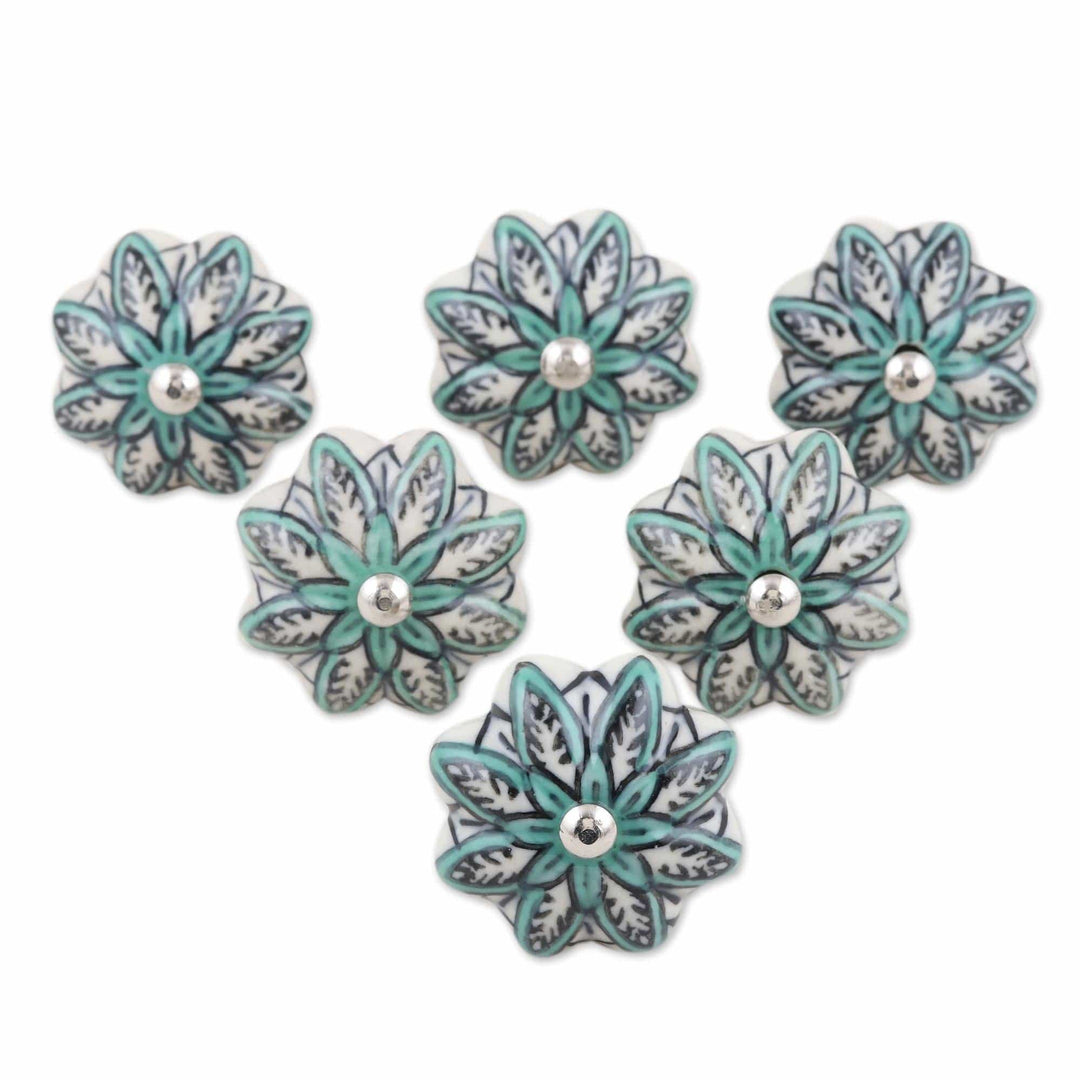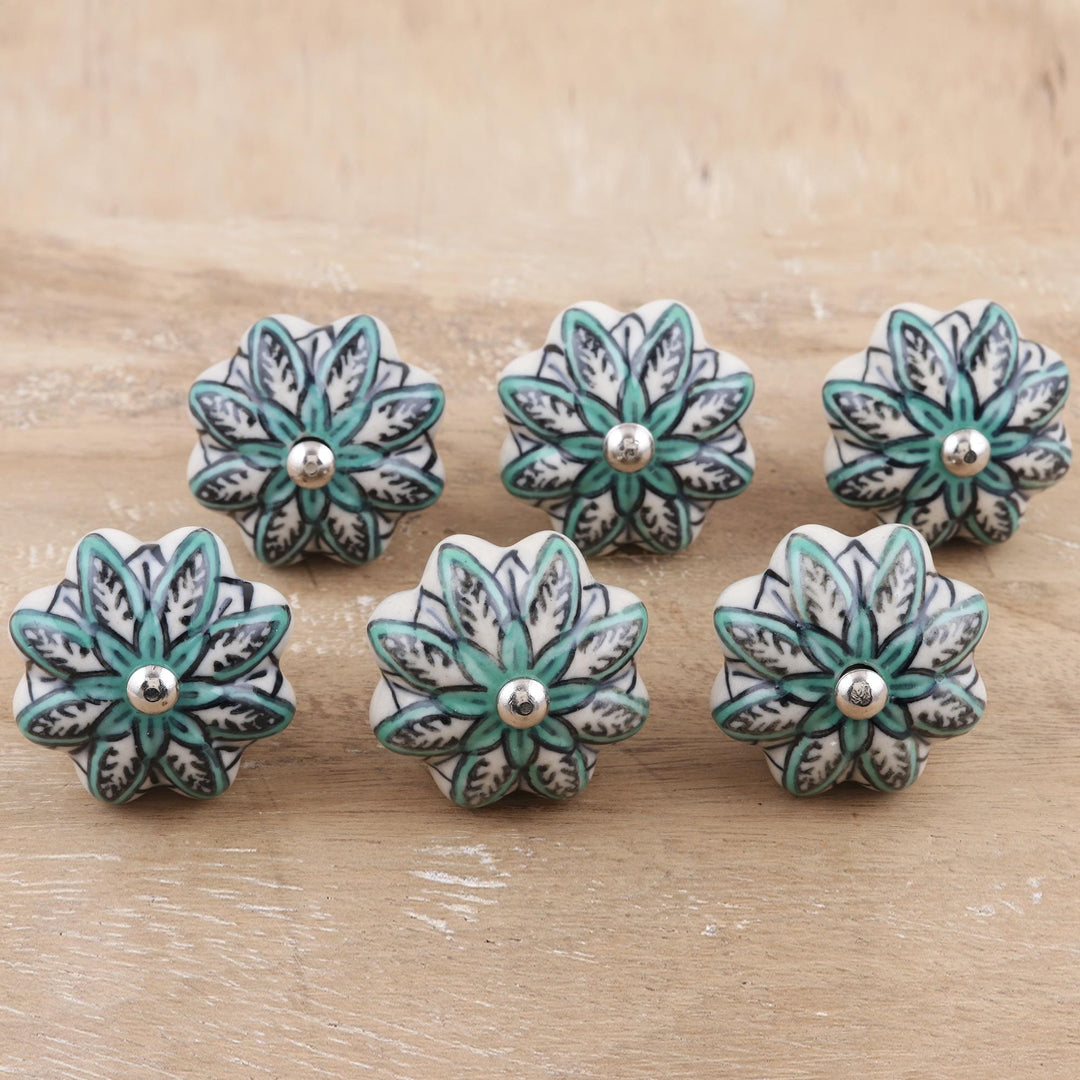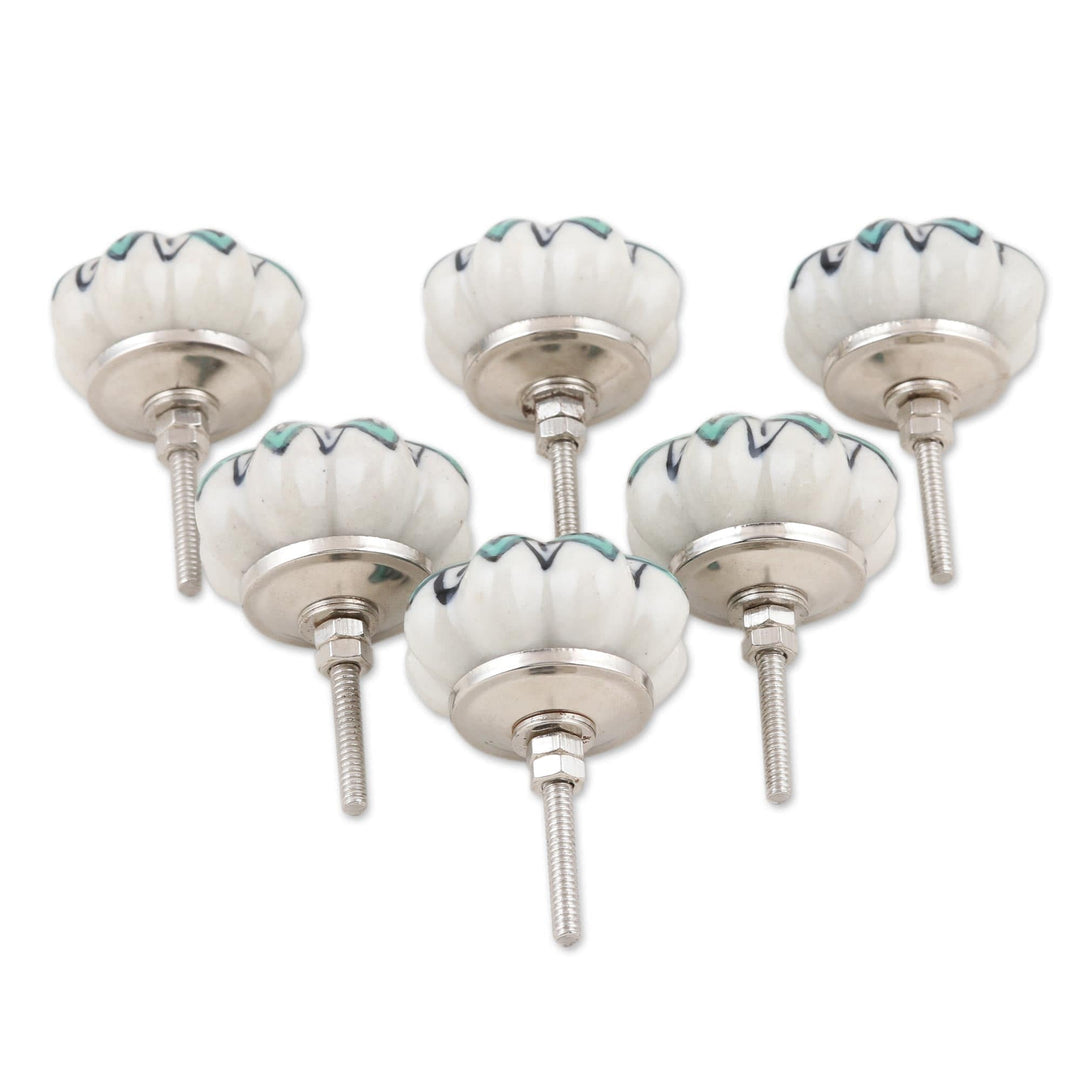 Hand-Painted Ceramic Knobs with Floral Motif (Set of 6) - Underwater Petals
$28.00
Guest price
$22.40
Member price
Available Premium Gift Wrap
You can optionally add Premium Gift Wrap into cart.
Learn more >
Overview
Description
Designed by Chirag Choudhary, these decorative ceramic knobs feature a pretty floral motif. Indian artisans use oven-fired clay to create the knobs, outfitting the set with nickel-plated iron accents and iron hardware that makes for easy installation.
Ceramic, nickel-plated iron, iron
0.39 lbs
2.6 inches H x 2 inches W x 1.2 inches D
1 inches L
THE STORY BEHIND THE PRODUCT
Artisan Organization: Chirag Choudhary
Country: India
"My friends call me a perfectionist. I like to do things perfectly in every possible way.

"I was born in the Gujarat in 1984. Although I studied business management, my desire to do something fascinating led me to take up furniture design. I am originally Rajasthan and, since childhood, I was mesmerized by the beautiful and intricate carved designs in the forts and palaces. Initially, I didn't know anything about this art. I joined some classes on furniture making and, with hard work and strong determination, I started designing. This art gave me the ability to prove myself and boost my confidence of succeeding in life.

"I first designed tables with the help of my wife, who helps me and also looks after quality. She gives a lot of insight into new materials and how to use them. We have a workshop and a team of assistants who give shape to my designs.

"My work is traditional as well as modern. Every day we come up with new designs. I get inspiration from many things. It can be elements and patterns from nature and animals, the intricate jali work and carvings in Rajasthan's Mughal buildings, and also from the digital world, digital designs and digital content.

"I use different types of wood, bone and resin and like a lot of colors. We obtain our wood from responsible sources. Wood has a long life cycle. Once a piece of furniture is created, the user can enjoy it for decades and it will still serve him. It can last for a very long time if taken care of.

"What I like best about my art is that it makes me think in different directions as I try to come up with new designs. I like to develop ideas and objects with different materials, and wood and resin offer many possibilities. As an artisan, one can use a variety of treatments in polishing, cutting and giving shape to the material. I pay a lot of attention to details and make sure that they match the design.

"The team of artisans who collaborate with me are innovative and expert, and I'm happy to be able to offer employment to members of my community.

"This journey in the arts has been very challenging and fruitful. I've met so many wonderful people from whom I learned a lot of things to survive and prosper in the world of crafts. I'm thankful for the opportunity to show my designs globally.""