Our GlobeIn Premium Wrap
Hand wrapped with love, each gift comes with its own regional pattern, giving your gifts an international flair.
Premium gift wrap – $5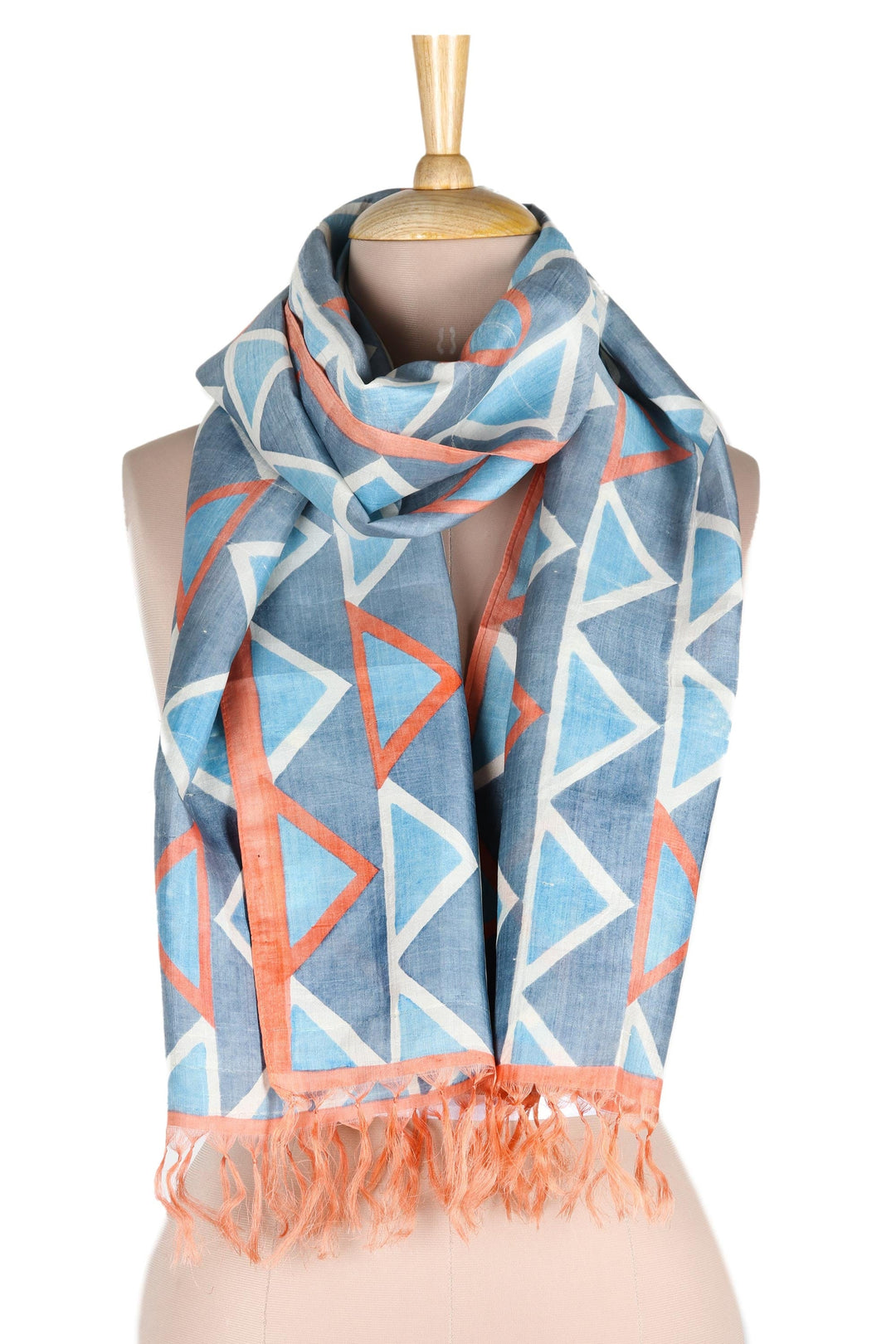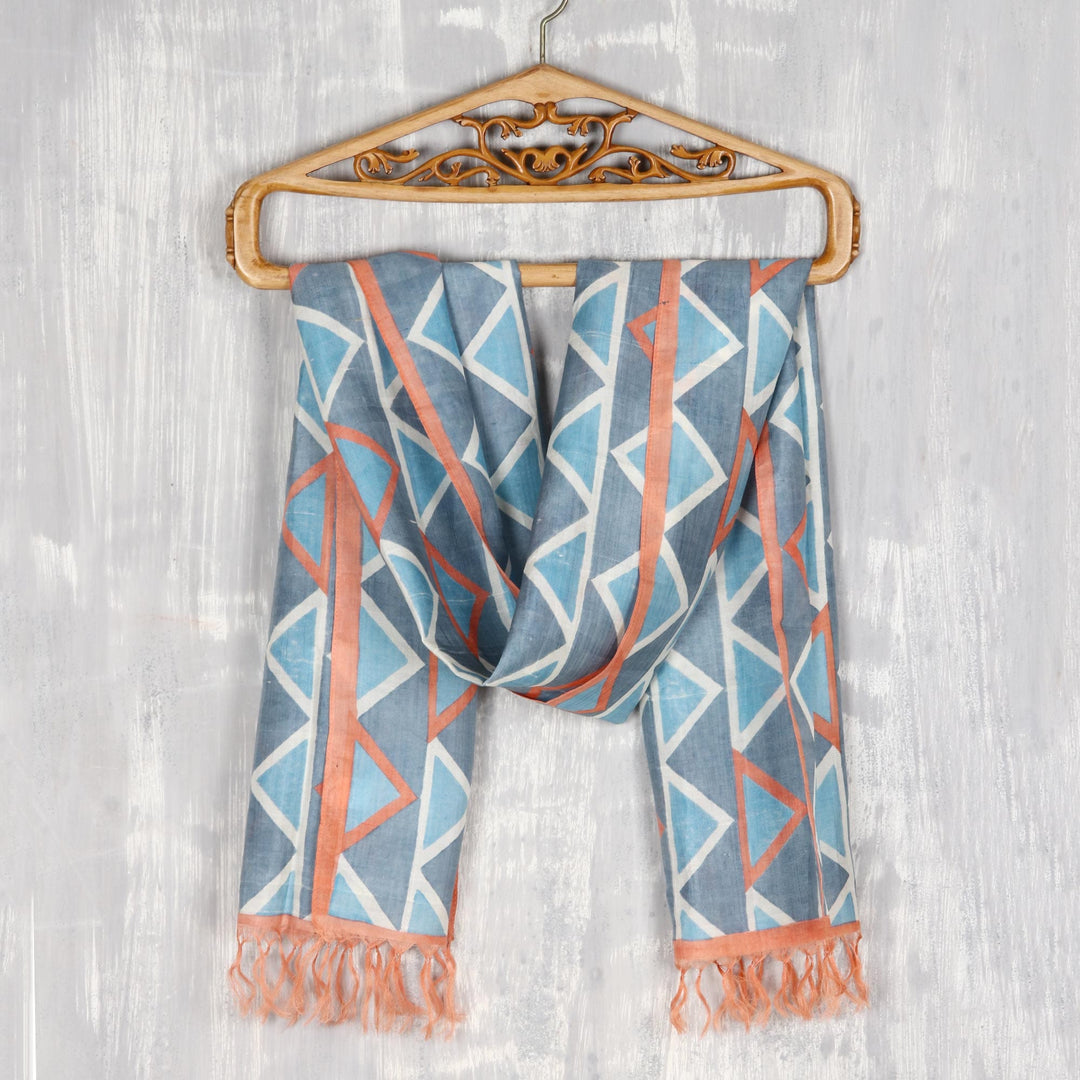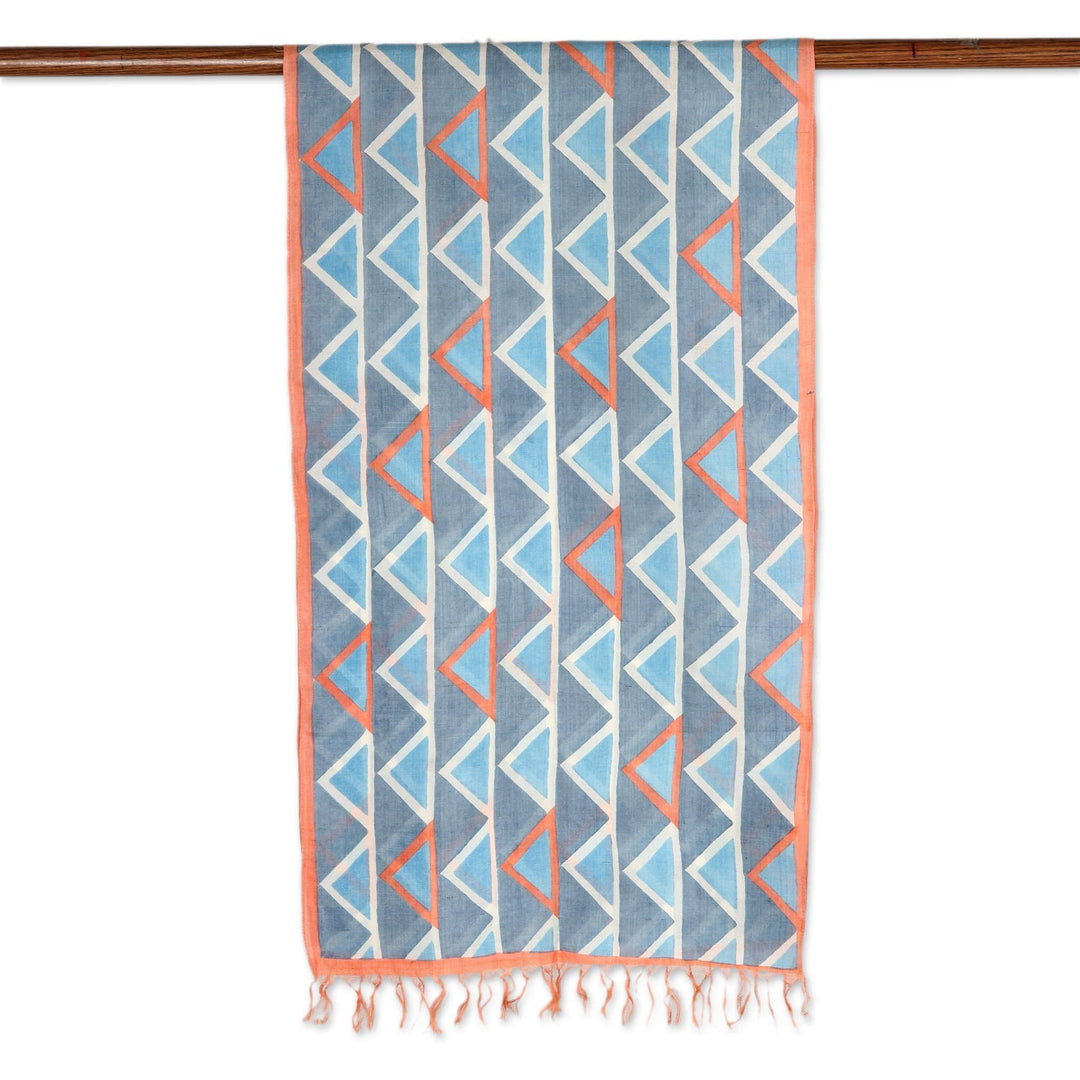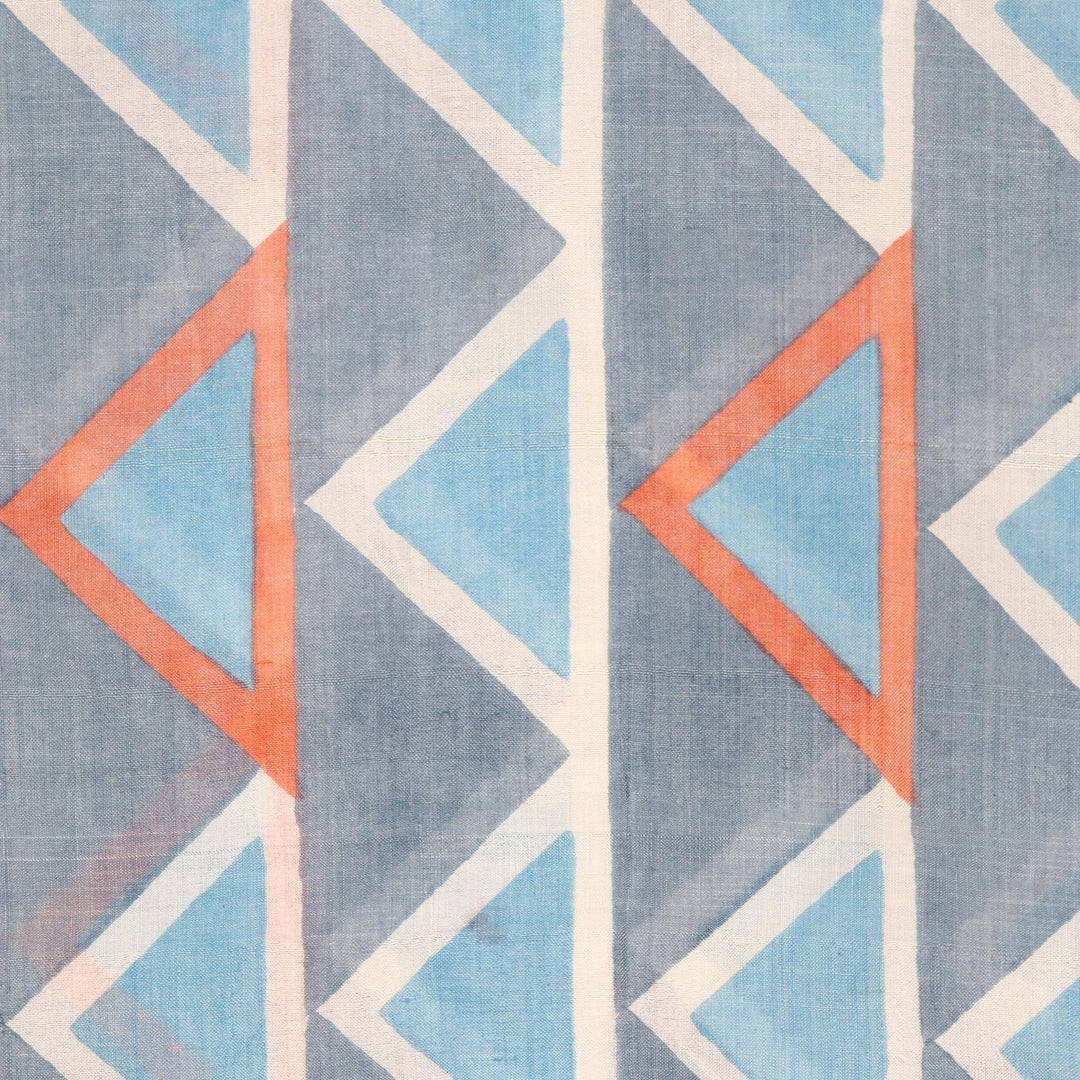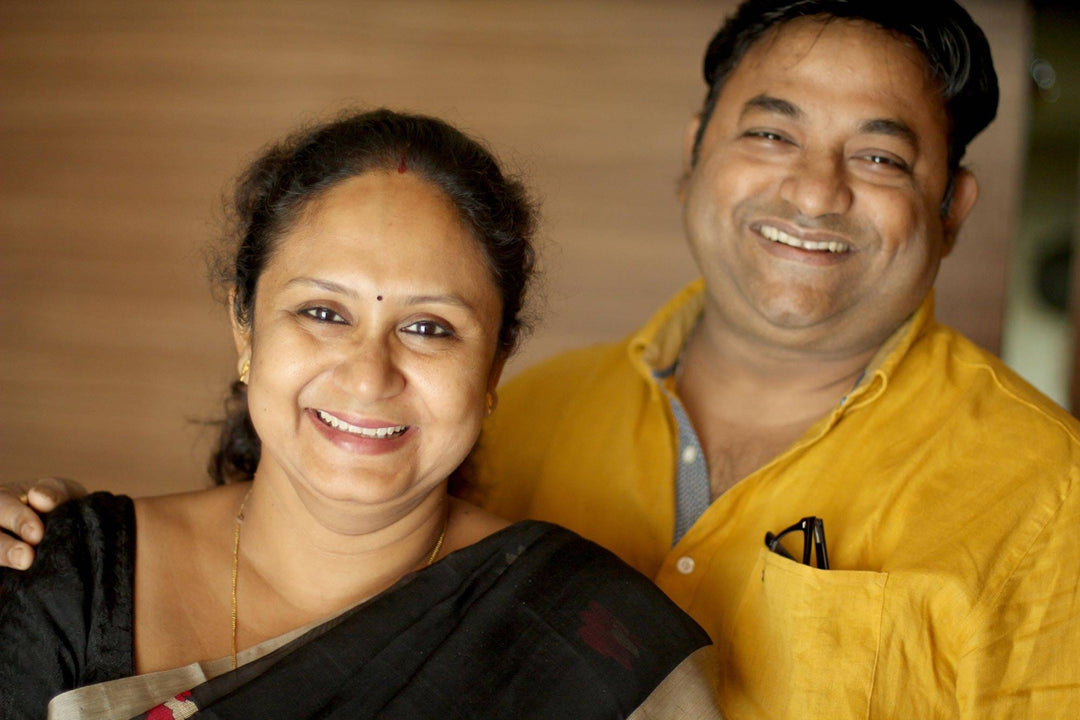 Hand Painted and Hand Woven Silk Scarf - Hill Symphony
$54.00
Guest price
$43.20
Member price
Available Premium Gift Wrap
You can optionally add Premium Gift Wrap into cart.
Learn more >
Overview
Description
Hand woven from fine double-ply Bishnupur silk, this beautiful scarf from Sonu and Soma in India is a versatile accessory. The geometric pattern is painted by hand in shades of azure, sky and salmon. Delicate fringe accents both ends. Due to the nature of the silk and the hand woven process, there will be minor slubs in the fabric; this should not be considered a defect.
100% silk
0.67 oz
68 inches L x 19 inches W
Fringe: 2.4 inches L
THE STORY BEHIND THE PRODUCT
Artisan Organization: Somu and Soma
Country: India
Somu and Soma are a husband and wife team from Kolkata. "Our love for crafts and our passion for creativity brought us together," Soma confides.

"My husband Somu has been very passionate about crafts since he was young. He studied textile design and then became a professional textile designer. He creates beautiful scarves and shawls. He believes that color possesses him. He always believes in himself and in his work, and is still learning to create beautiful designs with nature as his inspiration.

"I have also been working very closely in rural Bengali. As a student and now as a socio-cultural anthropologist, I've had the opportunity to meet people and learn about their rich and diverse heritage. This has helped me to create unique fashion accessories that people love. It has also motivated me to work to help artisans.

"We paint our shawls and scarves by hand and our designs are significant in Bengali culture. We focus on providing unique and innovative designs that maintain our roots and heritage. This unique craft, traditional heritage and design bring the traditions of our Bengal to the world. We are inspired by nature's varying moods, which create a new rhythm of soaring colors and a touch of sophistication that brings out a modern woman's beauty.

"We make sure that our quality and consistency represent our vision. Our shawls are woven on traditional looms by rural women. We carefully inspect them to ensure the best quality.

"Nature is the best teacher, and we believe it is the art of God. We always feel joy through our craft, as it is our way of meditating. The essence of our work is to rediscover and preserve traditional art and crafts.

"It was very tough starting on our own but, because we're strong willed and determined, Somu and I have been able to come this far. We'd like our creations to be known around the world some day.""