Our GlobeIn Premium Wrap
Hand wrapped with love, each gift comes with its own regional pattern, giving your gifts an international flair.
Premium gift wrap – $5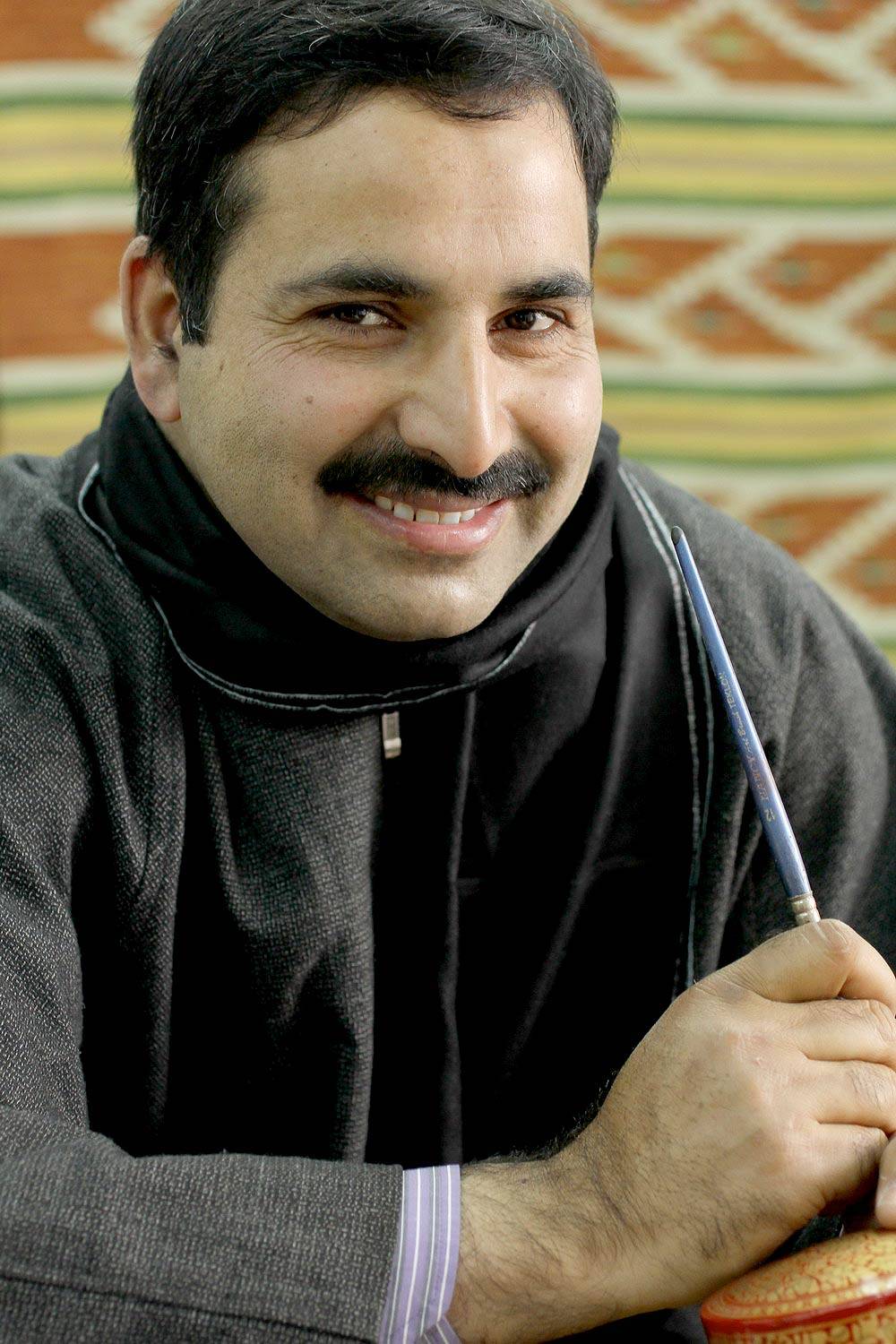 Hand Crafted Owl-Themed Decorative Box - Owl Story in Red
$54.00
Guest price
$43.20
Member price
Available Premium Gift Wrap
You can optionally add Premium Gift Wrap into cart.
Learn more >
Overview
Description
Using bring red, teal and black, Indian artisan Fida Hussain diligently hand paints a vibrant owl onto the surface of his decorative box. Hand carved from weeping willow wood, the box is layered with papier mache before being buffed, painted, and lacquered with a protective, glossy finish.
Papier mache, weeping willow wood
0.15 lbs
2.6 inches H x 4.8 inches W x 3.7 inches D
THE STORY BEHIND THE PRODUCT
Artisan Organization: Fida Hussain
Country: India
"I was born and raised in the beautiful valley of Srinagar, Kashmir, which for me is the coolest place on earth. Unfortunately, during the early 1990s, our state was engulfed with violence and to witness it was perhaps one of the worst moments of my life. I had to cut short my studies as it was difficult to leave our homes, schools were closed and, for days, we would stay indoors fearing an attack. It gives me a chill to recall those times. But as they say, life goes on… and so it did for us too!

"On a brighter side, my father is a papier mache craftsman - a family tradition that has been handed down from generation to generation. I grew up watching him create beautiful things. When I left school I decided to join my father full time. There already were artisans whom he'd taught working with him.

"Back in those days, I remember seeing such intricately hand-painted fine quality decorations on the papier mache items, which I don't see any more. Since customers are not ready to pay the price it deserves, artisans no longer make such intricate pieces. It's a pity, because after putting in their time and dedication if they don't get their due, they must resort to easier styles to make them more affordable.

"We do occasionally make intricate pieces, but when the customers are not ready to pay, we have to go with the flow. I really want to promote the beauty of this papier mache craft, which we have inherited from our ancestors.

"Most of our designs are our own creations, and they are mostly inspired from ancient styles and motifs. Nature and the scenic beauty of Kashmir also inspire us, and you would see that in our art works. Apart from the traditional boxes, bowls and ornaments, we also specialize in figures.

"Earlier, when my father was alone, the way to sell his products was through local stores in Srinagar but since I've joined him, we have also started participating in government sponsored exhibitions, and we also have started supplying government emporiums and cottage industries.

"My two elder brothers are also actively working with my father. I feel so proud to be able to share the same platform with my father. He is such a great artist! My mother is also an artist and she does needle embroidery work along with my sister.

"Before I joined my father, I got together with a few of my friends and started an NGO for blood donation. We would donate blood ourselves and encourage others to donate. This NGO is very close to my heart. We still run it, and we are adding more and more members each year. So far I have donated 40 units of blood, which I am so proud to do.""