Our GlobeIn Premium Wrap
Hand wrapped with love, each gift comes with its own regional pattern, giving your gifts an international flair.
Premium gift wrap – $5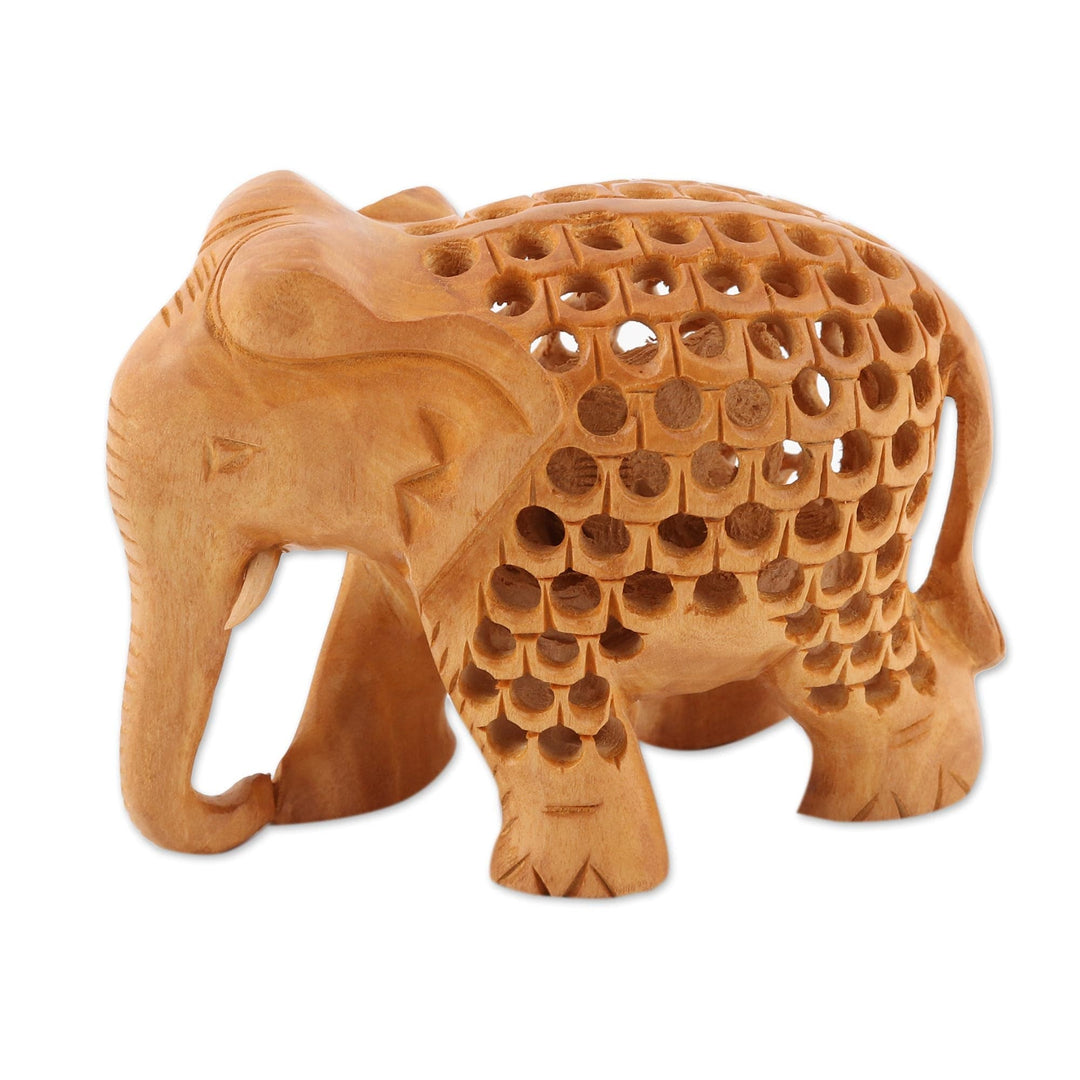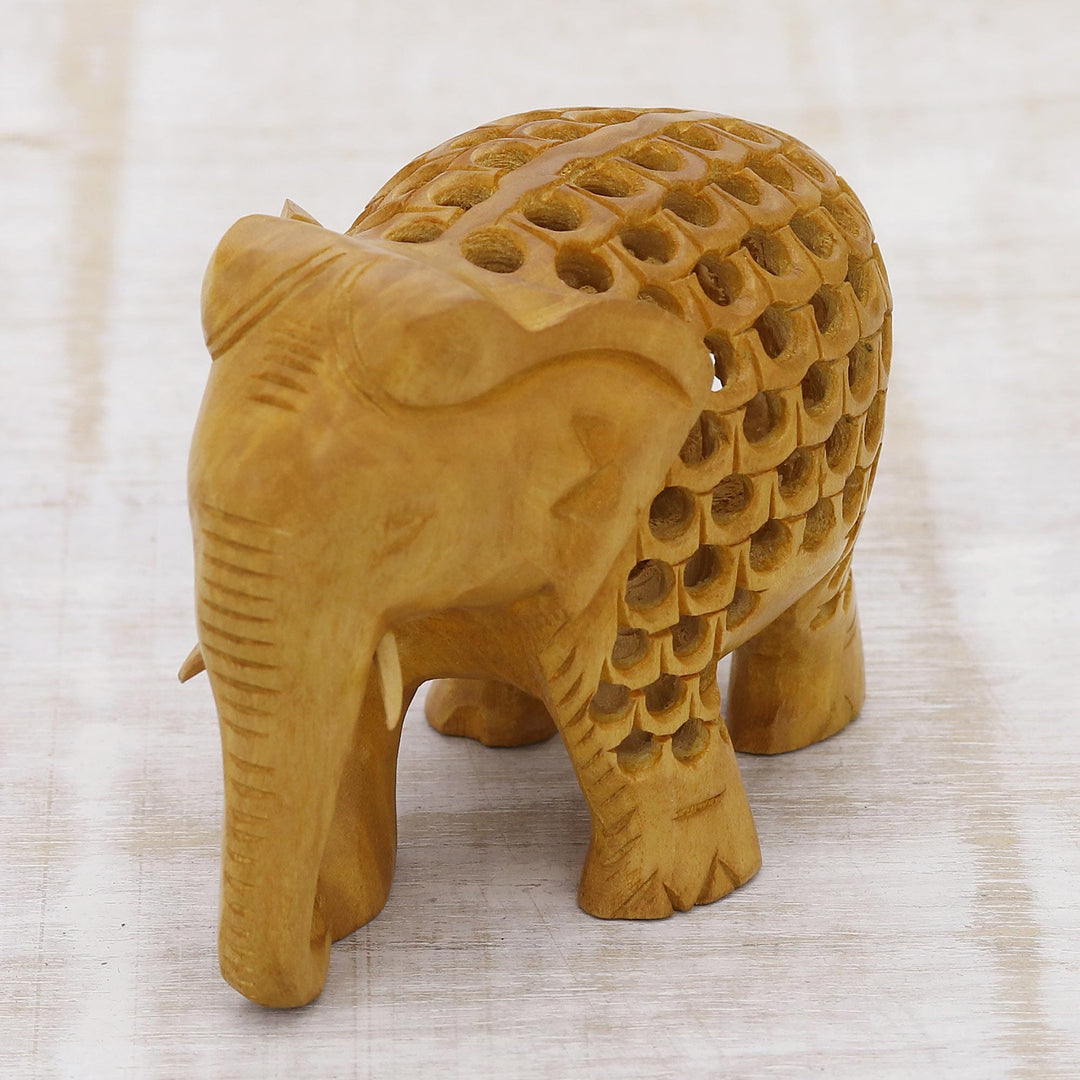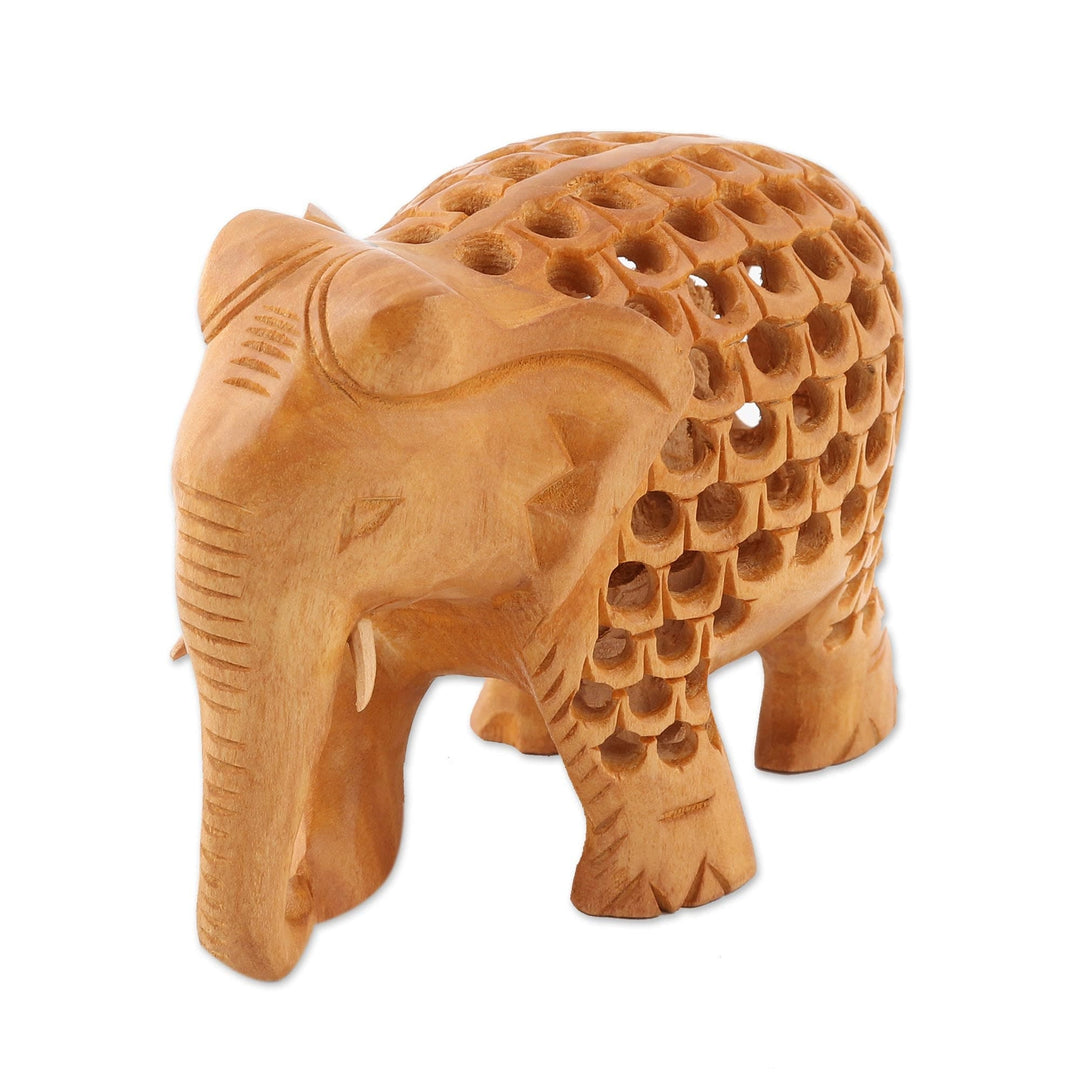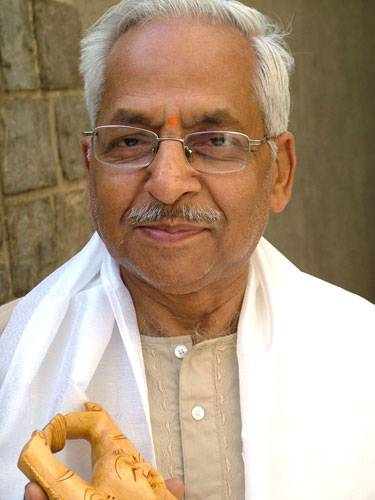 Kadam Wood Statuette - Magnificent Elephant
$43.00
Guest price
$34.40
Member price
Overview
Description
Diminutive though she may be, this magnificent elephant is a fine example of jali openwork, a traditional style of carving in India. The artisan hand-carves the small but mighty beast from a single piece of wood, and even carves a miniature elephant figurine within the body. Devender Garg from India presents the beautiful statuette.
Kadam wood, plastic
0.60 kg
8 cm H x 10 cm W x 6.5 cm D
THE STORY BEHIND THE PRODUCT
Artisan Organization: Suresh and Devender Garg
Country: India
In August of 2011, Suresh passed away from complications after a heart attack. Suresh was one of the first artisans to join Novica India and we deeply feel his loss. Suresh was my elder brother. We were very close and his demise has left a big void in our family, Devender tells us. We spent a lot of time together, be it at work or outside, and we shared many happy memories. He was always very keen on traditional handcrafts, and this is how we started this venture dating back almost four decades ago.

Although he is not with us anymore, I am so proud to be able to continue this venture for him and for me. Suresh always had nice things to say about everyone and I would like to take the opportunity to express my gratitude for your support, and hope to preserve it as I continue with my brother's legacy.

Original Artisan Story

I was born in 1940 in Dehradun, India. We are three in the family — my wife, my son and myself. I started this work with no background in terms of my family or training in this field. I have learned from my own experiences. I always wanted my profession to be related to the field of art.

I started with ivory carvings, and later switched to sandalwood. The art of making sandalwood boxes is extremely intricate and detail oriented, therefore it requires skilled workmanship. I am the guiding factor for my craftsmen, who create these exquisite boxes and other works based on my unique designs.

My craftsmen and I are deeply involved with the making of sandalwood designs, especially sandalwood boxes. We also use kadam wood and marble. The making of these boxes requires a lot of devotion, patience and concentration as intricate handwork is done. Sandalwood has a unique natural fragrance, and is available only in a few parts of southern India. It is quite expensive and one has to be extremely careful while cutting the raw wood, to avoid any wastage. The intricate carving is done with an iron needle. The boxes are polished twice in the crafting process. The polishing technique used is referred to as buffing, which gives the wood an extremely elegant finish.

We are proud to be associated with you for giving us a platform to display our designs."