Our GlobeIn Premium Wrap
Hand wrapped with love, each gift comes with its own regional pattern, giving your gifts an international flair.
Premium gift wrap – $5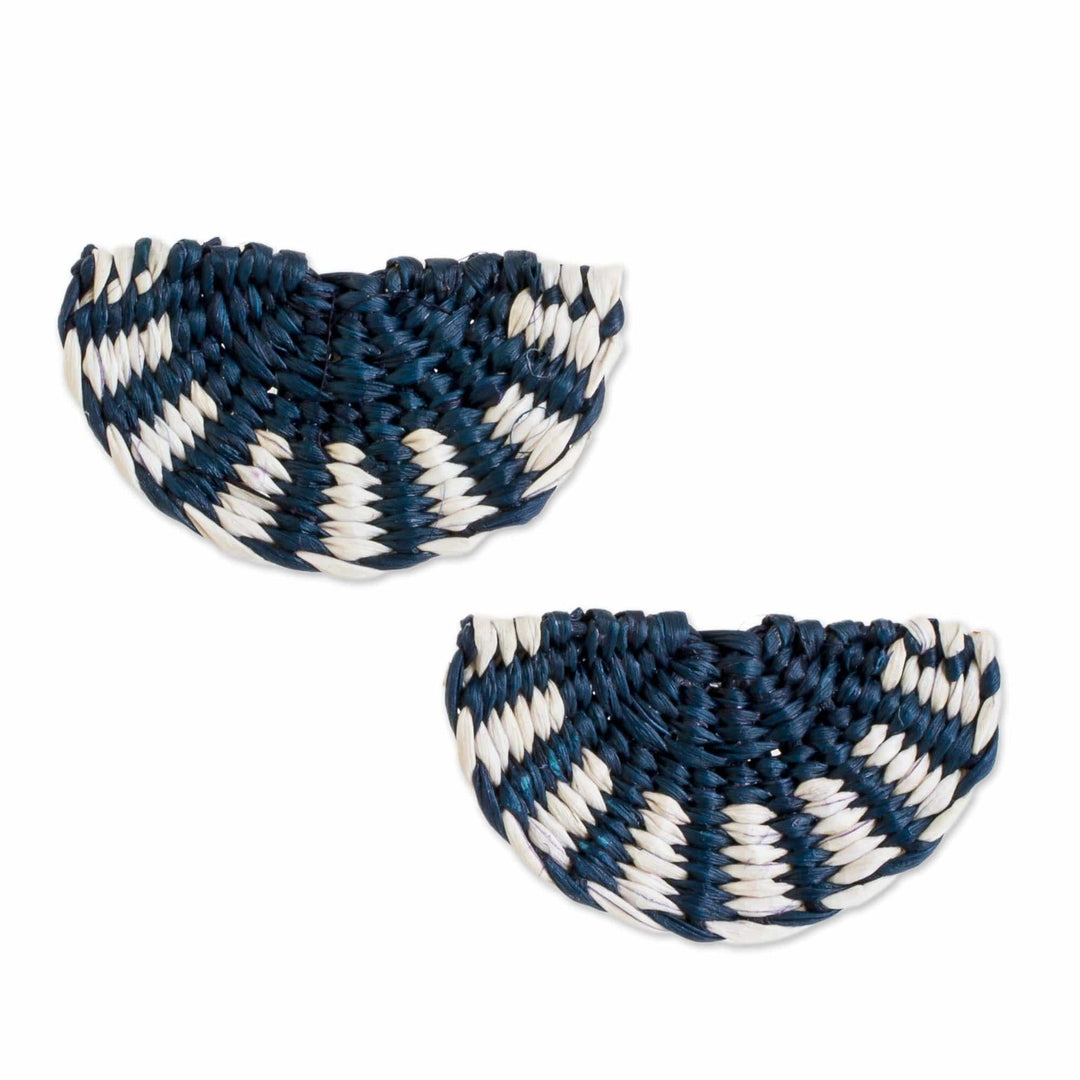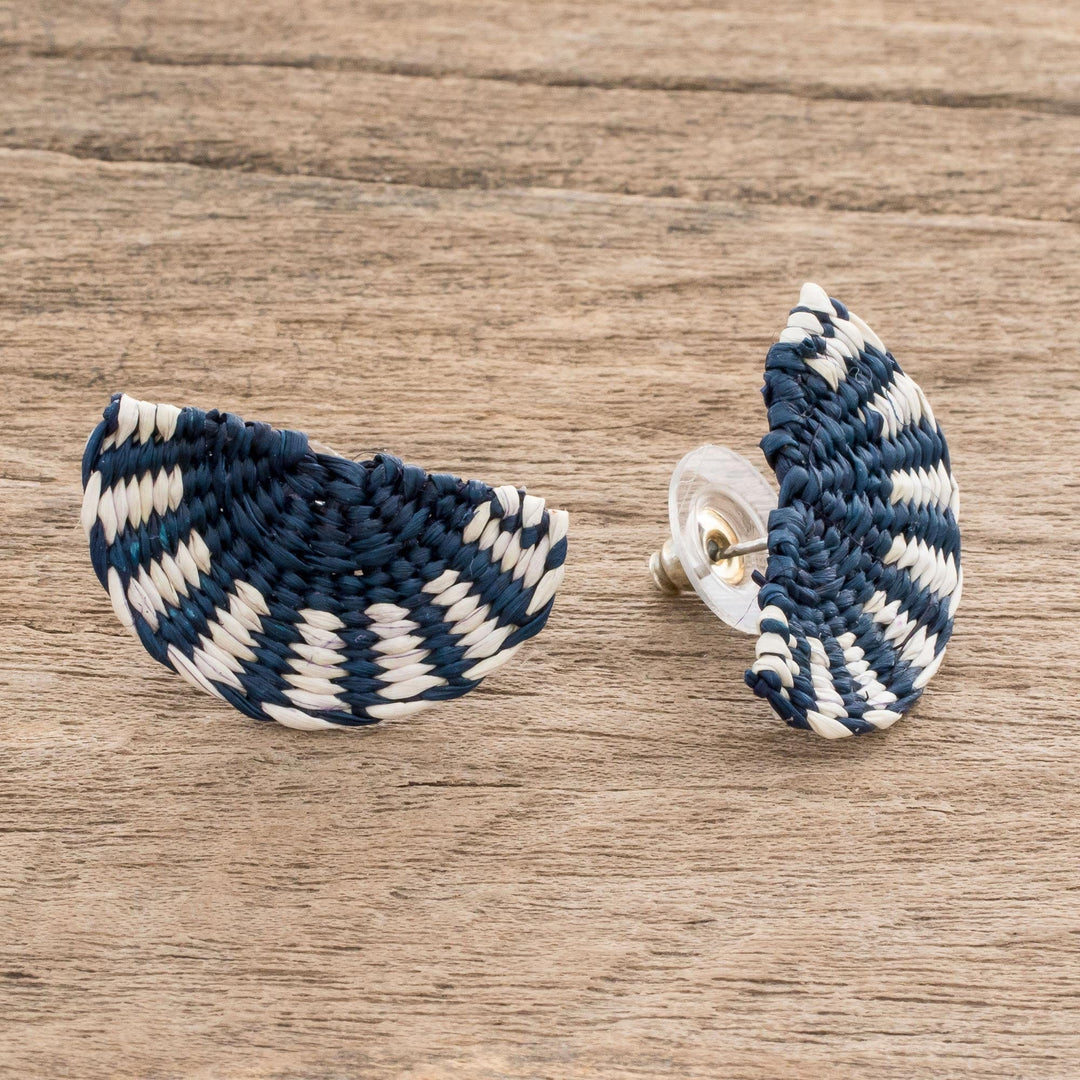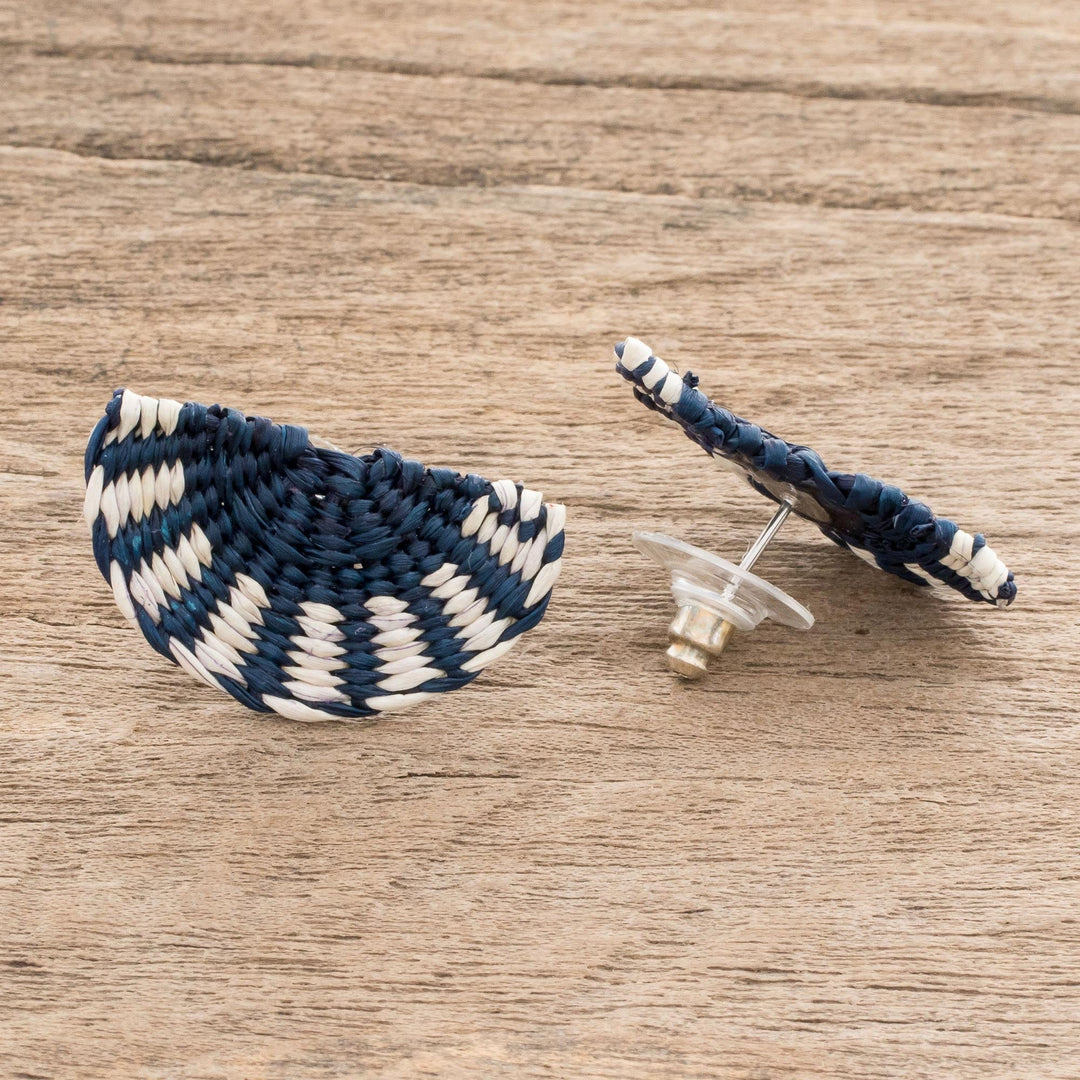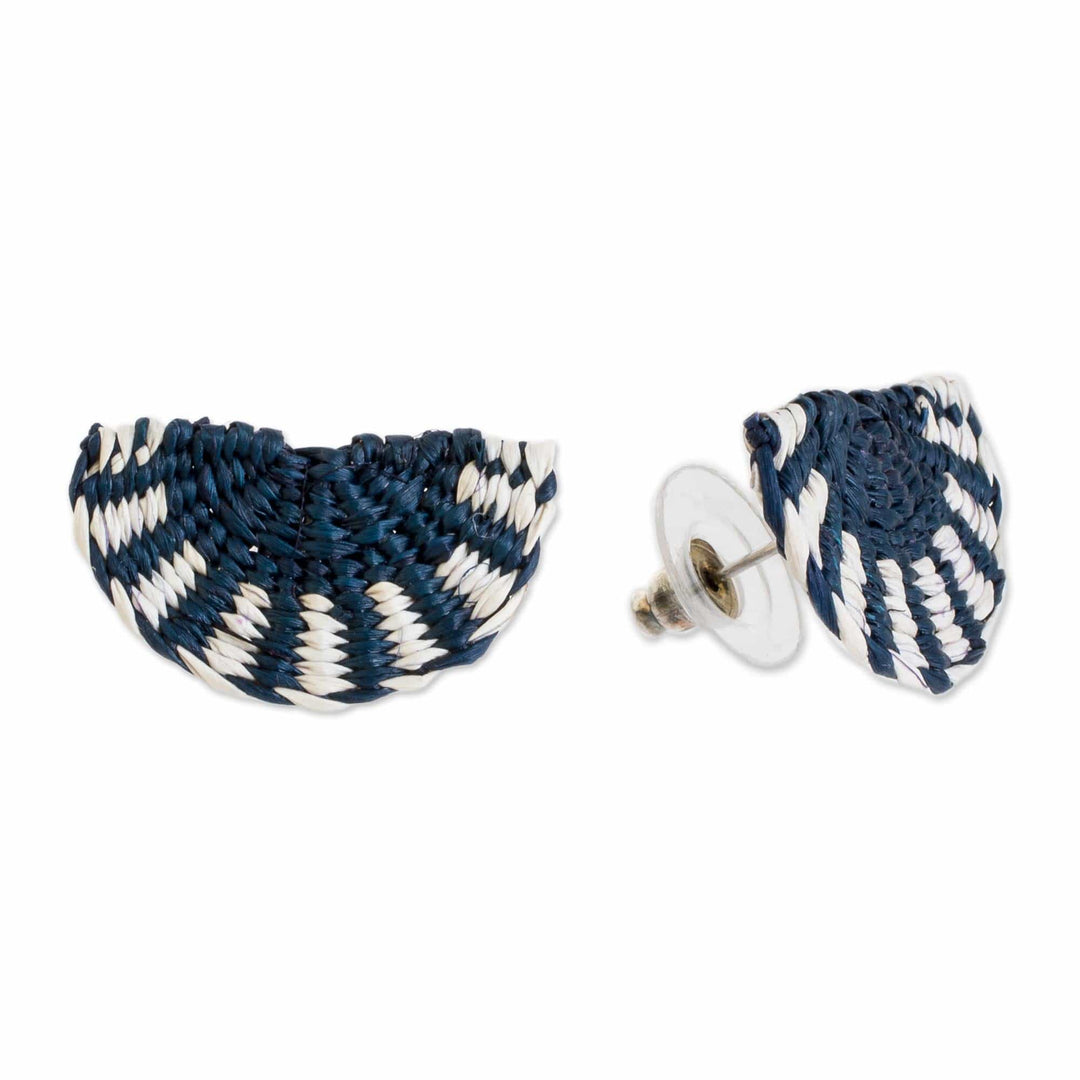 Half-Circle Natural Fiber Button Earrings in Blue - Sweet Citrus in Blue
$22.00
Guest price
$17.60
Member price
Available Premium Gift Wrap
You can optionally add Premium Gift Wrap into cart.
Learn more >
Overview
Description
The fiber from the junco reed, found locally in Honduras, is woven in a tight half-circle to form this fun pair of lightweight button earrings. Handcrafted by Honduran artisan Cristina Hernández, the earrings alternate in color between deep blue and the natural off-white of the junco reed, reminiscent of a refreshing lime wedge.
Junco fiber, stainless steel posts
0.03 oz
1.9 inches L x 1 inches W x 0.1 inches D
THE STORY BEHIND THE PRODUCT
Artisan Organization: Cristina Hernandez
Country: Central America
"My name is Cristina Hernandez. I am proud to be Honduran. My passion has always surrounded handicrafts, appreciating the beauty of what is made by hand. Outside of my country, I studied fine arts and entrepreneurship.

"Everything that you see today on our page was born from the time that I coordinated an exportation project for handicrafts in Honduras, where I fell even more in love with everything artisanal. It introduced me to the beautiful life of artisans with marvelous abilities, as well as of the hardship of living in marginalized zones without opportunities to sell their art at fair prices.

"Unfortunately, this project ended; the organization left the country and many artisans were left without opportunities to continue exporting. In that moment, my mom and I decided to continue working with the artisans. The art of weaving in Honduras has been around for more than 80 years; born in South America in countries like Colombia, Ecuador, and Bolivia. This art consisted of the weaving of natural fibers, which today represents a part of Honduran heritage.

"For a lot of artisans, lack of innovation is a problem. I knew that I had to start with that, designing and creating new pieces that still retained a traditional essence. This gave our artisans new pieces to sell. I should mention that a lot of our artisans made hats and baskets, but those pieces took more than a week to create, and clients could not appreciate this dedication. Because of this, our artisans would often not receive fair prices for their pieces.

"For business reasons, I lived in Vietnam for a while. In 2001, there were more than 1,000 weavers. When I returned, there were only 25 weavers left. In the interim years, many of the women had emigrated to other places, such as the United States, or they had simply gotten old and were not able to dedicate themselves to weaving anymore. In this moment, I decided to dedicate myself 100% to working with them. We had to start fresh with a lot of enthusiasm in order to save this marvelous technique, allowing us to help many families.

"We started to make small pieces, such as jewelry, which did not take a lot of time to make and could be sold at fair prices. Our artisans can create many of these pieces each day, and it also allows them to take care of their homes and children.

"My commitment is to offer employment to every talented woman in these villages where opportunities are scarce, but where there is a lot of talent and desire to get ahead and offer their children a better future. Because of this, each piece is made with a lot of love and dedication. You can see this in each piece, which carries the essence of each artisan." "