Our GlobeIn Premium Wrap
Hand wrapped with love, each gift comes with its own regional pattern, giving your gifts an international flair.
Premium gift wrap – $5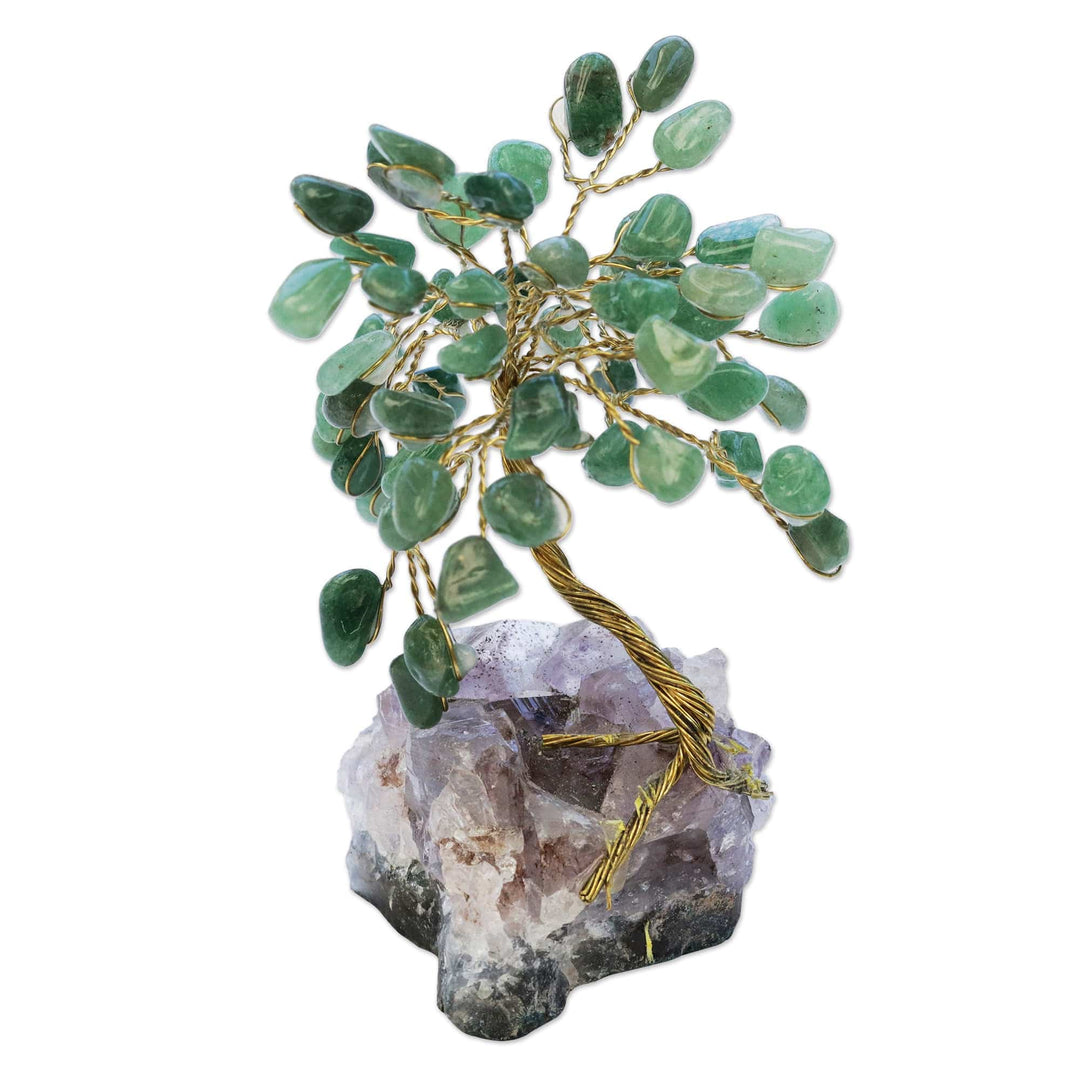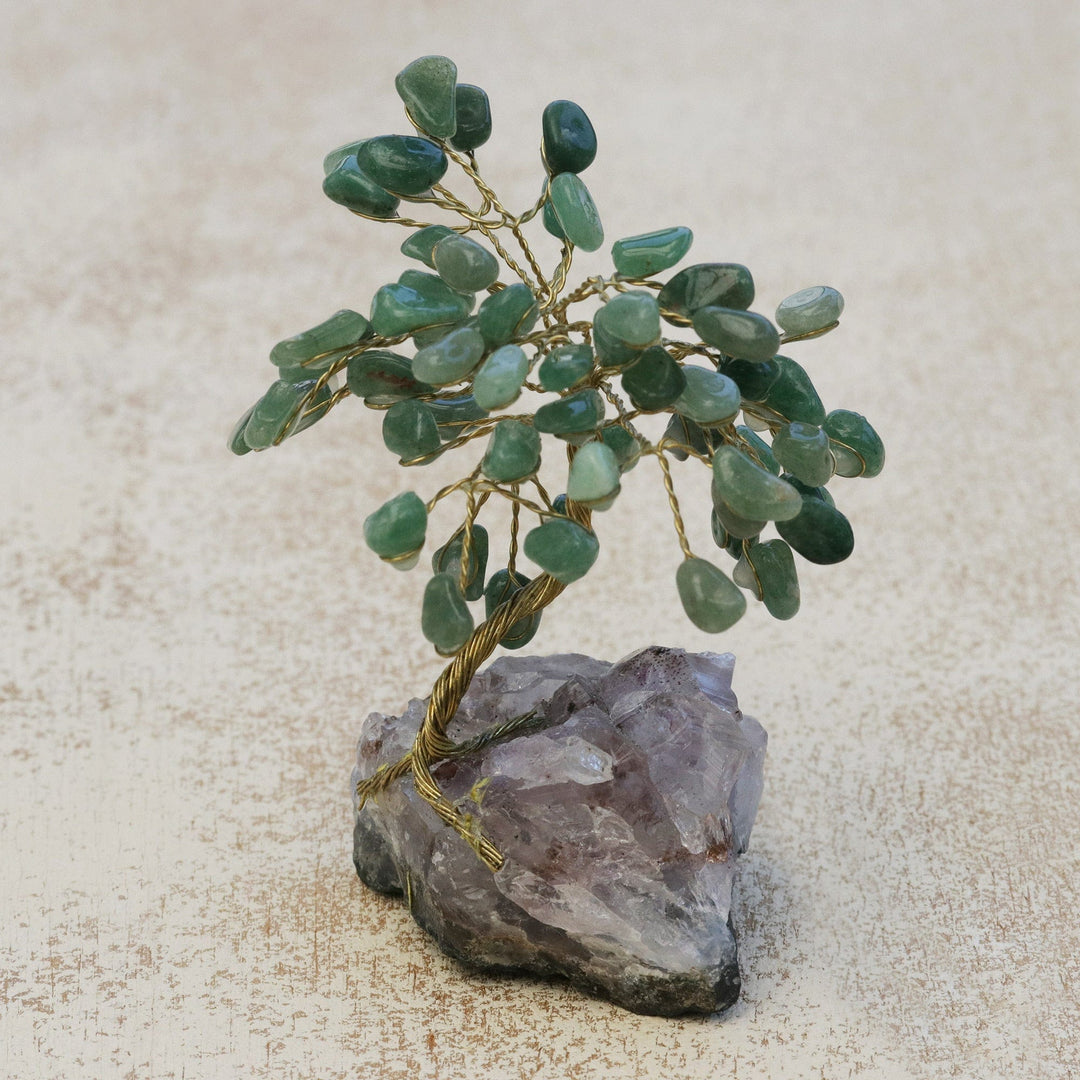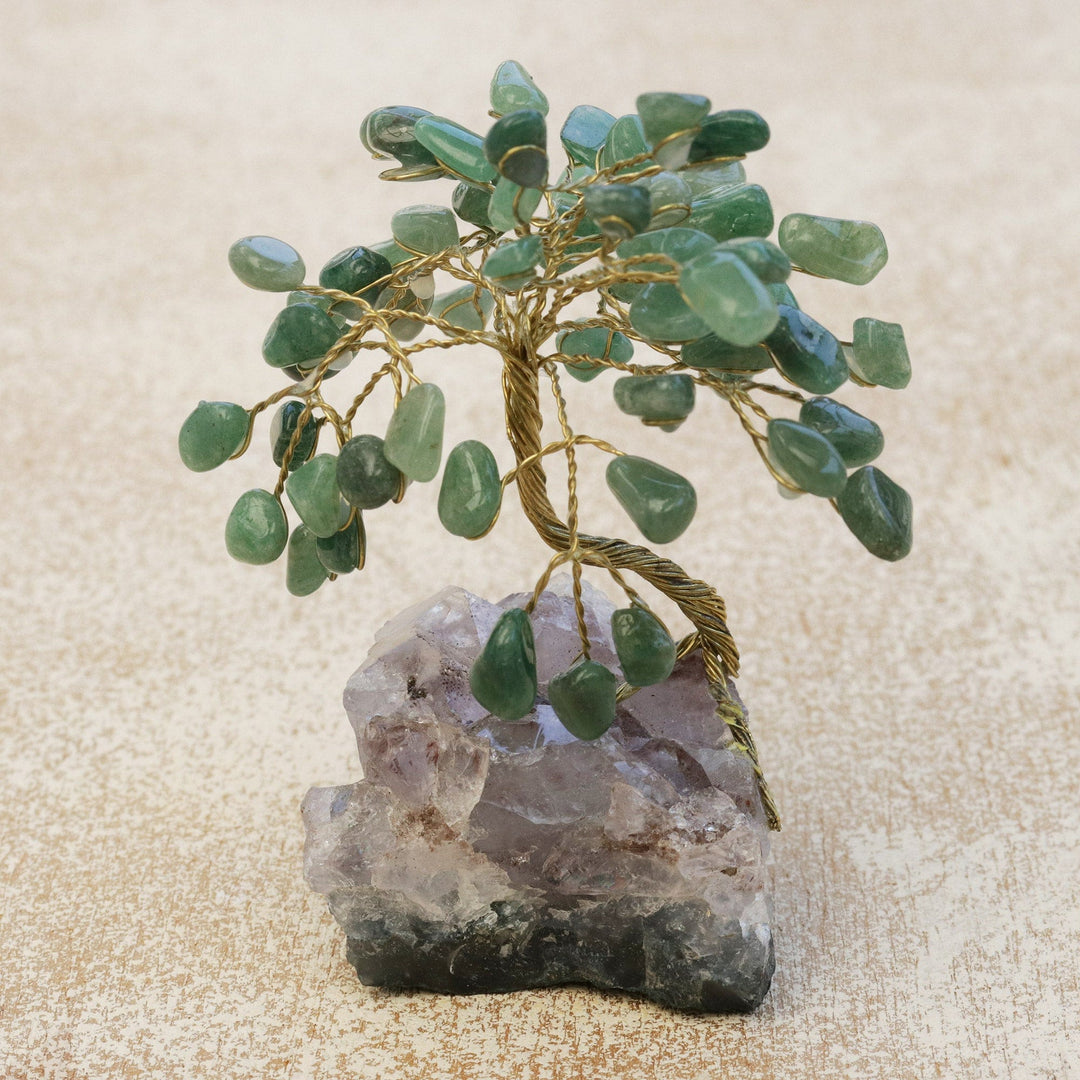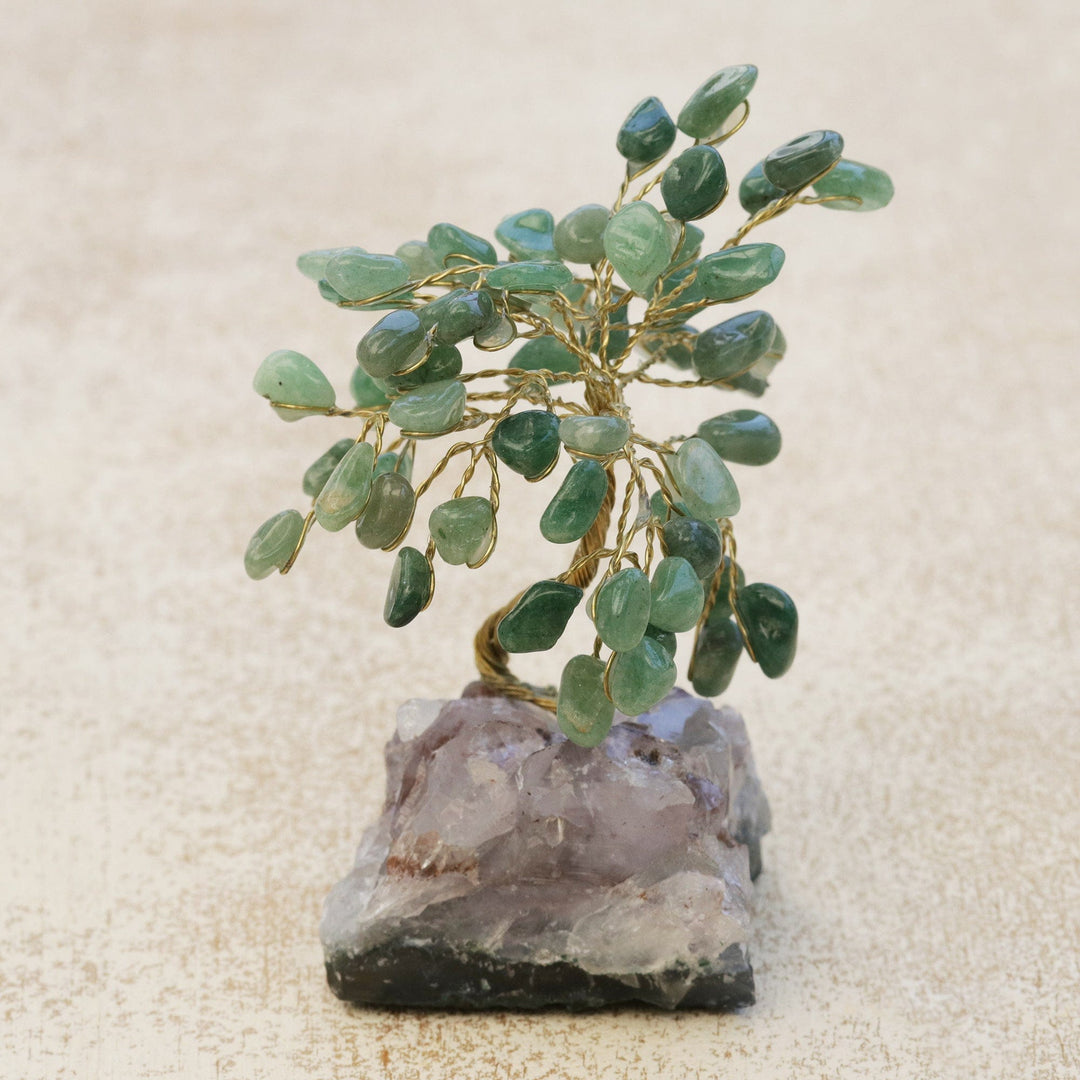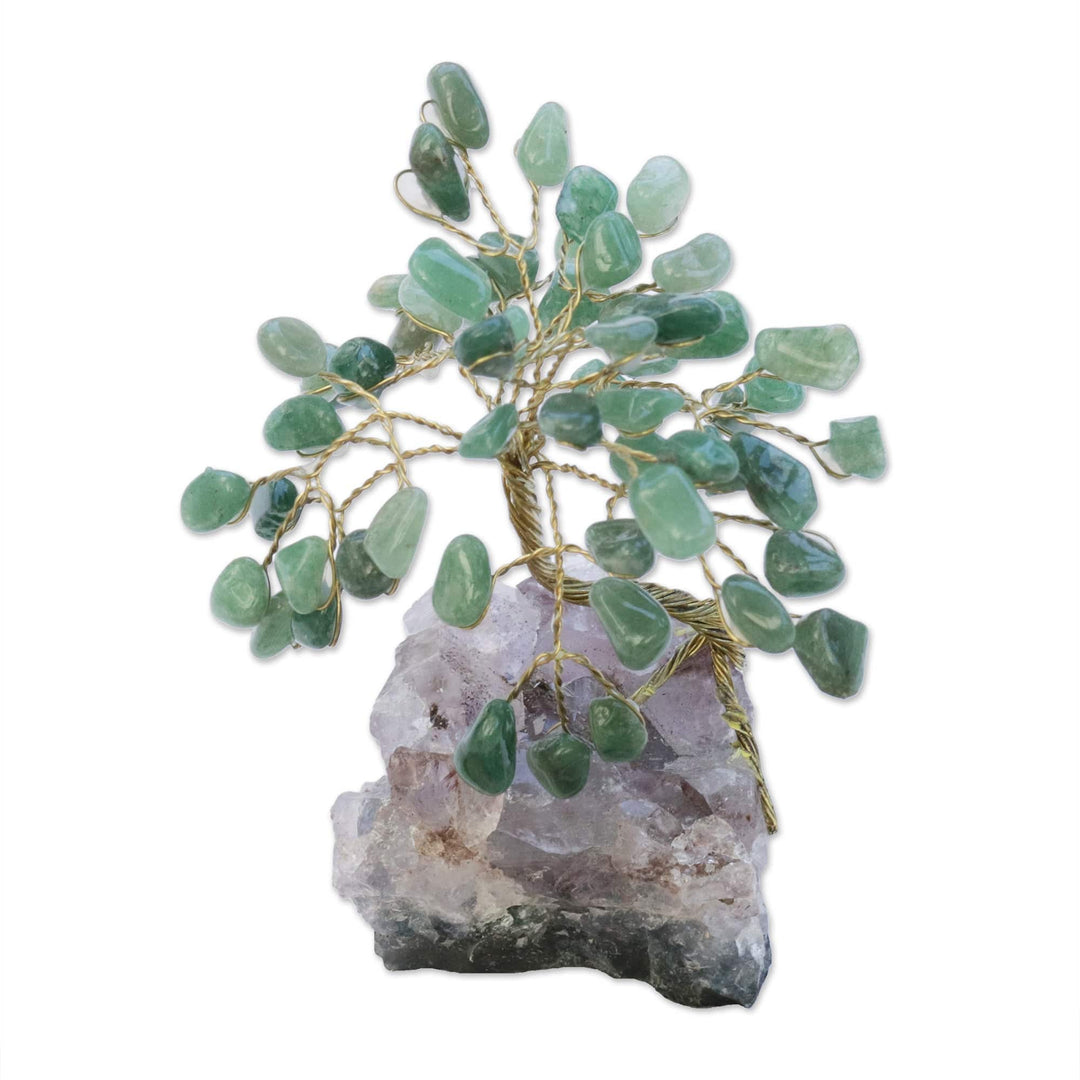 Green Quartz-Amethyst Brazilian Mini Gemstone Tree Sculpture - Hope and Happiness
$34.00
Guest price
$27.20
Member price
Overview
Description
Springing from a base of uncut amethyst, a petite tree extends golden branches. Green quartz foliage flourishes in a cheerful sculpture by Joias do Rio. Quartz is thought to be related with happiness and hope.

The branches of this gemstone tree can be gently bent into the desired shape.
Quartz, amethyst base, brass wire
90 g
7.5 cm H x 7.5 cm W x 4.5 cm D
THE STORY BEHIND THE PRODUCT
Artisan Organization: Joias do Rio
Country: Brazil
One of humankind's earliest artistic expressions is that of wearing jewelry. From seeds, flowers and wood to metal and gemstones, jewelry symbolizes a culture's values and historic periods.

Brazil's gemstone jewelry is renowned worldwide for the rich detailing that designers apply to their creations, as well as for the variety, quality and colors of the country's natural gemstones.

The designers at Joias do Rio find inspiration in nature's true beauty, as well as in the magnificence of Rio de Janeiro. Their original designs showcase the infinite variety of colors and shapes of Brazilian gemstones and they're excited to offer you jewelry pieces that are both delicate and exuberant."