Our GlobeIn Premium Wrap
Hand wrapped with love, each gift comes with its own regional pattern, giving your gifts an international flair.
Premium gift wrap – $5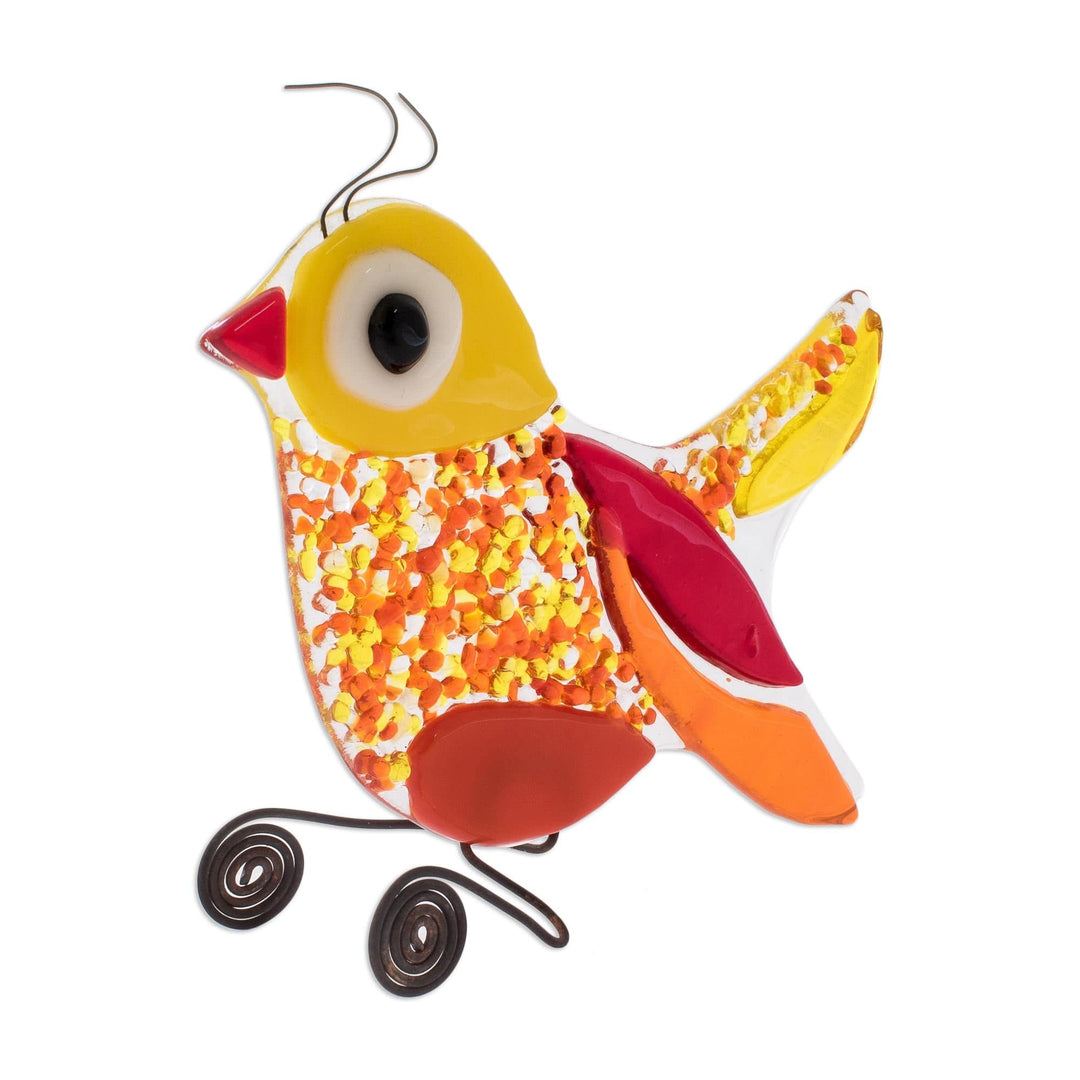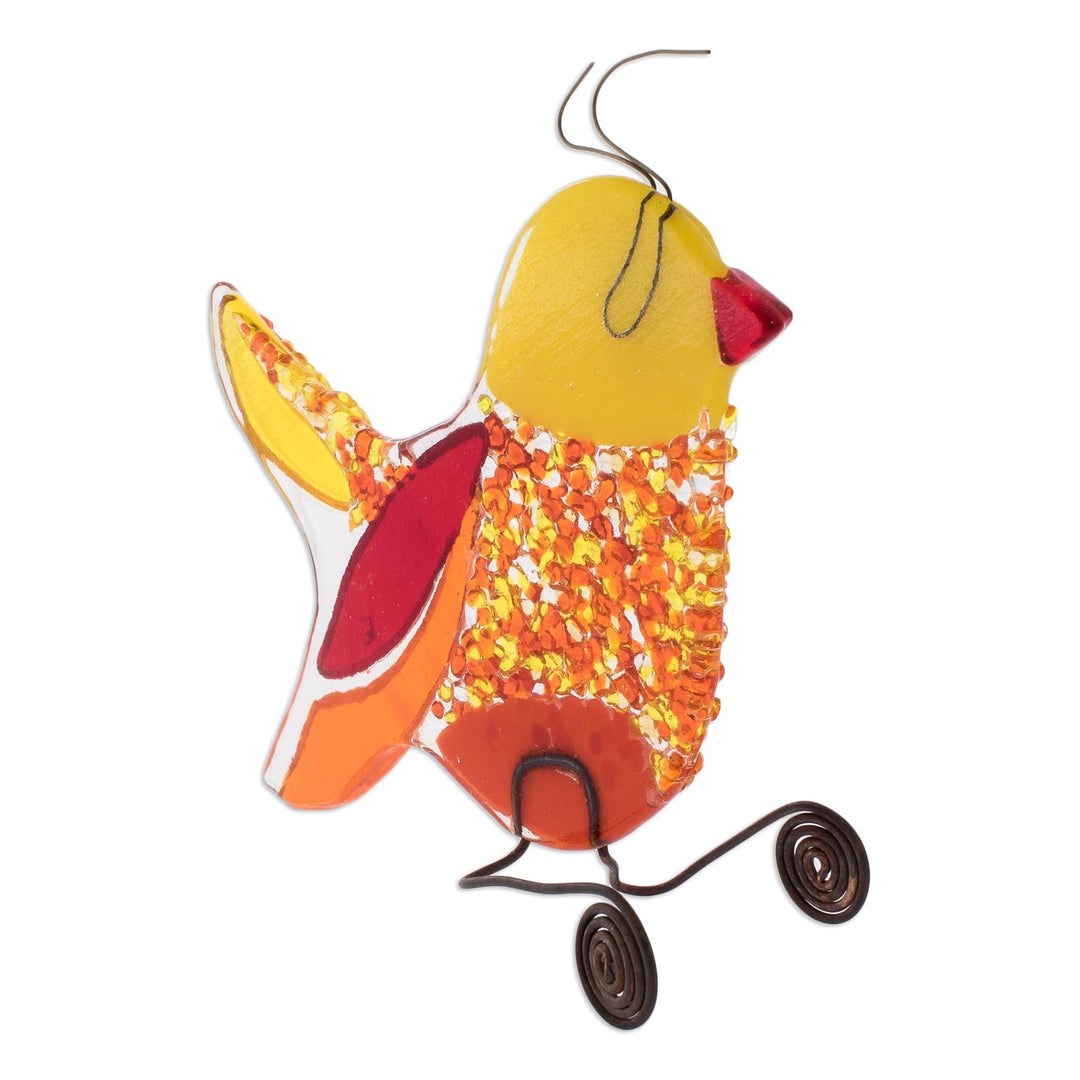 Fused Art Glass Bird Figurine in Yellow from El Salvador - Bright Bird
$43.00
Guest price
$34.40
Member price
Available Premium Gift Wrap
You can optionally add Premium Gift Wrap into cart.
Learn more >
Overview
Description
Crafted by hand of fused art glass, a charming bird displays bright yellow, orange, and red plumage. El Salvador's Margarita and Fernando Llort create this charming figurine with feet of stainless steel.
Glass, stainless steel
1.05 oz
3.1 inches H x 3.9 inches W x 1.2 inches D
THE STORY BEHIND THE PRODUCT
Artisan Organization: Margarita and Fernando Llort
Country: El Salvador
"Nature and people have been my greatest sources of inspiration," the late artist Fernando Llort once said. "An interplay of organic shapes, textures and cheerful colors can be seen in this collection. Here, we also try to transmit an analogy between the behavior of nature as a living organism, interconnected, able to generate life and in constant transformation with the human being throughout the different stages and dimensions of life. The art of Fernando Llort is inspired by scenes of El Salvador's countryside, by our roots, by our people… in short, in the admirable creation of God."

He was born in 1949 in San Salvador, the third of six children. He studied in the Liceo Salvadoreño, then decided to take art courses in France and the U.S. Finally he received a degree in theology in Belgium.

In 1973, he returned to El Salvador and settled in La Palma, where he founded many social and personal development centers and taught art to many Salvadorans. Many artisans got their start in these classes and continue Llort's legacy today. As a result, the President's Minister of Culture awarded Fernando the National Cultural Award in 2103.

The renowned painter Fernando Llort passed away at the age of 69.

"It was always my desire to help as much as possible with my paintings and motivate our people to awaken to our roots and seek an expression of our own. I always felt a deep and vital need to rediscover our local culture. This would let us place ourselves — and would place us — as Salvadorans in a Latin American context.

"I want my work to invite us to see things with a magical vision, like the eyes, the heart, or a child, or the innocence of a rural family without prejudices or preconceived schemes," he said.

Margarita Llort has worked with art glass since 1984. During this time, she has constantly perfected her art with courses in the U.S. and in Barcelona. She has now formed a team of first class artisans. Her genius and creativity has let her innovate with her work, creating beautiful designs for art and decoration. She and her team work hard to create unique pieces using art glass, wood and iron. They recreate the designs of Fernando Llort with scenes inspired by the Salvadoran countryside, by our people, our roots and by God's creations.

"The art glass designs are crafted entirely by hand in our workshop with eco-friendly materials. We put a new value on leftovers and waste from other processes and convert them into something of equal or greater value. With the purchase of our work, you are supporting the Fernando Llort Foundation and the Salvanatura Foundation. You are collaborating in the promotion of our culture and art as well as with conservation and environmental protection projects in El Salvador."