Our GlobeIn Premium Wrap
Hand wrapped with love, each gift comes with its own regional pattern, giving your gifts an international flair.
Premium gift wrap – $5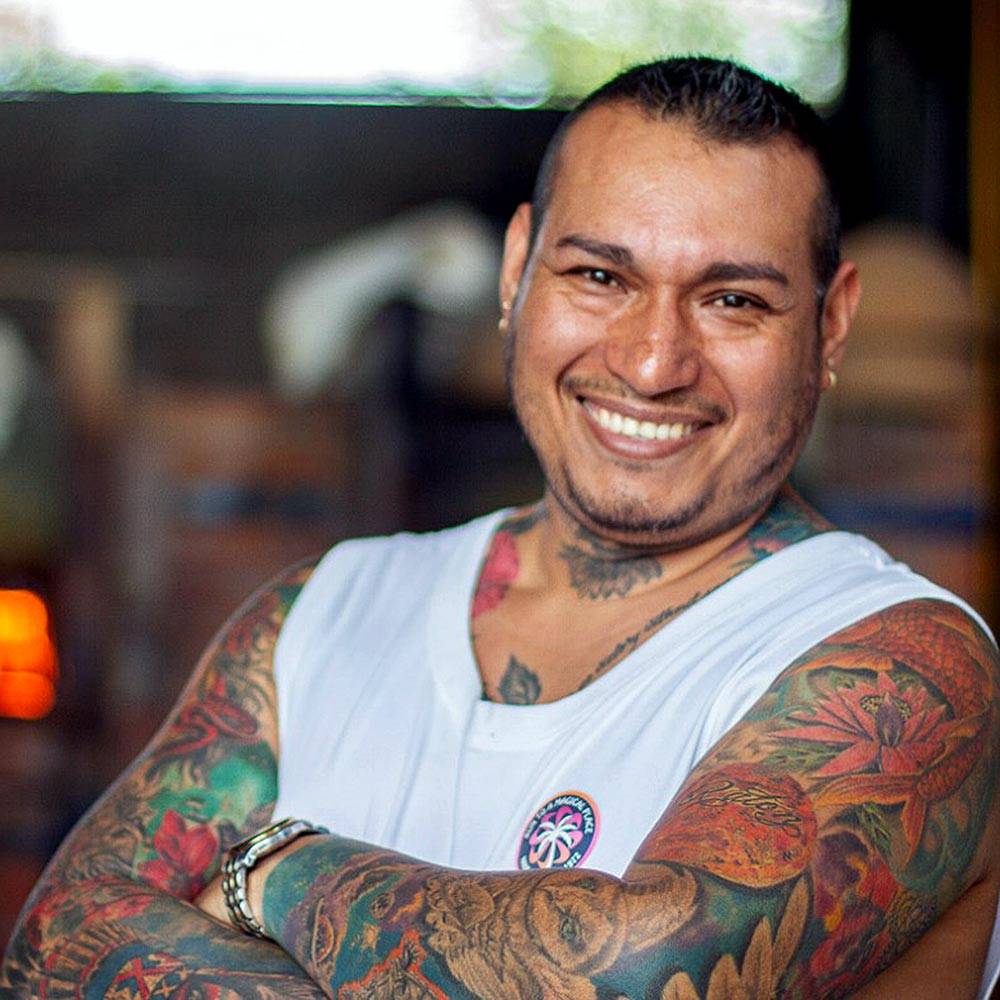 Fluted Blue Hand Blown Tumbler Glasses (Set of 6) - Fiesta Azul
$97.00
Guest price
$77.60
Member price
Overview
Description
This appealing set of 6 tumblers in a cool blue shade are crafted by Oscar Preciado in Mexico. The artisan uses recycled bottles, melting and then hand-blowing them into the desired shape.

Because each piece is handmade, shape and size can vary slightly and tiny bubbles may appear within the glass. This exemplifies the hand-blown technique, making every piece a unique example of blown glass craftsmanship.
Recycled glass
2.26 lbs
Each: 5 inches H x 3.1 inches Diam.
15 oz.
THE STORY BEHIND THE PRODUCT
Artisan Organization: Oscar Preciado
Country: Mexico
"I've liked blown glass From an early age. Thanks to different people who helped teach me, I've learned to create my own objects in handblown glass. Though the reality is that you never stop learning and forming your own way of creating — sometimes by recycling, other times with raw material. You finally give life to that piece that manages to have more than one use, from decorative to functional. To shape an object that at first appears as nothing, but results in a complete wonder.

"The technique for blown glass remains the same. Since its inception, it hasn't varied much, despite the different styles that we see. It seems that all of us who create blown glass use the same steps — melt the glass, place it in the tube, and blow until it is shaped.

"The difference is that we can make the same style of glass, or the same decorative item, but the passion, dedication and effort that you put into it every time you make a new object is what distinguishes your work. No need to search deeply. A previously visualized piece in which you put your greatest focus will not only result in a great job, but it will leave you with the satisfaction of having shaped a seemingly simple material.

"In reality, it is a material in which you can exploit an infinity of ideas. But you have to be careful when molding and working it, since it is apparently a simple material. However, the challenge is to shape it at the right and precise moment to avoid error. We can move forward and reuse, but the challenge is always to seek improvement in each piece.

"I want to continue working on all my goals and objectives. My children, my wife and the rest of my family give me the inspiration I need. They are also a fundamental part of my workshop. We are also able to offer work and support to other people.""