Our GlobeIn Premium Wrap
Hand wrapped with love, each gift comes with its own regional pattern, giving your gifts an international flair.
Premium gift wrap – $5
Reverse-Painted Glass Tray - Floral Connection
$55.00
Guest price
$44.00
Member price
Overview
Description
Working in the colonial tradition of reverse painted glass, Peruvian artisan Floral Polo creates an elegant tray. It is crafted of wood with gold-tone paint, its center set with a glass panel with hand-painted floral motifs that interlace.
Reverse painted glass, MDF
0.58 lbs
1.8 inches H x 12.5 inches W x 6.8 inches D
THE STORY BEHIND THE PRODUCT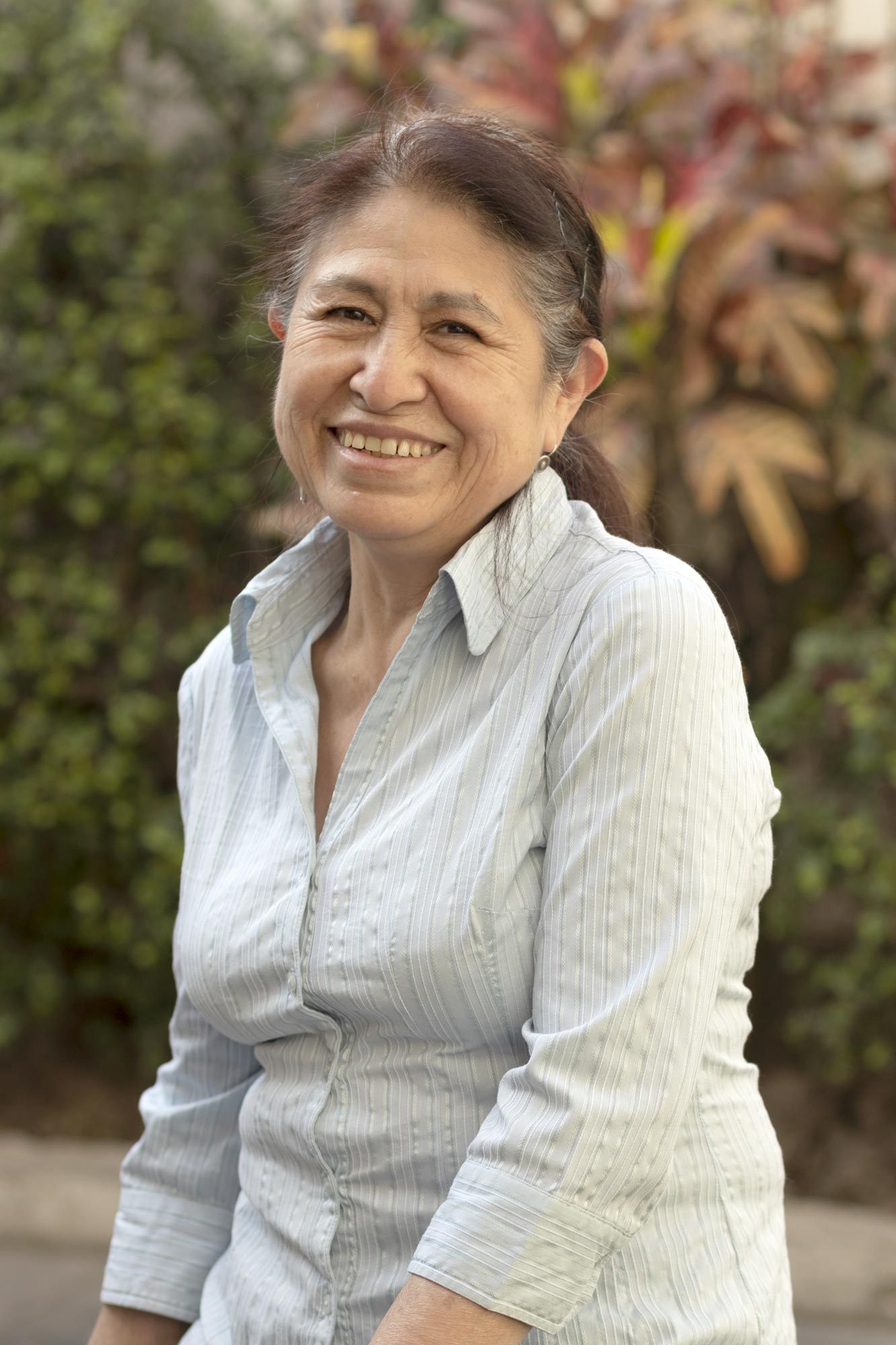 Artisan Organization: Flora Polo
Country: Peru
"With hard work, passion and love, you can achieve what you set out to do.

"I was born in Cajamarca, a region known for its beautiful landscapes and ecological villas. I feel fortunate to have been born in a place so full of cultural traditions.

"I consider myself to be hardworking, honest and responsible. These are traits that define my personality and the quality of my work.

"When I was very young, I became interested in handicrafts, especially in ceramics. I always liked reverse painted glass. I was attracted to the colors and shapes inspired by our Inca culture, full of magic, mysticism and art. I love to paint and my work reflects the daily life that surrounds me — our green fields, clear skies, and the serenity of our flora and fauna.

"One of the most difficult moments was becoming a mother at 21 but I'm very proud of this beautiful lifetime project. It filled me with an incredible strength and with it, I wanted to take on new projects to support our little family. My daughter and I didn't have any help, but we overcame our adversities. She was, is and will always be the engine that motivates my work. She is one of the reasons I create my art with so much care and passion.

"While seeking alternatives to help make a living, I began working with some cousins who are artisans. I'd watch them, and try to use the tools, paint, shape and finish the chests they crafted while taking care of my daughter. I took the time to learn this art and I enjoyed it. I could see that I had a talent for reverse painted glass, and knew I had to take advantage of it. "I love painting and finding thousands of new color combinations.

"I visited a number of workshops to learn techniques, design processes, stenciling, painting and finishing. I practiced and developed many designs through experimentation and learning from my mistakes. I had to overcome my fear of failing. I realized my own sense of security, perseverance, and my daughter could help me strike out on my own as an artisan.

"I'm intuitive and detail-oriented, and this shows in every design I create because my feelings are included in everything I do. For me, painting is a gift that comes from within and is born in the soul.""