Our GlobeIn Premium Wrap
Hand wrapped with love, each gift comes with its own regional pattern, giving your gifts an international flair.
Premium gift wrap – $5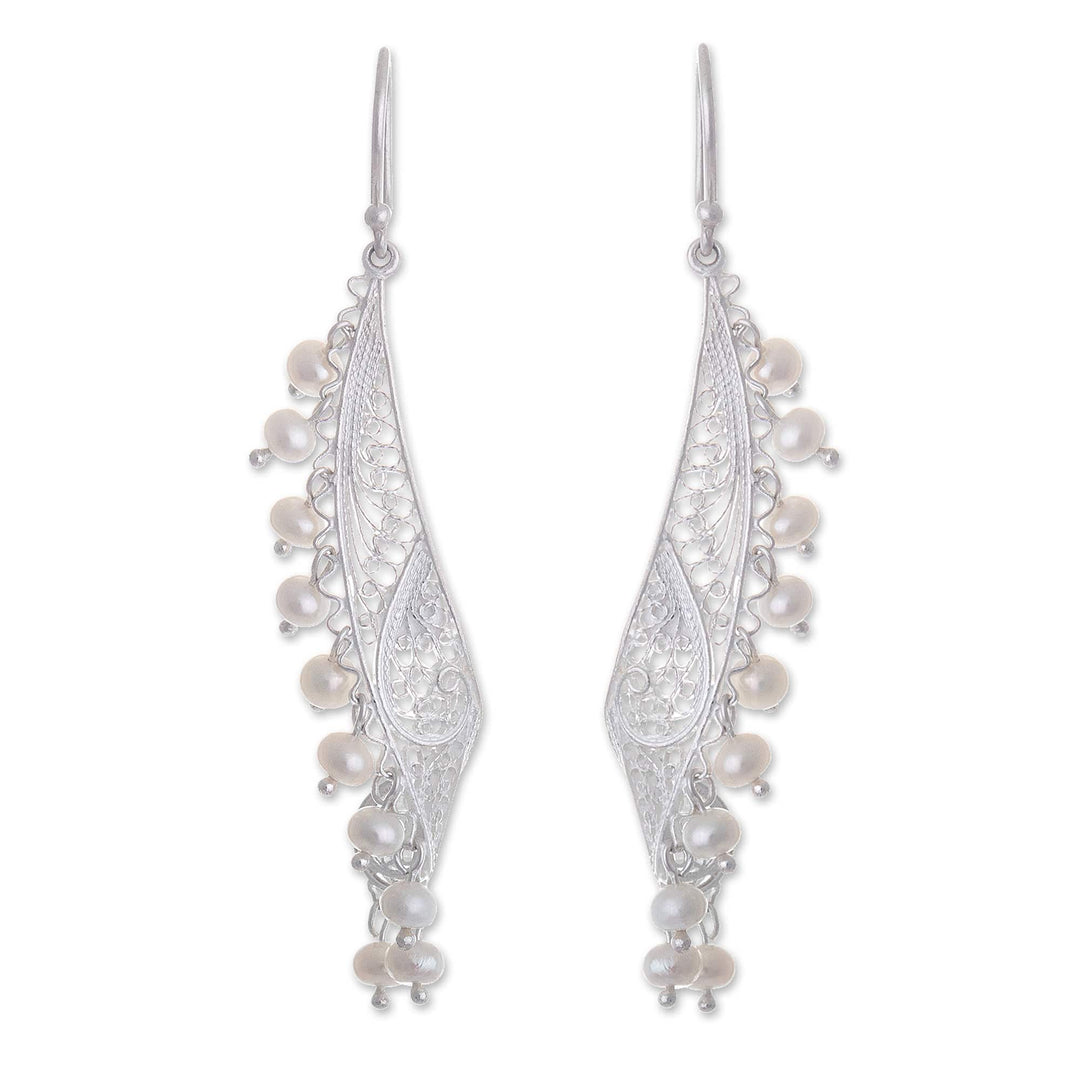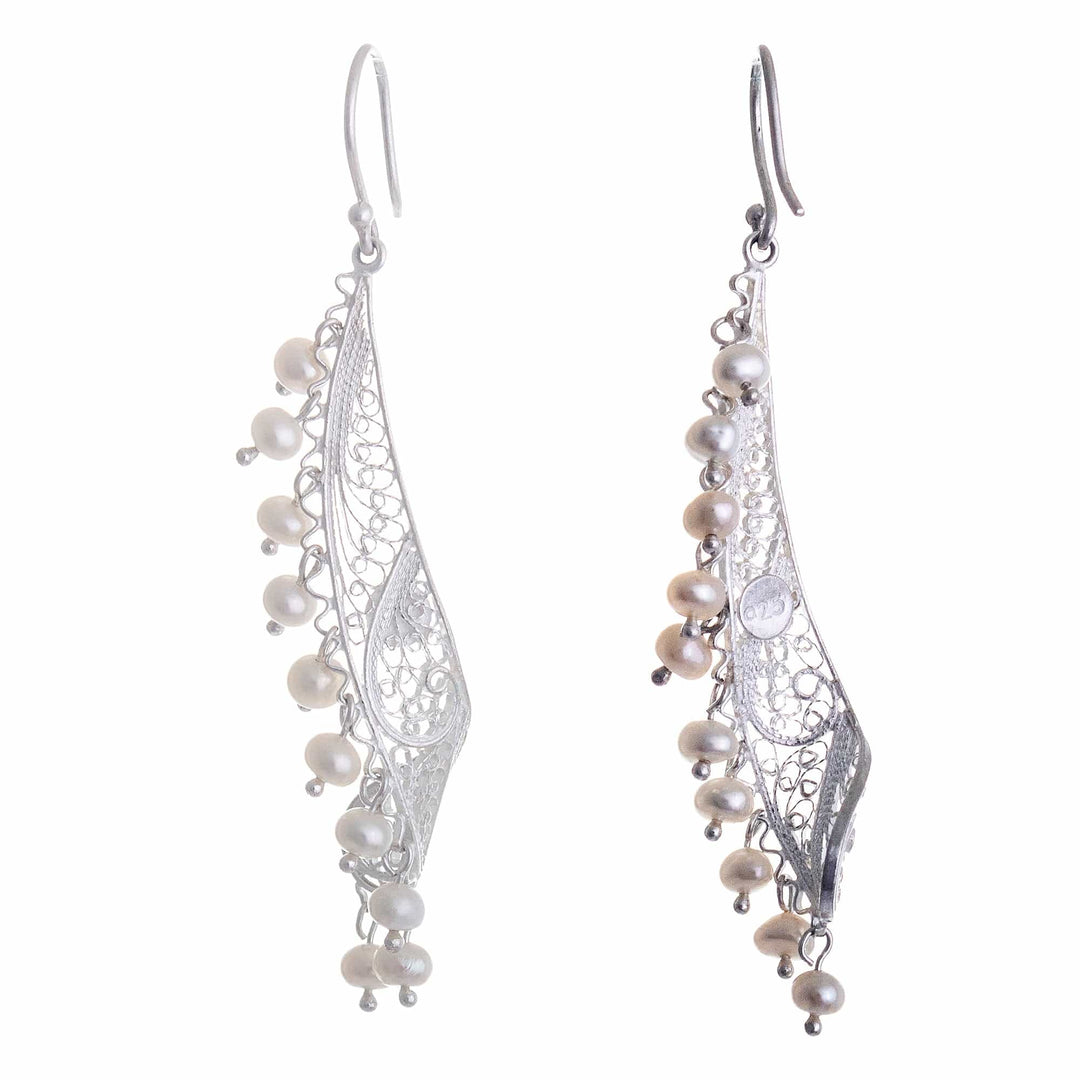 Filigree Earrings with Cultured Pearls - Gocta Falls
$119.00
Guest price
$95.20
Member price
Overview
Description
These gorgeous dangle earrings are named for one of the world's tallest waterfalls, Gocta Falls in Peru. Juana Ramirez designs the earrings, which are formed from delicate sterling silver filigree and embellished with cultured freshwater pearls.
925 sterling silver, cultured pearl
0.15 oz
2.9 inches L x 0.5 inches W x 0.5 inches D
THE STORY BEHIND THE PRODUCT
Artisan Organization: Juana Ramirez
Country: Andes
"Born in Lima in 1960, I am the second of four siblings and our parents raised us with their unconditional love and support. They also raised us to love our neighbors. They worked very hard to provide and offer us a bright future. My friends will tell you I'm trustworthy, reserved and honest.

"Dad loved playing classic guitar – he'd feel our spirits with the music of Bach, Schubert, and Segovia amongst others. Mother has always been an example of innovation and creativity, especially in the way she'd solve problems.

"Dad's job kept us constantly traveling and my senses were always in awe of the landscape we'd see, and the multicolor attires and the jewelry people wore especially for their villages festivities.

"All of this inspired me, even as a child, to make my own jewelry with wires in many different colors. By the time I was in university I was selling my creations, which reasserted my inclination toward designing my own jewelry and accessories.

"I got married when I was 24 and I have a beautiful son who never ceases to fill me with pride. Since my husband had a complex work schedule, I dedicated all my time to looking after our son until he was 18 years old. Then I took up some jewelry courses though my dream was to study jewelry making professionally. My dream came true and within three years I graduated.

"I still get excited when I look upon my finished pieces – to think they start in a crucible as molten metal, and after working with passion, they become a fusion of geometric lines, textures and colors.

"Thanks to the bonds of friendship forged in the classrooms, three friends and I got together and started a jewelry workshop. My preferred materials are silver, gold, and some natural gemstones.

"My dream now is to get together with everyone who studied with me and start a great community of jewelry artisans, so we can share for free our knowledge and expertise with young artisans from under-served communities and who'd love to learn this craft and make a brighter future for themselves." "