Our GlobeIn Premium Wrap
Hand wrapped with love, each gift comes with its own regional pattern, giving your gifts an international flair.
Premium gift wrap – $5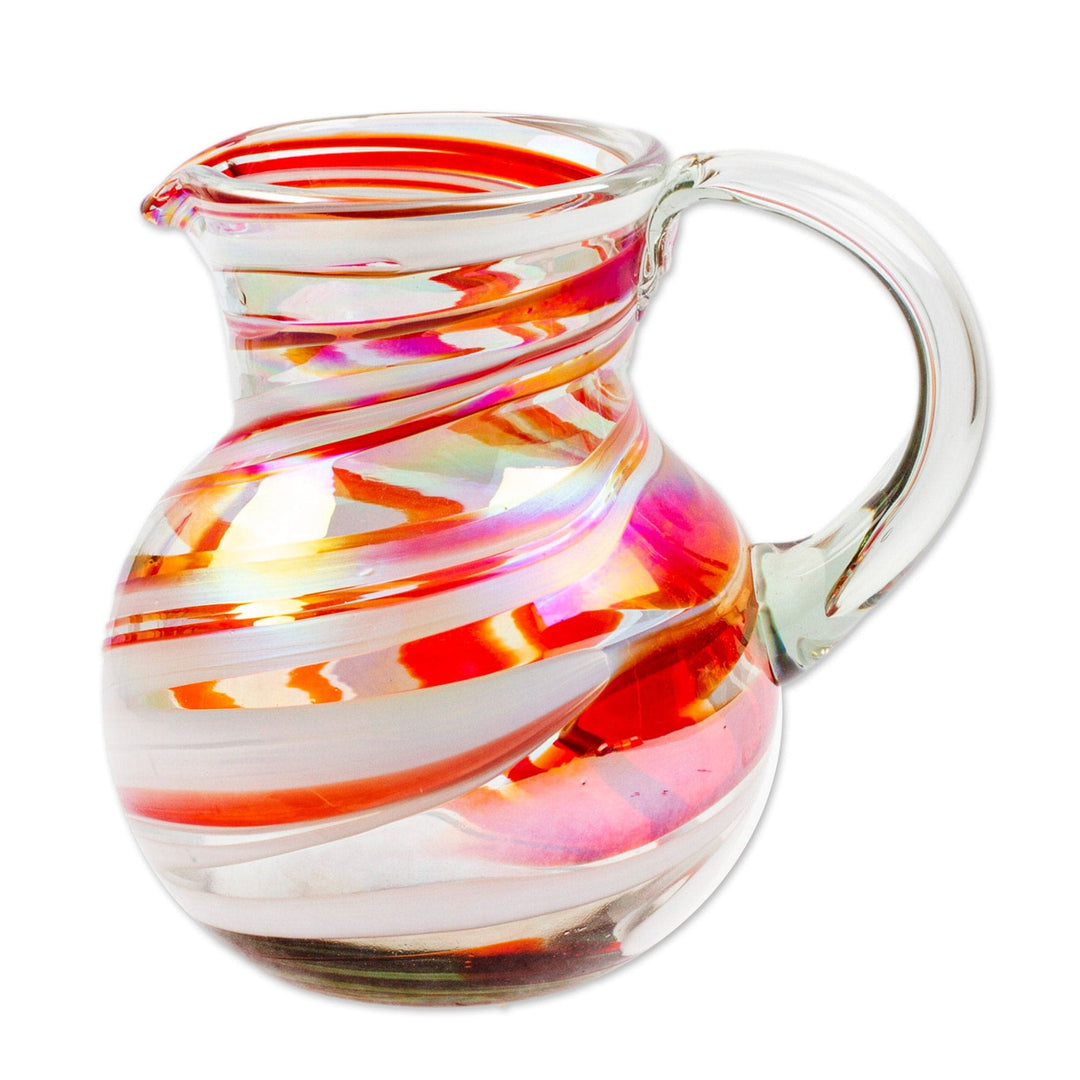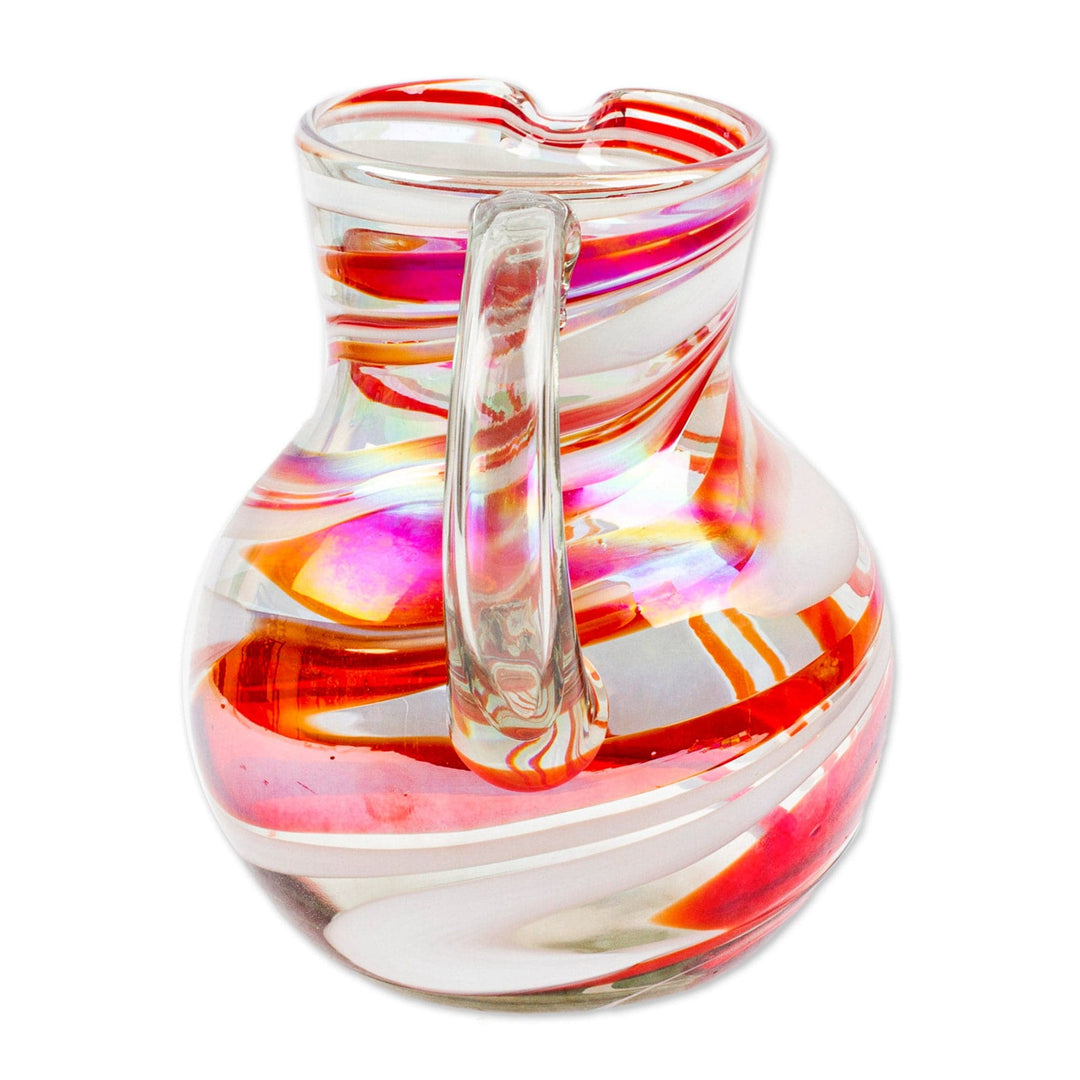 Handblown Glass Pitcher - Tropical Swirl
$46.00
Guest price
$36.80
Member price
Overview
Description
Add a unique accent to your home decor with this sturdy recycled glass pitcher, part of the Artisan Blown Glass Collection from Mexico. Made with traditional handblown techniques, this accessory comes with elegant red spirals that add an enchanting tone to the piece.
Recycled glass
1.40 lbs
8.8 inches L x 6.8 inches W x 8.3 inches D
THE STORY BEHIND THE PRODUCT
Artisan Organization: Artisan Blown Glass Collection
Country: Mexico
An artisan town near Guadalajara, Tonala takes its name from the Nahuatl "Tonallan" — "where the sun comes out." Glass blowing has been an art form here for more than a hundred years. Today, it's considered the capital of Mexican handblown glass.

The technique is spectacular. The ground glass — often recycled from drink bottles — is melted in ovens for several hours until it has the texture of thick honey. Each color is melted separately and they are known as transparent, smoky, amethyst or amber. The temperature of the ovens varies from 500 to 1600 degrees Centigrade. When the glass reaches a point of fusion, it is placed at the tip of a long metal tube. If colored spots are desired, it is rolled through a pan of tiny glass fragments in the desired hues, then the blowing begins.

The artisans roll the glass to create a uniform shape while manipulating the molten globe with special tools. Finally, they remove the blowing tube, and heat the glass once more before handles or bases are affixed. Once finished, the piece goes into an over for a number of hours to temper it.

The incredible talent of these artisans may make the process look simple, but learning to handle the fire and the high temperatures of the ovens that melt the glass, the delicate work of adding details to a fragile design before the glass loses its flexibility, and all the steps in between are skills than can be learned only by years of experience and dedication.

This is why each piece of blown glass is unique, and each one carries a bit of the heart of the artisan who crafted it. Using his hands and skill, he transforms molten glass into an authentic work of folk art and carries on the artisan traditions of Mexico."
I recommend this product
pitcher
It is beautiful. And I love the size. Perfect for my needs.
More beautiful in person than on the picture
This is a dream come true. Been waiting for this to get restocked and snatched it up right away! So pleased to get it and cantwait to use it.