Our GlobeIn Premium Wrap
Hand wrapped with love, each gift comes with its own regional pattern, giving your gifts an international flair.
Premium gift wrap – $5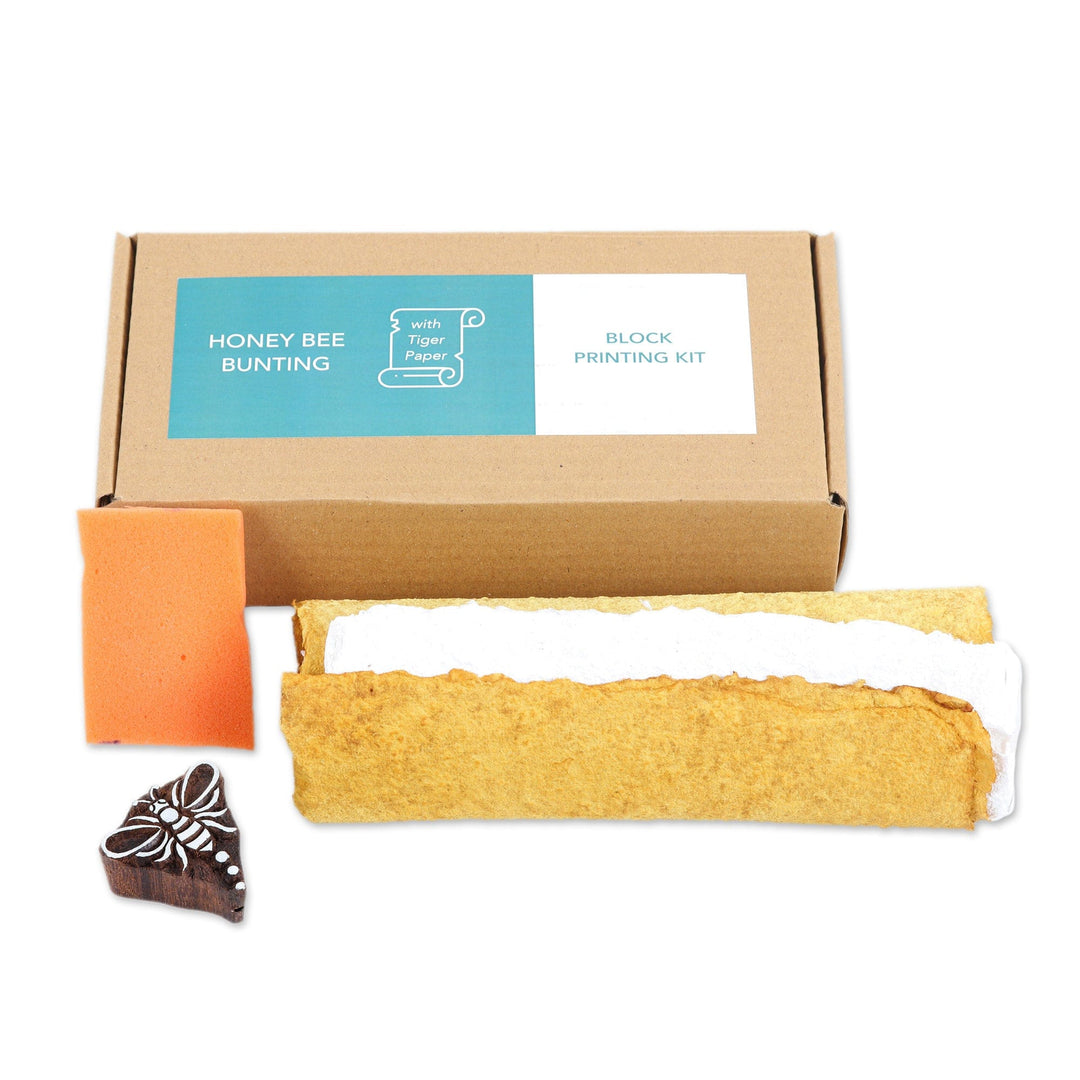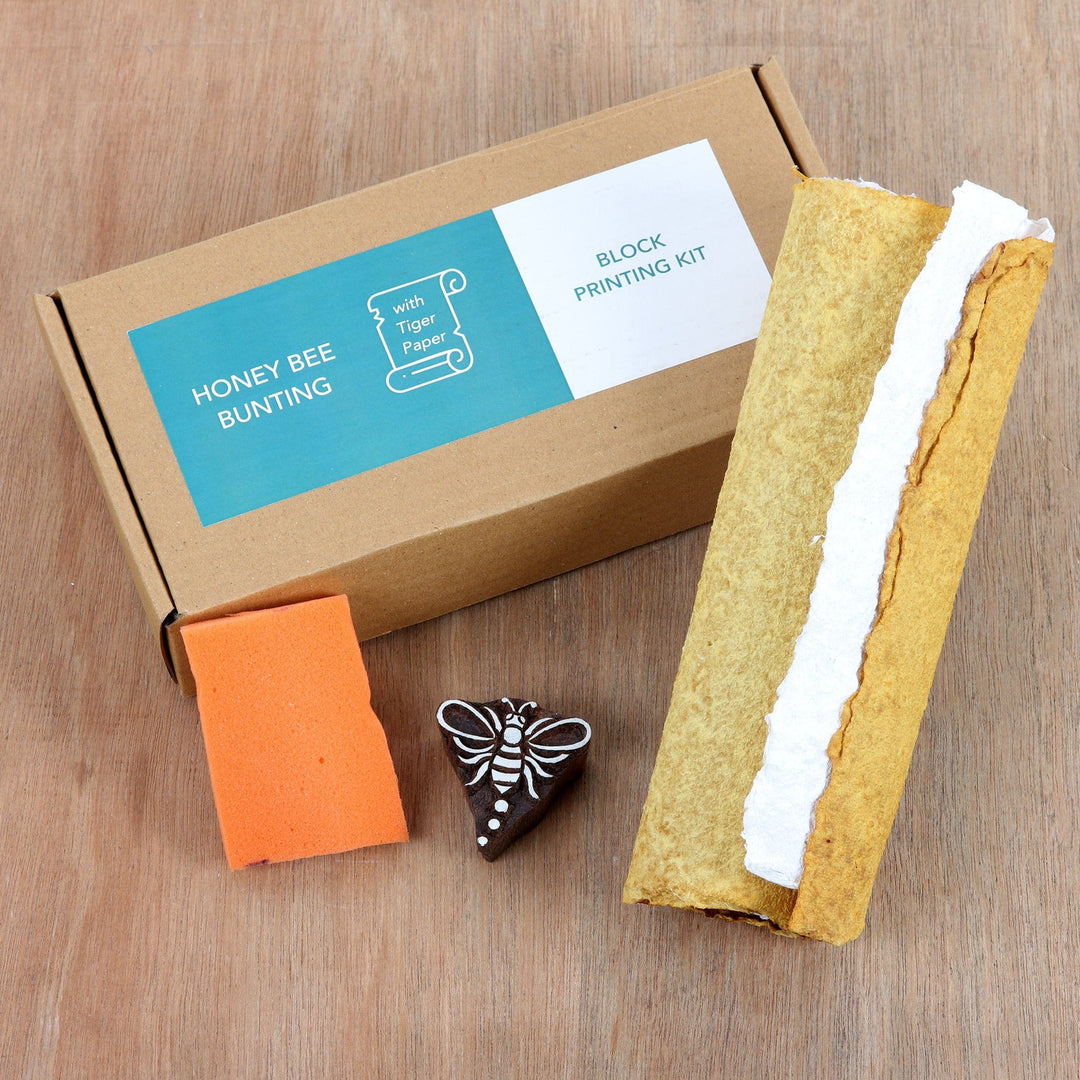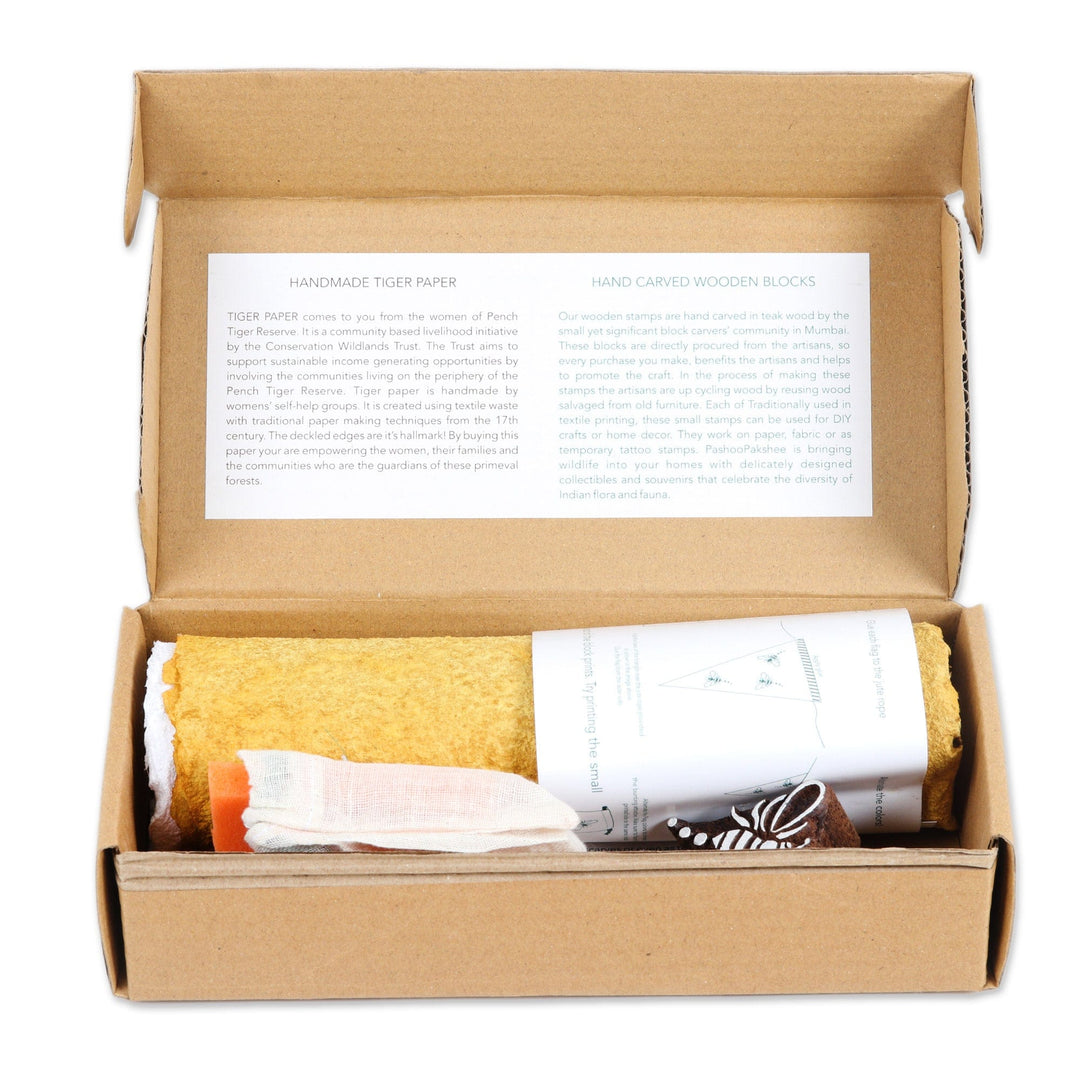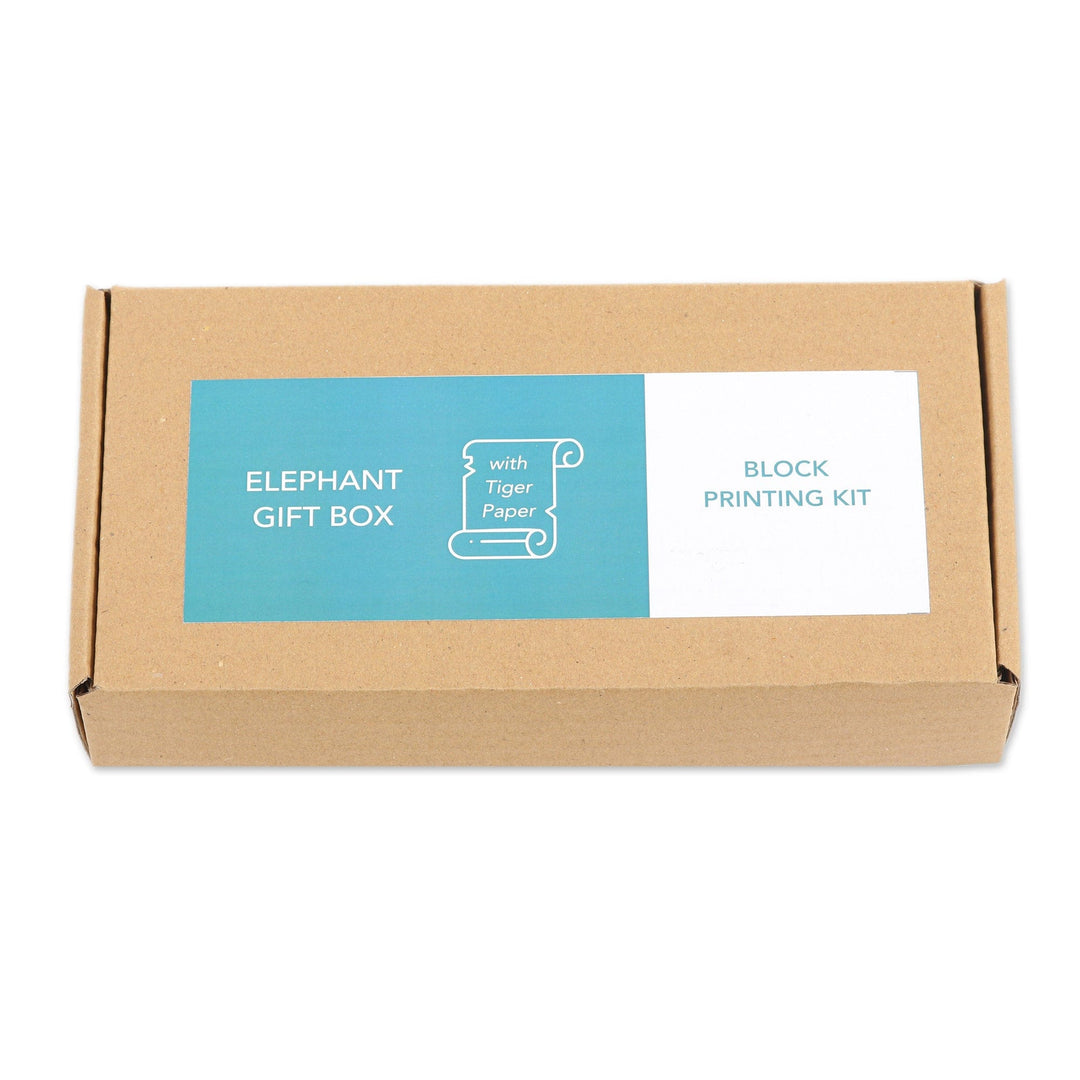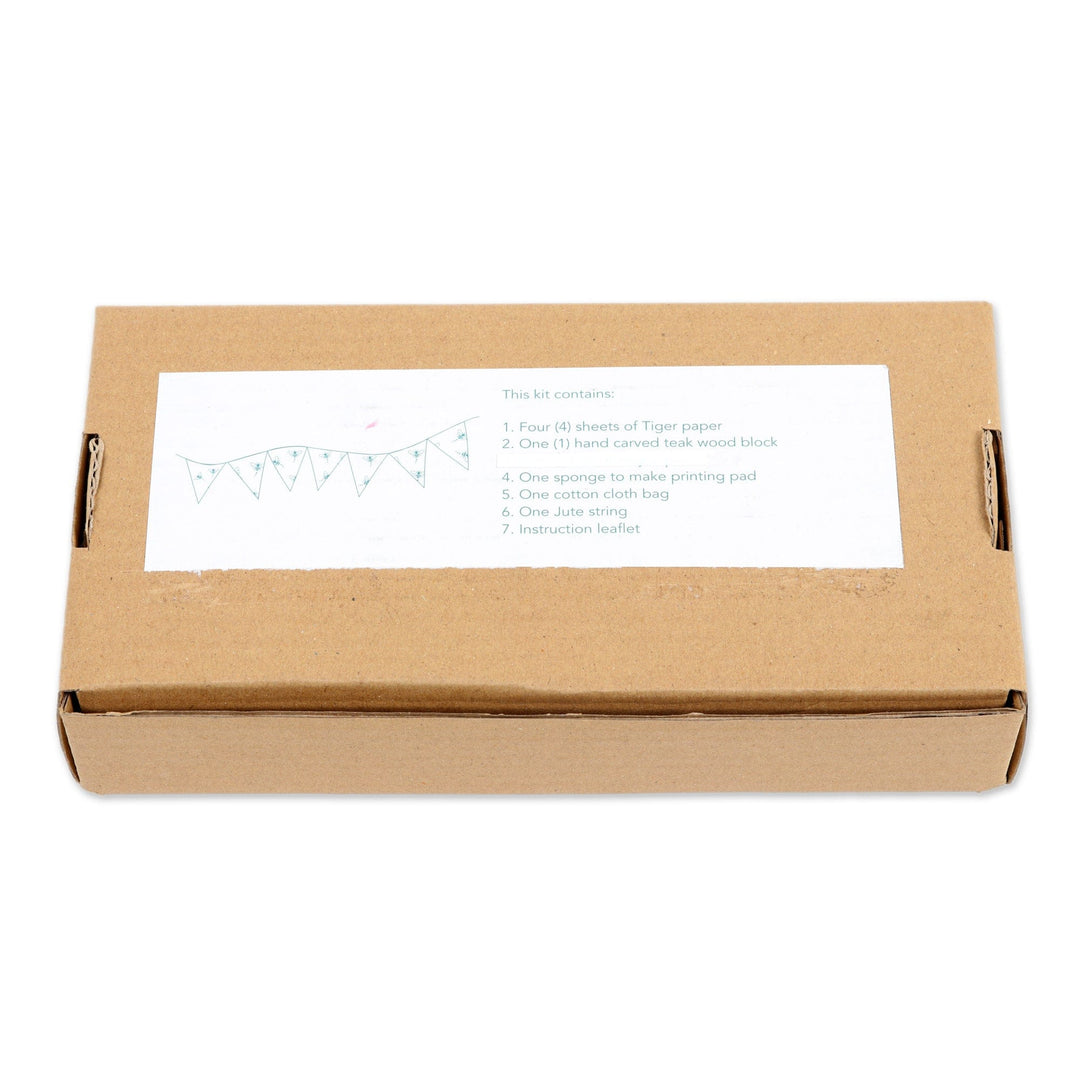 Eco-Friendly Bumblebee Block Printing Kit Handmade in - Sweet Bumblebee
$54.00
Guest price
$43.20
Member price
Available Premium Gift Wrap
You can optionally add Premium Gift Wrap into cart.
Learn more >
Overview
Description
This unique block printing kit by Savini is ready to add a creative accent to your items. It set comes with a teak wood bumblebee block, a sponge to use as an ink-pad, handmade paper, and a cotton pouch for keeping everything in order. The stamp is carved from reclaimed wood, making this an eco-friendly kit.

Instructions are included.
Handmade paper, teak wood block, sponge, cotton pouch
0.21 lbs
Box: 2.1 inches H x 10 inches W x 5 inches D
Largest Piece: 3 inches H x 2.7 inches W x 0.4 inches D
Smallest Piece: 1 inches H x 2 inches W x 2.1 inches D
THE STORY BEHIND THE PRODUCT
Artisan Organization: Savini
Country: India
"My name is Savini and I am from Mumbai. I am a very hardworking, fun-loving and creative person. I studied engineering, but decided to quit my job to try my hand at crafts instead, as I wanted to do something creative. "During my visits to the forest for a tiger safari, I came to know that there are many communities living near the forests that face man-animal conflict situations with big cats like tigers & leopards. This is because communities still depend on forest resources like wood, leaves, fruit and deer meat for survival. That is when the idea of starting an organization clicked in my mind where I can create self-sustaining livelihood for marginalized and tribal communities that live in India's remote villages.

"I started my organization in 2016 with a few groups of women. We work closely to provide sustainability to tribal and underprivileged communities by means of skill development and employment opportunities. We try to represent Indian wildlife in its truest form. We try to create wildlife souvenirs in various forms. From handbags and pouches to key chains, cushion covers, soft toys, coasters, fridge magnets, etc. We are trying to reduce the dependence of these communities on the forest. Providing them an alternative source of income creates a win-win situation for both man & animal. It also gives the communities a sustained source of income, as these products are mostly sold at eco-tourist destinations where tourists visit for birding or a tiger safari. This initiative also makes the communities feel included in the tourism.

"I am self-taught. With lots of trials, sampling and experimentations, I have mastered this art and have trained and guided all the women who work with me. Initially it was very hard when I started. I kept motivating myself and my team. I kept hoping for the best, kept trying, and constantly told myself not to lose hope.

"We usually work with fabrics like canvas and khadi, and wooden beads and paper mache. We also work with factory surplus fabric, garment remnants and trims in our attempt to reduce waste.

"We get the inspiration from the wild world around us. We have so many types of birds, animals and insects in this world. Each one of them is so unique and so beautiful. All you need to do is observe nature to get inspired with colors and textures. My favorite part as well as the most challenging is representing complex patterns like tiger stripes or leopard spots, which can get pretty complicated.

"The women from the marginalized communities and the tribal communities that work with me get the opportunity for financial stability. They find themselves competent to contribute towards the financial health of their family. My dream is to work with more marginalized and tribal communities that live in India's remote villages by providing them with job opportunities." "