Our GlobeIn Premium Wrap
Hand wrapped with love, each gift comes with its own regional pattern, giving your gifts an international flair.
Premium gift wrap – $5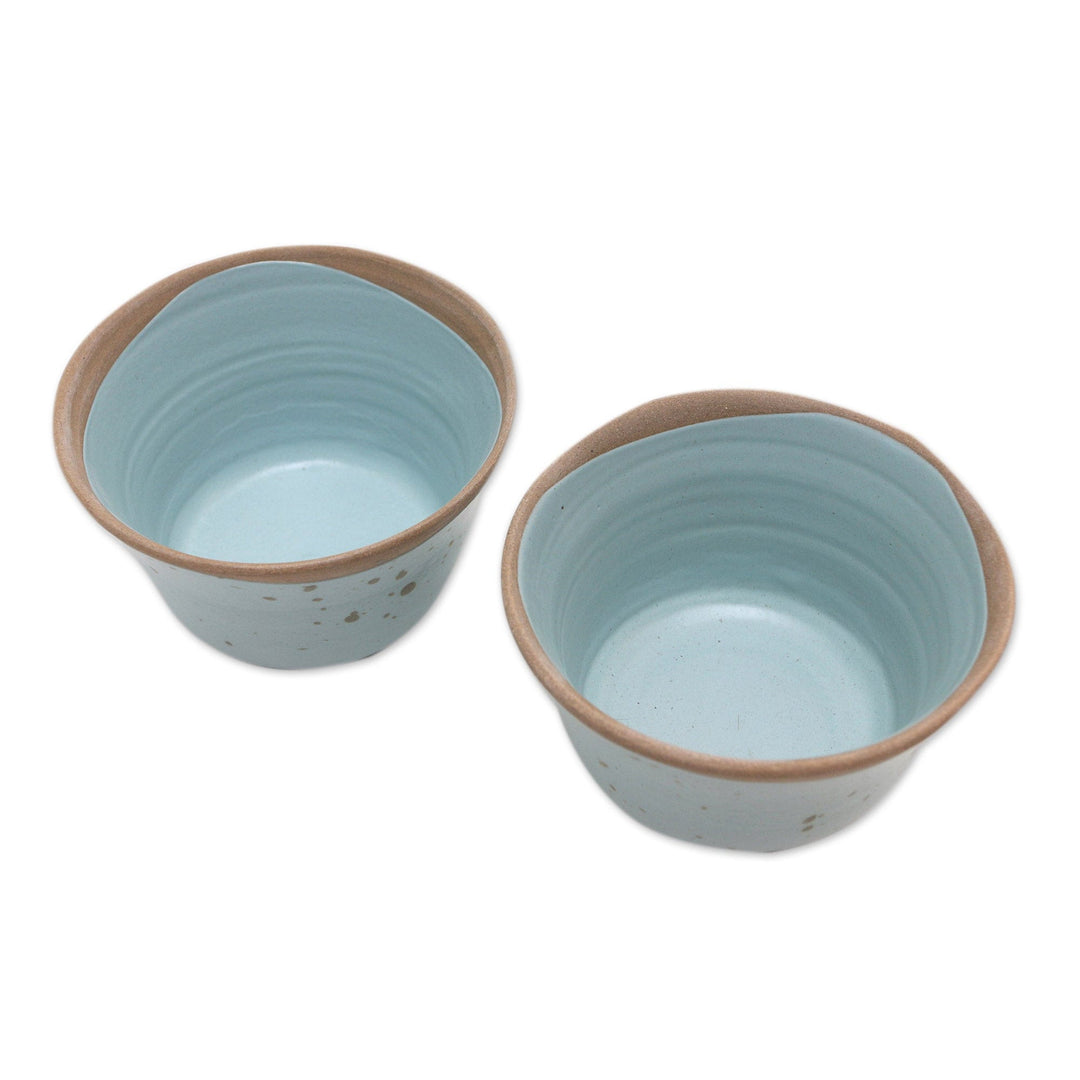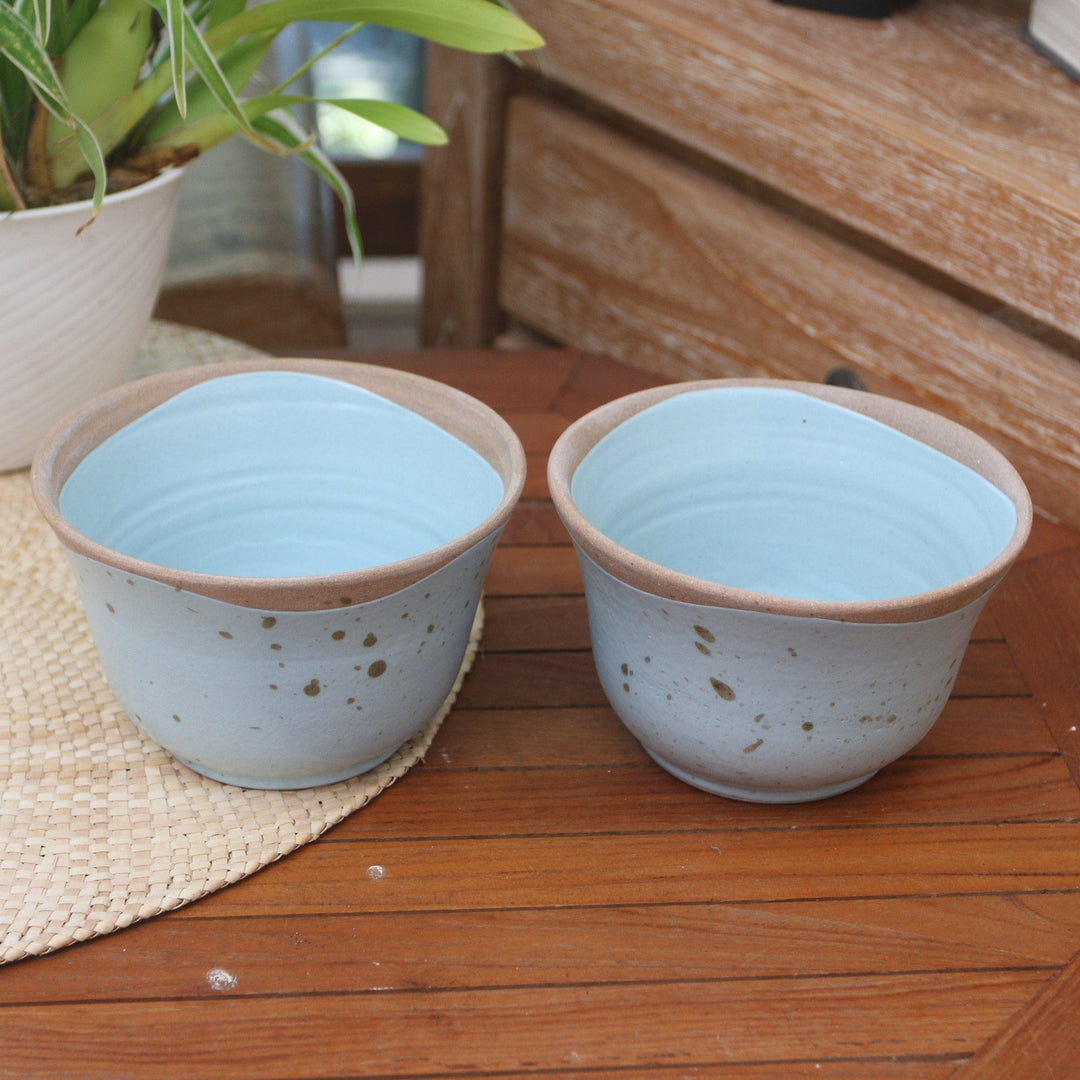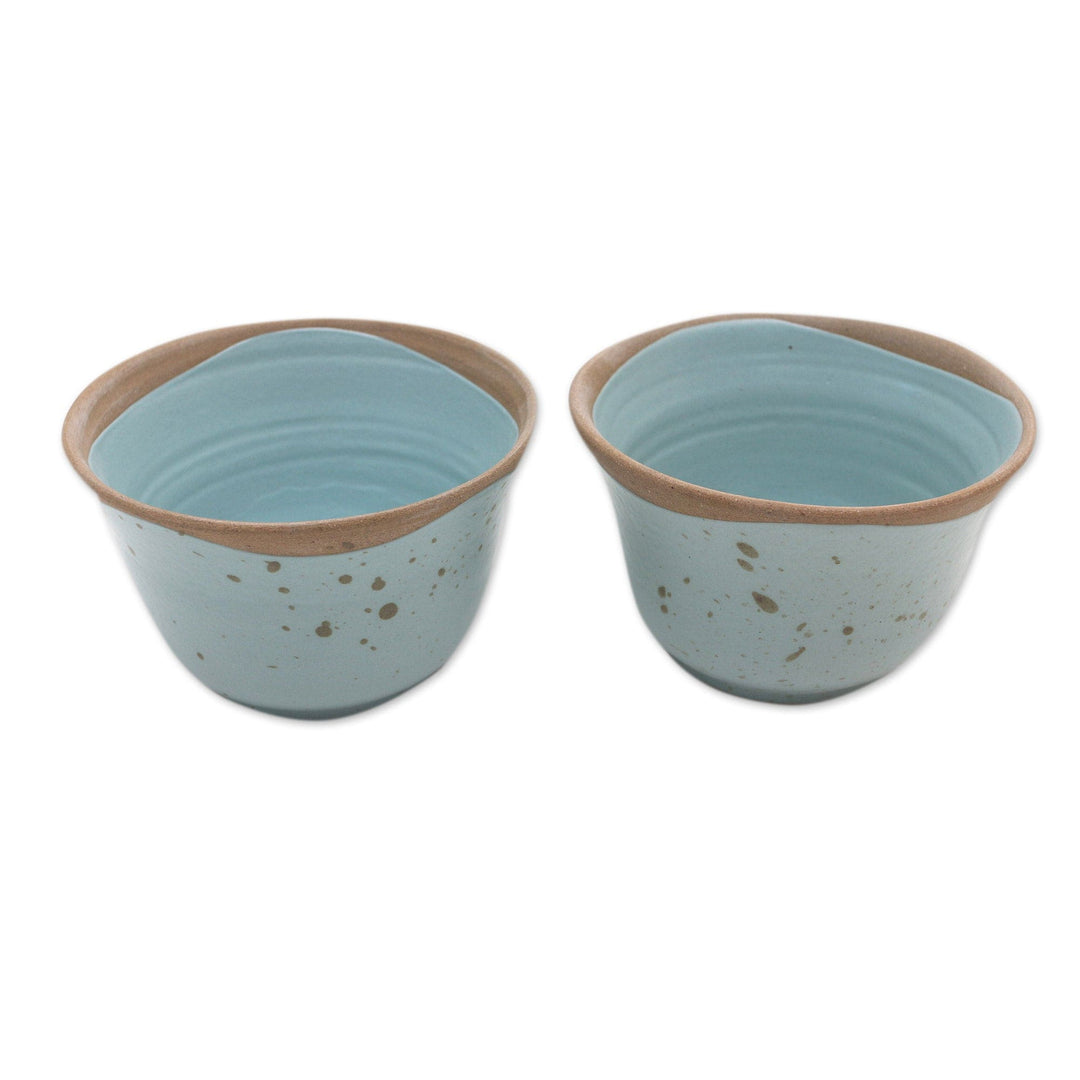 Dessert Bowls Handmade in Java (Pair) - Blue Bell
$86.00
Guest price
$68.80
Member price
Overview
Description
These sweet dessert bowls are created by Kika in Java. Crafted from ceramic, the pair of bowls is glazed in light blue, with the edges left unglazed for a rustic effect.
Ceramic
0.67 lbs
Each: 3.1 inches H x 5 inches Diam.
8 oz.
THE STORY BEHIND THE PRODUCT
Artisan Organization: Kika
Country: Java
Latest Update

"I started to own a handmade ceramic studio in early 2016. With a small starting fund, I fought for my dream: to create without boundaries and build a sustainable business that is useful for others and enjoyed by the whole world. Now my small studio has become a workshop that continues to grow, so that I can create ceramic designs according to my taste and desire.

"I am happy to have 2 children, Cinde Gaharu (19 years old) and Soca Ling Respati (17 years old). I am very proud to be a mother. I have a life partner who provides balance in working and living life. They make me stronger and keep me focused in facing the future without fear. They give me extraordinary energy in my life. With them by my side, I can live my life and enjoy it by doing what I love to do."

Original Artisan Story

"My name is Kika Sudibyo. I was born in Yogyakarta in 1976 where I lived with my father and my older sister. Since childhood, I was taught to live independently and hold on to the teachings of Javanese culture.

"My father is a work creator, so he is always busy and never unemployed. From making concrete blocks to becoming a driver, he taught us how to survive problems every day and how to enjoy life.

"I went to school in Yogyakarta, then went on to study at the Indonesian Art Institute. A year before I graduated, I worked as a drafter for a private company that made handbags. In 2016, I resigned and started out on my own. This is something I like about ceramics.

"With a minimum of capital, I ventured into ceramic production. I crafted my first designs in someone else's workshop. But because I felt less than optimal, I decided to buy my own kiln. They are very expensive, so I paid for it in installments. Praise God! Everything went smoothly and I started to get orders for my work.

"Now my small studio has become a workshop that continues to grow, so that I can create ceramic design according to my taste and desire.

"I am married and have a 16-year-old daughter and 14-year-old son. My husband is a sculptor named Anusapati. Children and families are everything for me. They provide extraordinary energy in my life, so I can live my life and enjoy it, can work and practice my hobbies, namely traveling and walking. I am an easygoing person, friendly and energetic.

"Indeed, our lives are not always smooth, but somehow our lives must be accepted with sincerity. Be blessed and grateful in any circumstances, my father always said. Enjoy and always be grateful for whatever happens in your life.""