Our GlobeIn Premium Wrap
Hand wrapped with love, each gift comes with its own regional pattern, giving your gifts an international flair.
Premium gift wrap – $5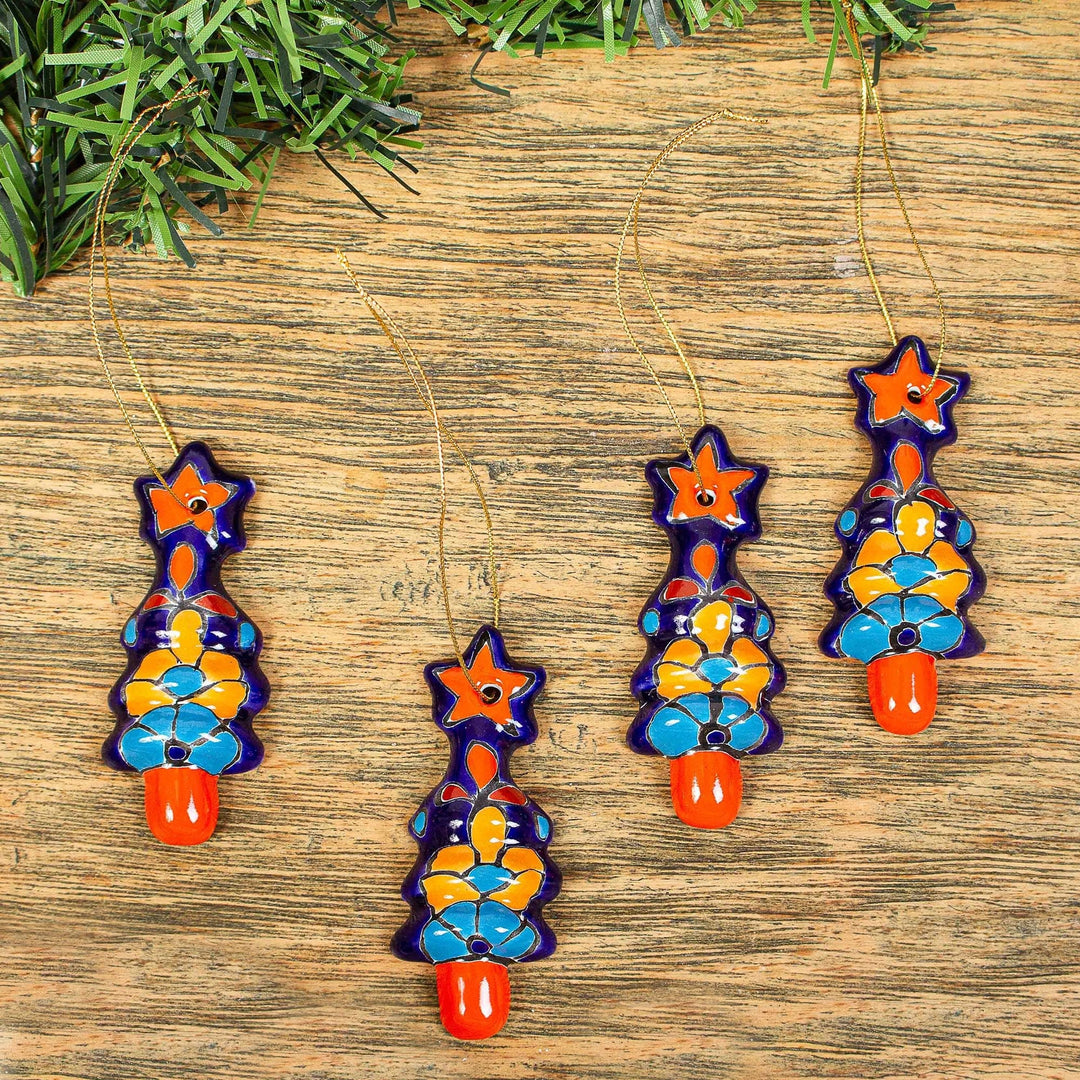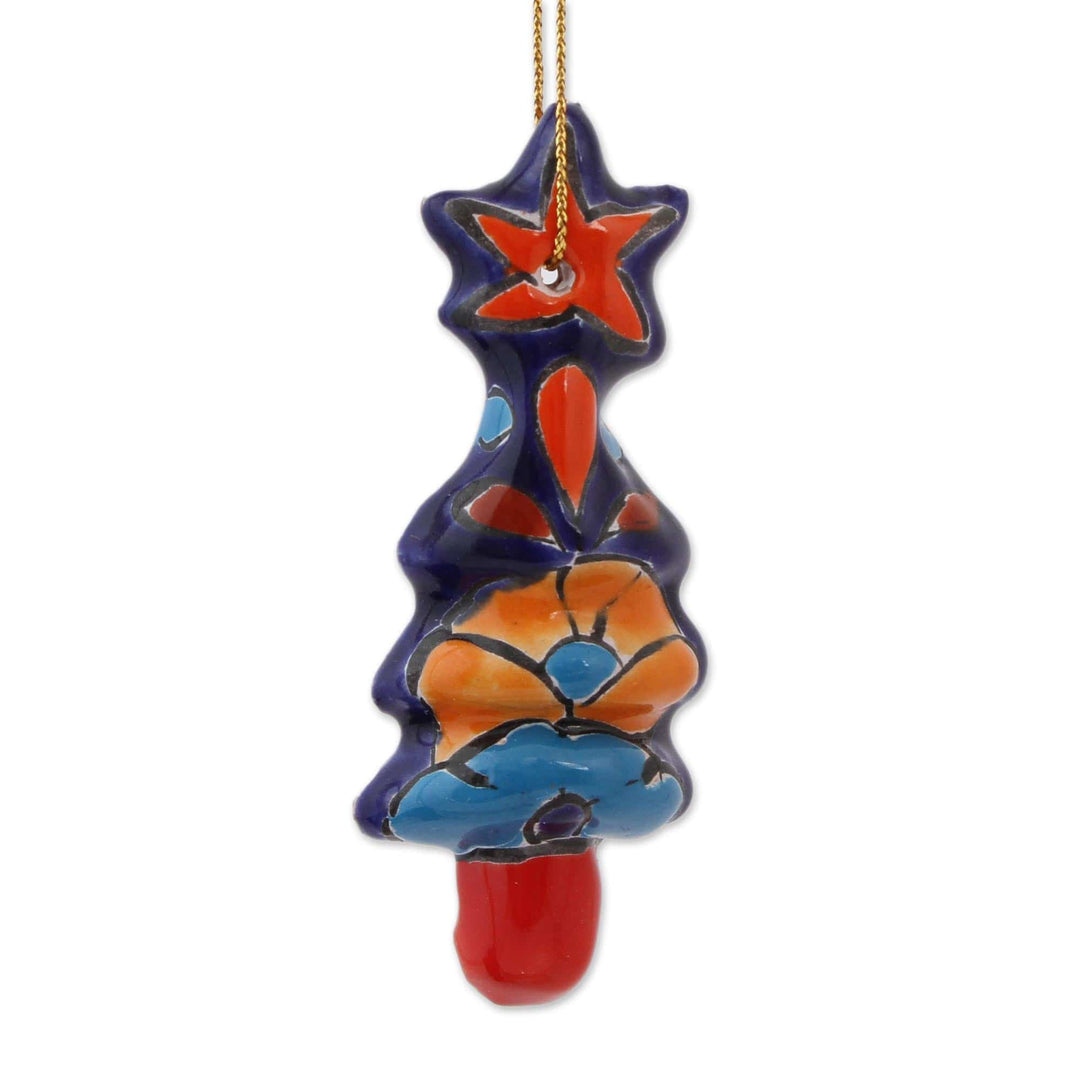 Christmas Tree Talavera Ceramic Ornaments (Set of 4) - Talavera Christmas Trees
$28.00
$0.00
Available Premium Gift Wrap
You can optionally add Premium Gift Wrap into cart.
Learn more >
Overview
Description
Working in the folk art tradition of Talavera handicrafts, Mexican artisan Juana Ponce creates this stunning ornament set. Crafted in the shape of Christmas trees with stars on top, these four ornaments feature colorful floral designs that are painted by hand.
Ceramic
0.18 lbs
Each: 3.1 inches H x 1.3 inches W x 0.6 inches D
THE STORY BEHIND THE PRODUCT
Artisan Organization: Juana Ponce
Country: Mexico
"I was born in the Mexican state of Guanajuato, where Don Miguel Hidalgo left his ceramic heritage to the native peoples of the region. Today it is an active legacy. I began working in this beautiful craft in 1994, thanks to my father, and my husband and children help me see that it is carried on.

"Working with Talavera-inspired ceramics is fascinating. I like it because it allows me to create using various colors and forms. I try to draw my inspiration from what the ceramic transmits – its tradition and its characteristic colors from our vibrant Mexican culture. When it comes to jewelry, I really enjoy being able to combine Talavera-style ceramics with silver, giving it an elegant touch. We have our own glaze formulas originating from this beautiful region.

"Working as a family is very important, allowing us to bring our points of view to the table with more freedom and simplicity. My sons are in charge of selling our crafts to other parts of the country, optimizing resources, quality control, and designing our pieces. I consider compromise, identity, admiration, creativity, and responsibility to be important traits in each member of the family. Without them, a vital part of our work would be lost. We work by hand alongside other families that collaborate with us on each detail. Together, we reaffirm our identity, and in this way we introduce this art to the world.

"Each one of the obstacles we have faced has shown how strong we are as a family. One of these challenges was the passing of our father only a few years ago. He lives on in our artisan legacy. Therefore, he is with us always. He showed us the value of tenacity and resistance in the face of life's challenges. In this way, we grow and solidify our legacy. Working with you, we hope to consolidate our work and our workshop and leave a family legacy that endures for many generations, just like my father did.""