Our GlobeIn Premium Wrap
Hand wrapped with love, each gift comes with its own regional pattern, giving your gifts an international flair.
Premium gift wrap – $5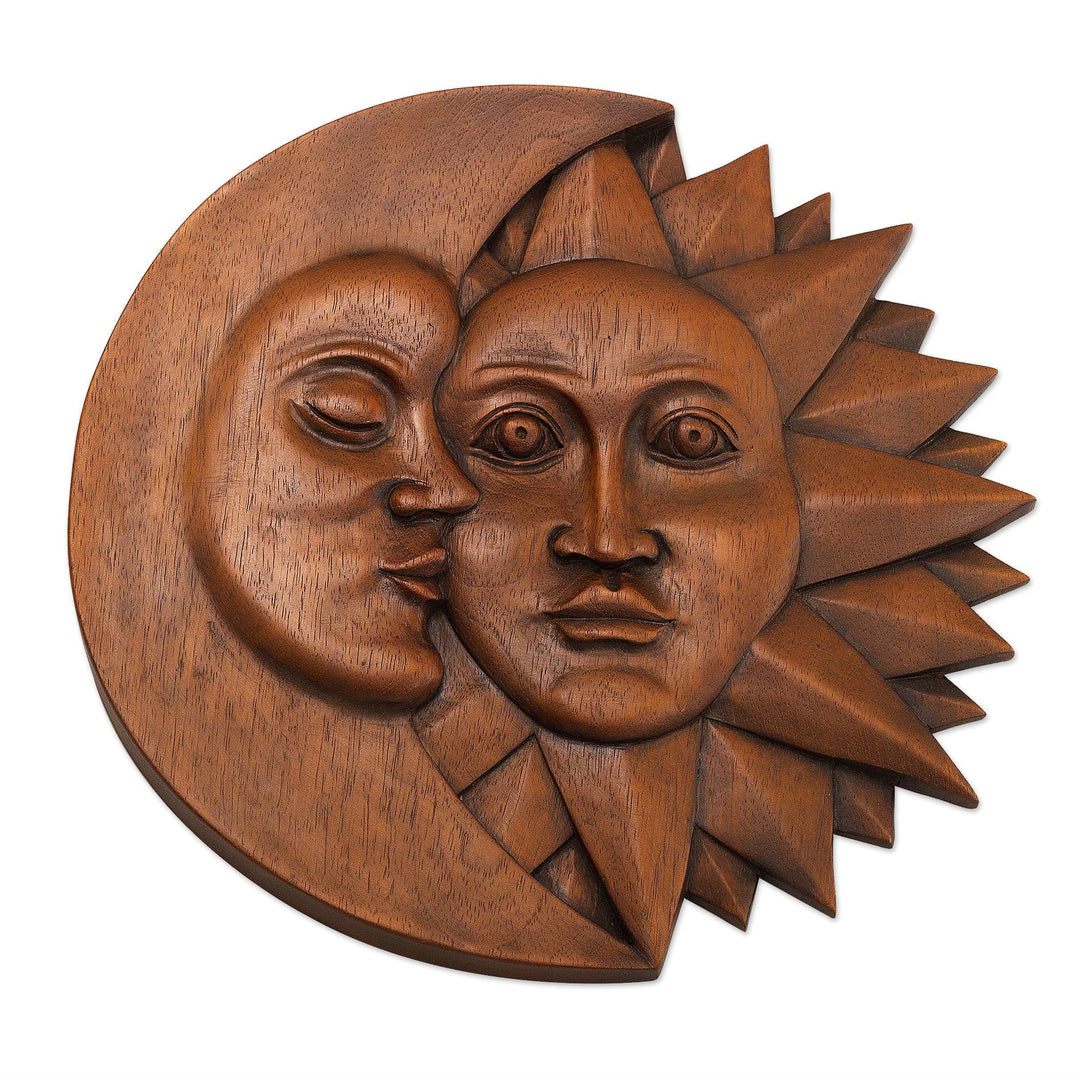 Sun And Moon Wall Plaque - Cosmic Dance
$292.50
Guest price
$234.00
Member price
Overview
Description
A whimsical addition to any living room gallery wall or porch. Johnny Chamba illustrates the mythical cosmic dance of the sun and the moon in this hand-carved, cedar wood relief panel. Johnny Chamba started out as an apprentice in a small woodshop in Lima. He quickly realized that he had a talent for woodworking himself and went on to open his personal workshop.
Details
Cedar wood
1.22 kg
35 cm H x 36 cm W x 3.5 cm D
Brought to you in partnership with NOVICA, our global artisan partner
* Due to the artisanal nature of this product, color and size may vary.
THE STORY BEHIND THE PRODUCT
Artisan Organization: Johnny Chamba
Country: Andes
"Transforming a piece of wood into a personage that comes to life little by little is a unique experience. It is very gratifying.

"I'm Johnny Chamba and I was born in Piura on April 20, 1974. I lived with my grandmother in the village of Paraiso until I was 17, and I thank God she is still alive. Then I enlisted in the army for a few years to serve my country.

"My childhood with Grandmother was wonderful but also challenging. Because our village was so far off the beaten track, I had no opportunities for development.

"Life has given me a treasure chest of surprises — much happiness, some sorrow and the heartbreak of not having my real mother with me. But despite all the adversities we find along the way, I made it to Lima and started helping out in a carpentry workshop. I began by sanding artisan carvings, then I discovered I could create them, too. My interest in woodcraft grew until I was able to develop a figure from a thick branch.

"Today, I have a small workshop in my home, equipped with basic tools such as chisels, knives, nails and sandpaper. I work together with my brother. We prefer cedar, although it's a very hard wood and difficult to carve. Our inspiration comes from our lives, everything that surrounds us, and what is native to our village.

"We'd like you to become acquainted with our art, our work, our dedication to each sculpture we make and every piece of wood we carve. We thank God for the opportunity we have to make this possible. Our works are crafted with all the affection possible so that we can share a little bit of ourselves with you.""