Our GlobeIn Premium Wrap
Hand wrapped with love, each gift comes with its own regional pattern, giving your gifts an international flair.
Premium gift wrap – $5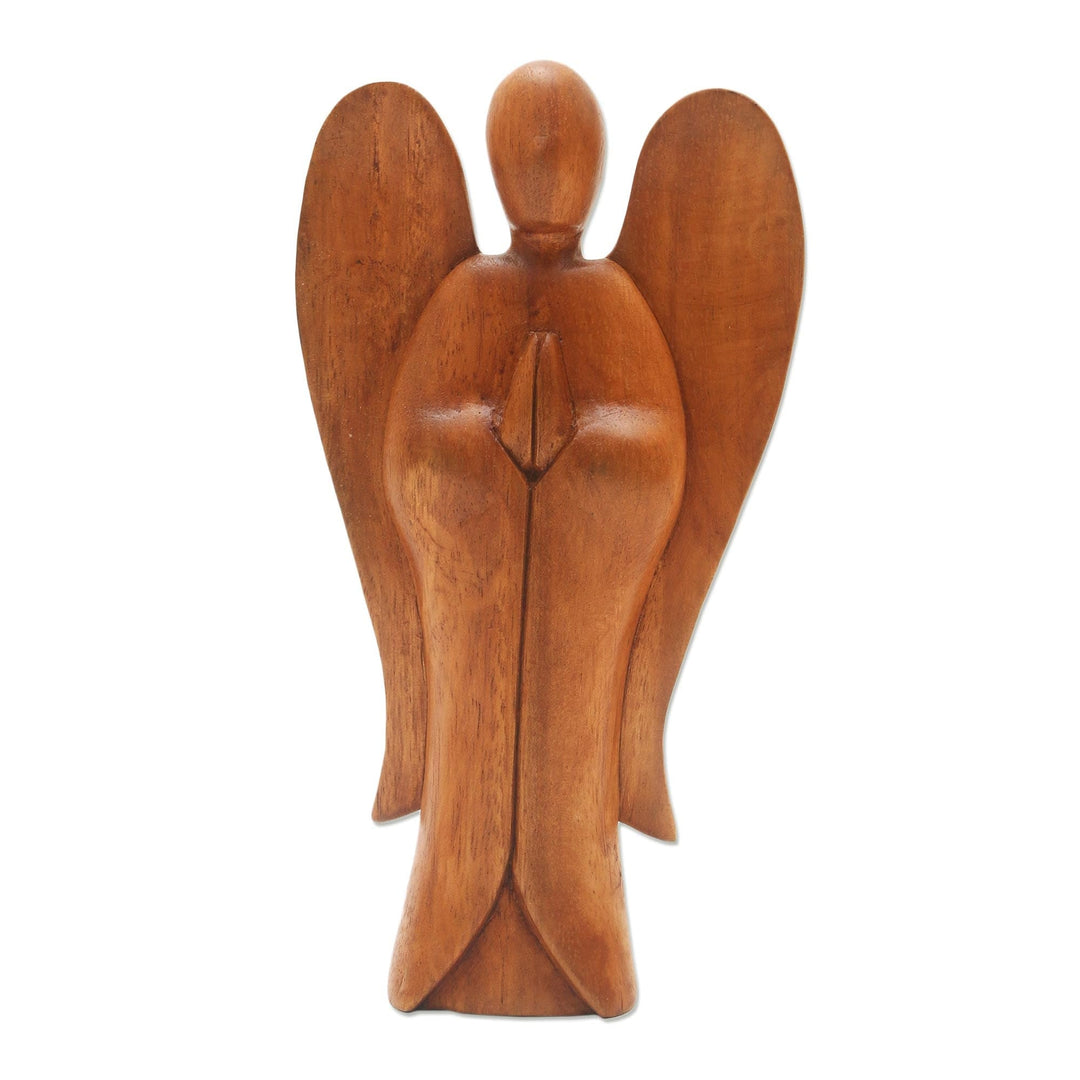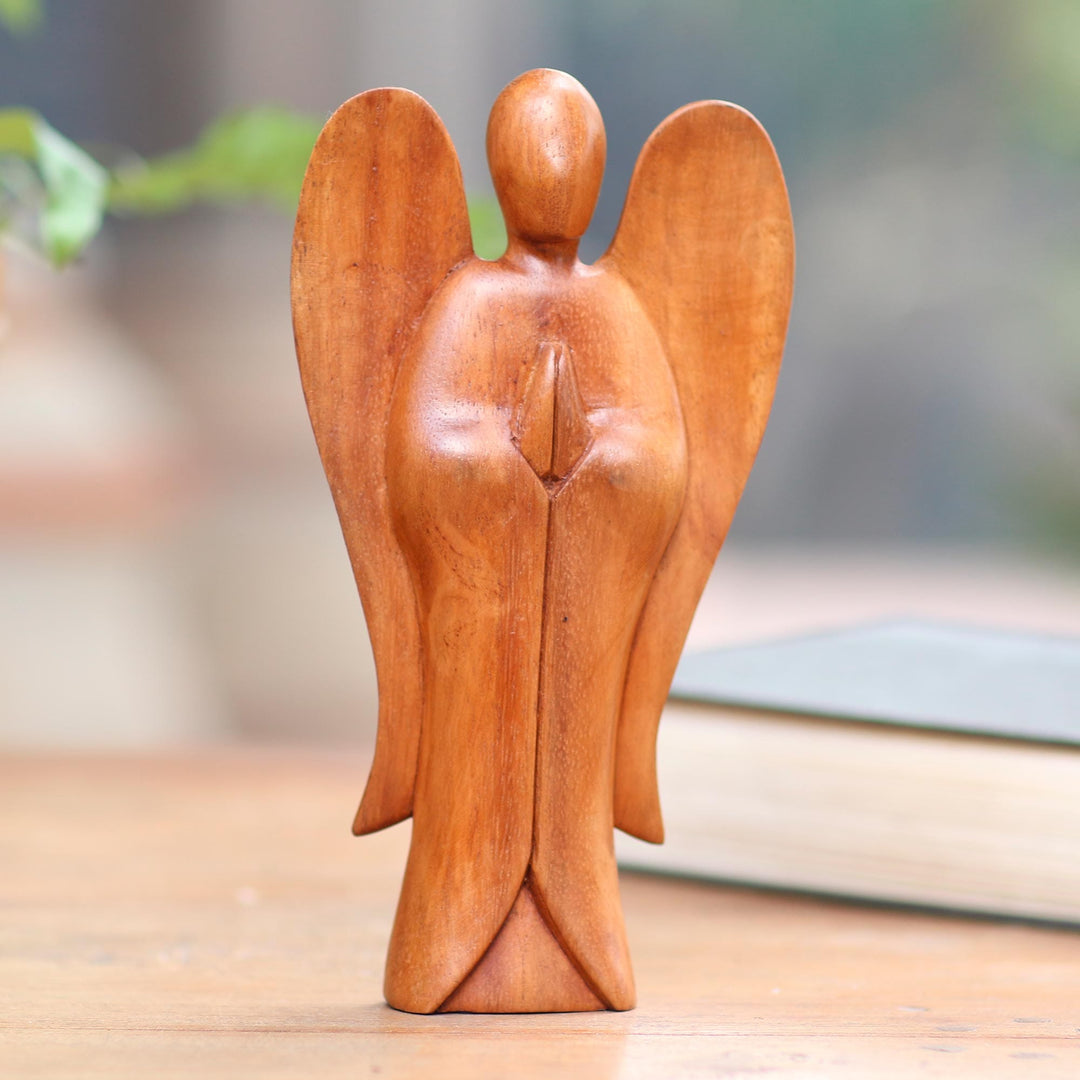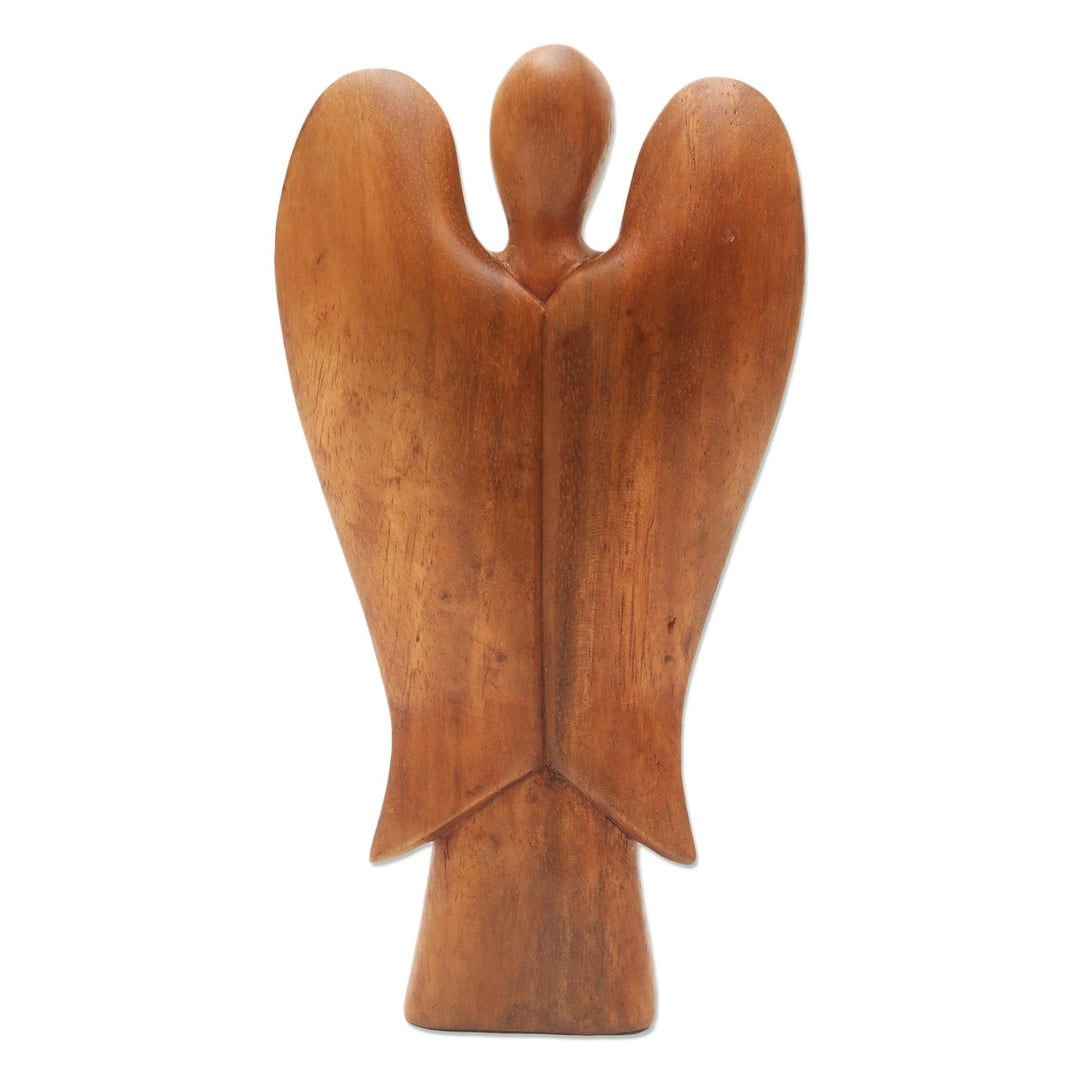 Carved Wood Sculpture - Angel Song of Peace
$43.00
Guest price
$34.40
Member price
Available Premium Gift Wrap
You can optionally add Premium Gift Wrap into cart.
Learn more >
Overview
Description
Sleek suar wood contours give life to a beautiful angel. With hands folded, the heavenly messenger carries a message of peace. Luh Mas Sri Pertamiari presents this exquisite sculpture.
Suar wood
0.23 lbs
7.8 inches H x 4.5 inches W x 1.6 inches D
THE STORY BEHIND THE PRODUCT
Artisan Organization: Luh Mas Sri Pertamiari
Country: Indonesia
"My name is Luh Mas Sri Pertamiari and I was born on December 13, 1973. My village has been renowned as a woodcarving center in Bali for many years. We may be familiar because of the men carvers, however the fantastic thing is that almost 90 percent of the women know how to carve. From a young age, boys and girls are introduced to carving.

"When I was a child, together with my two brothers, we learned wood carving, painting and sanding.

"When I graduated from senior high school I worked in tourism, however, after I married Made Sanjaya he asked me to quit my job and take care of our children at home. I'm an active kind of woman, and totally stopping my activities to stay home was driving me crazy! For that reason I started to do some carvings at home, and opened a small workshop near my house for people to see and appreciate my carvings.""